OPINION
Protect parks that put vets on right path
---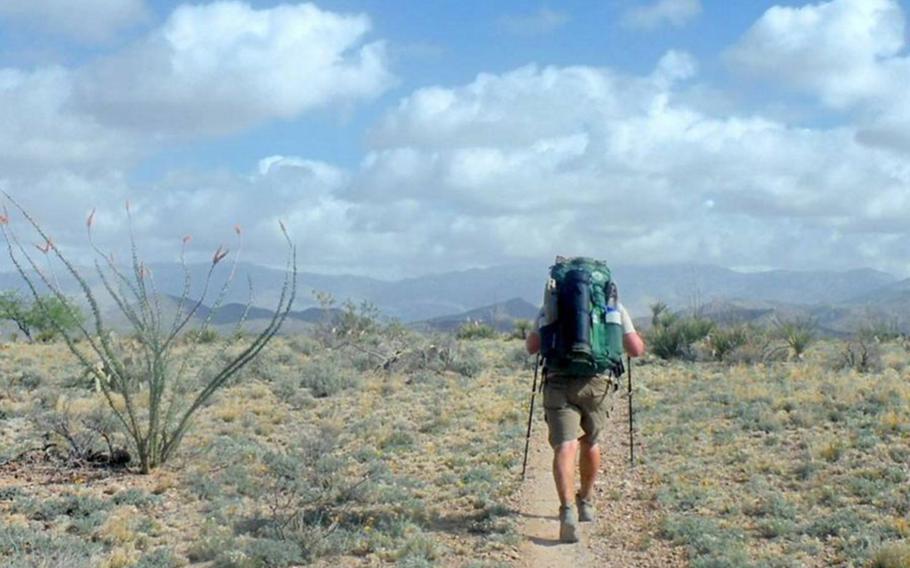 It's impossible to put a dollar figure on the value of America's public lands — owned by all of us. These shared parks and forests are part of our American heritage, providing clean water and wildlife habitat as well as ample opportunities for hiking, camping and other outdoor adventures.
For me, there are still deeper connections to our public lands. After three combat deployments in Iraq and Afghanistan, I eased my way back into civilian life by hiking the Appalachian Trail in 2012. A long walk through America's eastern forests and meadows proved therapeutic and eye-opening. I wanted to develop a program so that other returning vets might also benefit from a similar kind of experience.
That's why I started Warrior Expeditions, an organization that encourages long-distance "through-hikes" as a re-entry strategy for our men and women returning from combat. Veterans participating in a through-hike have the opportunity to decompress from their military service and come to terms with their wartime experiences.
They also get to experience their journey with the camaraderie of other veterans who understand the challenges of transitioning from military service to civilian life. And the interaction with communities along the way facilitates veterans' reintegration into society, restores their faith in humanity, and builds a network of lifelong friendships.
It's not a new idea. In 1948, World War II veteran Earl Shaffer vowed that he would "walk off the war," and he did. He is known as the first person to hike the entire Appalachian Trail, from Georgia to Maine.
More than 2.5 million veterans have returned to the U.S. from Iraq and Afghanistan since 2001, and one of the persistent challenges they face is the transition from combat to civilian life. Reintegration should enable veterans to find a bright and healthy future, not one riddled with dependency and neglect. It's been my honor to help arrange hikes for more than 70 veterans over the past few years, through logistical help from Warrior Expeditions.
At the end of those excursions, we also offer assistance with job placement, with help from our many generous sponsors and partners. But it is the freedom and access to America's public lands that helps each veteran get started on a physical and mental journey. Often that's the biggest hurdle and it can be life-saving.
America is blessed with many incredible scenic and historic trails — the Pacific Crest Trail that stretches from Southern California to the northern edge of Washington, the Ice Age Trail in Wisconsin and others in every corner of the country. Many of these trails traverse public land that is protected and accessible now, and for the future. But many are unfinished, where hikers endure long, unsafe gaps or crossings along open roads and highways.
Completing these trails and retaining safe and abundant access to our shared national land relies on dedicated, permanent funding from Congress. The Land and Water Conservation Fund was begun in 1964 precisely to provide that dedicated funding source — not from taxpayer pockets, but from leasing royalties that oil and gas companies pay for the right to drill off America's coasts.
Right now, the president's budget proposal includes funding for projects in nearly every state, including the Appalachian Trail running through Georgia and Tennessee, a portion of the Continental Divide National Scenic Trail in New Mexico and portions of the Pacific Crest Trail running up the spine of California. All of those are trails where our veterans are finding healing in the great outdoors.
Congress needs to fully fund and permanently reauthorize the Land and Water Conservation Fund. That would help us to continue to provide healthy, long-term resources for veterans who are finding courage and confidence on these public lands and successfully reintegrating with civilian life.
Beyond the critical need for investments after years of conservation funding cuts, our shared American lands are also vulnerable to those who would sell or lease them to the highest bidder. This idea has gained a troubling foothold in some western state legislatures and in Congress.
This well-funded agenda to seize shared public lands is badly informed and out of touch with our nation's values.
We need more protected public land in the United States, not less. Elected officials and policymakers at the county, state and national levels must do their part by challenging those who would rob us of our birthright.
Let's keep our public lands in public hands and ensure they are well-funded. To honor our veterans, there can be no greater investment than to protect our natural treasures and the healing they so quietly and freely provide.
Warrior Expeditions founder Sean Gobin created the "Walk Off The War" program, which is designed to support veterans transitioning from military service by through-hiking America's National Scenic Trails.
---
---
---
---