OPINION
Help spouses have a career year at their new bases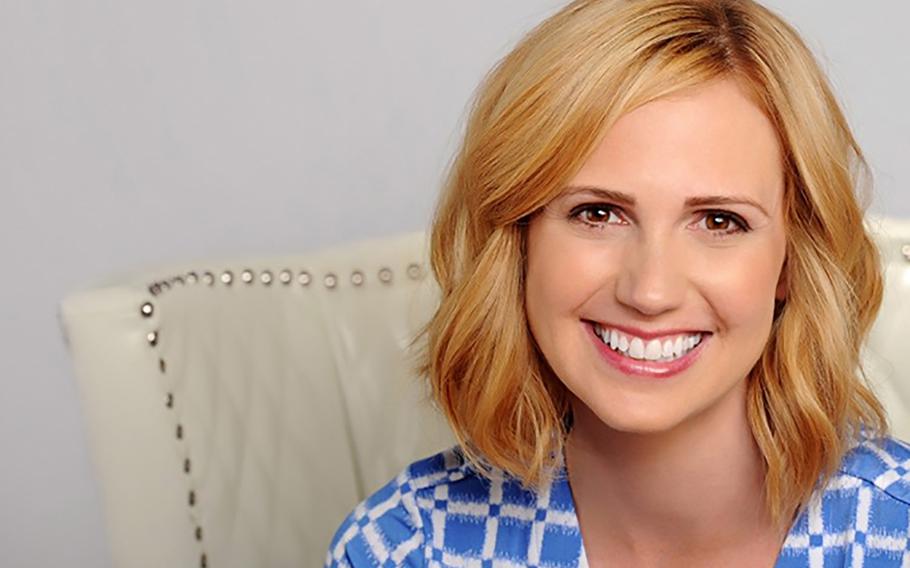 When U.S. Army spouse Richelle Futch began working as a mental health counselor in 2012, her passion was helping others make lasting changes to improve their lives for the better. With a master's in social work from the University of Washington, she specialized in a highly sought after form of treatment, Dialectical Behavioral Therapy, which helps treat patients displaying suicidal behavior or borderline personality disorders.
By 2017, Richelle had logged the 4,000 hours of supervised work experience required to open her own practice, and was preparing for the Washington State licensing exam. That's when her husband, a career Green Beret, received permanent change of station orders to relocate to Fort Bragg for his next assignment. Richelle and her three daughters would be moving across the country to North Carolina for three years. Unfortunately, she wasn't able to take her exam before the move.
It wasn't clear what Richelle's next steps should be. Would she have to fly back to Washington and take the exam there? Could she get her license in North Carolina, then later transfer it to Washington if they eventually moved back? Would these challenges repeat themselves every time her husband got new assignment orders?
Unfortunately, Richelle's dilemma is a common experience in the military. With frequent moves between bases, military spouses (90% of whom are women) often have a difficult time finding a stable job, let alone pursuing a long-term career.
One challenge facing military spouses working in teaching, nursing and other professions is the need to renew their state licenses each time they are moved to a new base. Plus, because every state has its own licensing requirements that typically don't transfer across state lines, navigating the relicensing process can be time-consuming and costly.
A 2016 Syracuse University study shows the cost of these obstacles: According to the findings, only 11% of military spouses maintain their occupational certifications following a move. This is just one of the contributing factors that has driven up the unemployment rate among military spouses to 25% — six times the national average. Unfortunately, these numbers tend to get worse with each subsequent move.
But these issues don't just impact military spouses. When their husband or wife is unsettled at work, it affects the soldier too. A recent report showed that uncertainty over a spouse's career is the number one financial obstacle that lessens the quality of life for military families. In order to maintain readiness among our armed forces, we need to implement modern, holistic approaches that take the entire military family into consideration.
Fortunately, we're now seeing positive momentum on this front. Karen Pence, wife of the vice president, has traveled the country to bring greater awareness to the sacrifices made by military spouses. This summer, the Army announced that spouses can apply for $500 reimbursements toward relicensing requirements after a move.
The nonprofit organization I lead, Army Emergency Relief, was created by the Army in 1942 to provide financial assistance to soldiers and their families. We're supporting the Army by offering additional support for relicensing expenses. Our program provides reimbursements up to $2,500 in addition to the Army's support. This benefit is available to the spouses of soldiers who have received orders to relocate to a new base and supports the Army's focus on families and spouses who seek their own career.
We're currently in the middle of "PCS Season" — the three-month peak period when many military families get new orders and relocate. Today, many military spouses just like Richelle are dealing with all the stresses and costs of packing up and moving a family hundreds or thousands of miles away. They shouldn't also have to worry about licensing fees that could prevent them from pursuing meaningful careers once they get to their new home. By supporting these new programs and raising awareness of the sacrifices made by military spouses, we can all help the Army take care of its own.
Retired Lt. Gen. Raymond V. Mason is director of Army Emergency Relief, the U.S. Army's own nonprofit organization.