OPINION
Appreciate military spouses today – and every day
---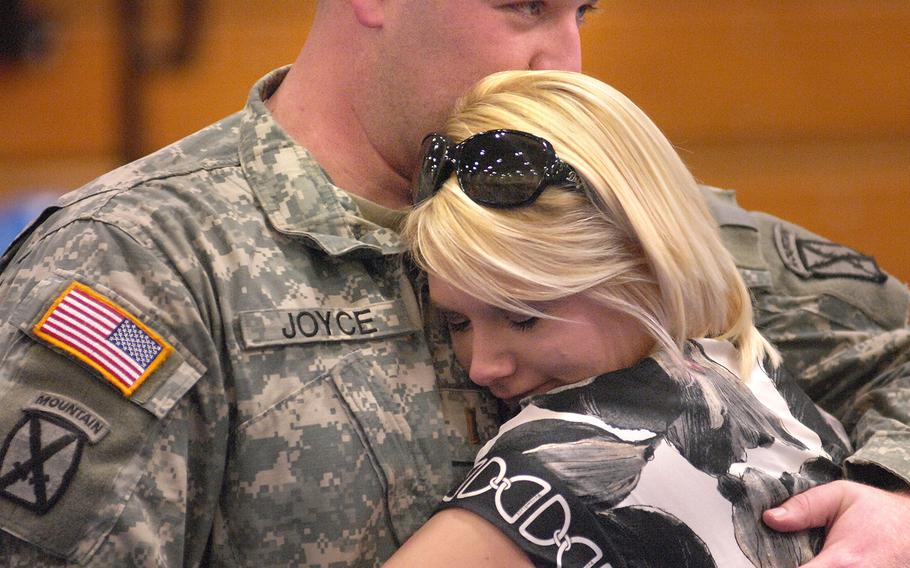 Each year, the Friday before Mother's Day is National Military Spouse Day, a day set aside to recognize and honor an amazing group of people for their service to our country.
As I reflect on this day, I think of some of the military spouses I am privileged to know.
I think of the courage and remarkable spirit of the spouse of one of our wounded warriors. I have witnessed firsthand her faith and determination as she serves as her husband's caregiver and greatest advocate — one day at a time.
I think of the spouses I recently met whose loved ones serve in our special operations forces. I marvel at the strength and positive attitude of these spouses as their servicemembers face multiple deployments in some of the most challenging circumstances possible, often with little information at hand.
I think of some of the senior spouses I have met who, when asked how many times they have moved in their careers, give a breezy answer, often numbering in the 20s or 30s. And I watch as they quietly, diligently work on behalf of younger spouses and serve in ways few know about or recognize.
I think of dual military spouses. When I recently asked one such servicemember how many deployments they had between the two of them, she shrugged and said she actually was not sure and would probably have to do a spreadsheet to figure it out. Juggling relationships, family responsibilities, logistics and finances times two gives new meaning to service and sacrifice.
I think of parents of children and teenagers who constantly navigate new school systems, jobs and communities. They jump in — coach the teams, volunteer in countless ways, get a job, make friends, move — and do it all over again.
I think of those who have shared with me the challenges of deployments. As they "hold down the fort," military spouses do it all. And for many, life after deployments is an especially hard road as they face difficult, complex emotions and shifting dynamics in their relationships and families.
And then, of course, I think of those whose spouses will not grow into old age with them. I heard the poignant words of one such person just this week, and I will never forget her example of faith and courage.
Each person brings his or her distinct personality and story to the task, but among this exceptional group there are common threads of strength, positive attitude, resiliency and love of country. They share a bond that most of us will never know. They take care of their own. They serve with humble pride.
Servicemembers are the first to tell you that they could not do their jobs without the love and support of their spouses. These individuals affect in a very direct way the character and morale of our military and, by extension, the strength of our nation.
Military spouses deserve our gratitude and our honor. Every day.
Sally Thornberry is a USO volunteer and the wife of House Armed Services Chairman Mac Thornberry, R-Texas.
---
---
---
---