You're in luck at Hans im Glueck in Mainz
---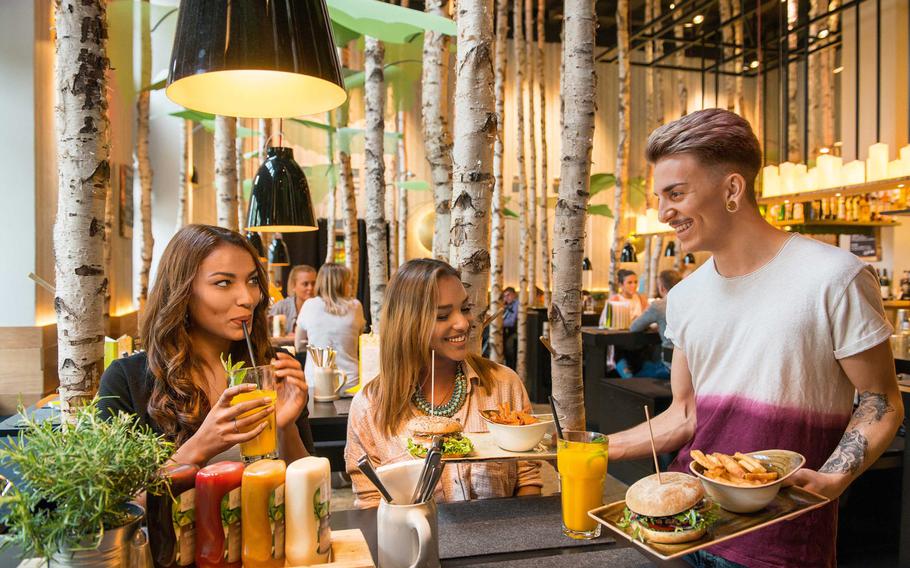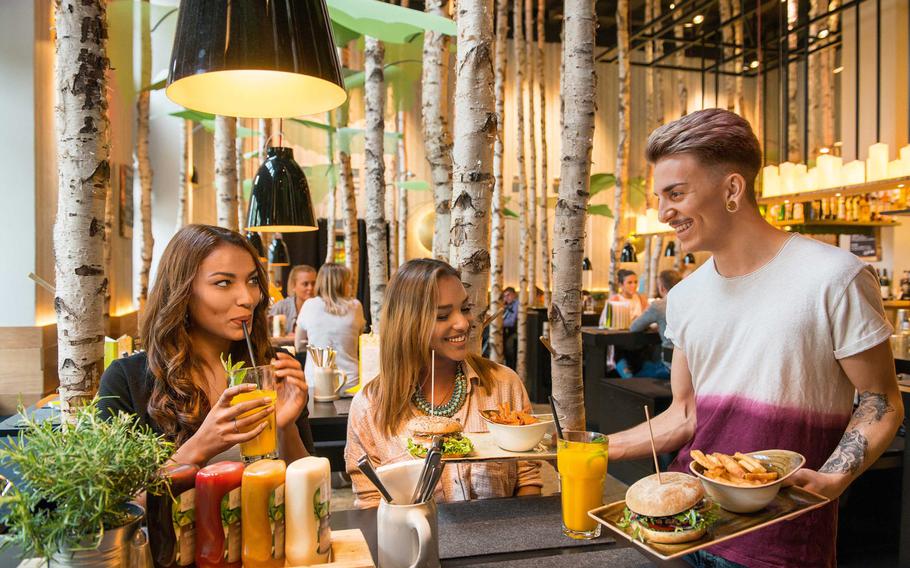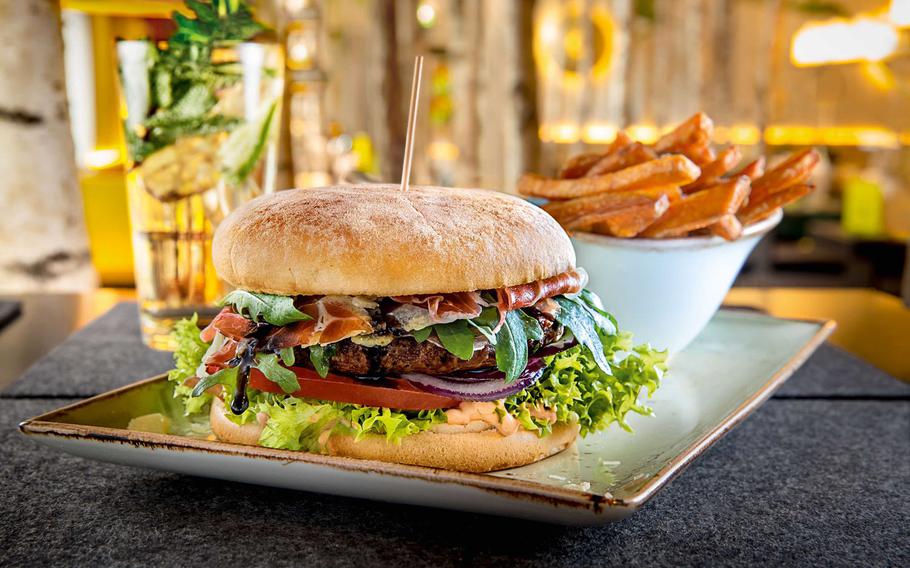 In one of the Grimm brothers' fairy tales, a young man named Hans, who has worked hard for years, requests payment from his employer to visit his elderly mother. Receiving a sizable amount, he decides to trade in the gold for a horse. He then trades the horse for a cow, which he in turn trades for a pig, and so on.
He finally ends up with a grindstone, which he drops into a river. Far from being upset, Hans is happy to be rid of the heavy load and arrives at his mother's house in a good mood.
"There is no man happier than me under the sun!" Hans exults.
That's about how I felt after my meal at the Mainz outlet of Hans im Glueck (Hans in Luck), a pastoral-themed restaurant chain named after this ironic reversal of the rags-to-riches story.
The tale's influence can be seen in the restaurant's decor, which gives guests the illusion of being in Grimm-style forest.
The menu is simple, with a focus on beef and chicken burgers and salads, all of which are prepared well. The service was attentive, especially for Germany, and the food came out faster than I expected.
I ordered a "Wild West" burger, which was topped with bacon, barbecue sauce and fried onions, along with traditional burger garnishes like tomatoes, onions and lettuce. All burgers come with the restaurant's special Hans in Luck sauce, and the combination of all of these was brilliant.
One of the more unusual and delicious parts of the burger was the Heumilchkaese, a special type of cheese from Austria's Zillertal region, which is made from the milk of cows that are fed hay, aromatic grasses and herbs.
To top the meat and cheese, Hans im Glueck offers a sourdough or multigrain bun. There's even a breadless option, similar to a salad, for those watching their carb intake.
Vegan and vegetarian burgers and salads also are available.
The sides, like the main dishes, are excellent but limited in number. French fries, both regular and sweet potato, are available in individual or 1-pound sharable sizes. I ordered the sweet potato fries, and they were delicious. Fries come with a choice of the restaurant's own sauces, including barbecue, Parmesan, garlic and mild Gorgonzola.
For drinks, Hans im Glueck has a full bar that specializes in mojitos.
If you have room for dessert, "Oma's Mystery," a dish of cake and ice cream, will hit the spot. Served with whipped cream, it's a good mix of warm and cold.
Hans im Glueck
Address: Gutenbergplatz 6, Mainz, Germany
Hours: Mondays-Saturdays beginning at 11:30 a.m., Sundays beginning at noon. Closing hours are open-ended.
Costs: Burgers are 8-12 euros ($9-$13). Single sides are 3-4 euros; shared sides are 6-7 euros.
Dress: Casual
Menu: Available in German and English.
Information: Phone: (+49)(0) 6131-635-6425; website: hansimglueck-burgergrill.de/standorte/mainz-gutenbergplatz; email: gutenbergplatz@hansimglueck-burgergrill.de.
Reservations are not necessary, but you can book a table on the restaurant's website.
---
---
---
---