York: City's history of candy-making makes a sweet story
---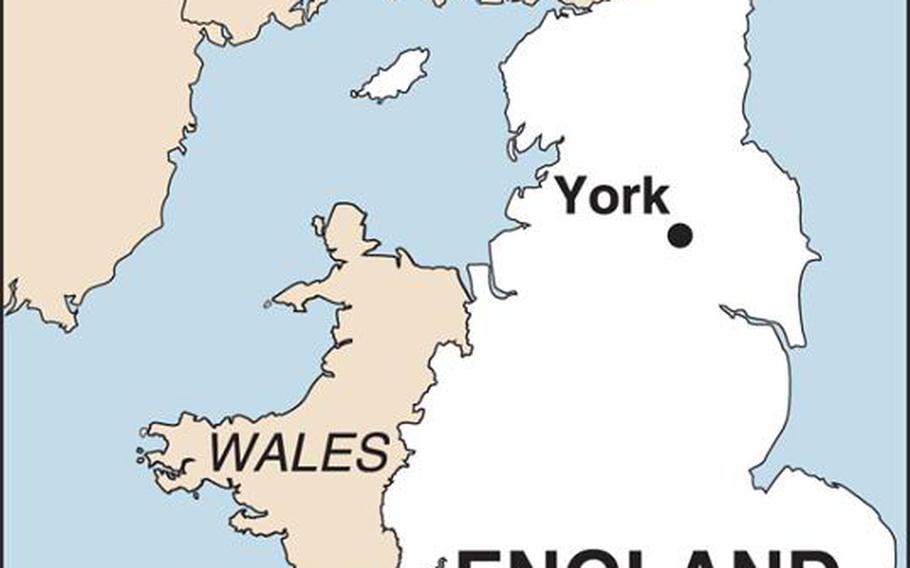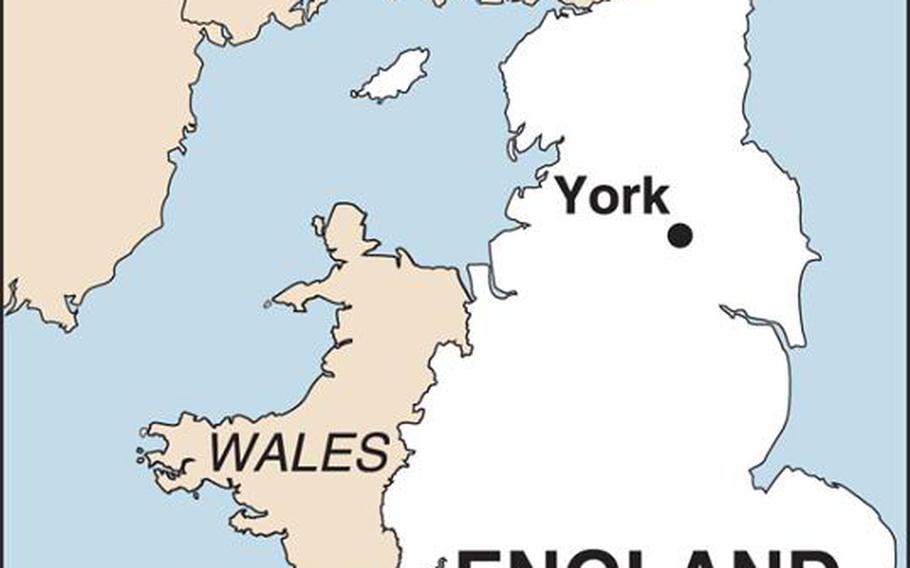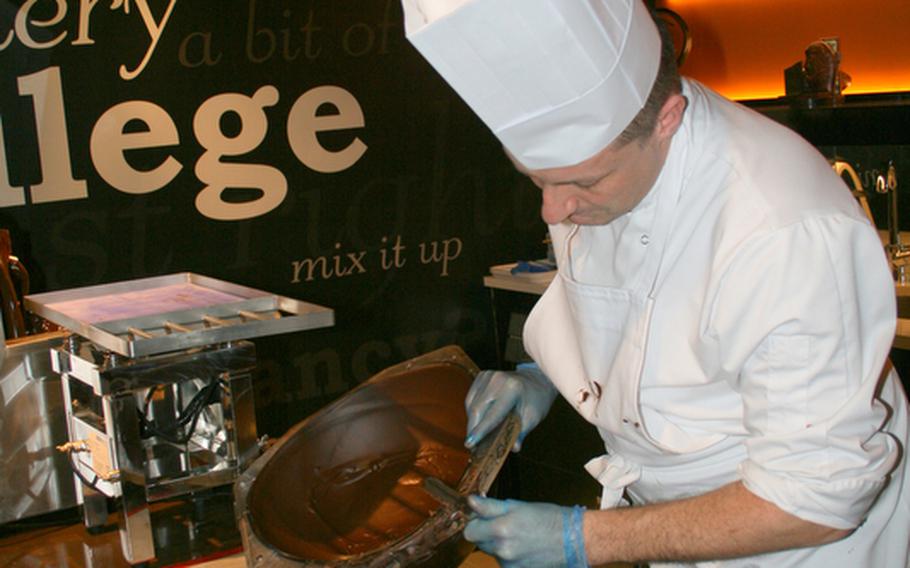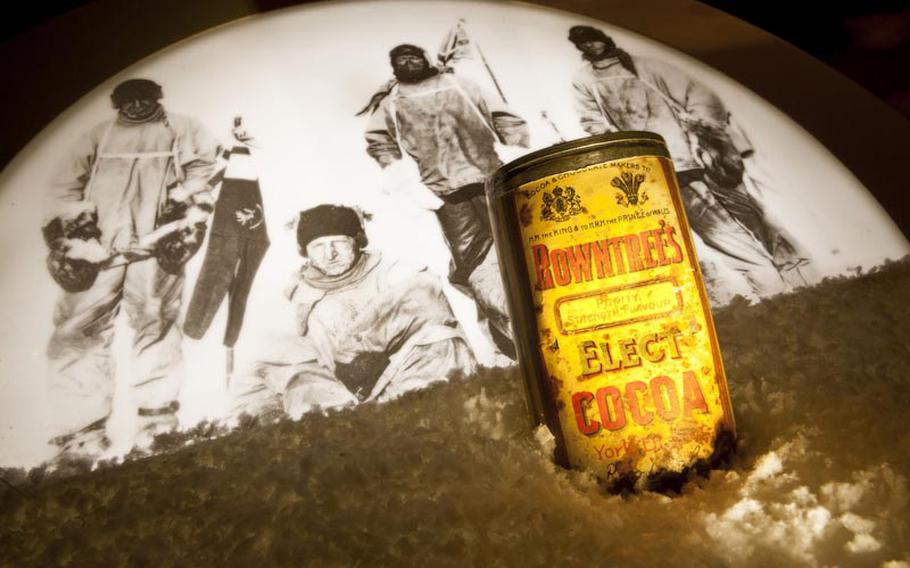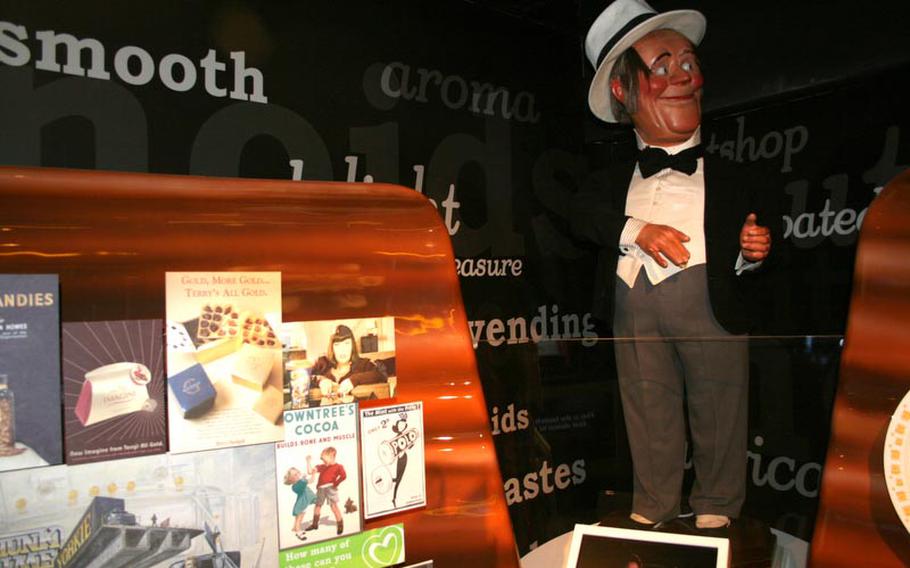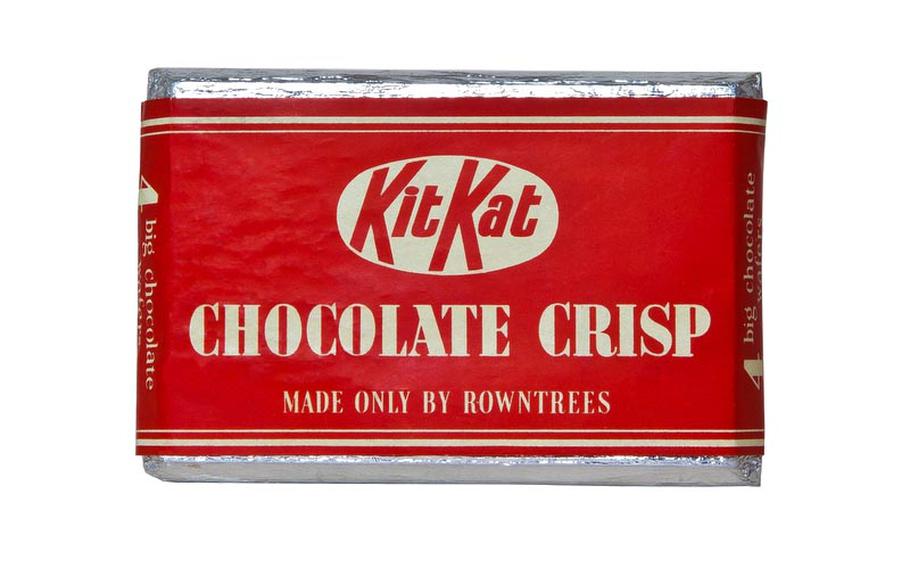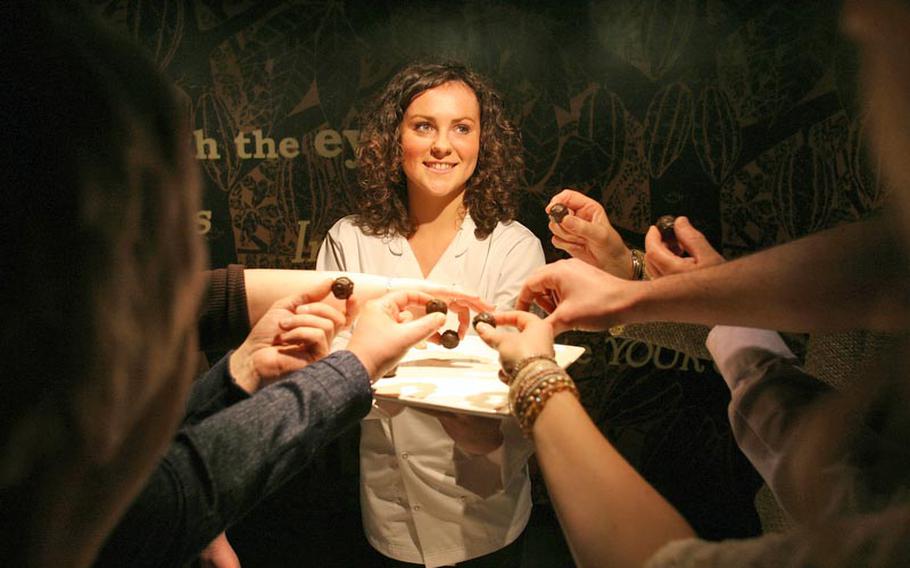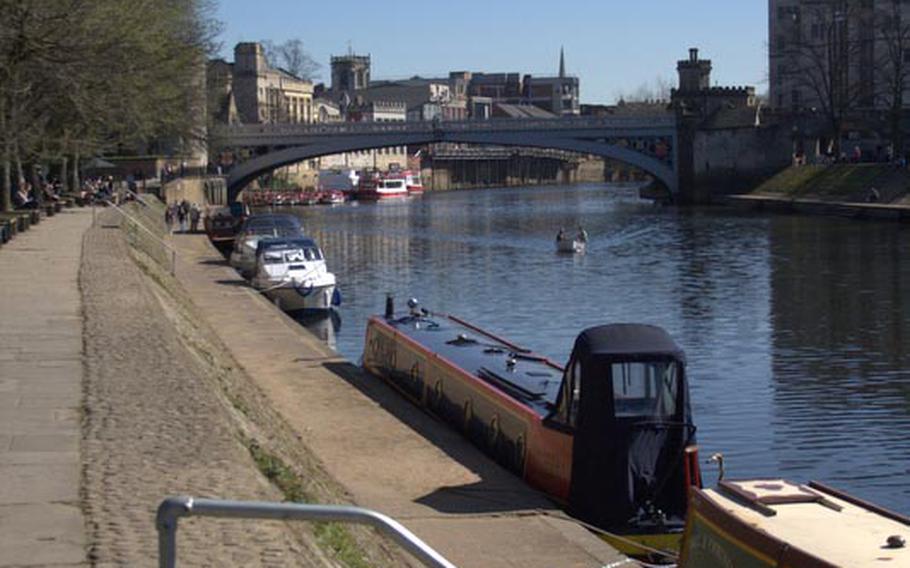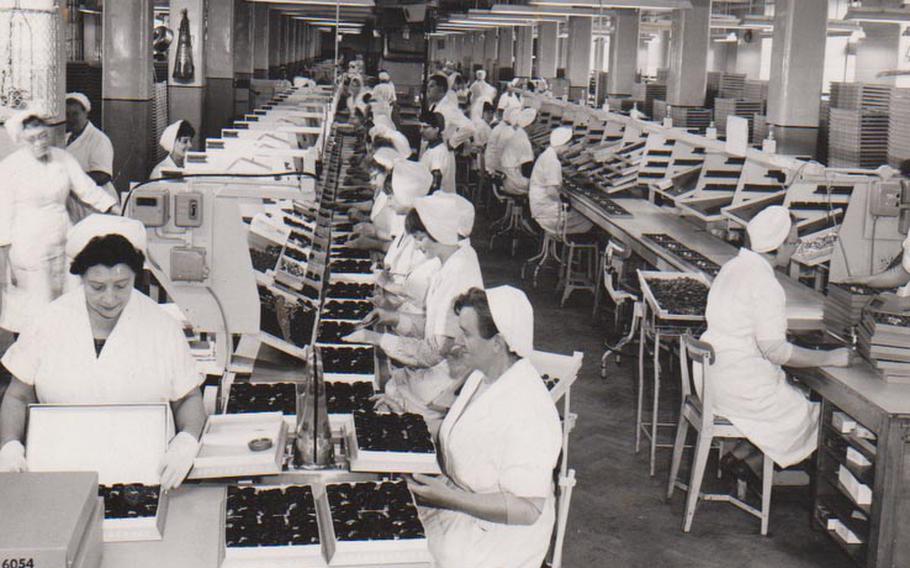 There have always been ample reasons to visit York in northern England. This small, exquisitely preserved city in North Yorkshire punches well above its weight when it comes to history, culture and all-around attractiveness.
Roman, Viking, medieval Normans and Regents all had major influences here and have left photogenic legacies packed within its encircling ancient walls that remain in strikingly good condition today. The Victorians, too, played a big part in the city's history, especially in the city's confectionery trade, now celebrated with the opening of a delicious new attraction.
York's Sweet Story museum unwraps not only the history of chocolate- and candy-making in York, but also offers insights into the skills and crafts of production. Small tour groups are taken on a journey through the swirly, brightly colored, magical and mystical world of cocoa and sugar alchemy.
First, a crash course in the pleasures and art of tasting. Our guide, dressed in a Victorian maid's costume, offered an introduction to the art of chocolate appreciation. Chocolate truffles are handed to everyone on the tour, but before we can quickly gobble them, the guide requests restraint and introduces us to the techniques used by master chocolatiers to assess quality. Texture, color, smell, even sound (rolling by the ear — but this might have been a joke) are used. We are encouraged to examine all these before finally being allowed the taste test. By using these techniques, the experts can tell "where the bean has come from and the journey it's been through to get to the finished product," the guide says. "It's similar to wine connoisseurs identifying grapes and the processes they've been through to make fine wines."We also hear about theobromine in chocolate, how it chemically releases a sense of happiness and how chocolate has been scientifically proven (by one study) to be a more pleasurable, longer lasting sensation than kissing.Then it's on to galleries dedicated to the mysteries and history of chocolate. Accompanying more samples is a short movie charting chocolate chronology from its Mayan cocoa bean roots to its introduction to York in 1725 via Spain and to fashionable London coffeehouses. Next is a Disneyesque presentation in which York's major candy makers of the past — Mary Tuke, Mary Craven, Joseph Rowntree and Joseph Terry — come to life to tell their tales. Many of the big names in chocolate and boiled candy were 19th-century Quaker industrialists keen on introducing chocolate as a healthful and less distracting pleasure than, up until then, was being found in cheap and rapaciously consumed demon drink. More chocolates piled high on silver platters greet us upon entering the local history gallery. In here, some of the 14,000 factory workers once employed in York's confectionery trade tell their stories and experiences through photos, film and narrative.Onto the main exhibition area for some interactive fun. Displays explain the production and marketing of candy and document the popularity of many candy brands produced in York today. For instance, there are more than 6 million Kit Kat candy bars made in York every day. In Japan, the bars are considered to bring success and come in 45 varieties, including a wasabi flavor. Other displays include the changing trends of advertising and the effects of rationing during World War II. There is a poignant display of an original Rowntree Cocoa tin found beside the frozen body of Capt. Robert Scott, a British explorer, who died trying to reach the South Pole in 1912.Finally, a quick loosening of the belt and it's one more chocolate for the road to accompany a demonstration of cooking culinary cocoa by a master chocolatier.Those with a taste for more confectionery tales can pick up a dedicated map, shed some of the pounds piled on and follow York's chocolate walking trail. A new way to look at the city's many treasures, this wander through the historic streets reveals many of the pioneering sights that relate to York becoming confectionery capital of the United Kingdom. Be sure to go to Betty's Tea Rooms, where U.S. and Canadian military personnel etched their names into mirrors during World War II. Other highlights include the medieval Merchant Adventurers Hall and the restored splendors of 18th-century Fairfax House, displaying some of the early sweet treats that became an instant hit with well-to-do residents of the time. There are no chocolate rivers nor candy forests, and not an Oompa Loompa to be seen. But York's latest attraction still adds a new and delicious twist to this brimming, beautifully preserved city. Pack a pair of extra-large pants and set belt buckles to expand.
Getting to York• Air: The closest international airport is Leeds/Bradford (leedsbradfordairport.co.uk), providing services to Berlin and Düsseldorf, Germany, with Jet2 (jet2.com) and Ryanair (ryanair.com). Only slightly farther away but better connected to York by direct rail link is Manchester International Airport (manchesterairport.co.uk), with services to Berlin, Cologne, Düsseldorf, Frankfurt, Hamburg, Hannover, Munich and Stuttgart. • Rail: Within the United Kingdom, there are regular train services from Edinburgh, Scotland; Cardiff, Wales; and London, Liverpool and Manchester, England, directly to York Railway Station. national rail.co.uk.• Ferry: Ferry service to Hull from Rotterdam, Netherlands, and Zeebrugge, Belgium, followed by train to York;po-ferries-uk.co.uk.
AccommodationModerate to expensive:• Best Western Dean Court Hotel, telephone (+44) (0) 1904 625082; deancourt-york.co.uk.• Cedar Court Grand Hotel and Spa, (+44) (0) 1904 380038, cedarcourtgrand.co.uk.Budget:• Travelodge York (Central), (+44) (0) 871 984 6187, travelodge.co.uk.Historic:• Guy Fawkes Inn, (+44) (0) 1904 623716, gfyork.com.Hostel: • Ace Hostel, (+44) (0) 1904 627720, acehotelyork.co.uk.
York's Sweet StoryTours begin every 10 minutes. Expect to spend about 45 minutes on the tour, not including time in the gift shop and chocolate-themed cafe. Open 10 a.m. to 5:30 p.m. daily; admission 10 British pounds ($16.40) for adults; 9 pounds for seniors and students; 8 pounds for children (free to children under age 5); King's Square, York, (+44) (0) 845 498 9411, yorksweetstory.comFor more information, check out Visit York at (+44) (0) 1904 550099 or visityork.org.
David Cawley is a freelance writer who lives in England.
---
---
---
---