Welcome home 172nd Infantry Brigade: Bringing back Balad Ruz
---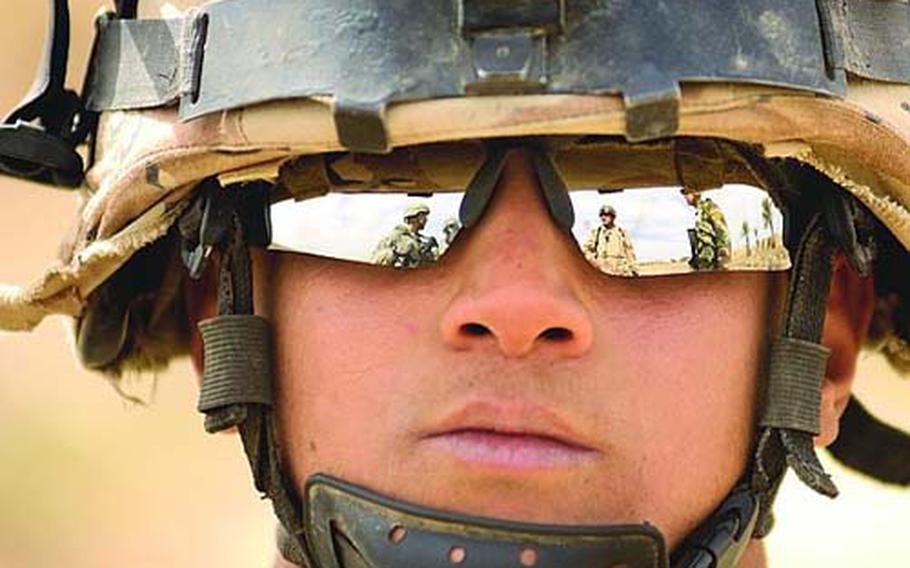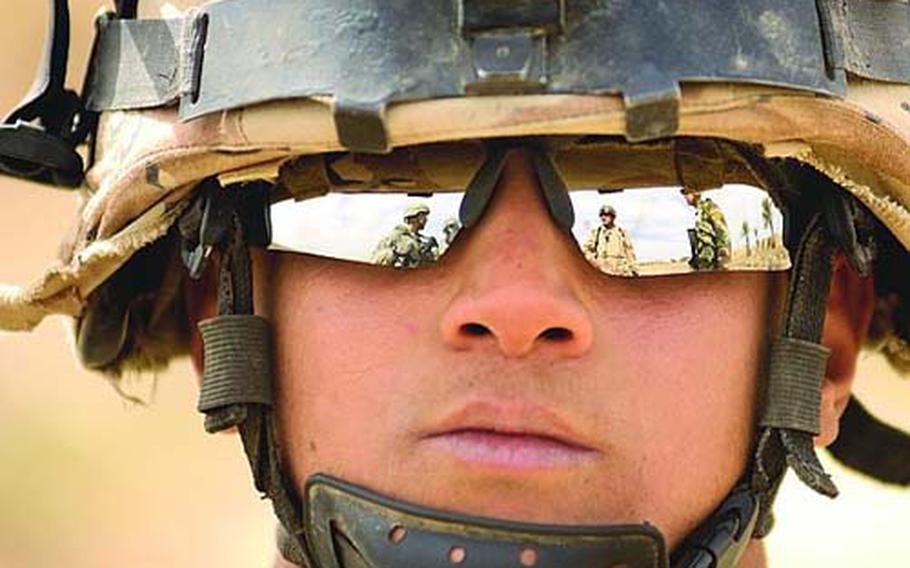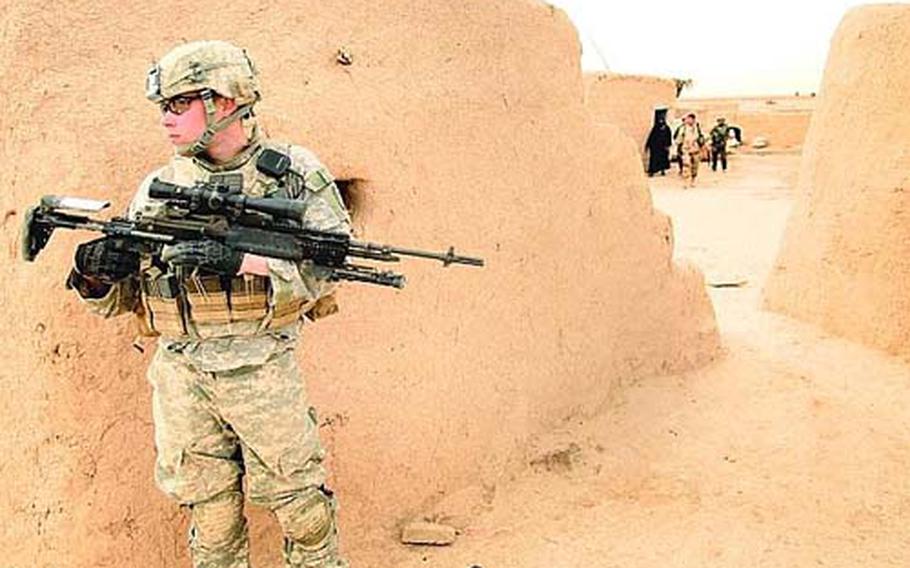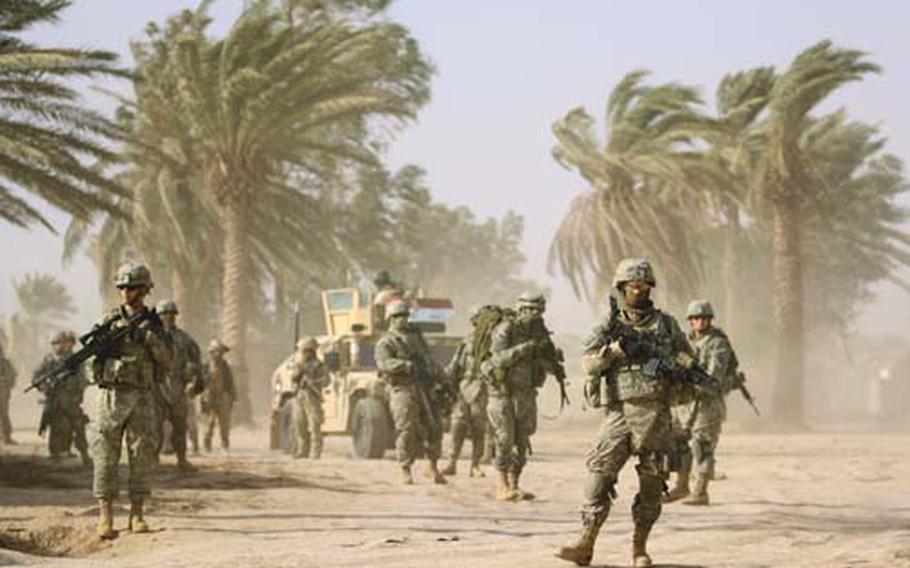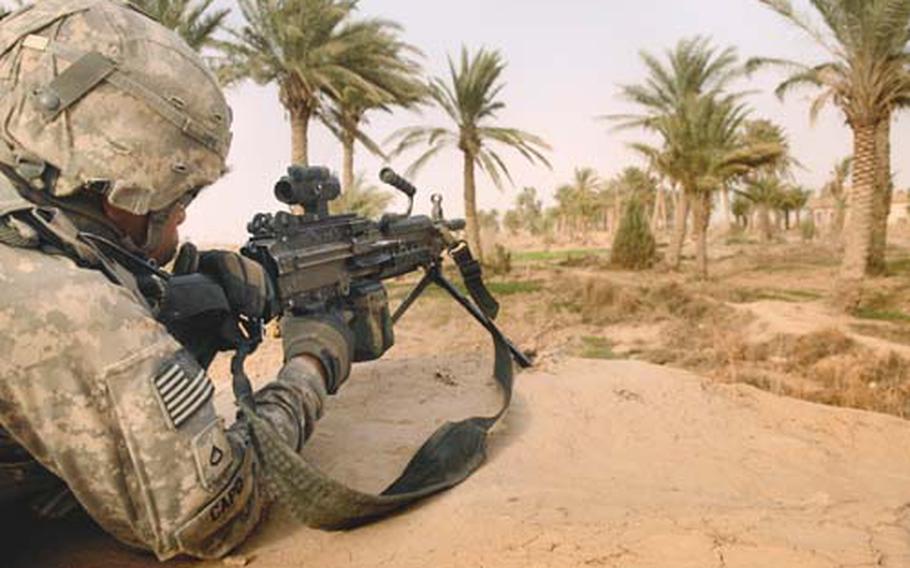 GRAFENWÖHR, Germany — Members of Task Force 3rd Battalion, 66th Armor Regiment found themselves in a hard-fought battle against dug-in insurgents after the battalion split from the rest of the 172nd Infantry Brigade to fight in Diyala province, Iraq.
Lt. Col. Lou Rago, the 3-66 commander, said his men were assigned to forward operating bases Hammer and Caldwell and fell under 1st Brigade, 25th Infantry Division during the yearlong deployment to Diyala.
"Our mission was to clear an area in South Balad Ruz that had been an al-Qaida safe haven for about six years," he said.
Since the U.S. invasion in 2003, American coalition forces had operated in the area for only a few weeks at a time. Al-Qaida fighters had run off Shiite farmers, who once made up half of the population, and destroyed irrigation systems to stop the farmers from coming back. The insurgents fortified villages with double- and triple-stacked anti-tank mines and resisted strongly from late January until May, Rago said.
"We were there to clean that area up once and for all," he said. "We were probably the last unit to do a battalion-sized fight in Iraq. We were doing combat operations akin to what was seen in 2004 using Bradleys and tanks, firing artillery and using close air support to get after al-Qaida, who were in bunker complexes."
Equipment such as heavily armored Mine Resistant Ambush Protected vehicles allowed engineers to break through insurgents' defenses and the infantry to spot the enemy and kill him with close air support, Rago said.
"We killed at least 60 al-Qaida in the area and effectively cleared South Balad Ruz," he said.
The victory came at a cost. On April 5, Spc. Israel Candelaria Mejias, 28, of San Lorenzo, Puerto Rico, was killed when he stepped on the pressure plate of a homemade explosive booby trap in a house. Several other members of the unit were injured by roadside bombs, Rago said.
Staff Sgt. Matthew Rogers, 29, of Charlotte, N.C., a squad leader with 3-66 in Iraq, found himself in the thick of the fight during a foot patrol outside Wawhilla patrol base in April.
"About 500 meters down the road, an Iraqi army Humvee got hit with an anti-tank mine," Rogers said. "The vehicle was totally destroyed, but we medevaced the Iraqi soldiers from the Humvee with minor cuts and a broken shin."
Rogers said his unit was hit by several anti-tank mines but armored vehicles protected soldiers from injury, except for concussions.
In March, 3-66 broke the back of al-Qaida in Balad Ruz during a 12-hour engagement in which 16 to 20 insurgents were killed after an unmanned aerial vehicle spotted them attempting to load ammunition from a bunker into a truck, Rago said.
"We were able to engage them with close air support and helicopters and then go in and clear with the infantry," he said. "Based on the exploitation of the scene, we knew we had really taken out the entire
middle management and leadership of the operational cells in South Balad Ruz. From that point on, all our engagements were with al-Qaida ex-filtrating the area. We had no IED (improvised explosive device) emplacements or snipers after that."
The low point of the deployment came May 11 when two 3-66 soldiers — Sgt. Christian E. Bueno-Galdos, 25, and Pfc. Michael Yates Jr., 19 — were shot dead, allegedly by another U.S. soldier, during a visit to a combat stress clinic at Camp Liberty in Baghdad.
"Whenever we have soldiers injured or killed in action, that is obviously a bad day and affects the organization, but guys accept that a lot more because that is one of the unfortunate consequences of the job we have," Rago said. "Losing Bueno and Yates at the mental health clinic was probably the worst day we had. It was just not what you expect. It took everybody from me down to the junior privates by surprise."
From May, the task force focused on the same things that most other units were doing in Iraq this year — making sure Iraqis in their area of operations received essential services and supporting local government, he said.
Capt. Dritan Xhakolli, 29, of Queens, N.Y., and a platoon leader with 3-66 in Iraq, said he was impressed by the progress of Iraqi security forces during the mission. That was hammered home during a mission to clear the town of Shannanah alongside an Iraqi company, he said.
"We didn't find anything, but they (the Iraqis) searched every house," Xhakolli said. "It was good seeing them in action, doing what they were supposed to do, not us telling them what to do."
By the end of the deployment, 3-66 had conducted every aspect of the Army's counterinsurgency (COIN) doctrine, Rago said.
"We did COIN doctrine from soup to nuts, starting with the clear (clearing the enemy from the area), positioning the Iraqis to properly hold villages in that area and prevent re-entry of al-Qaida, and we transitioned to assisting local government with provision of essential services," he said.
Related stories:
1-77 brought the big guns, but rarely fired them
Bringing back Balad Ruz: Area swept of al-Qaida in grueling battle
1-2 soldiers tasked with getting Iraqis autonomy
Despite new restrictions, battalion kept traveling to supply troops
With Iraq violence down, 2-28 focused on training, rebuilding
---
---
---
---