Welcome home 172nd Infantry Brigade: 1-77 brought the big guns, but rarely fired them
---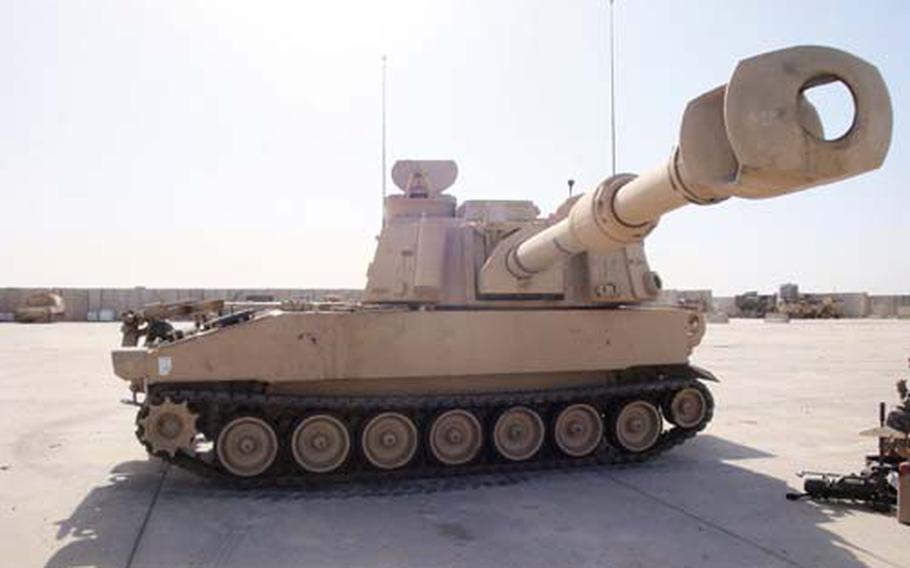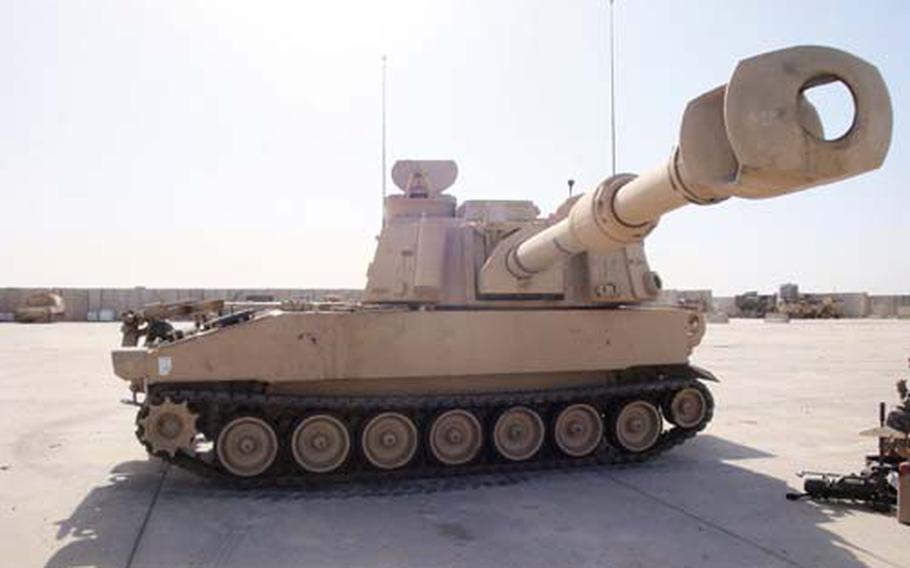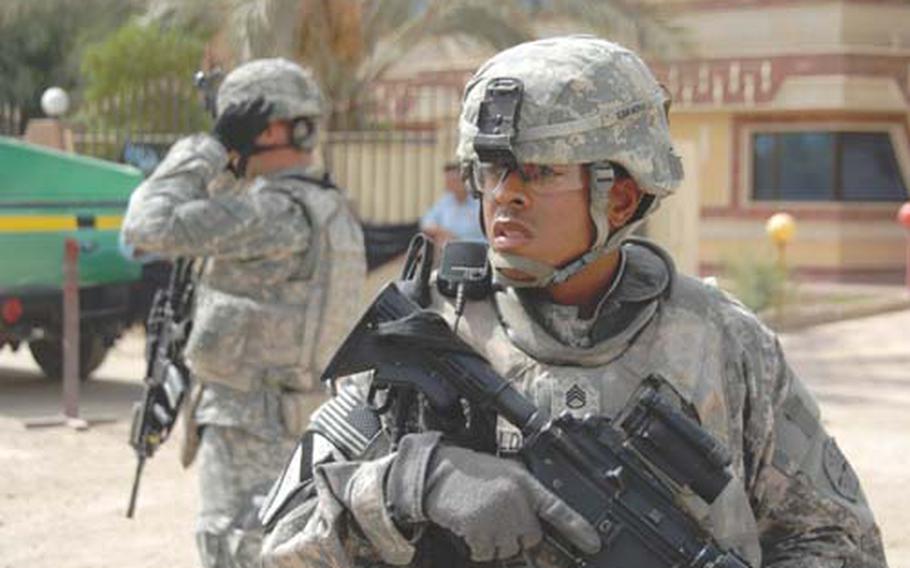 GRAFENWÖHR, Germany — Task Force 1st Battalion, 77th Field Artillery Regiment took its big guns to Iraq but rarely used them.
The 1-77's commander, Lt. Col. Steven Hite, said his unit took 12 Paladin howitzers in support of its yearlong deployment to Wasit province, a sprawling rural area east of Baghdad that is home to 1.2 million people and borders Iran.
The guns were based at Forward Operating Base Kalsu in Babil province and FOB Delta in Wasit. However, the guns were rarely fired, and when they were, it was only to provide illumination for ground troops, Hite said.
"The last time we fired them was in July," he said.
The artillerymen more often found themselves patrolling in heavily armored Mine Resistant Ambush Protected vehicles and Humvees out of bases such as Combat Outpost Summers, Patrol Base Zulu and Joint Security Station Kimel Watt as they worked to build up the Iraqi army, police and local government in Wasit.
During their first months in the country, they were under the 41st Fires Brigade, which was responsible for all of Wasit. But after the brigade left in July, 1-77 moved to FOB Delta and took responsibility for the entire province in early August, Hite said.
"We were trying to connect the people to the government and build civil capacity to provide things like drinking and irrigation water," he said.
Insurgent activity in Wasit was limited to some indirect fire at COP Summers and FOB Delta and about six roadside bombs encountered by 1-77 patrols. In June, three soldiers were wounded by a roadside bomb, but every soldier from the unit made it home alive, Hite said.
The most interesting parts of the mission were meetings with Iraqi officials, which often involved lengthy meals and cups of chai tea, he said.
Iraqi security forces rapidly took responsibility for security after the June 30 pullout of U.S. combat troops from cities, he said.
"We were out and about on multiple patrols every day coordinating with the Iraqi army and police, but after June 30 the Iraqis said, 'We have got this and if we need your help, we will ask you,' " he said.
One member of Task Force 1-77, Staff Sgt. Anthony Williams, 34, of Ocala, Fla., said the U.S. presence in Iraq is changing things for the better.
"Furthermore, we will have gained … new allies for future operations," he said.
Another member of the task force, Sgt. 1st Class Ruiz Perez, 33, of Miami, a veteran of several deployments to Iraq, said he noticed improved Iraqi attitudes to U.S. forces on his latest deployment.
"It seems that the Iraqi government has taken a more active role in securing the local communities and rural areas," he said. "The Iraqi government can secure the region with the U.S. forces having a minimal role."
The more active role of the Iraqi security forces put 1-77 out of a job, but that was a good thing, Hite said.
"As we get closer to finishing our mission in Iraq, we have to take our hands off at some point," he said.
The 1-77 has been replaced by an "advisory and assistance brigade" that will be tasked with partnering Iraqi units operating in Wasit, he said.
Related stories:
1-77 brought the big guns, but rarely fired them
Bringing back Balad Ruz: Area swept of al-Qaida in grueling battle
1-2 soldiers tasked with getting Iraqis autonomy
Despite new restrictions, battalion kept traveling to supply troops
With Iraq violence down, 2-28 focused on training, rebuilding
---
---
---
---