Weiden: La Bodega offers Spanish appetizers
---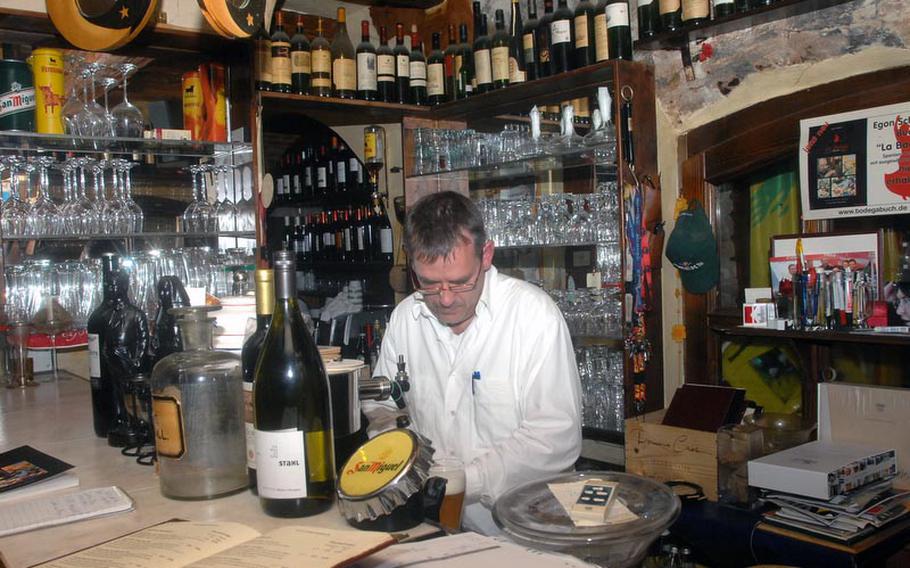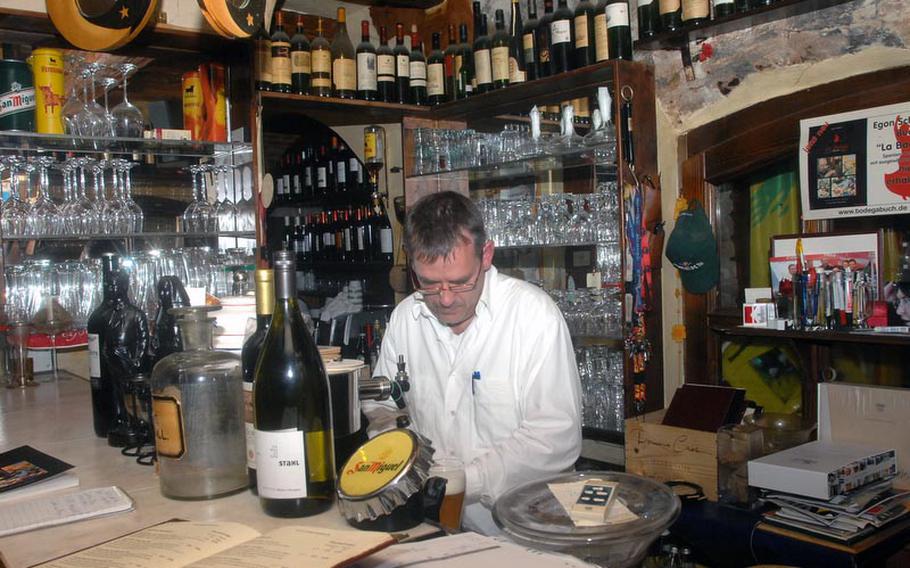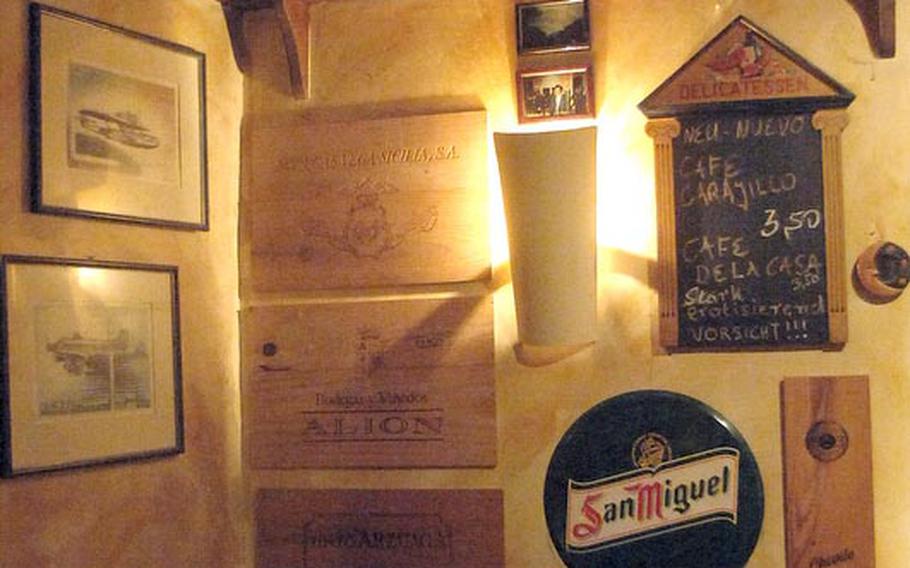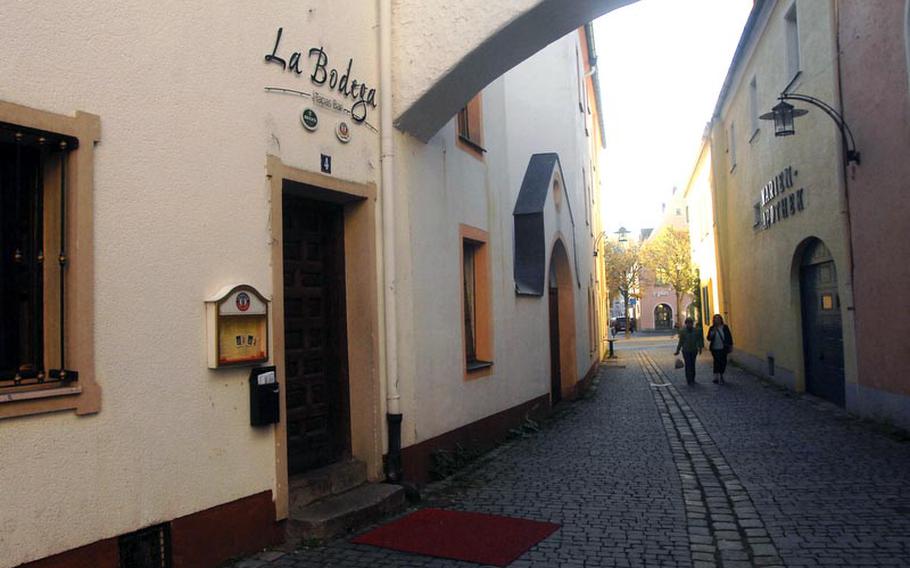 A great restaurant can transport you, perhaps to the home cooking of your childhood or to a region you've only dreamed of visiting.
For those at the Grafenwöhr Training Area in Germany, a taste of the Mediterranean is only 20 minutes away at La Bodega in downtown Weiden. La Bodega is a Spanish tapas bar with a feel for Old World cuisine and leisure. Serious leisure — my wife and I somehow spent more than three hours there on a recent Friday night.
Weiden couple Egon Schäffer and Annemarie Bayer-Schäffer founded La Bodega in 2000, the product of a lengthy stay in Spain spent mastering the art of tapas, the simple, savory dishes sold in small portions, much like an appetizer.
Tapas aren't intended to be eaten as a normal meal, and visitors to La Bodega will be disappointed if they expect a hearty dinner. Instead, the dishes are best with a light appetite and a long night carved out for casual drinking and good company.
The restaurant's atmosphere encourages such leisure. Located behind a large wooden door in an alley off Weiden's Old Town, La Bodega opens into a warm interior, a candle-lit cafe with a cluttered bar and small, paved courtyard.
English menus were handed to us as soon as we unleashed our elementary German. Our waiter's English wasn't strong, but he made earnest attempts to explain the dishes without being rude or dismissive.
Our wine (4.10 euros a glass for house red, white or rose) came quickly. The tapas arrived gradually. We ordered three to begin with and one more for good measure just before the kitchen closed at 10:30 p.m.
Our favorites were the chorizo with red wine sauce, and the calamari, which was the size of a deck of cards and sautéed in parsley garlic oil. The other two dishes were satisfying: bread with Serrano ham and a small pot of potato stew with chorizo and peppers.
Most dishes came with a basket of bread rounds, ideal for soaking up the sauce of each tapa, or the wine in your belly.
We visited on a Friday night, when the Schäffers were vacationing and only one person manned the kitchen. Dishes arrived individually, with much time between. That was fine by us, as we enjoyed our drinks and caught up with one another.
Our waiter, Stephan, was attentive to our table without being pushy. He was also the only server on duty. After the kitchen closed, he came out to the courtyard where we were seated, opened his own bottle of wine and lit a cigarette, clearly relieved that a busy evening was winding down.
On this night, La Bodega was open until 3 a.m., well after the kitchen closed.
There's a lot to love in such a place, especially for anyone with the time and desire to settle in for the evening. I found La Bodega a welcome relief after a week of deadlines and stress; an atmosphere that says "Stick around" instead of "Hurry up."
beardsleys@estripes.osd.mil
---
---
---
---