Game review
Wastelanders propels Fallout 76 with addition of NPCs, more activities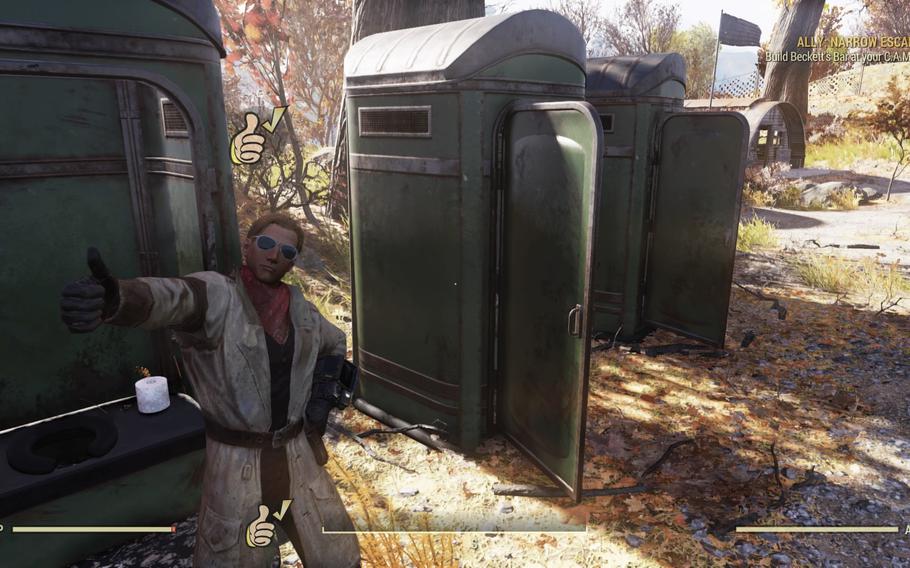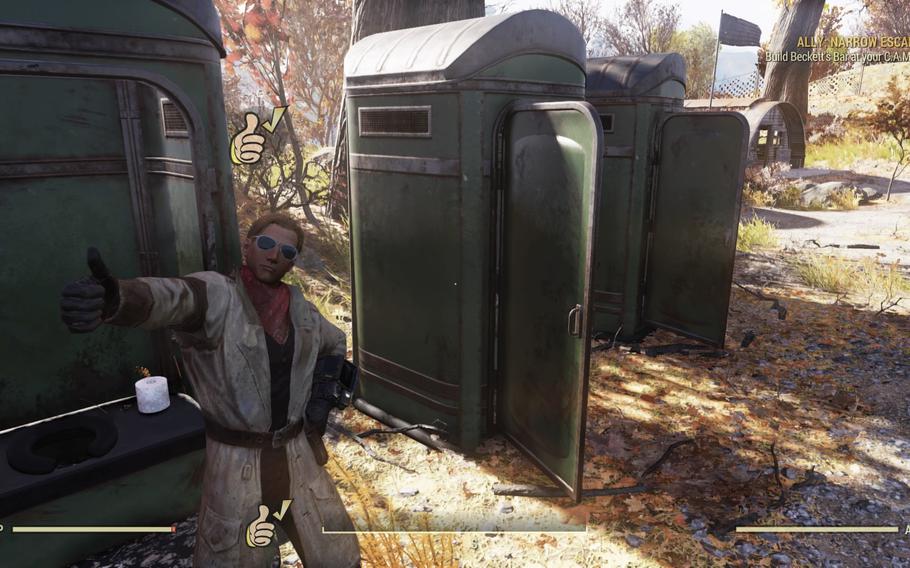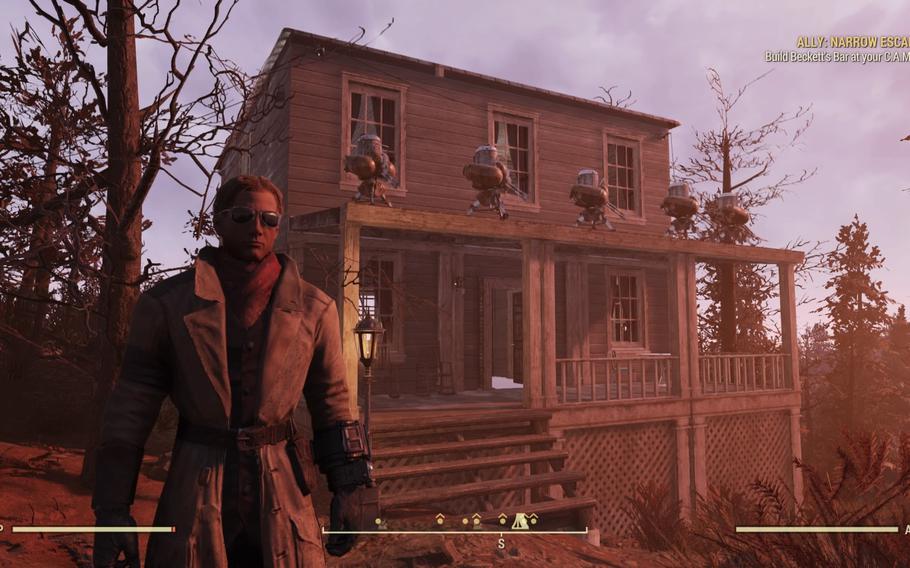 With the advent of COVID-19, the postapocalyptic world of Fallout 76 seems much less alien.
As I don a hazmat suit to wander the depopulated landscape of West Virginia to search for essential supplies and deal with unexpected creatures, I get a feeling of deja vu. Only a day before, I was wearing a face mask while scouring the depopulated shopping centers of Northern Virginia for toilet paper and removing a snake from our front steps. The only differences: Fallout features more gunplay — and more available toilet paper.
When Bethesda Softworks released Fallout 76 about a year and a half ago, it featured a world where all the game's humans were the avatars of other players. There were robots, mutants and ghouls shriveled by radiation, but no "living" humans other than other players. Since interaction with nonplayer characters was one of the vital elements in previous Fallout games, Fallout 76 seemed somewhat hollow.
That changed in mid-April with the release of the massive update Fallout 76: Wastelanders. Bethesda dropped hundreds of new characters into the hills of West Virginia and breathed new life into the game.
Fallout 76 is set in the early 2100s, three decades after nuclear war has devastated America. As the game opens, you climb out of your protective vault to rebuild America — or at least Appalachia. You quickly discover that a plague has decimated West Virginia's survivors, killing most and turning the rest into zombie-like creatures known as the scorched. The only humans around are your follow vault-dwellers — who are controlled by other players.
Wastelanders is set about a year later. By that time, you have found an inoculation for the plague, which makes the area safe for new settlers. But resettlement is actually propelled by rumors of an immense treasure hidden beneath the Appalachian hills. As a result, the area is crawling with prospectors, farmers, merchants, raiders and weird cultists who worship Mothman.
Wastelanders offers two primary storylines. One appears to be aimed at new players. It's relatively brief and involves simple missions originating in a tavern near your home vault. It also offers only a few hints about the mysterious treasure. The real search unfolds in the second storyline.
Among the area's new residents are two opposing groups that can be of assistance in finding the treasure. One is a hardy band of settlers who are building a town on a hill in the southern end of the game's sprawling map. The other is a rapacious gang of raiders who have commandeered a crashed space station far to the north.
For a while, you can work with both groups, performing missions and gaining status with each. However, you'll eventually need to choose a side. I joined the settlers, but I'm sure both tracks lead in the same general direction. My allies offered advice and assistance as I assembled a crew and gathered the equipment needed to accomplish the ultimate mission.
This storyline wasn't particularly long either, but it was fun and opened a new door to trade and upgrades.
Wastelanders also introduces nonplayer companions to Fallout 76. Traditionally, Fallout companions are at your side to deliver additional quests, provide extra firepower, carry extra gear and — perhaps — offer the chance at romance. Things are a bit different this time around. They simply hang around at your homestead and wave goodbye as you tackle the missions they assign. I was very disappointed when I finished the former astronaut's quests and she didn't leap to my side to face the mutants and marauders. I guess Bethesda figures that's the job of other Fallout players. Unfortunately, my previous Fallout 76 companions refused to join the action again.
As I returned to the Appalachian action, I noticed that the game has improved in many ways over the past year. There are more activities, better options for building your homestead, fewer visual glitches and greater stability for the servers.
The game is rated M for violence — expect to see heads and arms laying around after a nasty firefight.
Wastelanders marks a major step forward for Fallout 76. However, it does more to whet the appetite than to satisfy it. I'm eager to see a more robust set of missions and characters — most like those offered in Bethesda's other online adventure, Elder Scrolls Online.
Bottom line: A-Platforms: PlayStation 4, Xbox One, PCOnline:fallout.bethesda.net