Warehouse arcade in Kawasaki wears a fake veneer of grime
by
Leon Cook
January 30, 2018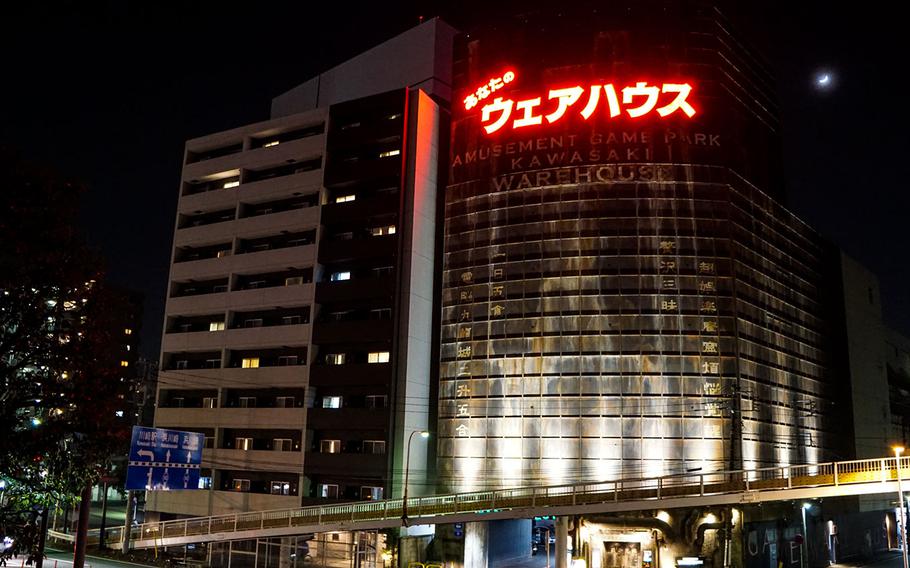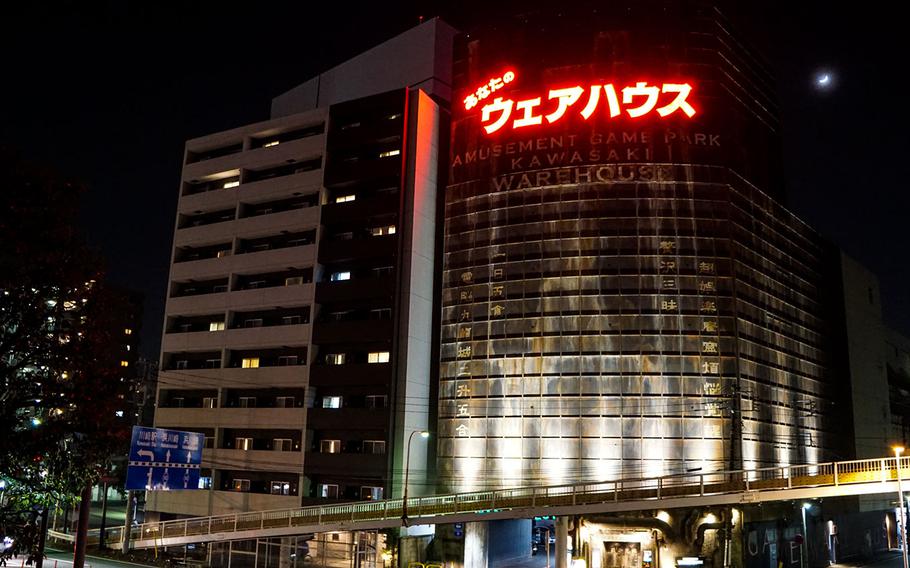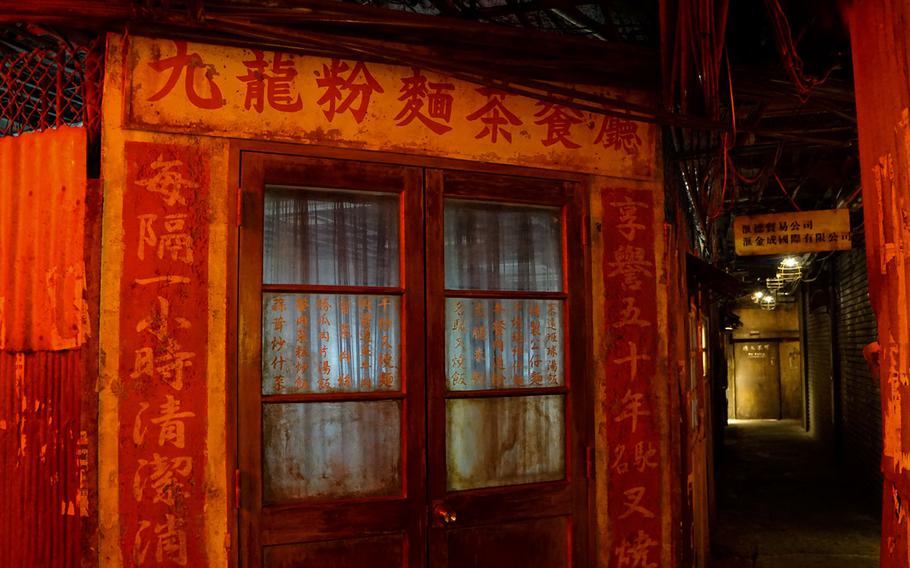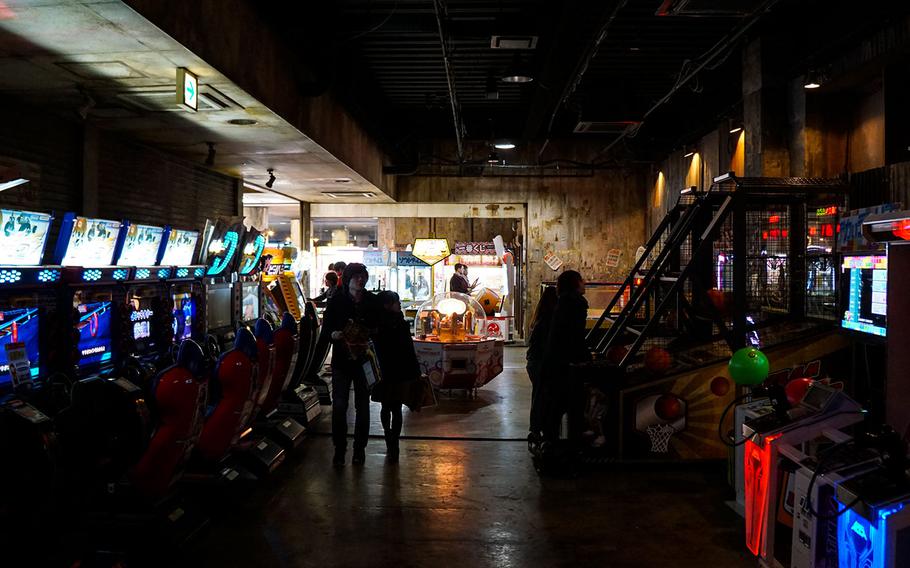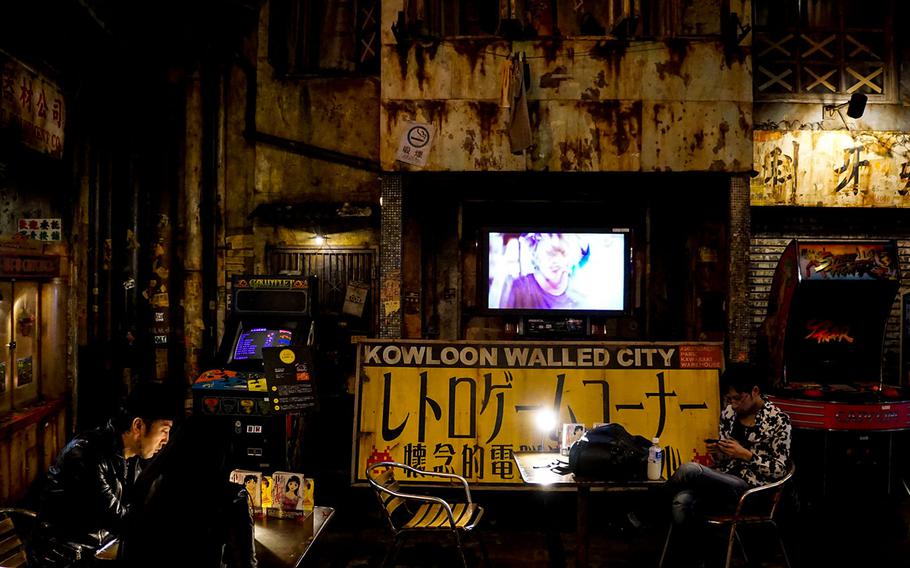 A lot of effort went into making Anata No Warehouse — or Your Warehouse, in Japanese — look like a place nobody cares about.
This five-story video-game arcade just south of Tokyo in the city of Kawasaki was designed to represent the gritty, disreputable atmosphere of Kowloon's Walled City. It was a lawless part of Hong Kong that, before it was torn down in 1993, had the highest population density in the world and was controlled by organized crime.
While the buildings around it are clean and modern-looking, Anata No Warehouse looks rundown and dirty. At the street entrance, exposed pipework surrounds a double door marked by an English sign simply stating: "Kawasaki Warehouse." Another sign warns that nobody younger than 18 will be admitted.
The doors open automatically and lead to a rusty, red-lit antechamber. A security camera watched mutely as I approached another metal door, which opened with a pneumatic hiss. Inside there's a dimly lit alley with grimy walls. Hidden speakers played the symphony of commerce as I walked past neon-lit false storefronts to the escalator that leads to the arcade proper.
Visitors walk through a residential section with several levels of shipping-container houses. It was quite a sight. I felt like spending hours exploring all the details; however, the games were calling.
The arcade is extensive and row after row of machines offer plenty of choices. There are fighting games, rhythm games, dancing games, racing games, shooting games and retro games. Some of the machines are artificially aged and coated with the same faux grime that gives the building its rundown charm.
A section of claw machines is the brightest-lit area of the arcade, contrasting with the dimly lit aesthetic. There are some good prizes to win, such as giant plush toys, figurines from Japanese cartoons and even boxes of ice cream.
The third floor is dedicated to pachinko and video gambling machines; however, an unfriendly sign in Japanese discourages entry to those who won't be playing. I gave it a glance and continued to the fourth floor, which is devoted to billiards, darts and ping pong.
The fifth and final level can be reached only by elevator and contains an internet cafe and games room, where you can play mahjong. You can also buy an odd assortment of snacks here, ranging from Western favorites like spaghetti and chicken tenders to traditional Japanese fare, such as curry rice and donburi, a rice dish served in a bowl. Nothing was more expensive than 580 yen (about $5.30).
The aesthetics at Anata No Warehouse are breathtaking and even extend to the men's bathroom, which looks like something you'd encounter in "Silent Hill." Using it made me feel like I needed a full-body chemical wash in addition to washing my hands.
Even without the decorations, Anata No Warehouse would still be a great arcade, and if you're nostalgic for a time when American kids pumped quarters into games at the mall, you won't be disappointed by what Japan has to offer.
Anata No Warehouse DIRECTIONS
Anata No Warehouse is a 10-minute walk from Kawasaki Station.
TIMES
9 a.m. to 11:45 p.m. weekdays; 7 a.m. to 11:45 p.m., weekends
COSTS
Admission is free. Most arcade machines cost 100 yen, though some are free and others cost more.
FOOD
The top-floor internet cafe offers snacks, such as chicken tenders, sandwiches and donburi. Ample dining options are available near Kawasaki Station.
INFORMATION
04-4246-2360; www.warehousenet.jp (in Japanese)