Visit to the Philippines' Corregidor island offers echoes of WWII heroism
---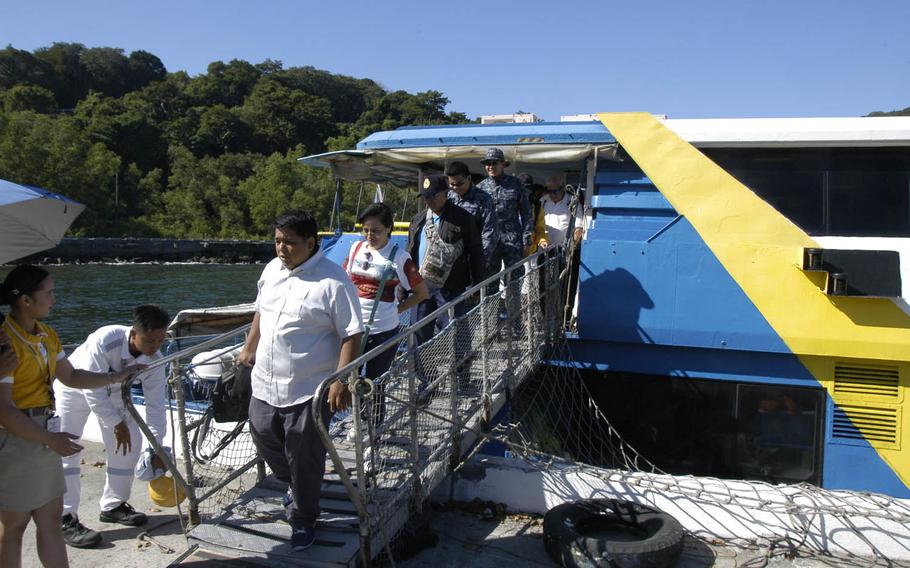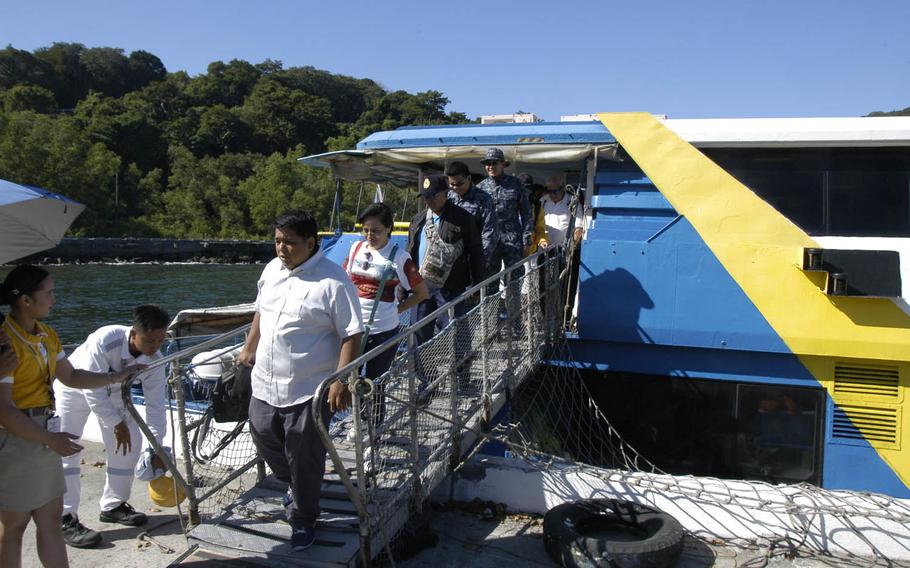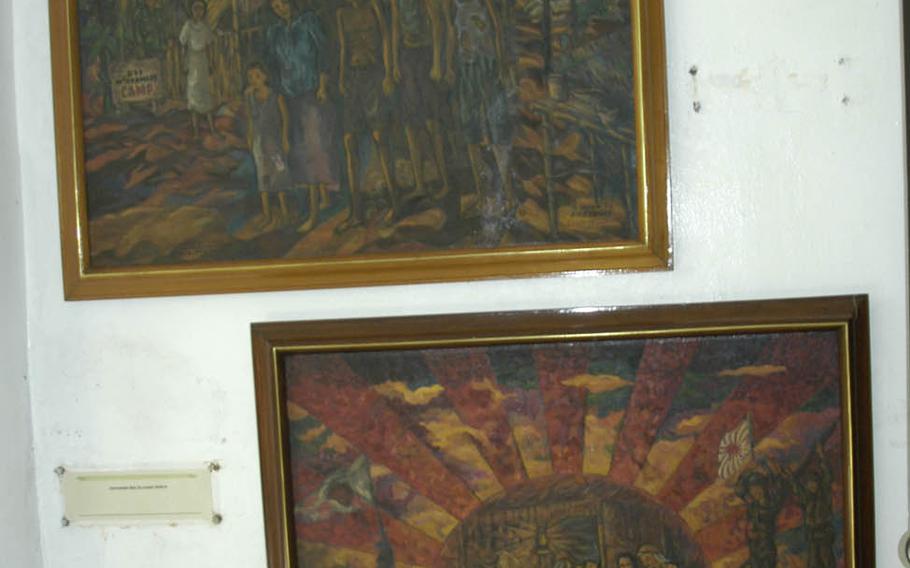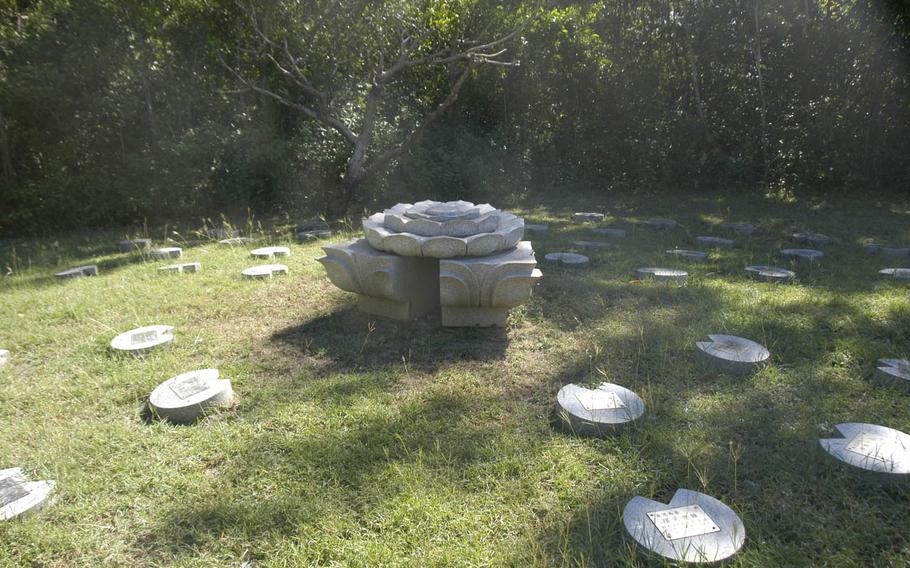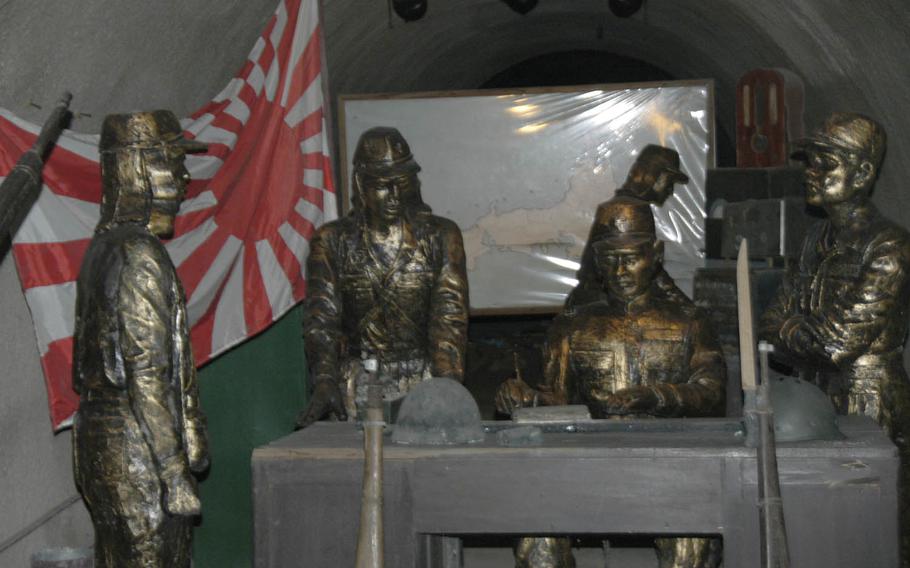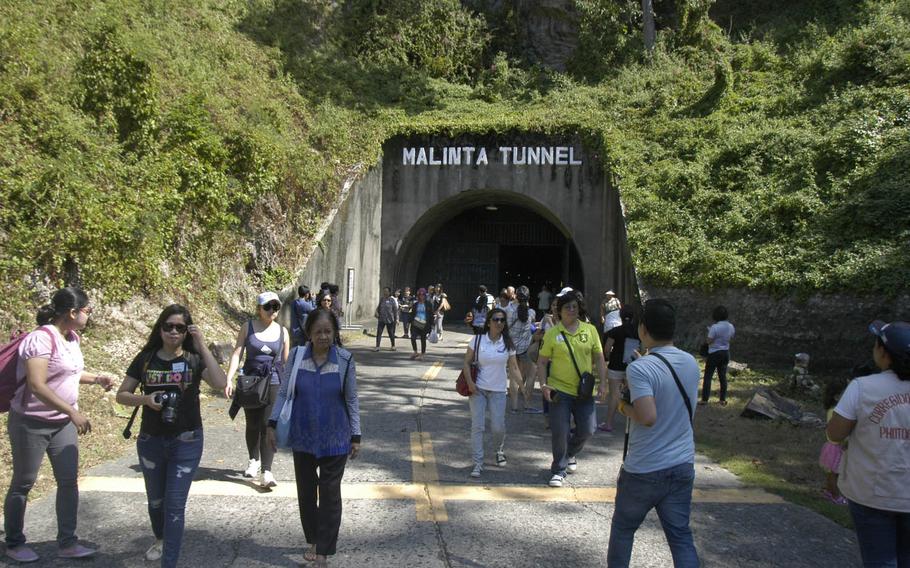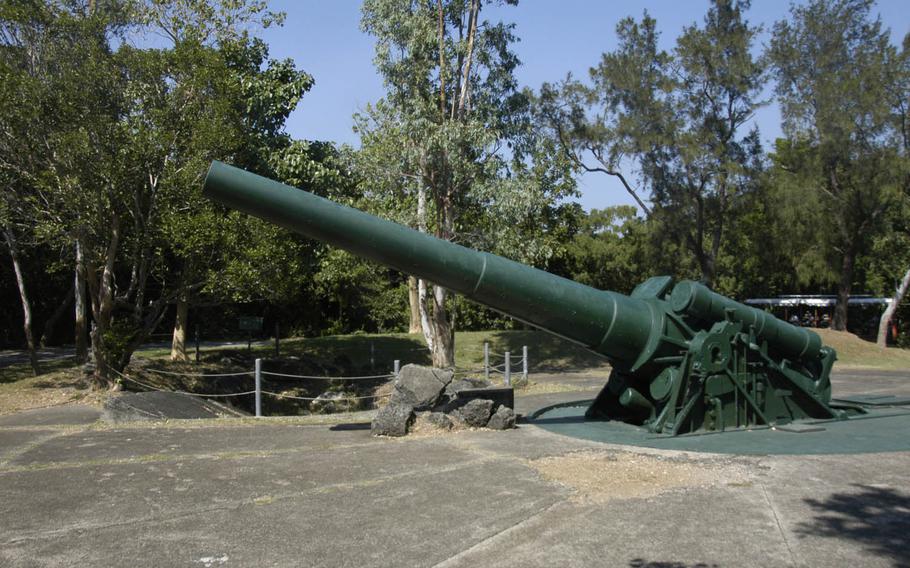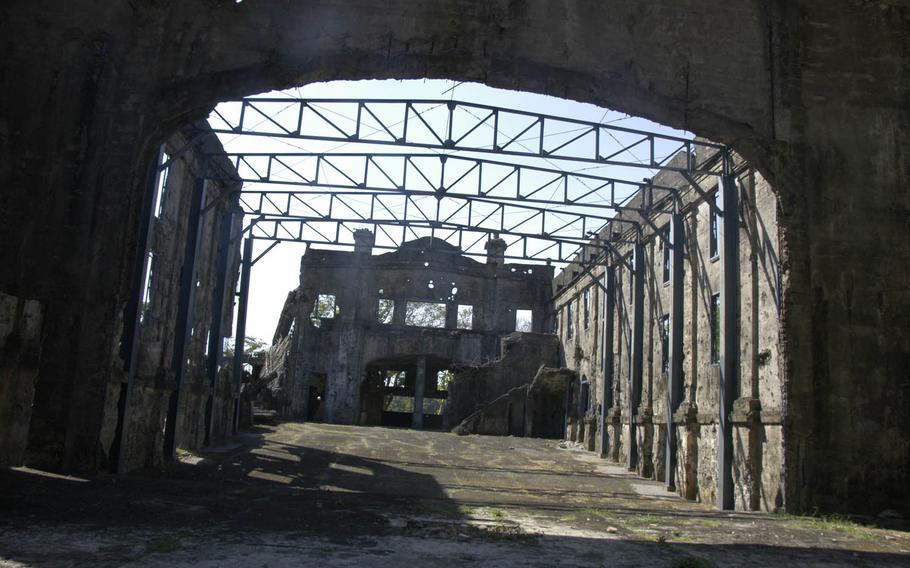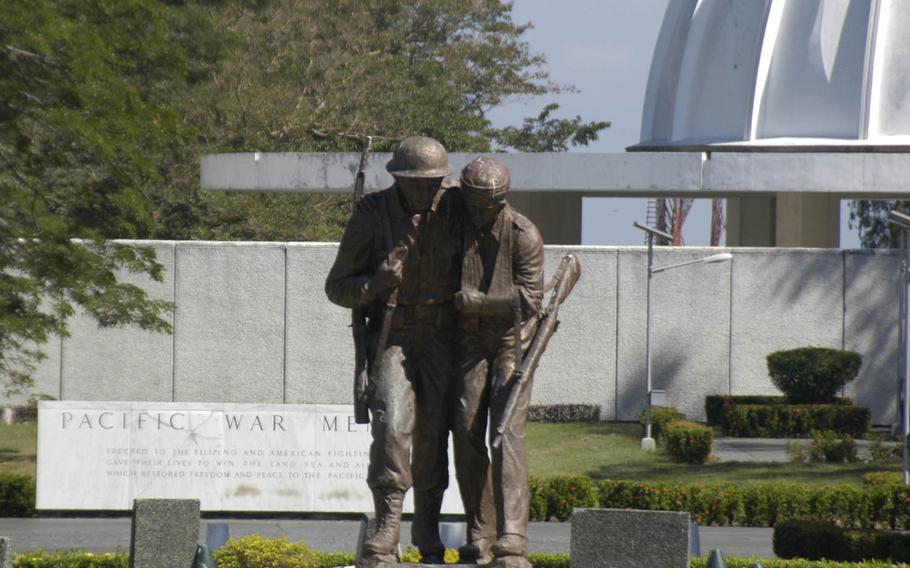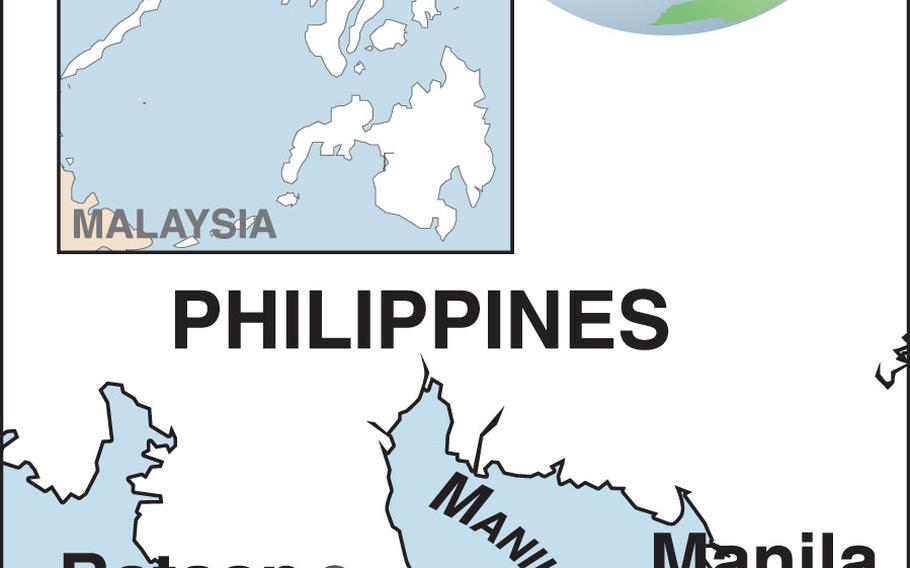 The century-old ruins of a U.S. military base will likely strike a familiar chord for veterans who tour Corregidor island in the Philippines.
People who have lived and worked in places like Fort Mills might recognize what's left of an old commissary, barracks, family housing, hospital, schools and a movie theater on a tour of Corregidor, the largest in a cluster of islands guarding the mouth of Manila Bay.
It's doubtful there will be much left to see in a few years. The facilities at Corregidor, also known as "The Rock," endured months of bombing during World War II that reduced them to concrete and steel shells. Today, they are slowly crumbling and overgrown by the lush tropical jungle that has covered the island in the decades since the conflict ended.
Fort Mills was a dream posting for U.S. military personnel when the Philippines was a U.S. territory in the early part of the 20th century. Troops who manned guns guarding the entrance to Manila Bay and the civilians supporting them lived an idyllic lifestyle. Many families there had servants and plenty of downtime to enjoy the beaches and recreational facilities connected by a network of San Francisco-style tramlines.
But dark days lay ahead after the Japanese attacked Pearl Harbor on Dec. 7, 1941, and invaded the Philippines the following day.
Manila was soon bombarded, and U.S. and Filipino forces — deprived of reinforcements and supplies by America's decision to prioritize the fight against Nazi Germany — struggled to hold out on the Bataan Peninsula.
Philippine President Manuel L. Quezon, U.S. Gen. Douglas MacArthur and other high-ranking officials sheltered in Corregidor's Malinta tunnel complex during a Japanese bombing campaign that reduced the surface of the island to barren rock.
Today, visitors can reach Corregidor by ferry from Manila in about an hour. The first stop on a tour of the island, on a bus built to look like one of the old Corregidor trams, is Lorcha Dock, where MacArthur boarded a torpedo boat to escape the Philippines on March 11, 1942. Just over a week later, in Australia, he gave a famous speech in which he said: "I shall return."
Tourists also can visit the Filipino Heroes Memorial, which features an art gallery and 14 murals depicting battles fought by Filipinos since the 15th century. Japanese visitors ride on their own bus that skips this stop. The guides don't want them to get upset by art depicting Japanese soldiers executing prisoners with samurai swords, forcing women into prostitution and bayonetting a baby. Instead, the Japanese visit a memorial built where Japanese troops killed in the fighting were buried.
For a small fee, visitors can walk through the Malinta tunnel and hear some of its history told through audio-visual displays and mannequins dressed like American, Filipino and Japanese personnel who sheltered there during the war.
The guided tour stops at several of the island's massive gun emplacements. The guns, built in the days before military aviation and designed to target ships, weren't of much use when the Japanese started bombing Corregidor from the air. Most of the guns are still in place, pockmarked by shrapnel from the bombs that fell around them.
Some of the eeriest places on the island, which guides call one of the most haunted places on Earth, are old barracks that once housed thousands of U.S. and Filipino troops. The century-old buildings are just skeletons now, and parts of them look like they are on the verge of collapse with only rusting steel bars keeping the crumbling structures intact. It won't be long before they fall over, the guides say.
Many of the other remnants of the old military base are in similar condition, but it's possible to imagine that life there wasn't a world away from what U.S. personnel stationed overseas experience today.
Visitors can see remnants of that life at a museum next to the Pacific War Memorial. There are displays of uniforms and memorabilia found on the island, such as old plates used by Marines and photographs of the 503rd Parachute Infantry Regiment landing to recapture the island in February 1945.
The tour ends at an old Spanish lighthouse on the highest point of the island. From the top of its spiral staircase, on a clear day, you can see the Bataan Peninsula just across the bay.
Corregidor island, Philippines
DIRECTIONS
Corregidor ferries depart from a terminal on Seaside Boulevard, which can be reached in about 15 minutes by cab from hotels near the U.S. Embassy in Manila.
TIMES
The check-in counter opens an hour before departure times and closes 30 minutes before departure. Passengers who arrive after the cut-off time will not be allowed to board. Check-in time: 7 a.m.; estimated departure time from Manila: 8 a.m.; estimated arrival time at Corregidor: 9.15 a.m.; estimated departure time from Corregidor: 2.30 p.m.; estimated arrival time at Manila: 3.45 p.m.
COSTS
Weekday adult rate: 2,350 pesos (about $50); weekend adult rate: 2,549 pesos (about $54); children (3-11 years-old): 1,500 pesos (about $32).
FOOD
Tours include a lunch buffet.
INFORMATION
www.corregidorphilippines.com/packages.html
---
---
---
---