Ultra-violent video game draws fire from Congress
by
Lisa Burgess
July 3, 2005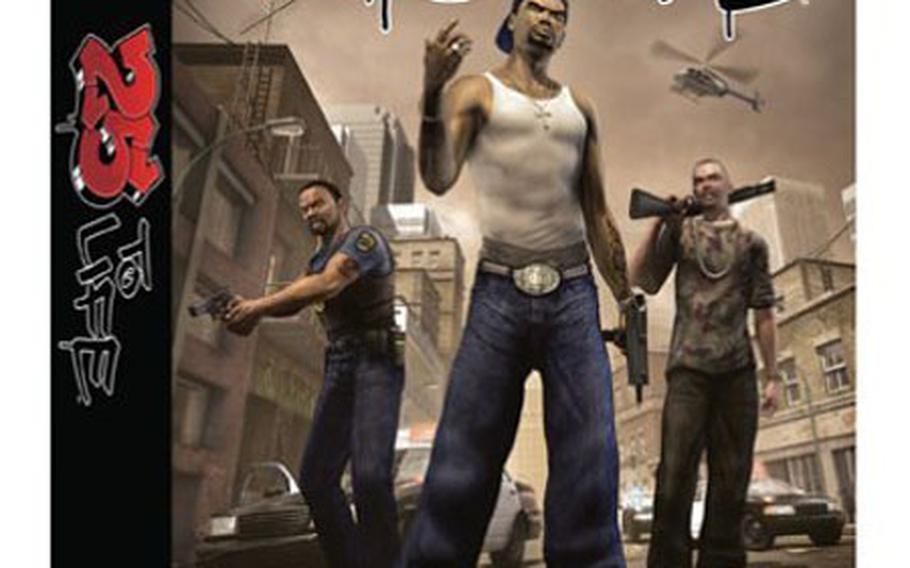 Lawmakers are up in arms over the new blood-spattered video game that pits thugs against cops, with the low-lifes awarded extra points for using civilians as living shields during shootouts.
Gamers playing "25 to Life" choose a side: either gangsters, led by drug dealer Andre "Freeze" Francis, or the cops, led by Detective Lester Williams.
The result is a running gun battle, complete with state-of-the-art graphics and sound.
For the gangster players, civilians are fair game, with plenty of random, disposable characters wandering settings such as banks and subways.
In a sales pitch for "25 to Life," London- based manufacturer Eidos Interactive bills its new product as "the first true cops- and-robbers game," with characters whose "gritty journeys … culminate into true life lessons."
Critics say they couldn't disagree more.
"This is not a game," Daniel Donovan, Staten Island's district attorney, said in a June 19 press release condemning the game. "This is a teaching tool, to teach young, impressionable minds that there are rewards for criminal activity and for killing our police officers."
Donovan and other New York state law enforcement officials and lawmakers say that "25 to Life" is the next step in a trend which started with the "Grand Theft Auto" series, some of the most controversial video games ever to hit the market.
"This videogame is an abomination," Sen. Charles Schumer, a New York Democrat, told CNN on June 28.
Donovan, Schumer and other critics are calling for an all-out retail boycott of "25 to Life," which was designed by the same company that produced the best-selling "Tomb Raider" games.
Schumer also wants software companies Microsoft, which makes Xbox, and Sony, which makes PlayStation 2, to cancel their licensing agreements with Eidos Interactive.
Just how violent is "25 to Life?"
The game itself won't be released until Oct. 4.
But Eidos has set up a preview Web site (which requires a promise that users are older than 17) that offers some early clues.
The designers have paid meticulous attention to detail: Moving the cursor over the icons produces the unmistakable "ka-chunk" of a round jacking into the chamber of a 9 mm semiautomatic pistol. Making a choice and double-clicking prompts the sound of a gunshot.
Even the "loading" icons are bullets, which turn from black to red in sequence as the cache RAM fills with data.
Eidos public relations officials in the company's London and San Francisco offices did not respond to Stripes' requests for comment about the politicians' proposed boycott.
But past calls for video games like "Grand Theft Auto" to be pulled off the shelves have not succeeded. In fact, "Grand Theft Auto: San Andreas" was one of 2004's best-selling video games.
For now, the preview site is up and running, and Amazon.com is already taking orders for the game for $39.99.
For a preview of "25 to Life," go to www.25tolife.com. WARNING: This site is rated M-17. It contains graphic content and obscene and potentially offensive lyrics.
---
---
---
---