Two cultures, one goal
by
T.D. Flack Chiyomi Sumida
March 28, 2010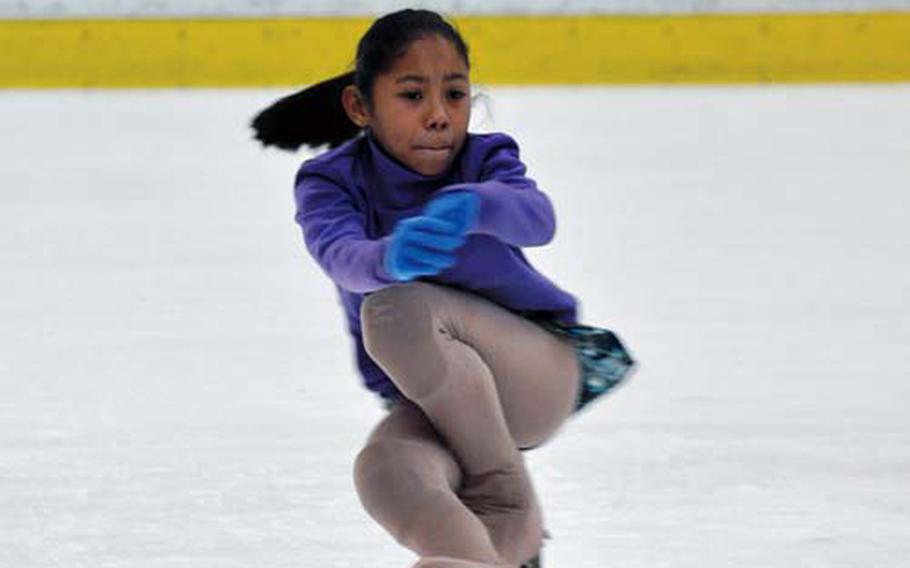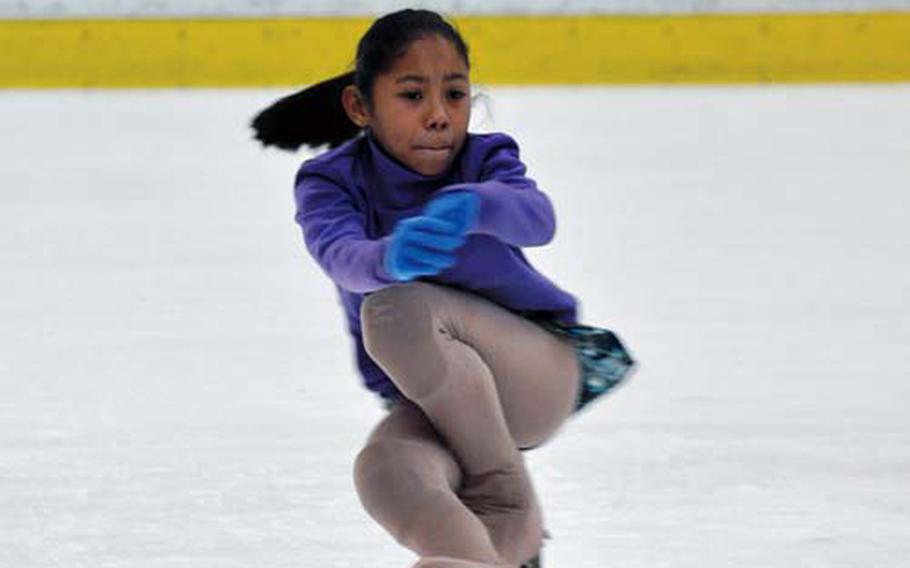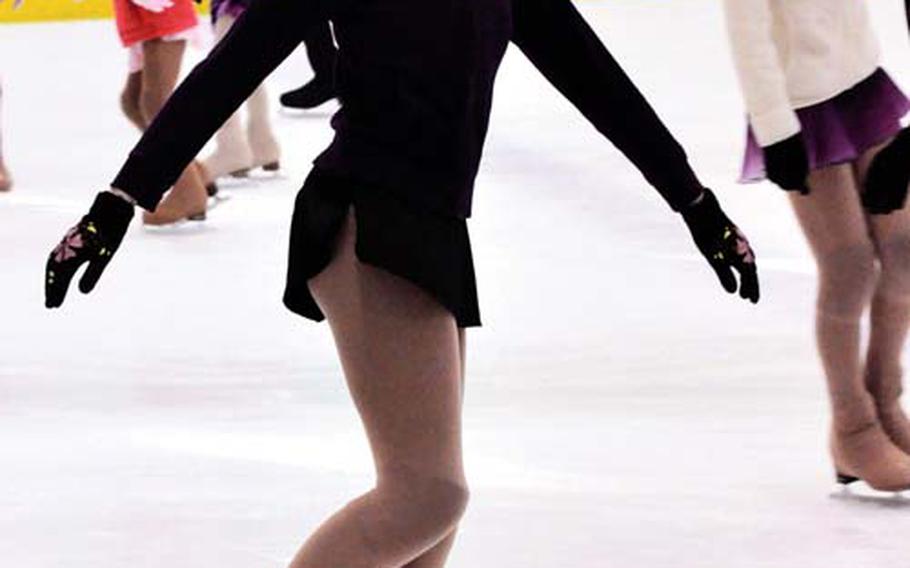 The Vancouver 2010 Winter Olympics provided an interesting dilemma for two military family members at Misawa: whom to cheer for.
With an American dad, Japanese mom — and their own realistic dreams of one day skating at the world level — Katie Scott, 15, and her 10-year-old sister, AAliyah, opted to root for the Japanese skaters.
After all, these girls changed their lives for skating. When they moved to Japan five years ago, they fell in love with the sport and decided to enroll in Japanese school so they could better communicate with the coach of the Misawa Gold Figure Skating Club.
And in those five years, they've improved to the point where they're two of the top skaters in their respective divisions in northern Japan. While they're not yet at the level to try out for the national team, their coach, Masako Ogasawara, thinks they have a shot.
Their father, Tech. Sgt. Eugene Scott, said the girls have dedicated everything to the sport since they first tried it. They practice daily, attend training camps and would rather be on the rink than anywhere else, even when they're sick, he said.
"They took to it really quickly," Scott said recently while waiting for his daughters to skate in a competition in nearby Hachinohe.
"I like how I can challenge myself on the ice," Katie said. "How high can I jump, how fast can I spin … it gets me all hyped."
She said she loves being part of the team.
"It feels like another family," she said.
And no matter where the competitions take her, she has the ultimate goal of teaching future champions. "I want to be able to inspire," she said.
Younger sister AAliyah said while practice can be fun — doing things like playing tag with one person skating backwards — it's still serious.
"Our teacher tells us what's wrong and right," she said.
Scott and his wife, Hisae, push for the girls to be good sports and carry themselves with pride, win or lose.
That attitude didn't go unnoticed: the sisters were both awarded the 2009 Misawa Sports Encouragement Award, presented by the mayor of the city.
The only thing that took their attention out of the Misawa arena was the drama of the skating competitions in the Vancouver Games. Daisuke Takahashi won the bronze — Japan's first medal in men's figure skating — and in the ladies' free-skating event, Mao Asada took silver, losing to South Korean record-setting Kim Yu-na. Scott said his daughters were glued to the television during the Olympics.
Ogasawara said she was impressed with the girls' commitment to their sport, their progress and success.
"When they first came to our club, both spoke very little Japanese. With my rudimentary English, I was not sure if they could understand what I was saying," she said.
The move to the Japanese school system was key for them moving to the next level, she said.
"The speed of their learning Japanese — speaking, reading and writing — is just incredible," Ogasawara said. "Knowing that it all comes from their passion for skating, I am just amazed."
And coming from a dual-culture household actually gives them a leg up on their competition, she said.
"They have the best of both worlds," she said. "Like many Japanese students, they practice diligently, and at the same time they … inherited expressive gestures as Americans, which often lacks in Japanese students."
Ogasawara has high hopes for the duo.
"My dream is to see them to represent either Japan or the United States in future," she said. "Whichever country they may represent … all of us in this club will support them."
Scott said that they would be honored to skate for either country, though "they would love to compete for Japan."