Try Hüftengold in Stuttgart for coffee, cake or breakfast
by
John Vandiver
July 8, 2015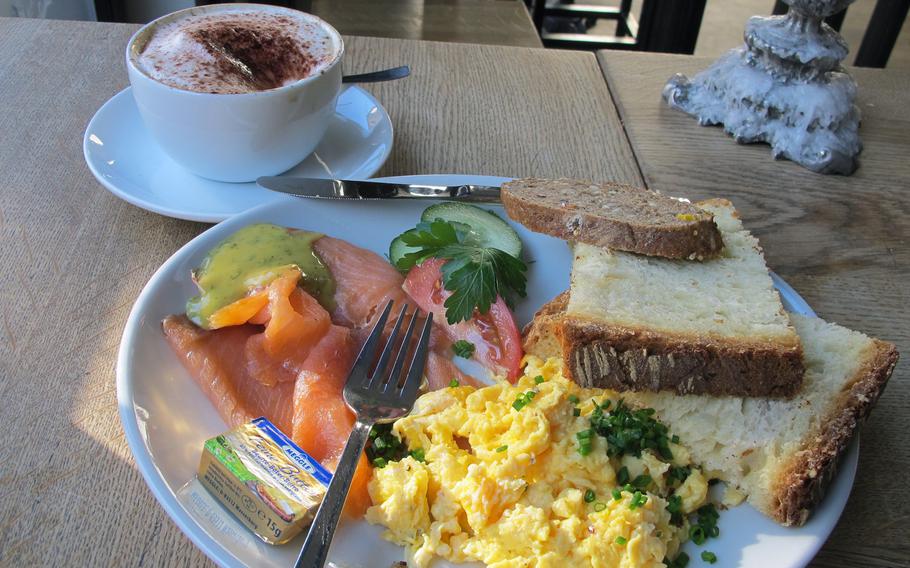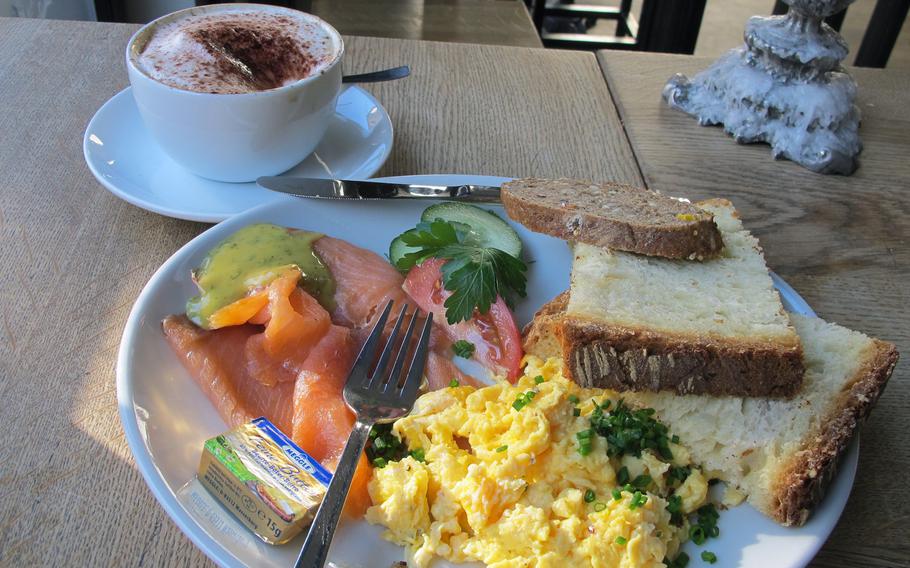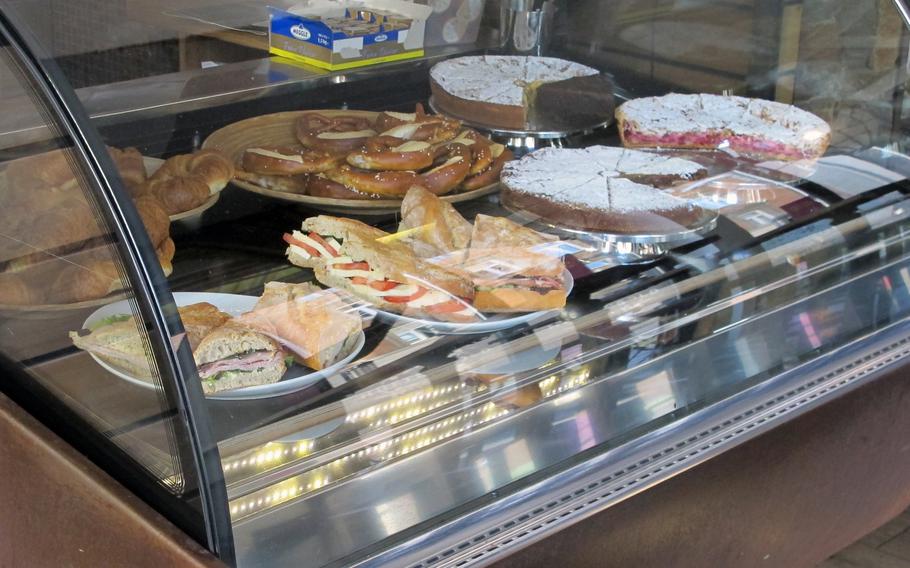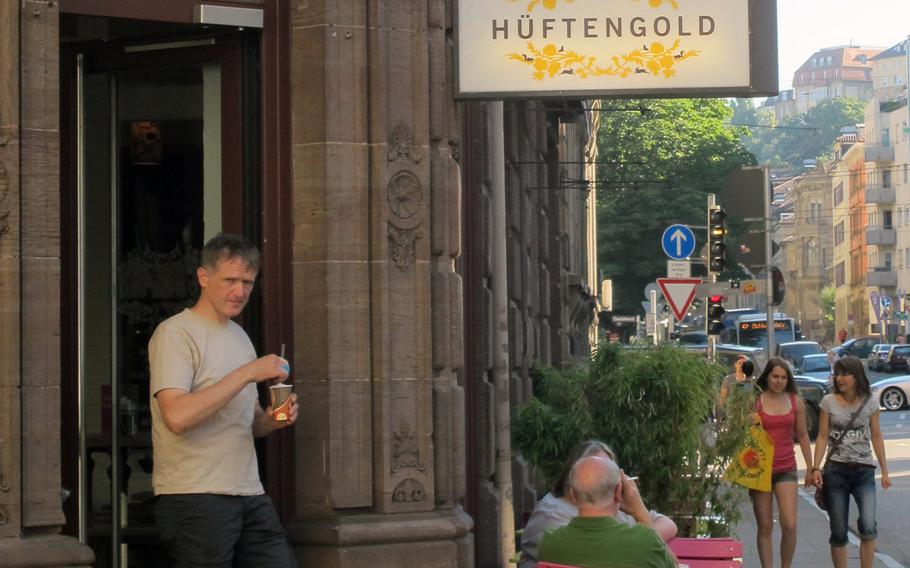 If beer and brats are what the German culinary experience is arguably best known for, the afternoon combo of kaffee and kuchen has to be a close second.
And when it comes to coffee and cake, one of the better places to go in Stuttgart is Hüftengold, a cozy little cafe along the city's bustling Olgastrasse.
The cake here is made fresh each day and costs between 2.50 and 3.50 euros for a generous slice. There also is a wide variety: raspberry, currant, apple, cheese and on and on.
Anyone who hasn't tried German kuchen shouldn't miss the chance. For palates groomed on American-style cakes, which often contain layers of frosting and excessive amounts of sugar, the German approach will be an epiphany. Take the currant cake — it's sweet and sour, creamy but light, and leaves you satisfied but not feeling so guilty.
At Hüftengold, however, you don't have to limit yourself to sweets. On a recent visit, I bypassed the tortes and cakes and went for breakfast.
I ordered the scrambled eggs with lox and a mustard dill sauce. The plate came with a variety of fresh baked breads. And since Hüftengold is well-known for its coffee — its beans come from a small local roaster — I ordered a rather decadent cup of cappuccino topped with a rich creamy foam and melted chocolate.
If you're not an early riser, not to fear. Breakfast is served until 4 p.m., right about the time for a late afternoon serving of coffee and cake.