Trekking across a cultural divide
by
Allison Batdorff
March 26, 2006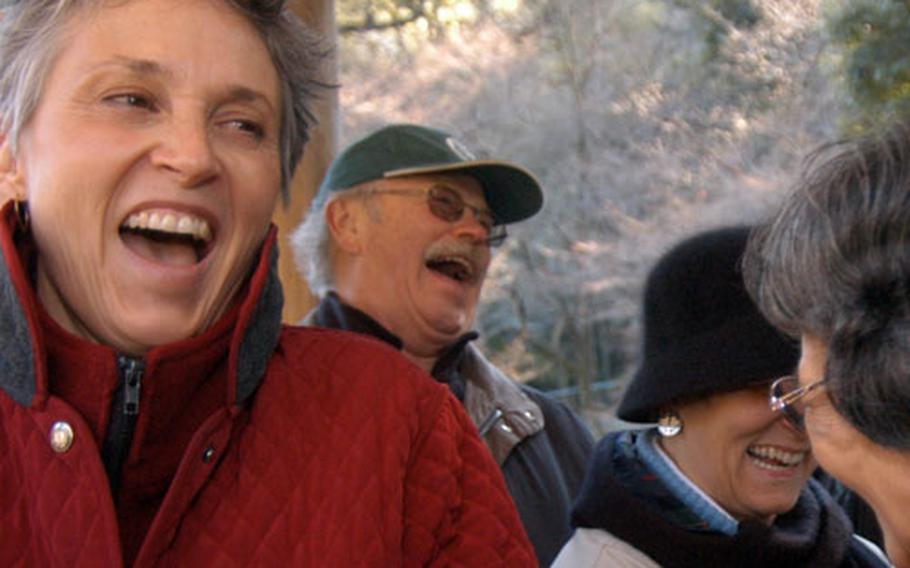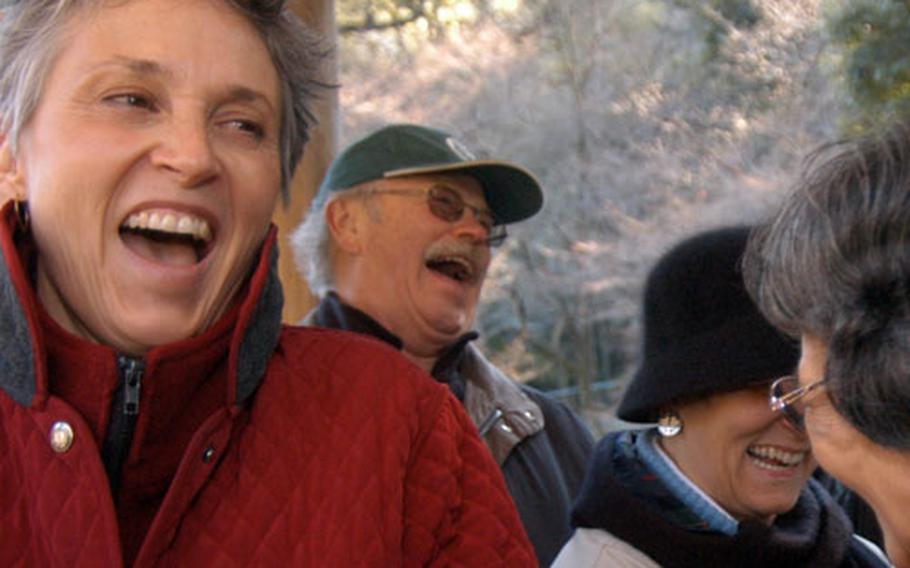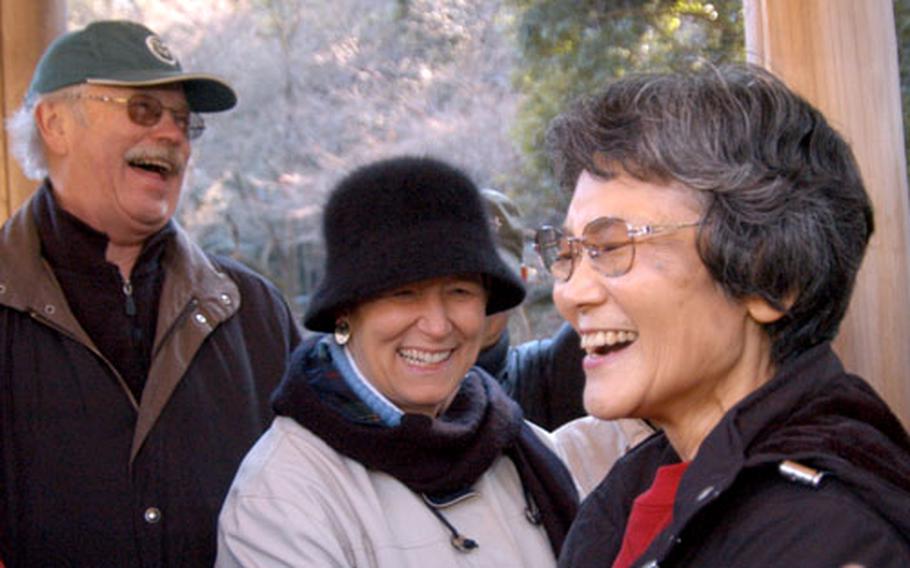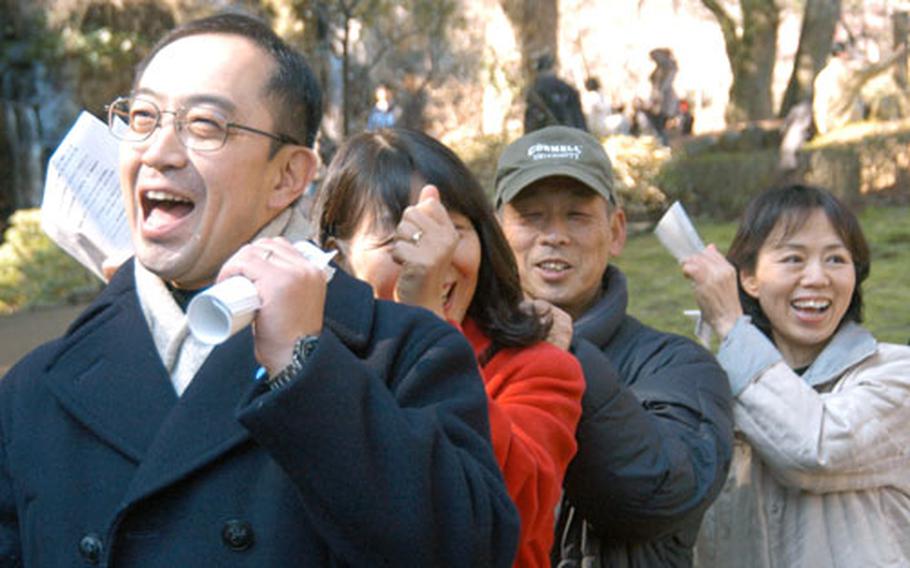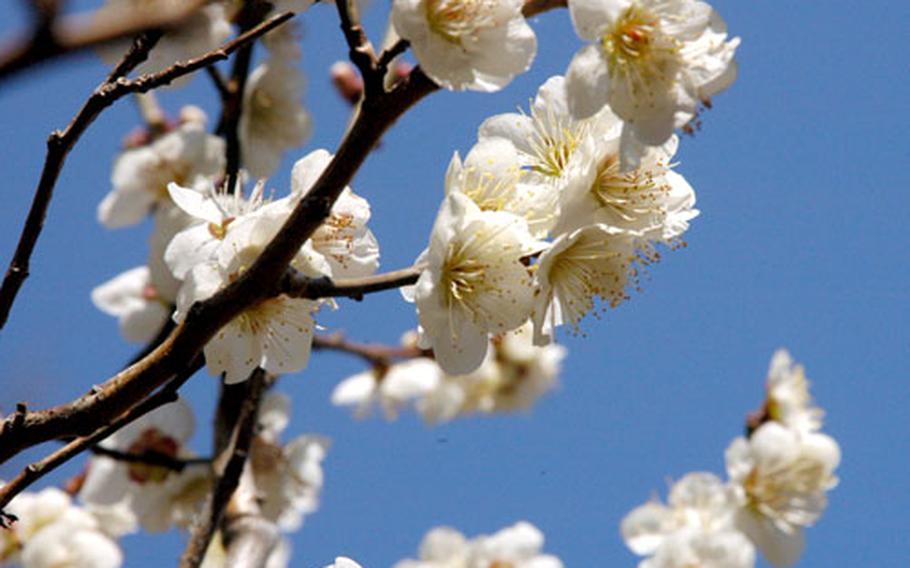 The Americans dawdle, asking tons of questions. The Japanese combine breakfast and lunch and get "blunch."
Everyone can laugh at the little differences because of the big things they have in common: intercultural curiosity and the love of a good time.
These are the Good Time Trekkers, a group combining Americans from Yokosuka Naval Base with local Japanese who want to improve their English.
Their motto: "We Walk For Fun."
"At first I was scared to death," jokes Barbara Boese, a Department of Defense Dependents Schools teacher.
"Me, too," chimes in a smiling Shoichi Nikai. The two founded the group two years ago after Nikai, Boese's tour guide, asked if she knew some Americans who might want to go sightseeing with Japanese folks keen on improving their English skills. The Japanese would research each spot and organize the trip. The Americans could just show up and learn.
"I was like, 'these people want to take us around Japan for free? How can this this be?'" Boese said. "But it's been wonderful."
The group consists of two teams: the Americans on the White Eagles, which is mostly made up of DODDS teachers, and the Japanese on team Cherry Blossoms, whose dozen members volunteer for Yokohama's Chamber of Commerce.
Combined, they are the Good Time Trekkers, now complete with insignia, Web site and flags to keep everyone together in crowded train stations.
Recent treks took the group to Kita Kamakura and Enoshima Island. The White Eagles organized Sunday brunch and bowling on base.
They went to Atami on March 4 to take in the treasures at the Museum of Art and the plum blossoms. Each of the Japanese took turns talking about the museum's treasures, then it was off to the park for lunch under the plum trees. Wine and food were passed around, then — surprise — the Cherry Blossoms provided song, dance and local legends for entertainment. The Americans jumped in, learning some Japanese and a couple of cancan-like dance moves as well.
The group isn't really looking to grow — they're at about 30 people, which is a pretty good number, Boese said.
"At first, the Japanese really wanted to keep the group small to minimize self-consciousness about their English skills," she said.
But within the group, people kid each other like siblings. The Americans call one fellow the "Japanese Jack Benny," and Boese is teased for "bombarding" her guides with questions.
The group makes Japan more vibrant for the Americans in ways they never imagined, Boese said.
"You can read about places and people, but it's a lot more fun having these great people show us around," Boese said.
And the Japanese don't even mind that the Americans are always the last ones on the bus.
"Japanese are shy and don't ask questions," Nikai said, then laughed. "The Americans are always asking. And we like that."