Transforming talents: Annual workshops help DODDS students grow
---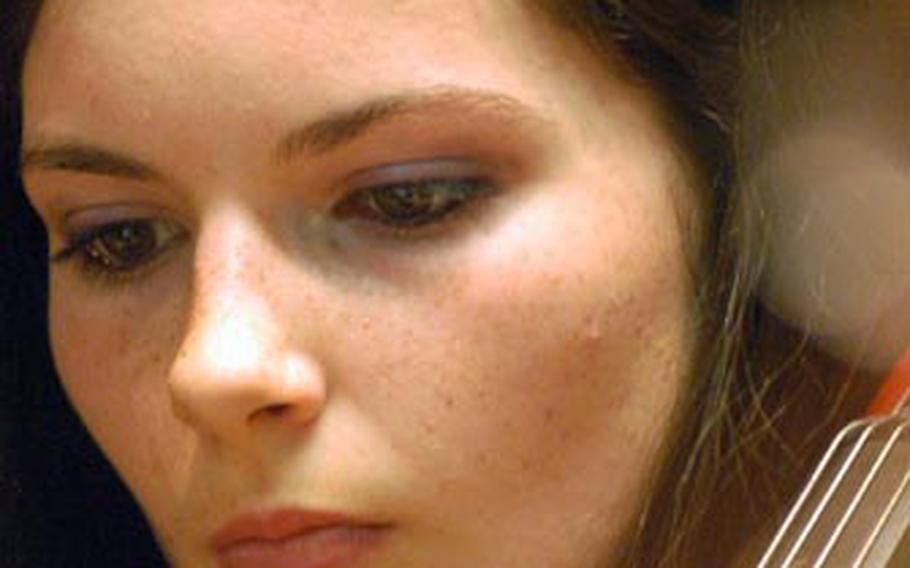 The 155 talented high school students are the best of the best. The most dedicated the Department of Defense Dependents Schools-Europe has to offer.
That's why they were selected for the 26th annual Creative Connections program held this month in a youth hostel in Oberwesel am Rhein, Germany.
At this weeklong event, students spent the equivalent of a semester of class time pursuing a better understanding of their performing or visual art.
This year's Creative Connections theme was "transformations." Students learned that talent itself does not create great art. Rather, it must be transformed into something extraordinary through discipline and hard work.
A variety of workshops were taught by a team of expert instructors. Students with a passion for the performing arts danced, played strings, acted, composed and sang Broadway songs. Students with interest in the visual arts explored sculpture, contemporary printmaking, portraiture, oil pastels, spherical thinking and video production.
Zach Maharaj, a 17-year-old senior at Lakenheath High School in England, commented, "Being surrounded every day by other teenagers with so much talent is powerful and inspiring."
"This is a great way to express my artistic side to more than just my community," said Catherine Peters, a junior at Incirlik High School in Turkey.
Mike Cleeming, a senior at AFNORTH High School, Netherlands, said, "Just watching others, I'm learning new techniques and styles of acting."
My experience during the week was one of constant wonderment.
I wondered how our drama class could perfect several scenes in just a few days. I wondered how the Broadway group could put on such a fantastic show in so short a time. I wondered how the visual arts students could produce such fabulous artwork so quickly.
Creative Connections was much more than just getting a bunch of teenagers out of school for a week. The experience brought strangers together, and through working and learning together, we became friends.
It was more than education. It was life-changing.
Nicholas DiRisio is a senior at Kaiserslautern High School, Germany, and a participant in the Creative Connections drama workshop.
---
---
---
---