Tokyo's Good Wood Terrace keeps things spicy with Caribbean food and reggae music
by
yo's Good Wood Terrace keeps things spicy with Caribbean food and reggae music.
March 9, 2017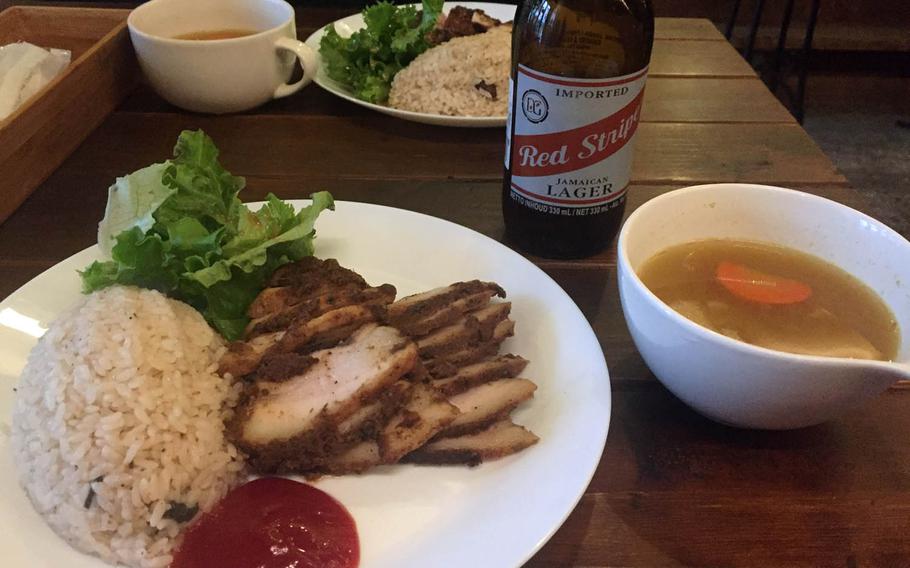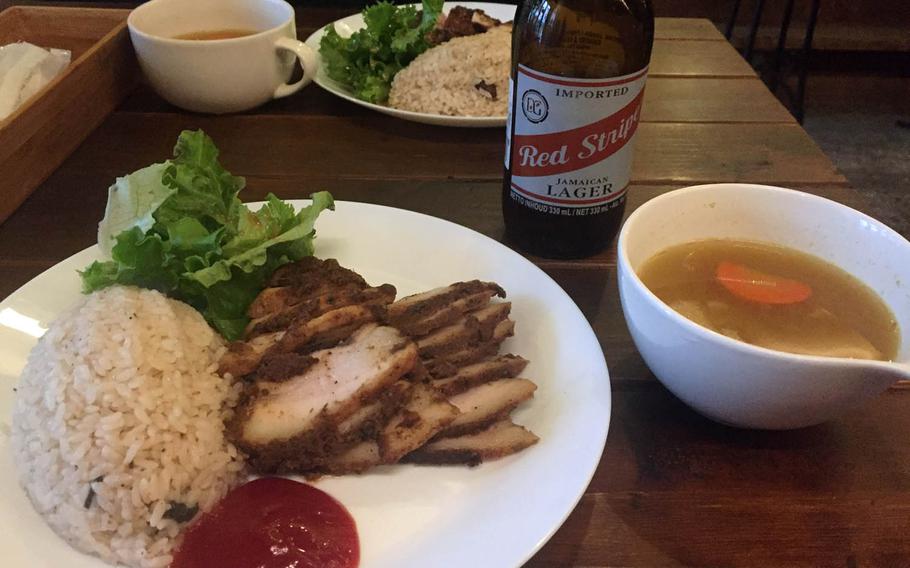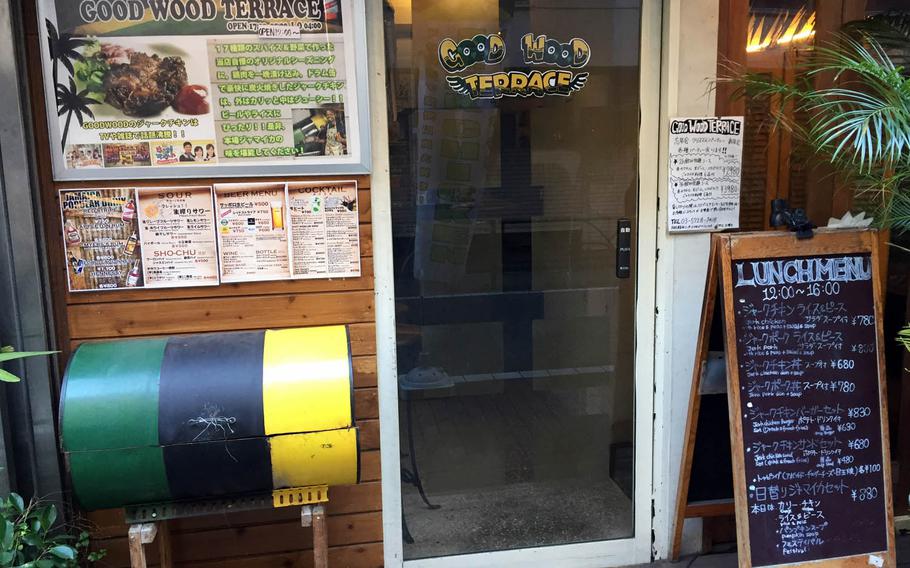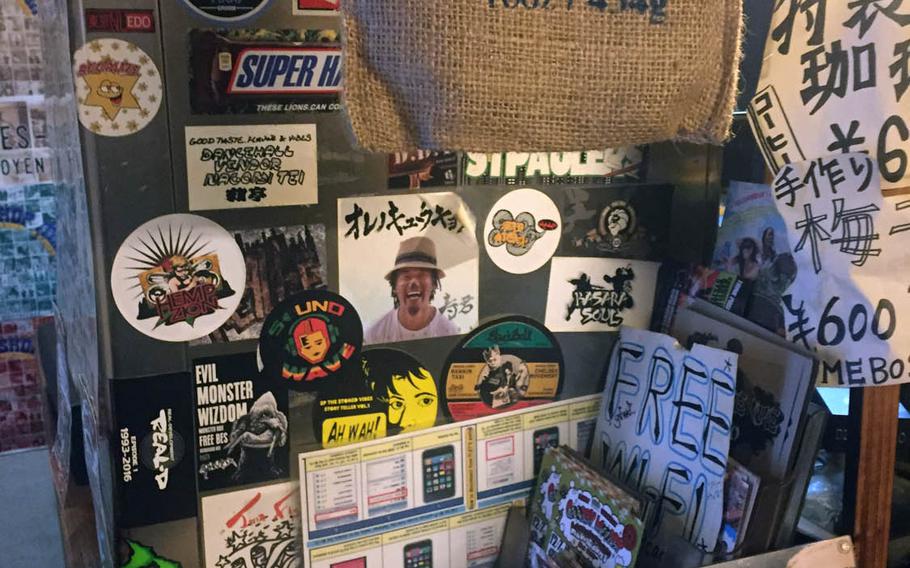 Deep in the warrens of Tokyo's crowded Shibuya district, a small cafe is serving up inexpensive spicy Caribbean fare in a chill, reggae-infused environment.
Good Wood Terrace is a bit off the beaten path. You'll find it down one of Shibuya's many side streets, near a few adult-entertainment stores. Despite its seedy location, it's a pleasant, clean cafe with a menu that's hard to find elsewhere in Japan.
Visitors are greeted with bass-heavy reggae music reverberating throughout the warm cafe. The Jamaican flag decorates the restaurant's grills, and various posters and flyers showcase Bob Marley album covers and upcoming live music events.
The chill atmosphere offers a sharp contrast to the surrounding area, which is populated by throngs of on-the-go salarymen in black suits.
The centerpiece of the lunch menu is jerk chicken and pork served with several side-dish options such as rice, peas and french fries.
Jerk is a style of Jamaican cooking that involves dry-rubbing or marinating meat in a hot, spicy mixture composed primarily of allspice and Scotch Bonnet peppers. It's considered one of the national dishes of Jamaica.
I ordered a plate of Jamaican pork (880 yen, or about $7) and found it to be quite tender and delicious. My major knock against it is that it really wasn't that spicy — I expected a bit more of a kick. Then again, spicy ethnic fare tends to be somewhat weak in Japan in general as Japanese food seems to not involve a lot of heavy spices.
Overall it was a pretty good dish and it paired very well with a cold bottle of Jamaican Red Stripe beer (750 yen).
The music and atmosphere made up for the points lost on the lack of spiciness.
Good Wood also offers ackee — a fruit common in Jamaica — and salt fish (980 yen), another super-popular Jamaican dish.
Other offerings include brown stew chicken, oxtail stew and curry goat. You can also try a Jamaican take on pizza or burgers by ordering a jerk pizza or jerk burger set.
Lunch at Good Wood is great, but those looking for a fun night out should check out the cafe website, which lists live music events each month.
Good Wood Terrace Location: 150-0043 Tokyo-to, Shibuya-ku, Dōgenzaka, 2 Chome−19−3. A 7-minute walk from Shibuya Station or Shinsen Station.
Hours: Open daily from noon to 4 p.m. for lunch and 5 p.m. to 2 a.m. for dinner. Closed on the first Sunday of every month.
Prices: Lunch sets cost between 680 yen and 880 yen (about $6 to $8). Dinner sets cost between 1,280 yen and 1,680 yen. Most drinks are between 600 yen to 800 yen.
Dress: Casual
Information: 03-5728-7418; www.goodwoodterrace.net; English menu available