'Time Crisis: Razing Storm': Shootout for PS Move
by
Brian Bowers
November 27, 2010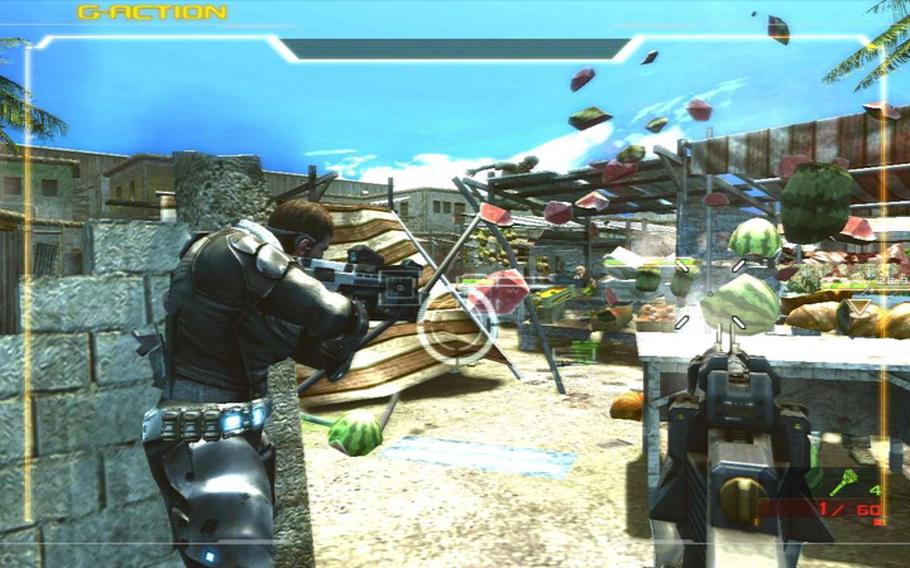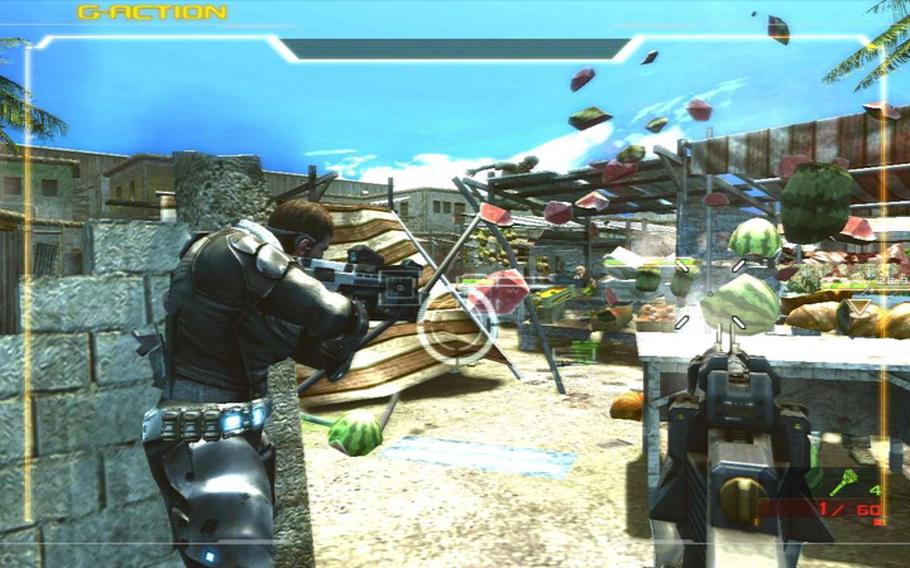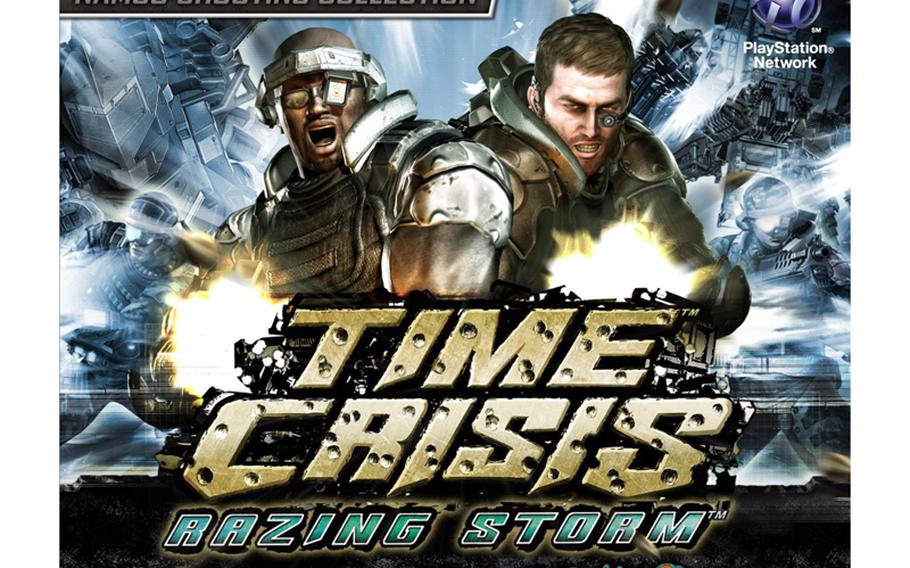 Shooters and the PlayStation Move seem like a perfect match.
The Wii has already proven that motion-sensitive controllers can help create an immersive experience in a digital firefight. Imagine that combined with the processing power and high-def graphics available in the PS3, and you know it's going to be great — eventually.
One of the first shooters to take advantage of the Move's motion-sensing technology is the T-rated "Time Crisis: Razing Storm" from Namco. Unfortunately, it's a game that does more to foreshadow the system's potential than to realize it.
The campaign mode of "Razing Storm" represents a step forward for the "Time Crisis" franchise. The series is probably best known as an arcade game that allows you and a friend to blast oncoming foes with a light gun while being carried through the action on a rail. In "Razing Storm," there's no rail. You can roam through streets, corridors and sewers at your own speed. It definitely adds depth to the game play.
Movement is handled through either a regular PS3 controller or the Move navigation controller, which is a lot like the Nintendo Wii's nunchuck. The navigation controller, which costs an additional $30, works quite nicely. The standard PS3 controller doesn't. Since it's designed for two-handed play, the joysticks are off-center when held in one hand, which results in your movement skewing to one side or the other.
Aiming and directional control is handled through the Move motion controller — the wand with the glowing ball on the end. You can aim at anything on screen by simply pointing at it with the controller. Looking around or changing the direction you're facing requires moving the crosshairs to the edge of the screen. The view will then pan, lower or elevate as long as you keep the crosshairs on the edge of the screen. It takes quite a while to get used to these controls, and even then they can be slow and a bit jerky.
Despite mechanics that make it much more like a traditional shooter, the campaign still has a "Time Crisis" feel: cheesy dialogue, idiotic enemies and outlandish cut scenes. But no one plays "Time Crisis" for a deep plot and satisfying character development. They play it for nonstop action, and "Razing Storm" delivers.
You play as Delta 1, an American operative trying to stop a crazed maniac's effort to take over a Latin American country. Along the way, you'll battle hundreds of enemies, ranging from standard foot soldiers to mechanized behemoths.
You'll have a decent selection of weapons, ranging from shotguns to futuristic rocket launchers. My favorite is the semi-automatic spear gun, which can pin a foe to any surface — including spinning windmills and fans.
In addition to the campaign mode, "Razing Storm" offers an arcade mode, which puts you back on a rail and boosts the pace to "absolute frenzy." It also includes a return of "Time Crisis 4" — where you try stop terrorists with nuclear ambitions — and "Deadstorm Pirates" — where you sail into battle with undead pirates. Each of these games is very fun, especially when played with a partner.
But, in the end, the fun delivered by "Razing Storm" is pretty shallow — nothing beyond what's been available on the Wii for a few years. And the control system in the campaign mode is actually less efficient than that of some shooters on the Wii.
It just proves that it takes more than cheesy dialogue and nonstop action to make a winning shooter.
Platform: PlayStation 3
Online: www.time-crisis.com
---
---
---
---