Tiffs provides satisfying South Asian food with a backstory in Vicenza
by
Nancy Montgomery
October 25, 2018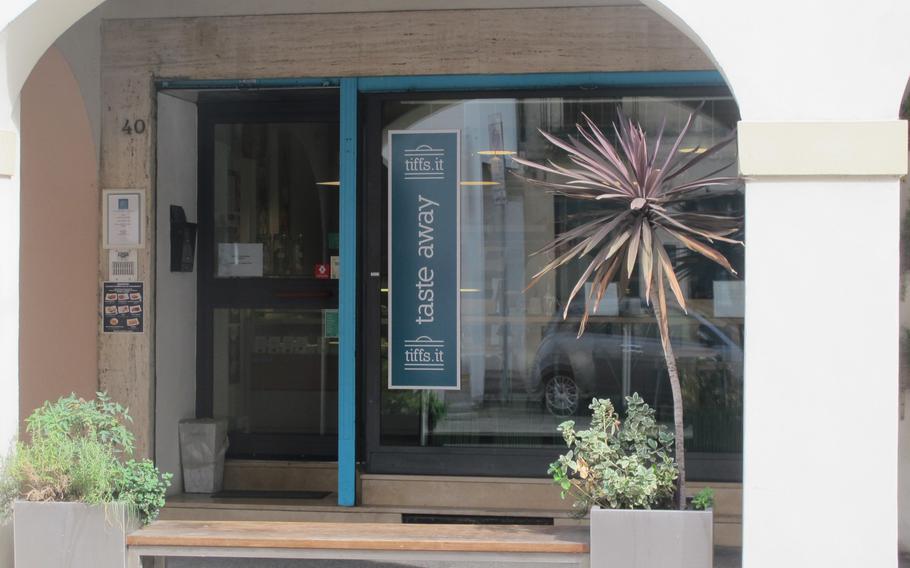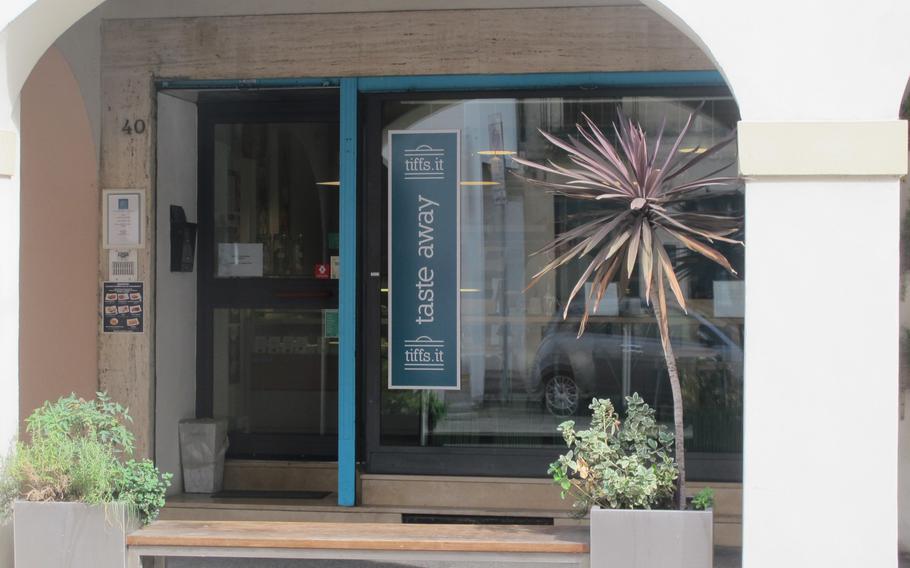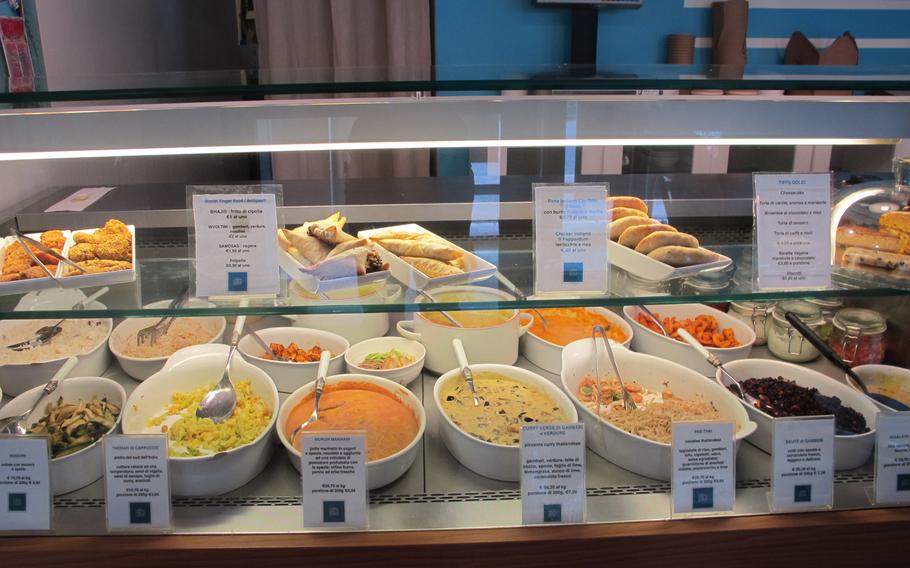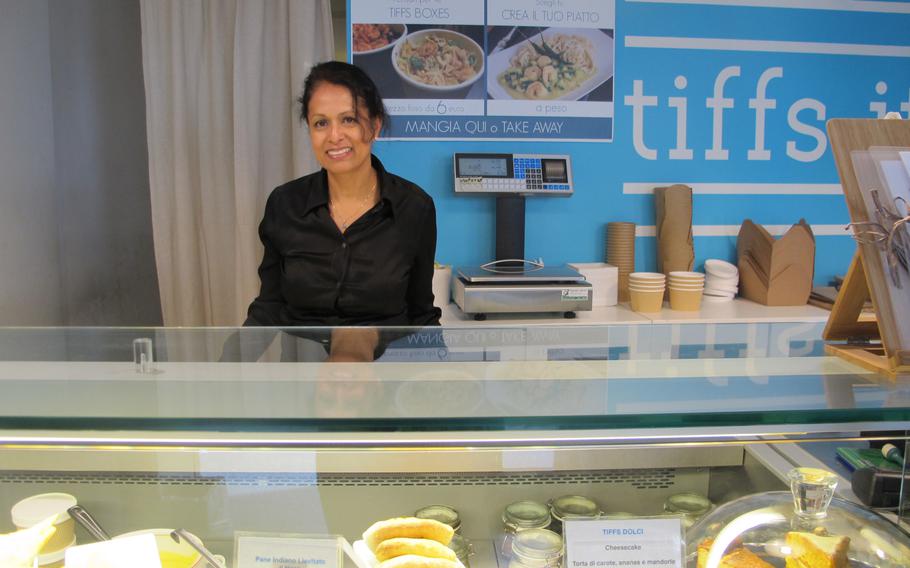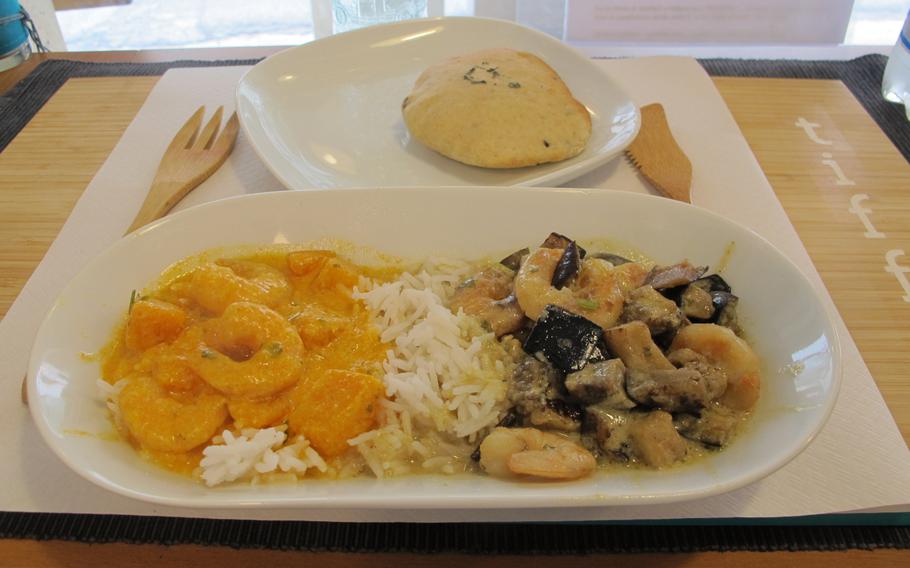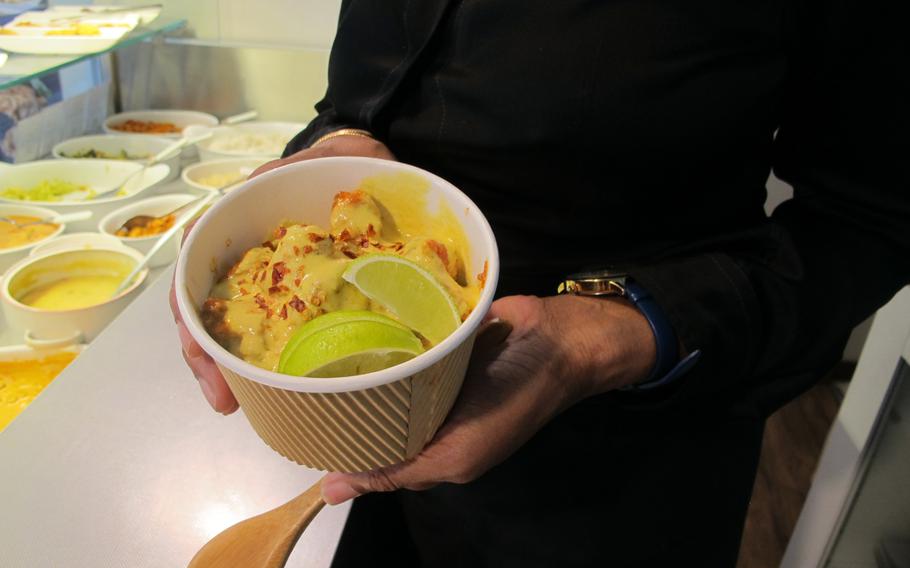 At Tiffs, you might get the noodle soup with the secret recipe from the restaurateur's father's onetime Burmese fiancee's uncle.
You could settle in for an evening with Netflix, a samosa or two, a little dhal, a bit of butter chicken or a variety of crunchy vegetarian "meatballs."
Or you could just get the pad thai noodles.
If you like quality south Asian food with a backstory and available takeout, Tiffs delivers in every way.
I stopped in for lunch recently and sat at the counter in one of only six chairs in the bright, tiny storefront a 15-minute stroll from downtown Vicenza. I chose two curries — a red one with shrimp and pumpkin, and a green Thai one with shrimp, eggplant, lemongrass and cilantro, over a bed of rice. I also got a little round naan and a bottle of water that proved a necessity.
The eggplant curry was good and hot. The shrimp and pumpkin curry, with its marriage of sweet and spicy, was as delectable as Tiffs' chef-owner, Mahjabeen Ameen, had promised.
The Bangladesh-born, London-reared former accountant said that she uses only fresh, whole spices that she and her crew toast and grind themselves. They also use organic ingredients, go light on fats and oils and use cooking methods that seal in flavors — a burst of very high heat, for example.
Tiffs is named for the box lunches on offer, called tiffins in India during the Raj, according to Tiffs' website, "to mean a packed lunch or a light afternoon meal or snack."
They cost 6-7 euros ($7-$8) and feature noodles, soup, lentils or prawns.
Other orders are priced by weight. The Thai curry, for example, was about 7.26 euros for 200 grams, which is about 7 ounces.
There are a variety of teas available as well as India pale ale, other beers, soda, fruit drinks and golden milk, which Tiffs makes with almond milk.
I was full after my lunch but wanted to try more items. I got more curry; two samosas; some dhal (curried lentils); and the Burmese soup, called Khao-suey and redolent of chicken curry, coconut broth and fresh lime, to go.
I figured I'd eat them over the next couple of days. I already had the samosas — crunchy, delicious pastries filled with carrots, peas and cauliflower — for dinner.
montgomery.nancy@stripes.com Twitter:@montgomerynance
Address: Contra Porta Santa Croce 40, 36100 VicenzaPhone: (+39) 0444 1325487Hours: 11:30 a.m. to 2 p.m. and 5:30 p.m. to 9:30 p.m., Tuesday through Saturday. From 5:30 p.m. to 9:30 p.m. Sunday and Monday.Website:tiffs.it/it