The patties are thick and juicy at Stuttgart's Beef Burger Brothers
by
John Vandiver
March 15, 2017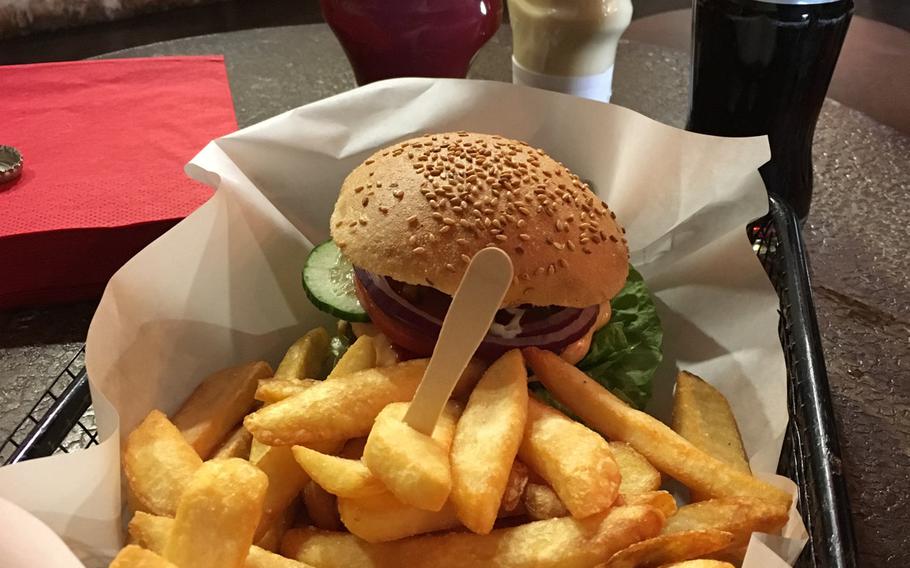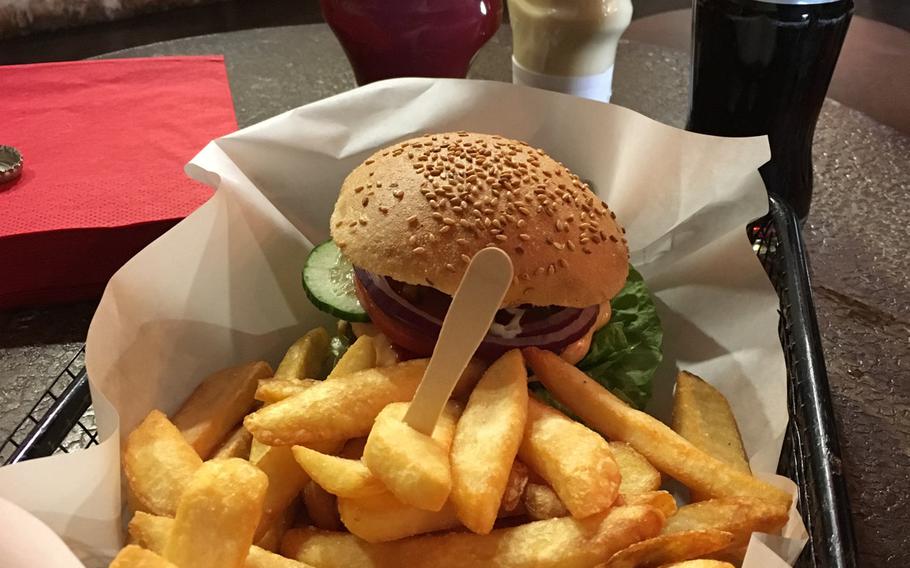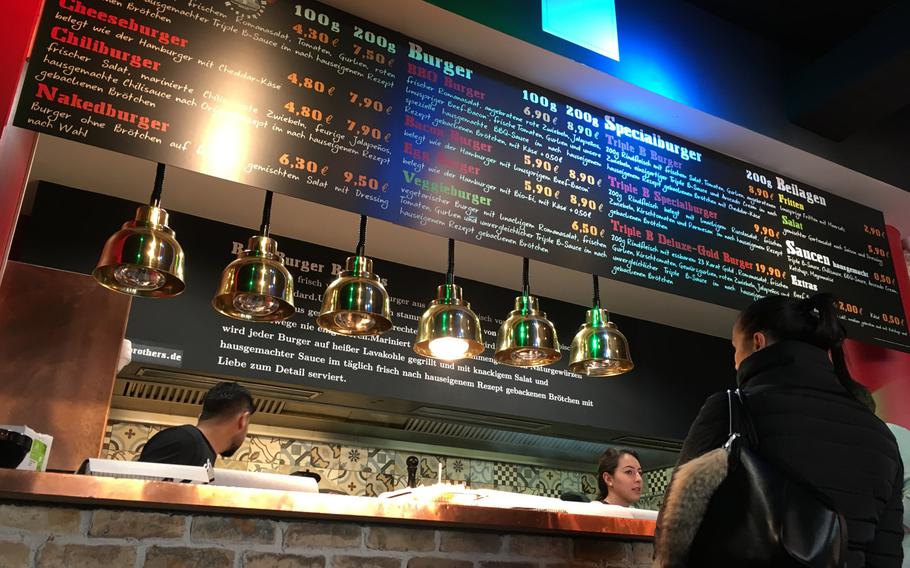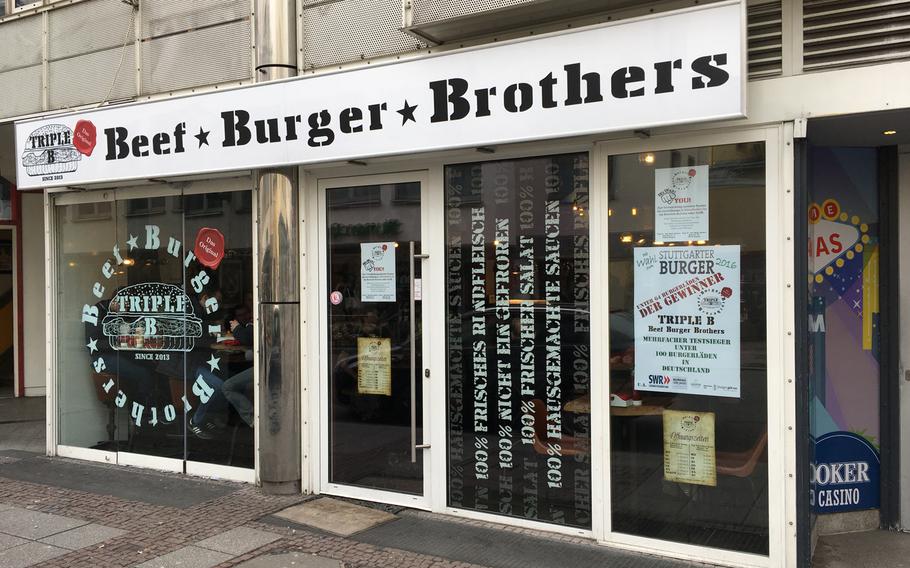 What makes a good burger?
I say something a cut above Burger King, but that doesn't overreach.
Is there anything more tedious than a fancy-pants chef trying to transform the humble hamburger into haute cuisine? It's not uncommon these days to see self-indulgent offerings like burgers topped with colon-cleansing alfalfa and avocado or ones dressed with pomegranate ketchup and crushed pistachios.
Such eateries should be shut down. Luckily, there are plenty that do it right, and in Stuttgart, Beef Burger Brothers is one of them.
The meat patties are thick and juicy. There are a handful of different offerings, humble in nature. Barbecue. Bacon. A basic cheeseburger. I like the chili burger, which is topped with a pile of jalapenos, onions and a spicy sauce. The bun, something bread-loving Germans tend to do well, elevates this burger beyond the run of the mill.
On a recent outing, I dropped by the Triple B for an early lunch, trying to beat the crowd. The burger joint, situated on the bustling Marienstrasse, often packs customers as the doors open at 11:00 a.m.
There can be lines. There is jostling for seats. There is high risk of having to share a table with a stranger, an uncomfortably snug prospect for this American who can't quite grasp why Germans — obsessive about their privacy — don't mind plopping down next to complete strangers for a meal.
Luckily, I know this joint. There is a discreet corner love seat, designed for two snugglers. Eagle eyed, I make a beeline, do my best manspread to keep the strangers away, and indulge.
Beef Burger Brothers Location: 28 Marienstrasse, Stutttgart
Hours: 11 a.m- 9 p.m. Monday-Thursday; 11 a.m.- 10 p.m.
Friday-Saturday.
Dress: Casual
Prices: Burgers range between 6 and 10 euros, depending on size and variety.
Information: Website: www.beef-burger-brothers.de