The early bird gets the sushi at Tokyo's fabulous fish market
by
Christopher B. Stoltz
March 18, 2007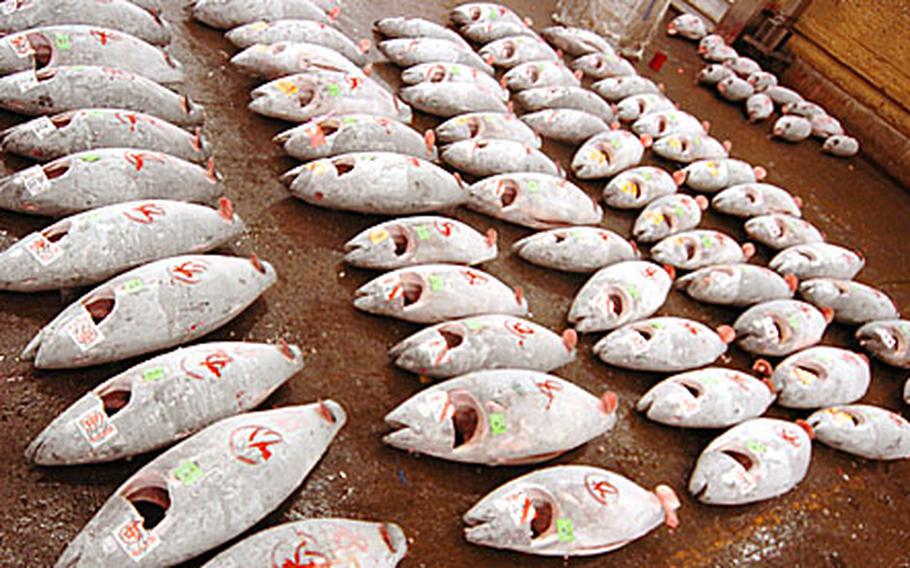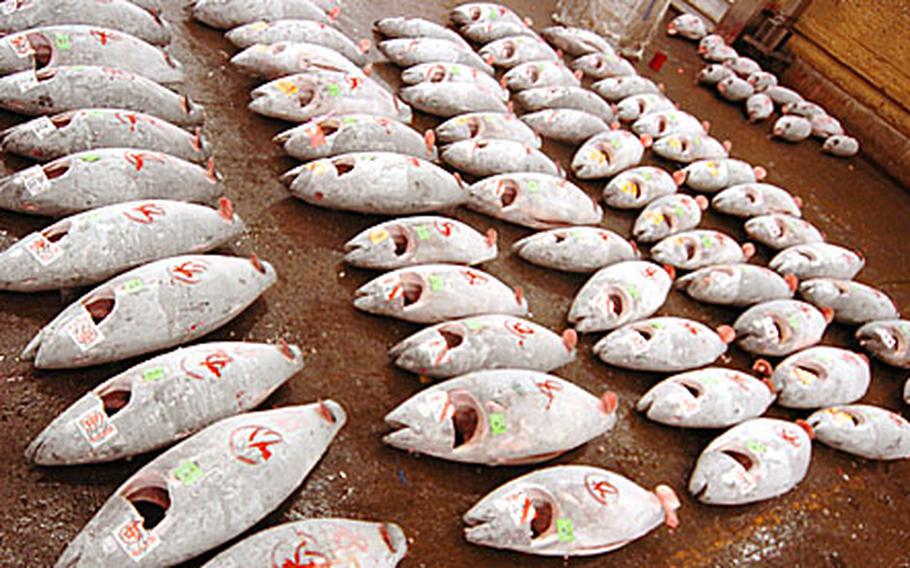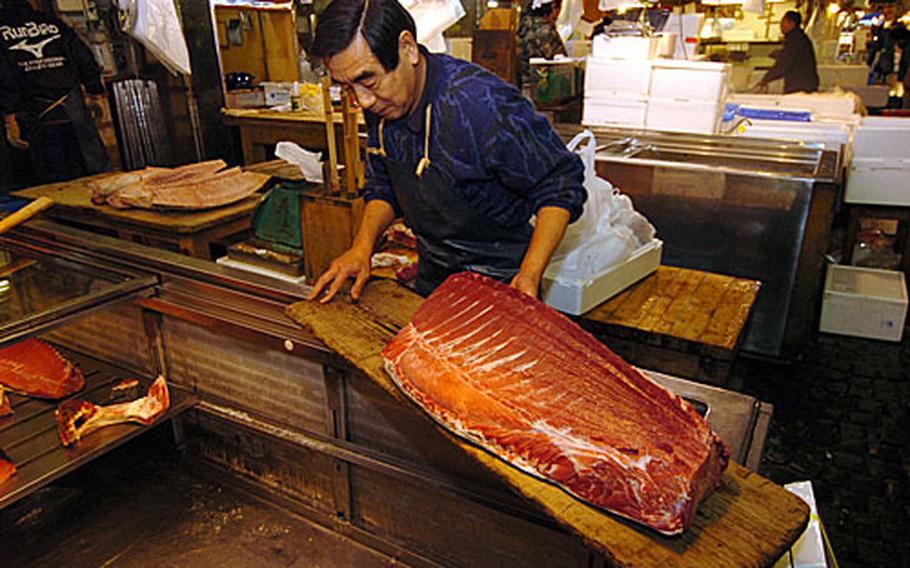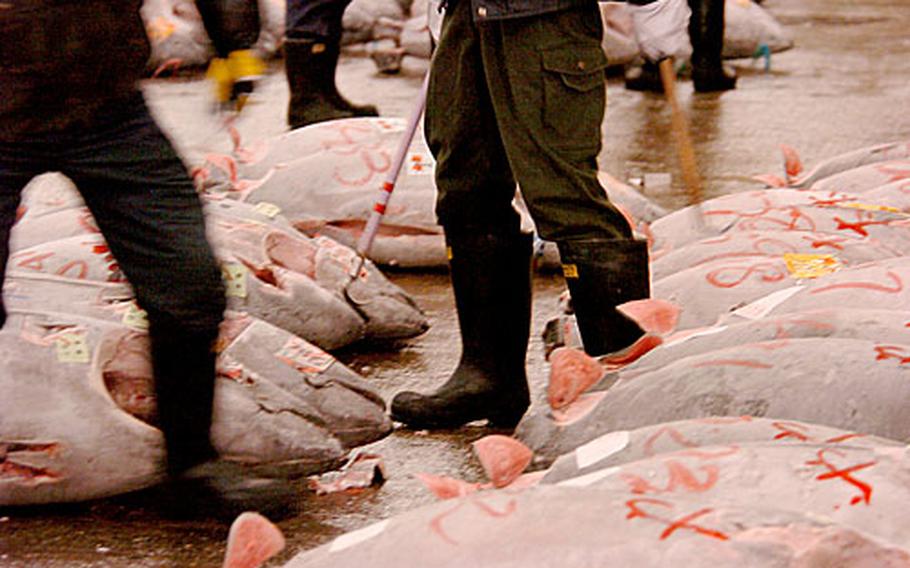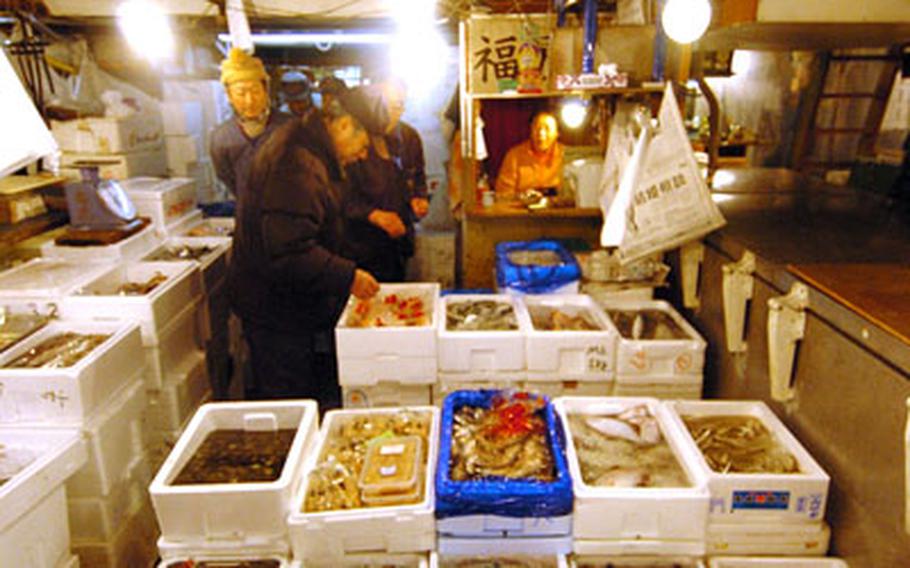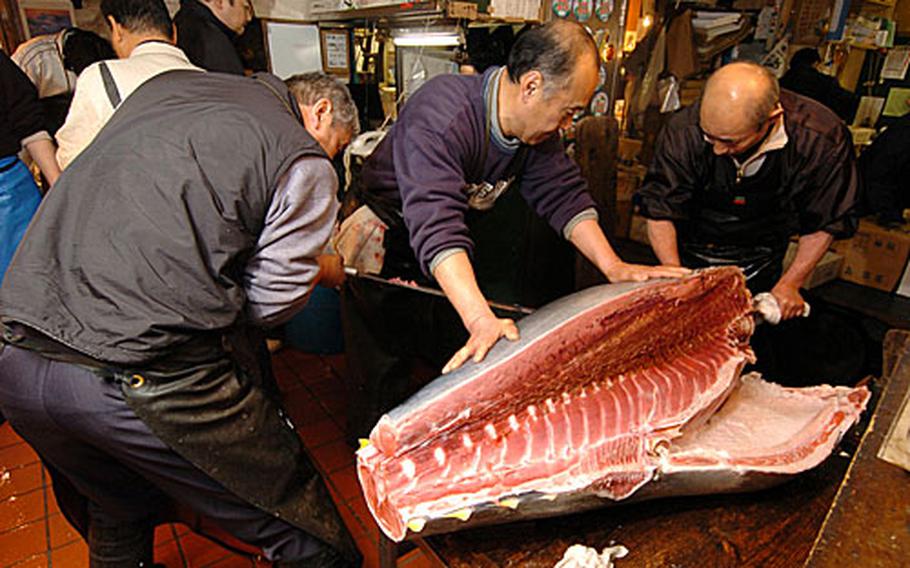 Waking up before the sun is never fun for me. And as a photographer, I have learned that it's easier to take pictures when there's light than when there's darkness. So for me to get up so early, it better be for a good reason.
I recently found one: The fish market at Tsukiji, in the heart of Tokyo. I happen to be a sushi fanatic, so the chance to see where fish is shipped in and chopped up was just too good to pass up.
On a chilly morning, some friends and I grabbed a cab from our hotel in Roppongi and headed for the fish market.
First we found the warehouse where the each day's catch is auctioned. The scene reminded me of the tobacco auctions that take place in my hometown in North Carolina. The Japanese auctioneers have the same machine-gun delivery used in American auctions. But even if they had slowed down, I wouldn't have understood what they were saying, considering my linguistic skills are good for "thank you," "please," and "beer, please?" But it was fun taking it all in.
The fish for sale had been flash frozen — a process that helps keep the flavor and freshness intact — and looked like torpedo- shaped rocks.
The workers used large hooks to pull giant, frozen tuna from one end of the warehouse to the other.
After enjoying the auction, we walked down narrow alleys packed with vendor after vendor selling all shapes and sizes of sea creatures.
The market was cramped, and heavily trafficked. Carts buzzed by with live fish splashing about in buckets. Vendors with swollen hands chopped up fish and packaged the cuts for customers.
In all, the market handles more than 400 different types of seafood, with more than 700,000 tons pushed through every year.
After getting our fill of the market, we decided to fill our bellies, so we chose one of many restaurants just outside the market to indulge in a breakfast of the freshest sushi I have ever had.
If you're a seafood lover or just interested in checking out creatures of the sea, the Tsukiji market, busiest from 8 to 10 a.m., is the place to be.
---
---
---