The crusts are crisp at Milano Ristorante & Pizzeria in Gruenstadt
---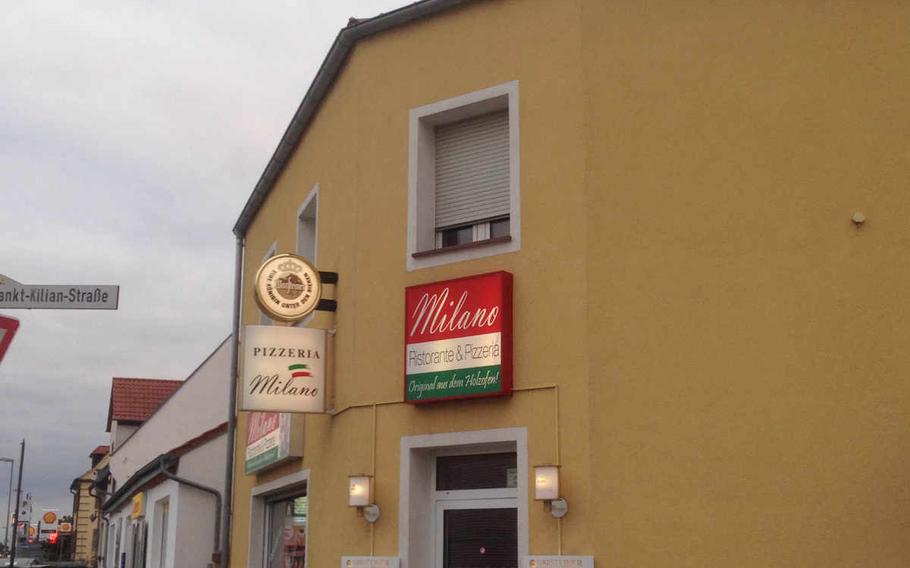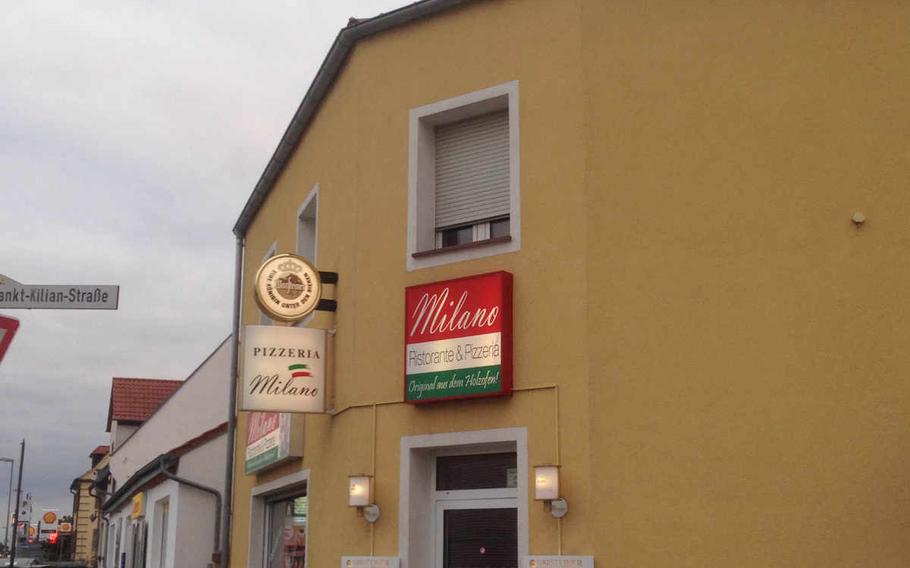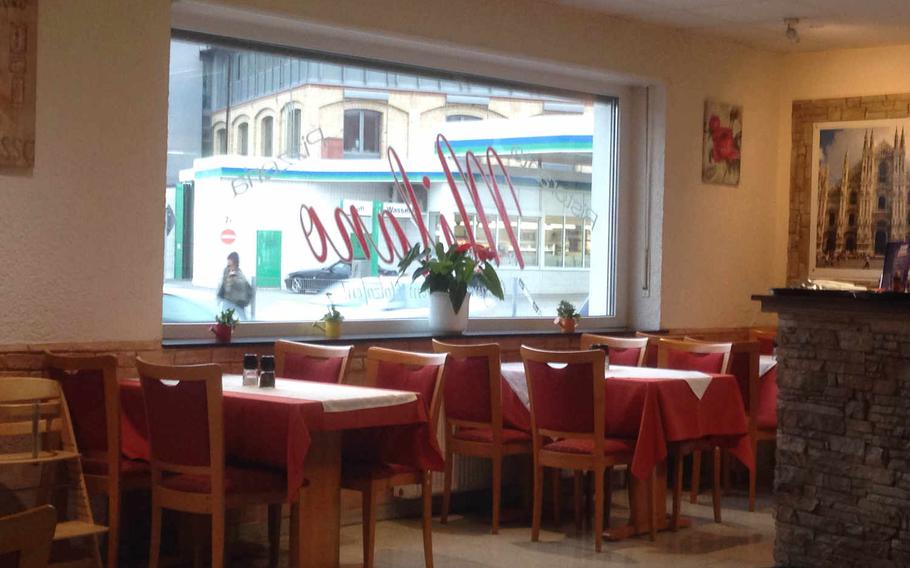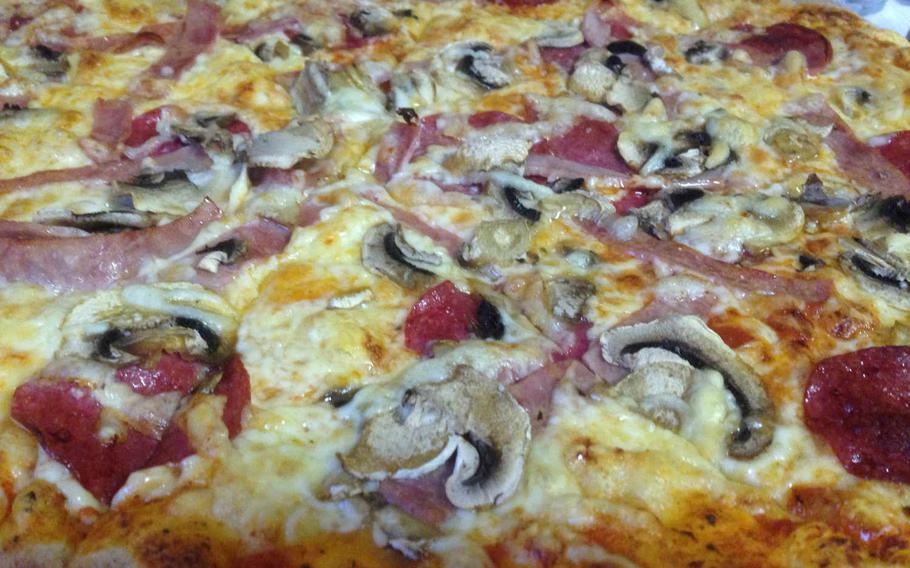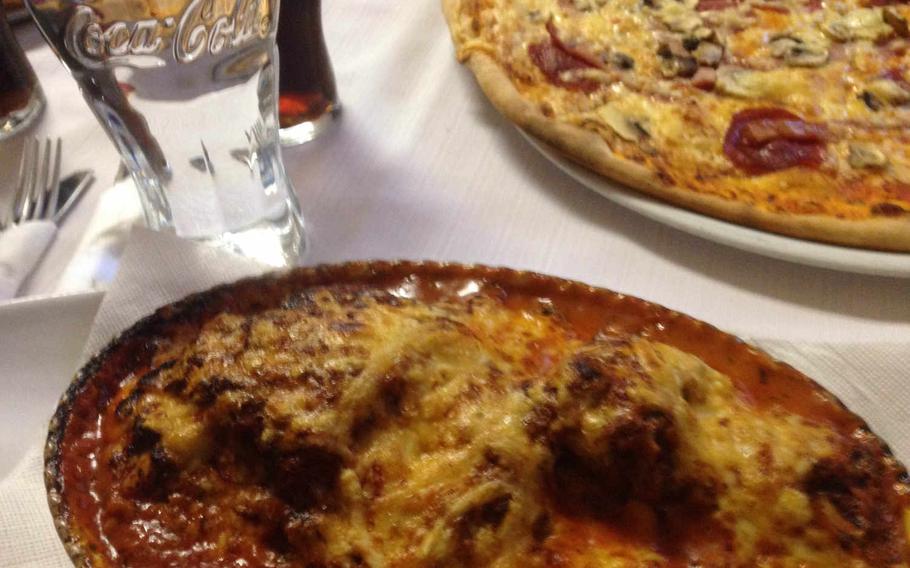 I'd never been to Gruenstadt proper before, but I already liked it quite a bit.
First, the Gruenstadt exit on the A6 is an extremely convenient stopover on trips to Heidelberg, Bavaria and other points east of the Kaiserslautern Military Community. Both a Burger King and a McDonald's beckon from just off the highway, offering reliable breakfasts to start a road trip or a late-night dinner to finish one off.
Second, it's home of the facility where AAFES produces Wonder Bread, Krispy Kreme and a number of other familiar brand-name foods for Americans stationed overseas. I appreciated this immensely.
Surely, we figured, a small town that offered this much gastronomical goodness on its mere outskirts harbored other delights deeper within. So my family and I decided to bypass the fast-food signs on the autobahn-adjacent traffic circle, continue past the deceptively bland AAFES bakery compound and proceed into the city proper.
There, on an unremarkable downtown corner, we found Milano Ristorante & Pizzeria and proved our theory correct.
Milano is a common name for a pizzeria. There's one named for the Italian city just minutes from our home in Kaiserslautern. And in many ways, the Gruenstadt Milano is a common pizzeria in a rather common neighborhood. But the restaurant does offer some notable charms.
A warm glow radiates from inside and spreads out across the expansive front window. Staff bustle behind the counter, adroitly sliding pizzas and pastas in and out of the wood oven and stacking boxes for the busy delivery driver. A friendly server manages to see to a dining room full of tables and a steady stream of phone calls and carry-outs without breaking a sweat.
The pizza arrived overlapping the edges of an enormous plate and loaded with flavorful salami, ham and mushrooms. It's a pet peeve that some pizzerias allow the weight of ingredients to overwhelm an inferior crust, rendering the entire pizza a bit droopy and soggy. Milano happily avoided this problem with a firm, crispy crust that easily handled the generous toppings it supported.
A brief venture into Gruenstadt proved that the easily overlooked town is more than a rest stop and a distribution center. It's worth further exploration, and Milano is a great place to start.
broome.gregory@stripes.com Twitter: @broomestripes
---
---
---
---