The Architect finds its way in Cambridge, England
by
Adam L. Mathis
July 28, 2015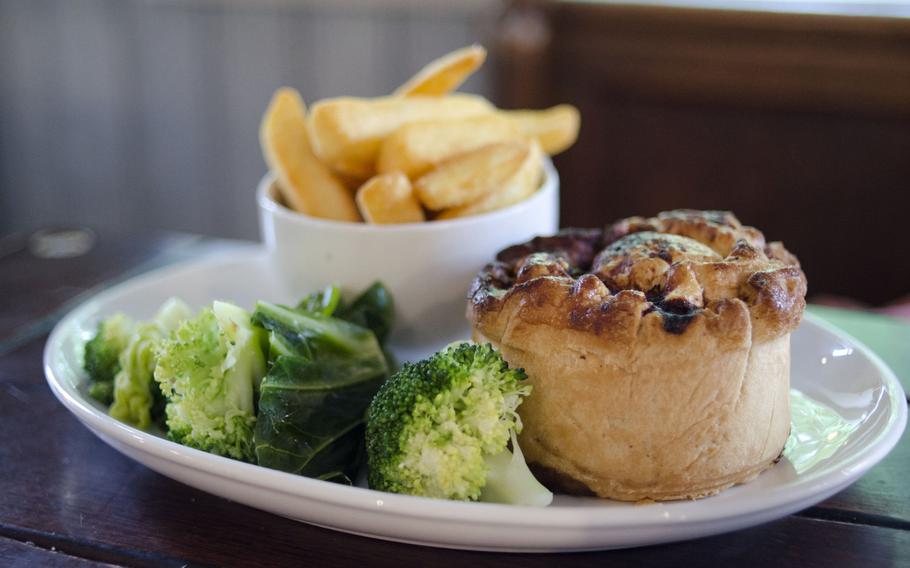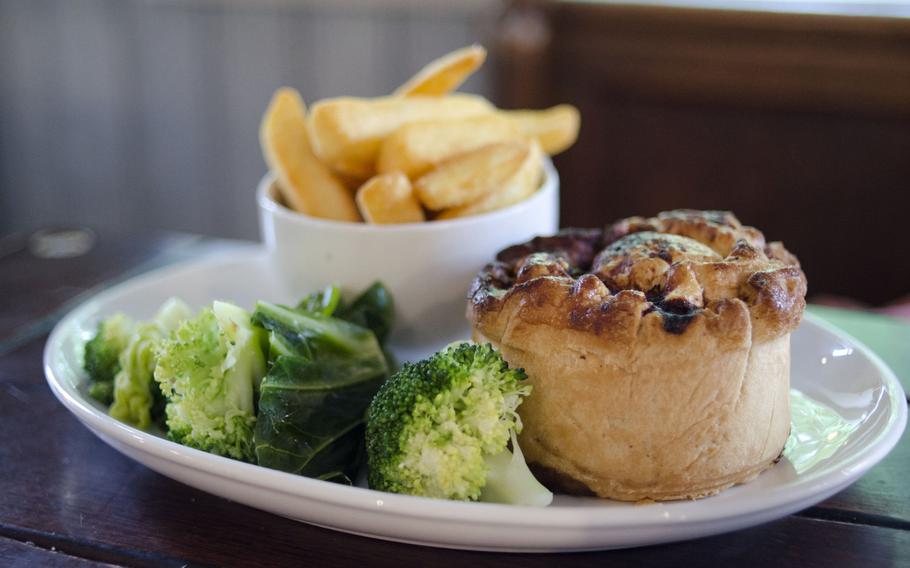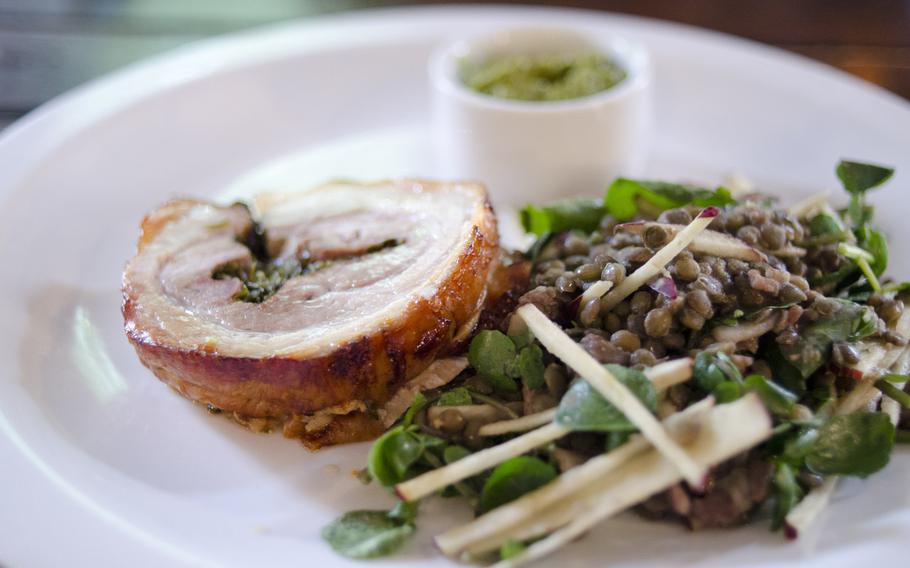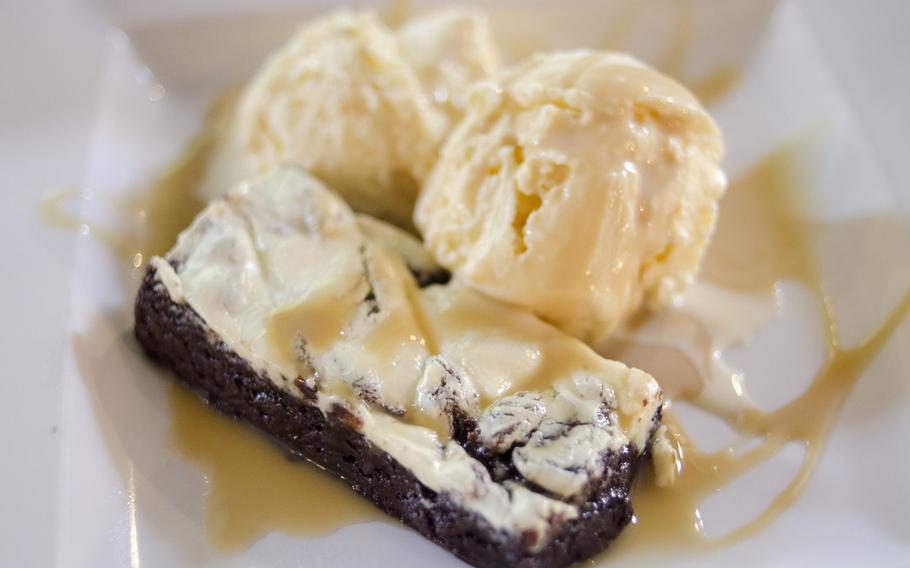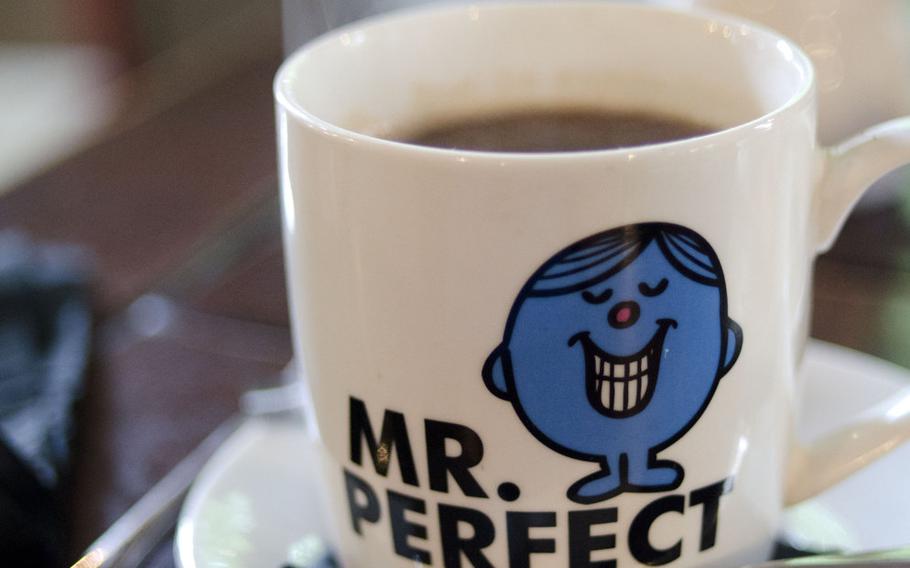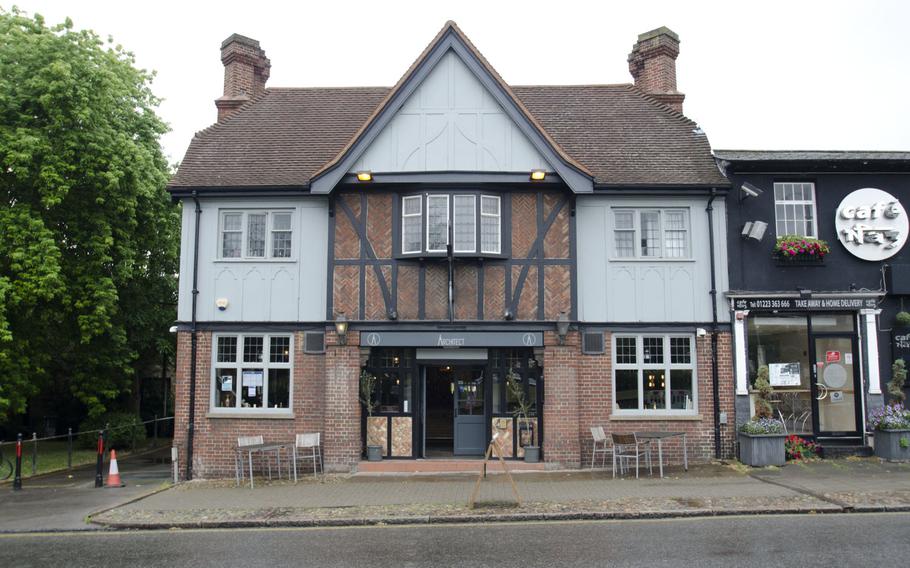 One of Cambridge's newest restaurants seems to have spent the past nine months learning from its mistakes.
Since it opened in November, The Architect on Castle Street has faced harsh critiques of its food. One reviewer described sending back orders of "burnt" pork belly only to be given "absolutely tasteless" chicken and chips in its place. A reviewer who claimed to have visited the restaurant several times also decried the chicken and said the establishment "consistently let me and my friends down." Of the 24 reviews on TripAdvisor and Google, 10 were three stars or lower.
The Architect's staff solved many of these problems by the time my wife and I visited in mid-July. At Monday lunch, the restaurant was nearly deserted, so we could easily peruse the quirky décor. Patrons are warned against entering the kitchen with a "Danger! Pirates with knives and fire" sign. One table is made out of a repurposed door and many of the chairs were institutional-looking red metal that contrasted with the wooden tables.
My wife ordered The Architect's pie, a thick pastry encasing tender slow-braised beef. A pub classic, it is typical of what you would get from an upscale pub and did not disappoint. The accompanying fries, however, were above average: thick cut and perfectly battered for crispness.
Drinks are one of the house specialties as The Architect is one of the few places in Cambridge with its own brewery, though it has a selection of other beers on tap as well. I tried the house 5 Hop, a typical English ale with the characteristic bite of a bitter that I would order again, but not go out of my way for.
I went with the infamous pork belly and found it to be proof that the restaurant has improved. The meat was tender with a bit of spice. The accompanying side eschewed the traditional greens for a salad of watercress heavily laden with lentils and mixed with apple strips and pieces of bacon. The apples mixed well with the savory lentils and turned the traditional side-salad into a delight for carnivores.
The Architect, however, still has a bit of learning to do. A frequent complaint among the reviews was small portion sizes. My wife's meal was generously portioned, with some of it ending up on my plate. I easily had room for it because the pork belly was the size of a large hockey puck, especially disappointing given the 14.5-pound (about $22.50) price tag.
Hopefully, this is the last vestige of The Architect's climb up the learning curve.
Twitter: @AMathisStripes