Stuben Ohtama near Yokota specializes in bacon, sausage and ham made in its own factory
by
Hana Kusumoto
June 29, 2017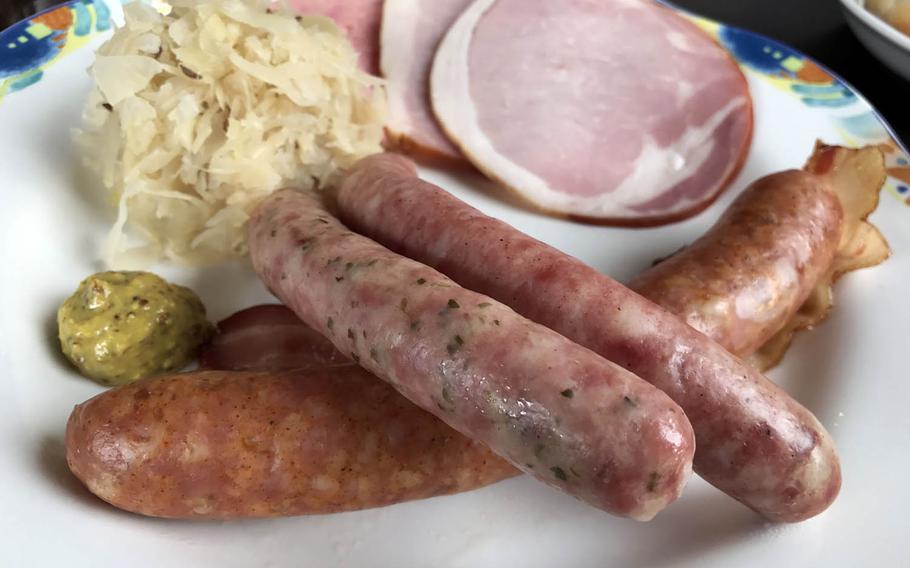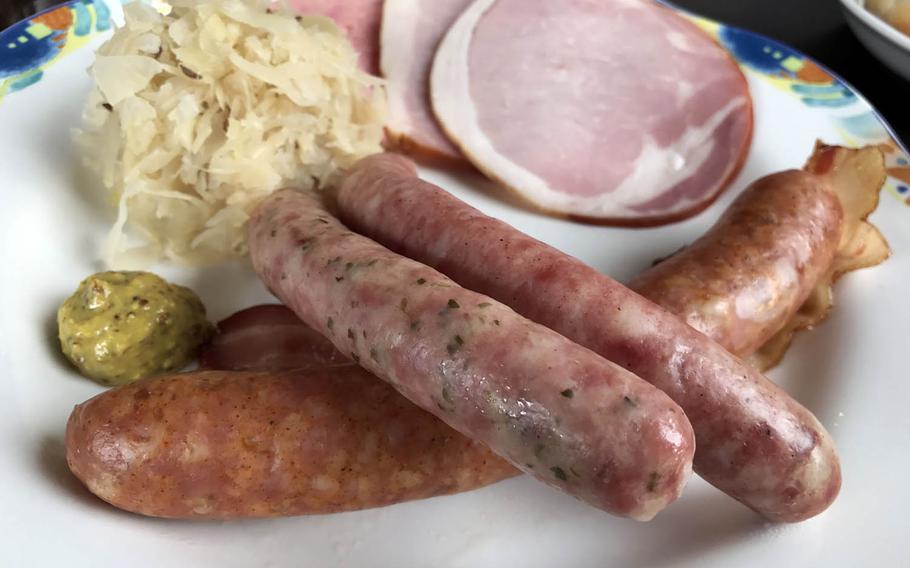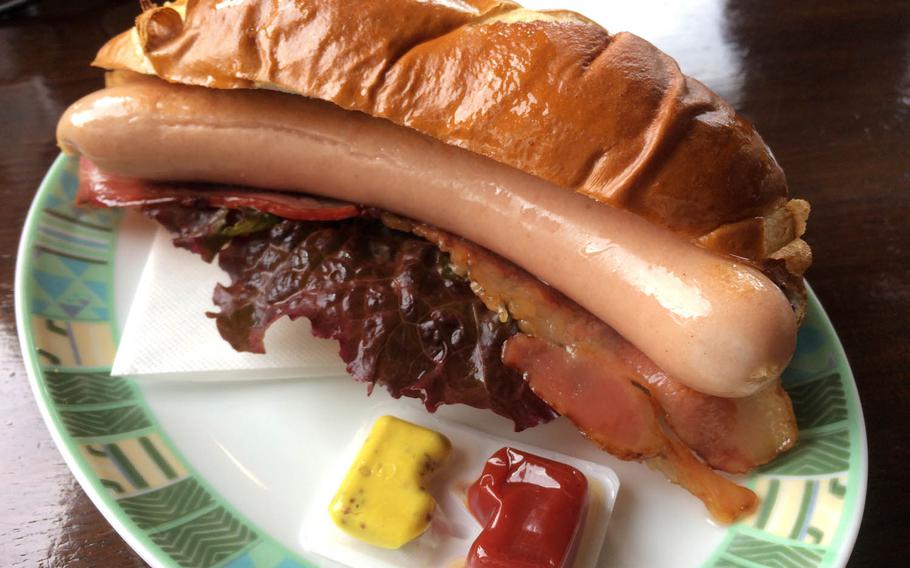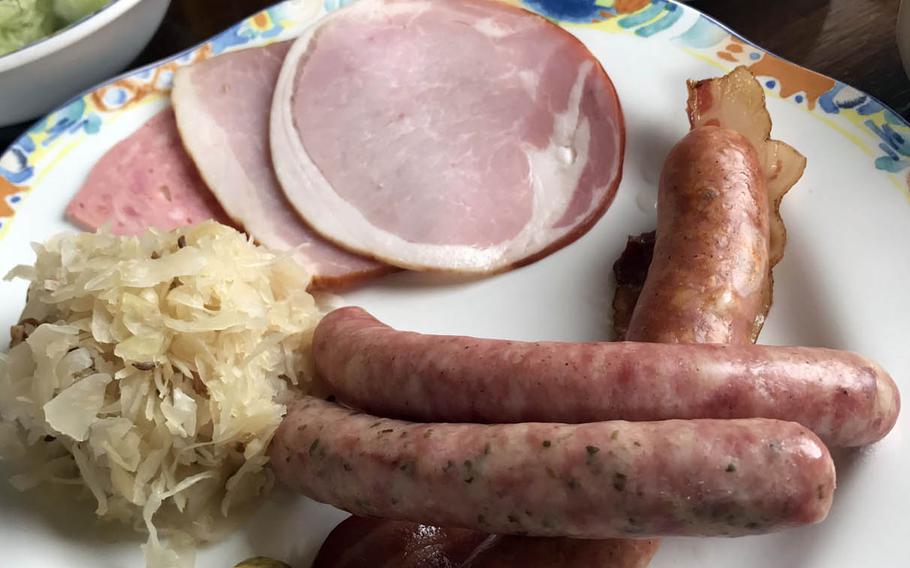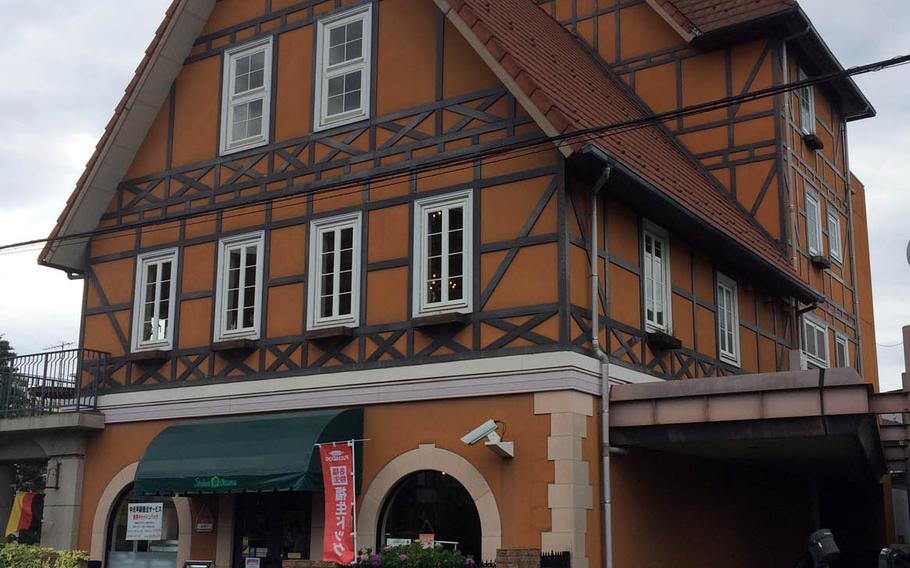 Those who live at Yokota Air Base in western Tokyo have likely passed Stuben Ohtama, a German restaurant housed in an orange European-looking building with a pointed roof near Fussa Station.
The eatery specializes in bacon, sausage and ham made in a factory next to the restaurant. Both share the same ownership, which claims to be one of the oldest independent ham makers practicing the traditional German method.
The products are made using a unique pickling process and smoked in a traditional German smokehouse, giving them their rich smell and flavor. Unlike other ham and sausage made in Japan, Ohtama products have no added protein from milk, eggs, soybeans or wheat mixed in to add volume, said owner Kazuto Kobayashi. He said this has been the practice in Japan since after World War II when food supplies were scarce.
Ohtama Ham products use ingredients made only in Japan. About 85 percent of the nation's ham is produced with imported pork, Kobayashi said.
Ohtama's ham and sausage are pickled in a special brine made with spices such as cinnamon, clove and laurel from one week to 20 days to mature the meat and to add its rich flavor.
The meat is smoked slowly in the smokehouse with cherry tree wood chips. The bacon is smoked for two full days, unlike most other Japanese bacon that is either steamed or boiled after being smoked briefly to cut time for mass production.
Ohtama Ham's careful craftsmanship has been practiced since founder Eiji Kobayashi learned to make ham, sausage and bacon from German butcher August Lohmeyer, who is said to be the first to introduce the traditional German method to Japan. After 11 years of apprenticeship, Eiji Kobayashi founded Kobayashi Ham, which is what Ohtama Ham was called in 1932.
The Japanese Imperial Army fell in love with the ham and sausage and bought their pork produce only from Kobayashi, he said. At the time, the factory was in central Tokyo, but it burned down in air raids during the war. It was rebuilt at the current location after the war because the area offered fresh water and a steady supply of pigs. This is when the company was renamed Ohtama Ham.
When occupation forces took control of Yokota Air Base, they looked for a local food supplier to feed their troops and families. Ohtama Ham became the first Japanese supplier approved to serve American troops in Japan.
Ever since, the company has had close ties with the military. Kazuto Kobayashi, grandson of the founder, said the restaurant is frequented by American families as well.
The restaurant's lunch set, available seven days a week, offers a great way to try the company's famous pork products. The sausage lunch set for 972 yen comes with three types of sausages, bacon and ham with a side of homemade sauerkraut made of cabbage imported from Germany.
You can smell the cherry tree woodchips as you bite into the sausages and bacon. Because of the slow smoking process, the flavor is trapped inside the meat. It becomes more flavorful as you chew.
The restaurant's recommendations are ham and sausages made with Tokyo-X pork. Tokyo-X is a local brand in limited supply that boasts a great, rich flavor. The Tokyo-X lunch set comes with ham, sausages and deep-fried breaded pork all made with Tokyo-X for 1,512 yen.
Another item they recommend is the Fussa Dog, a local delicacy created to promote the city. It has a sausage that's 16-mm long — the length came from Route 16, a major road that runs near the air base — and is 23-mm in diameter (a play on words in Japanese that comes from Fussa). The 496-yen hotdog is served with the sausage that uses Tokyo-X pork and bacon. Customers can order the Fussa Dog to go as well.
Stuben Ohtama serves three types of locally brewed craft beer and German beer on tap. German Lowenbrau beer is 518 yen for a medium size and 777 yen for large size beer jug. Its popular dinner menu includes Eisbein and German hot-pot stew, which contain their ham, sausages and bacon with vegetables cooked in consomme.
Stuben Ohtama Hours: Open 11:30 a.m. to 2 p.m. and 5:30 to 9:30 p.m. Monday, Wednesday, Thursday and Friday; 11:30 a.m. to 3 p.m. and 5 to 9:30 p.m. weekends and Japanese holidays. Closed Tuesdays.
Prices: Cash only. Lunch sets range from 972 yen to 1,512 yen (about $8.75-$13.50). Sets come with a salad, soup, tea or coffee and bread imported from Germany; change the bread to a pretzel for an extra 108 yen. Dinner menu: Appetizers range from about 302 yen to 3,218 yen; Eisbein is 3,218 yen; Schnitzel is 1,296 yen and a medium-size Lowenbrau beer is 518 yen.
Dress: Casual
Directions: About a three-minute walk from Fussa Station
Information: 042-551-1325; www.otama.co.jp/stuben/english-stuben.html