Splashy's artisan doughnuts fill a hole in Weiden, Germany
by
Michael S. Darnell
July 20, 2016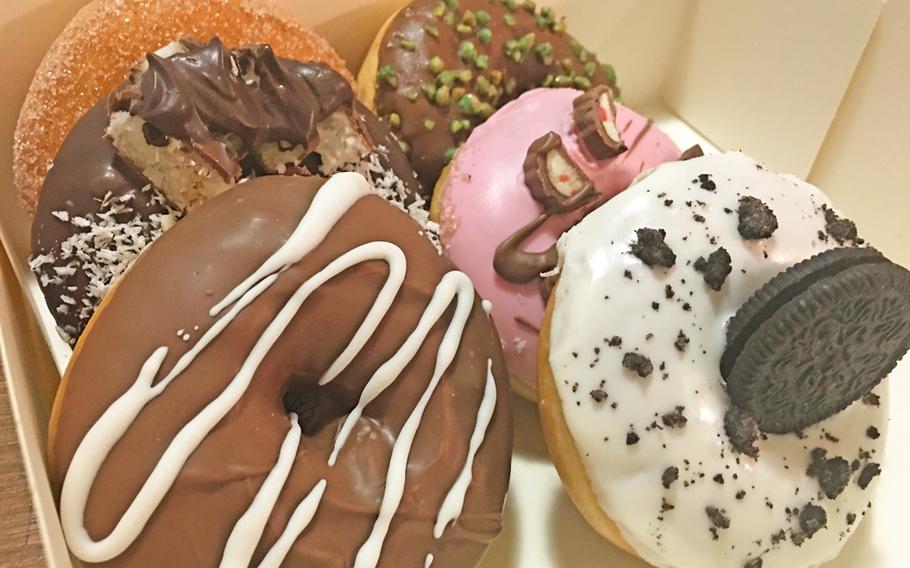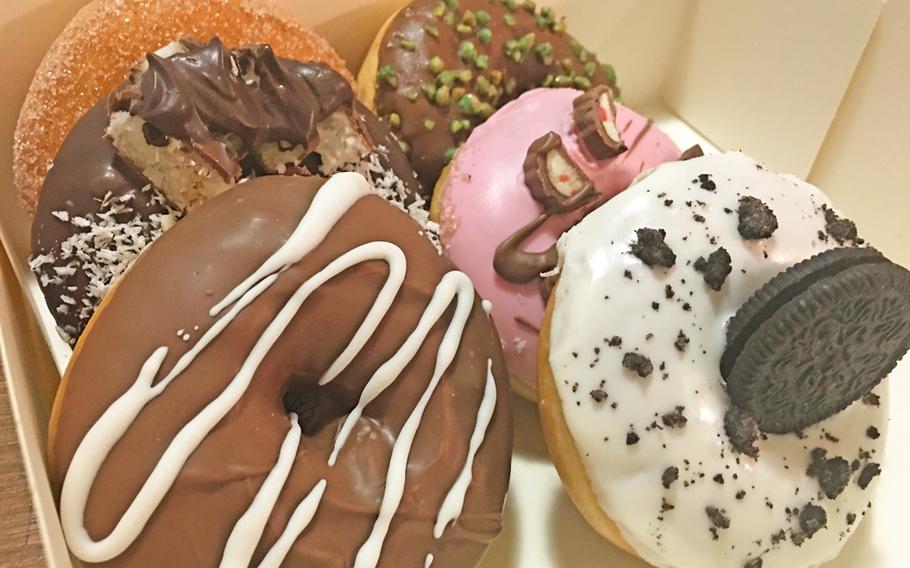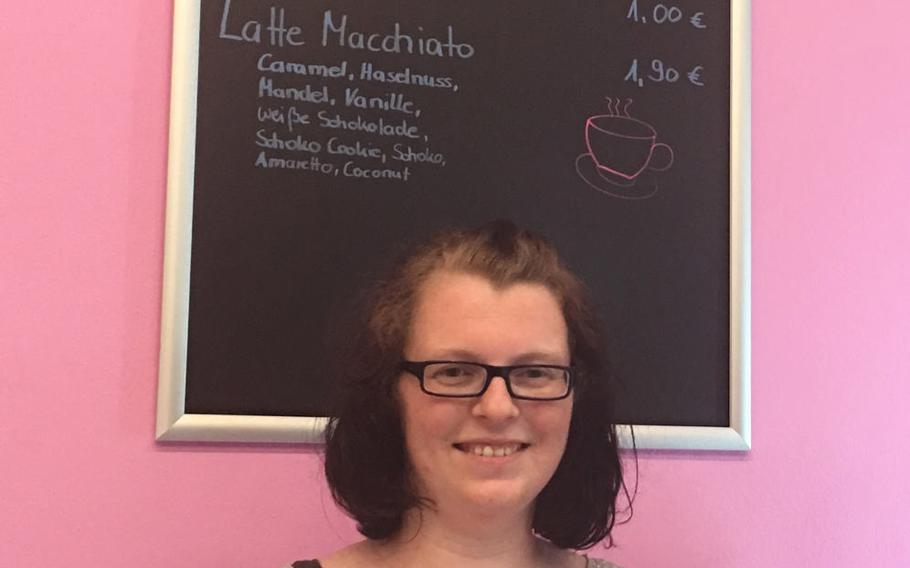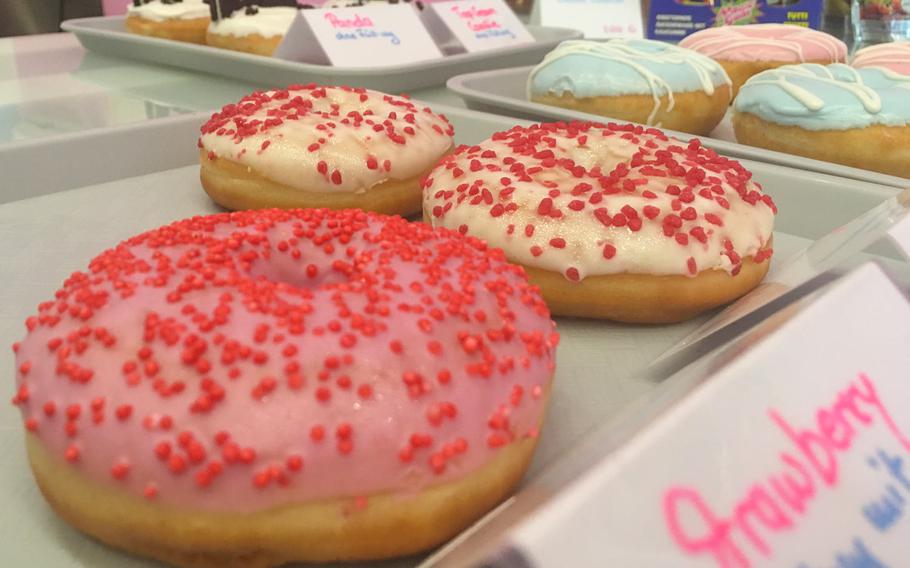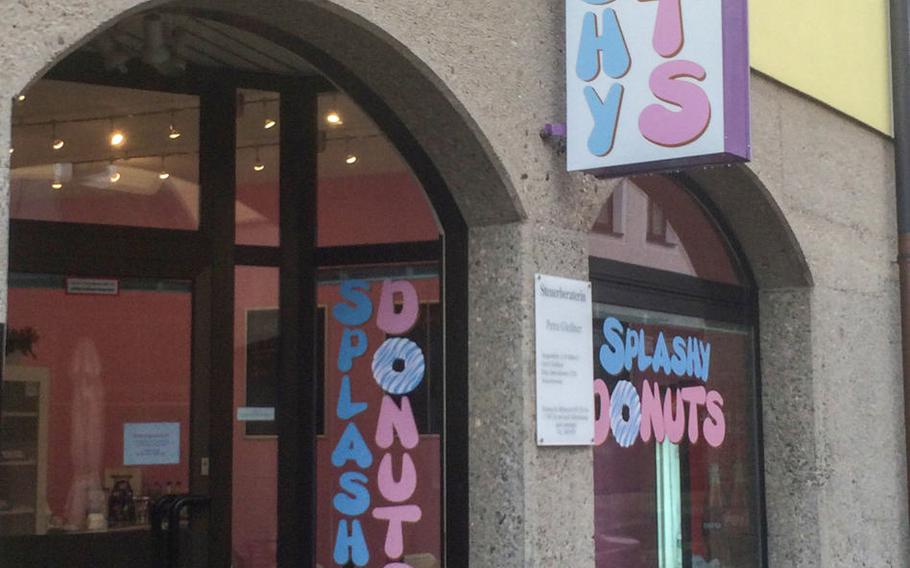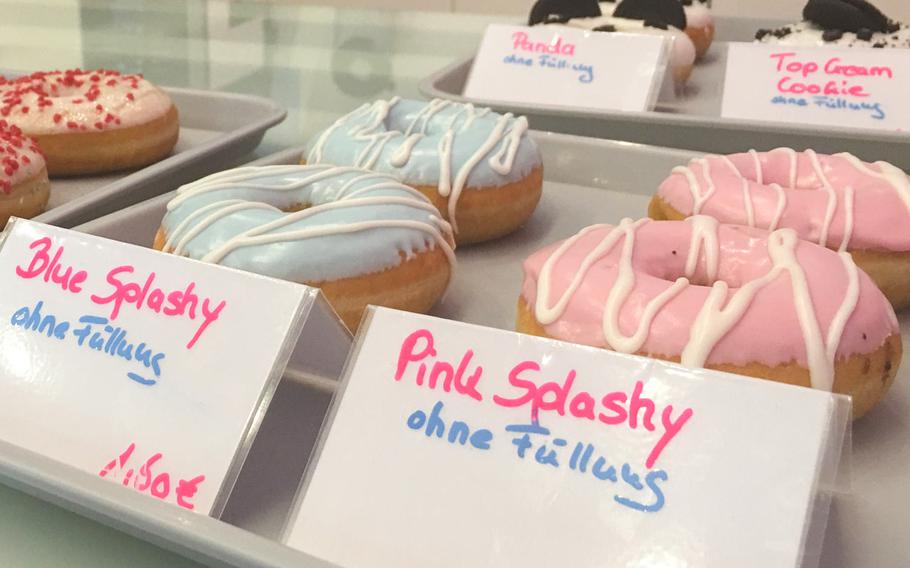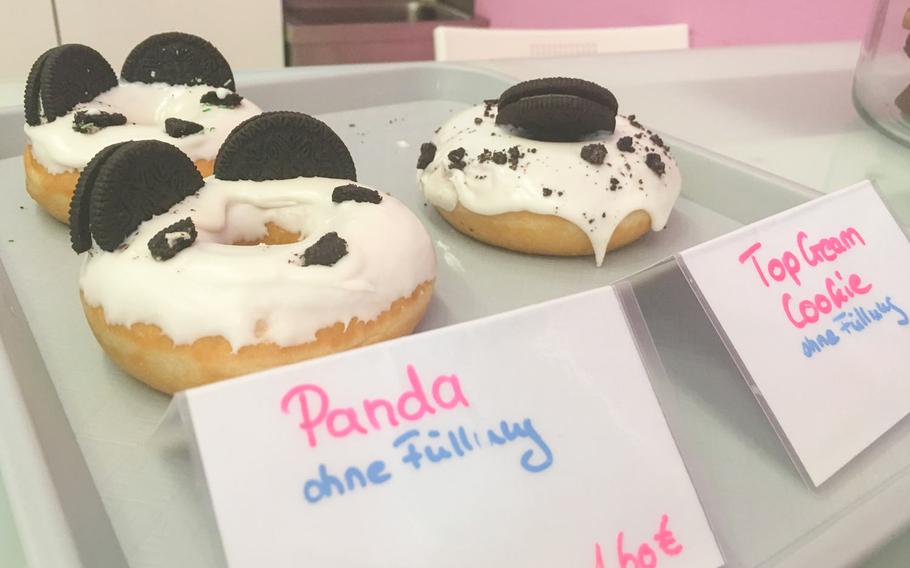 While the origin of the doughnut is hotly disputed, it's not really up for debate that these fried, sugary snacks have become nearly as American as baseball and apple pie.
But doughnuts haven't quite caught on in Germany, much to the dismay of U.S. soldiers and other Americans living here.
Sure, Krispy Kreme and Dunkin' Donuts have begun encroaching on military bases throughout Europe, but there are still gaps — a hole, if you will — that local entrepreneurs are trying to fill.
Take, for instance, Daniela Raab's Splashy Donuts, located in downtown Weiden, Germany. This locally-run bakery sits just 13 miles from the U.S. Army training grounds in Grafenwoehr and is a pleasant anomaly in more ways than one.
For starters, it's the only independent doughnut purveyor in the area. I feel the karma received from buying my artery-clogging snacks from a local shop helps offsets the guilt generated from the huge number of calories ingested by doing so.
Secondly, unlike the ones found on base exchange shelves, every doughnut at Splashy's is handmade. If there was ever cause for the "small batch" label to be applied to the humble doughnut, this is it. That means Raab and her crew can afford to experiment a bit with their selection.
As a result, traditional chocolate-glazed and Bavarian cream-filled doughnuts sit alongside more exotic concoctions, such as caramel pistachio and dark marshmallow. Splashy's even offers some kid-friendly options, such as an adorable black-and-white doughnut made up to look like a panda. I've been to Splashy's a few times now, and each time there seems to be a different selection.
Finally, Splashy's doughnuts are different from those made by the big doughnut companies: They're a bit heavier and cakier. They're also, as German desserts tend to be, less sweet than their American counterparts. So there's yet another excuse to indulge in what has to be the least healthy breakfast option imaginable.
Splashy has a few quirks you should be aware of when planning a doughnut run. Expect to spend more than you usually would, and forget about starting the morning with a sugar fix; Raab and company don't open the doors until noon.
And because Splashy's, which opened late last year, still doesn't have a phone line, you'll have to make special requests or place orders in person or through the company's Facebook page.
But these are minor inconveniences. Splashy's quality and selection make this a must-visit destination for Americans pining for a taste of home.
Splashy Donuts
Address: Stadtmuehlweg 11, Weiden, Germany. Located on the side street adjacent to the main downtown bus station. Parking is at the downtown parking lot.
Times: Noon to 6 p.m. Mondays-Fridays; noon to 4 p.m. Saturdays; closed Sundays.
Costs: The doughnuts cost about 1.50 euros ($1.67). Coffees max out at 1.90 euros ($2.11).
Attire: Casual
Menu: German
Contact: Only via their Facebook page at www.facebook.com/splashy.donuts.
---
---
---