Sparta claims to be the oldest Greek restaurant in Japan
---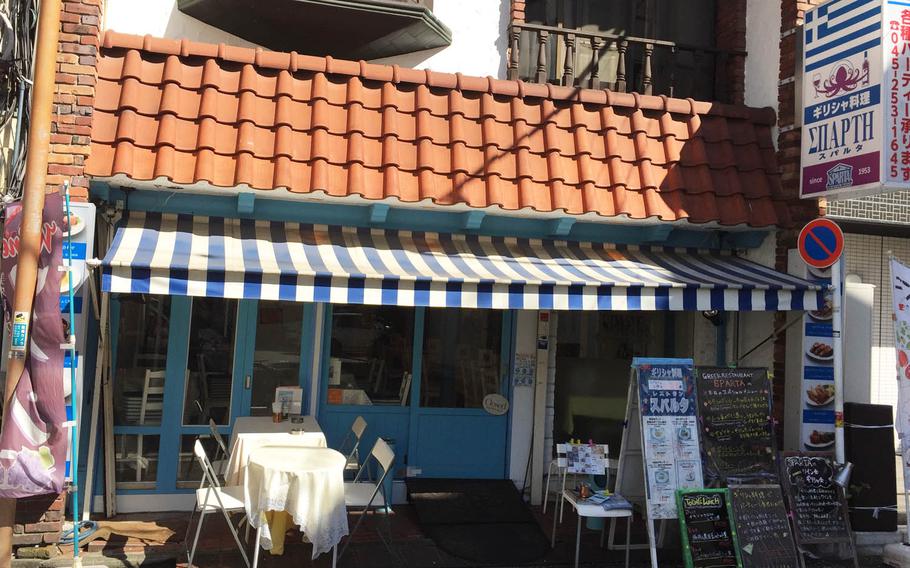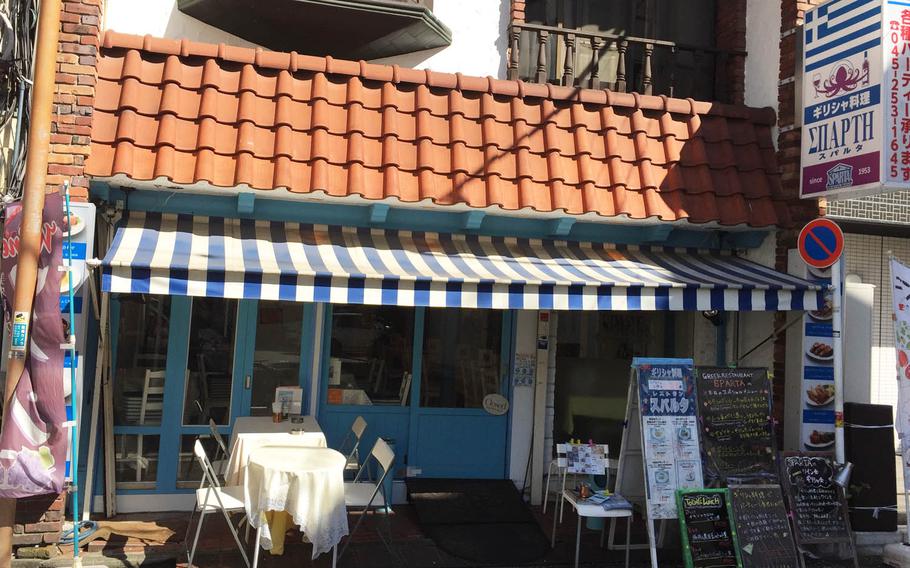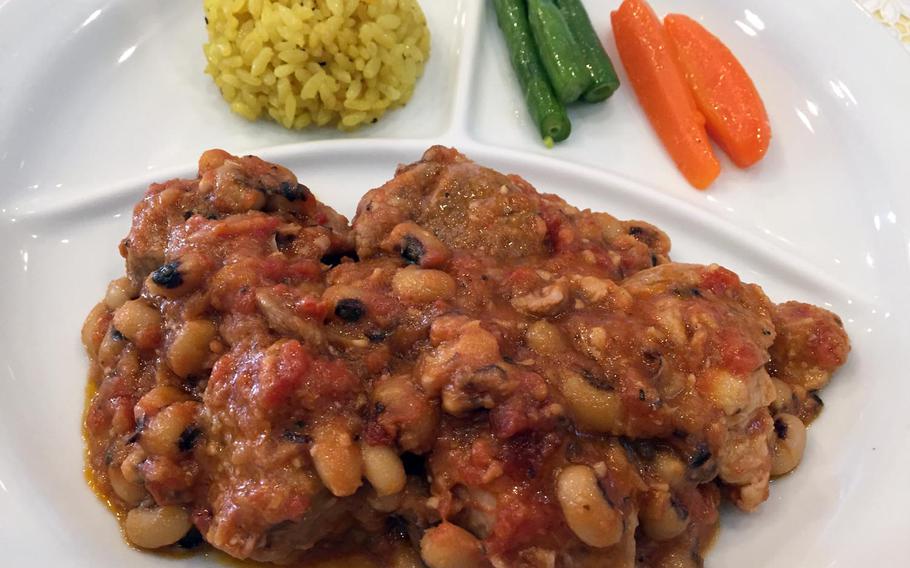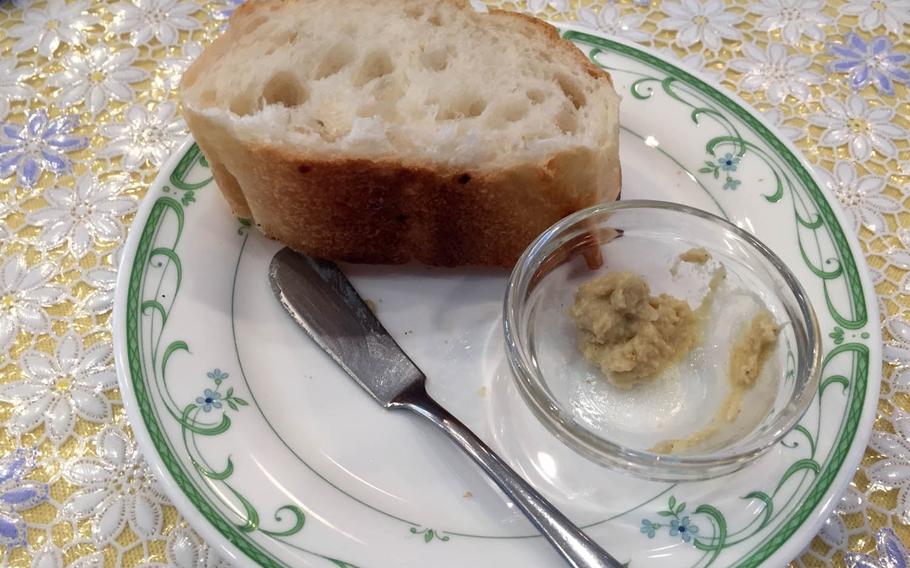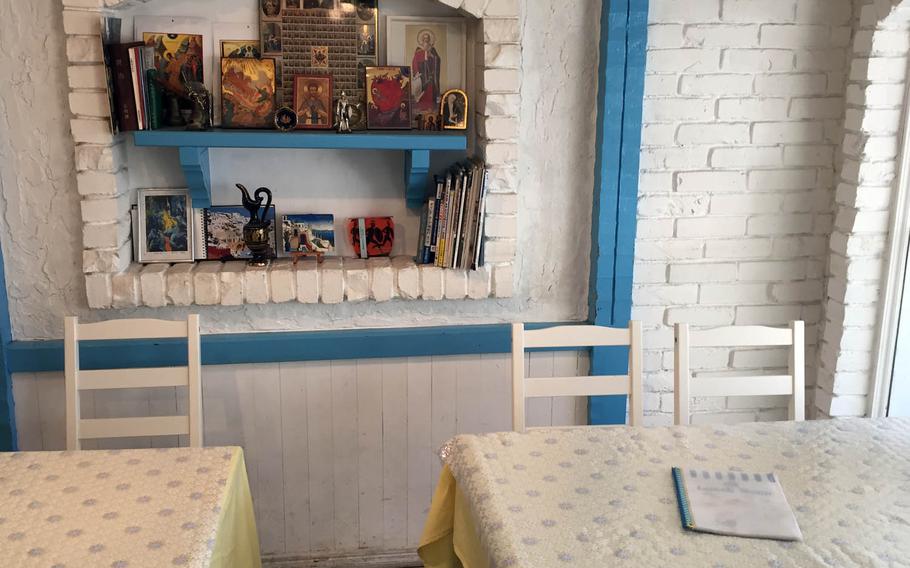 Sparta, a Greek cafe in Yokohama, is ancient, at least by the standards of Greek restaurants in Japan.
The eatery, which opened in 1953, claims to be the oldest Greek restaurant in the country.
Its original owner is from Sparta, the Greek town famous for 300 brave warriors who fought a suicidal rear-guard action to delay a vast Persian Army at Thermopylae in 480 BC.
The Spartan who started this restaurant merely hoped to serve home cooking to Greek sailors visiting the port.
A few years ago, he returned to Sparta to retire and passed on the business to a Japanese disciple who has kept the original recipes alive while making annual trips to Greece to stay up to date with the cuisine.
The restaurant, decorated with Greek flags and knickknacks, has retained its original character. Diners are serenaded with traditional Greek folk songs in a room painted in the blue and white of the Greek flag.
Lunch sets, which are larger than most Japanese meals, include fish grilled with tomato sauce, stuffed tomato and peppers, pasta with meat and bechamel (thick white wine) sauce, boiled chicken with lemon, pork and bean stew, and potatoes and kidney beans. Olive oil and tomatoes are staples for most of the dishes.
Each dish in the set comes with a drink, soup, salad, rice and bread. I expected white rice, but was surprised to receive yellow jasmine rice instead.
You could tell effort was put into the bread, which was fresh and soft and served with a scoop of delicious hummus.
After the soup, rice and salad, it's hard to imagine having room left for the entree.
The fantastic pork and bean stew — for 900 yen (about $8.70) — comes in a thick, sweet tomato sauce. The pork was nice and tender.
Sparta is in the Hinodecho area of Yokohama, an older part of the city that is a good place for a stroll before or after the meal. The neighborhood is a little seedy by Japanese standards but reflects Yokohama's port-town culture. It contrasts with the trendy and crowded Minato Mirai and Motomachi areas popular with foreigners.
Sparta
Location: 3-7 Yoshidamachi Naka-ku, Yokohama, Kanagawa. A 10-minute walk from Hinodecho Station on the Keikyu line.
Hours: Open daily, 11:30 a.m. to 3 p.m. for lunch and 5 p.m. to 11 p.m. for dinner.
Prices: Lunch sets range from 850 to 1,150 yen (about $8.20 to $11.10). Dinner sets start at 1,500 yen (about $14.50).
Dress: Casual
Information: 045-253-1645; www.sparta.jp
---
---
---
---