South Korea's shopping hot spot
by
Hwang Hae-rym
July 17, 2005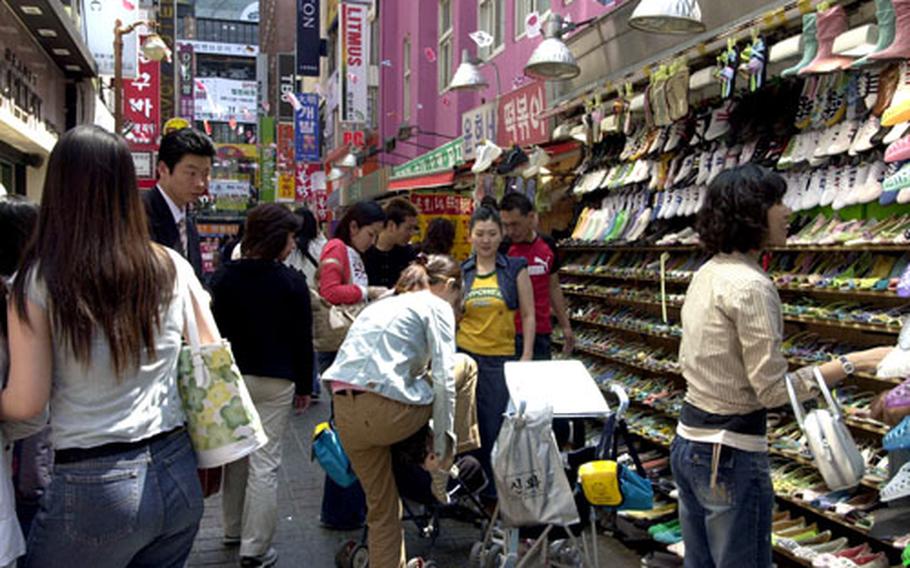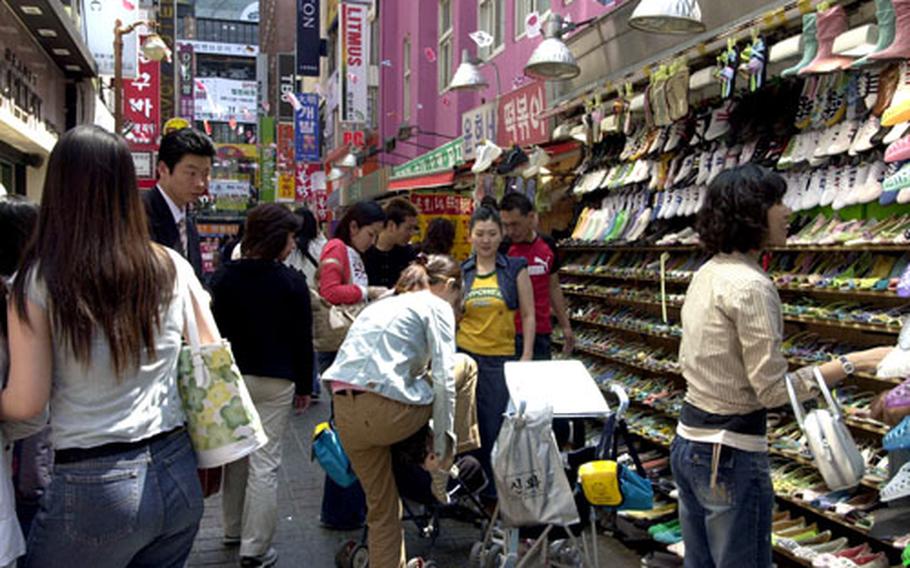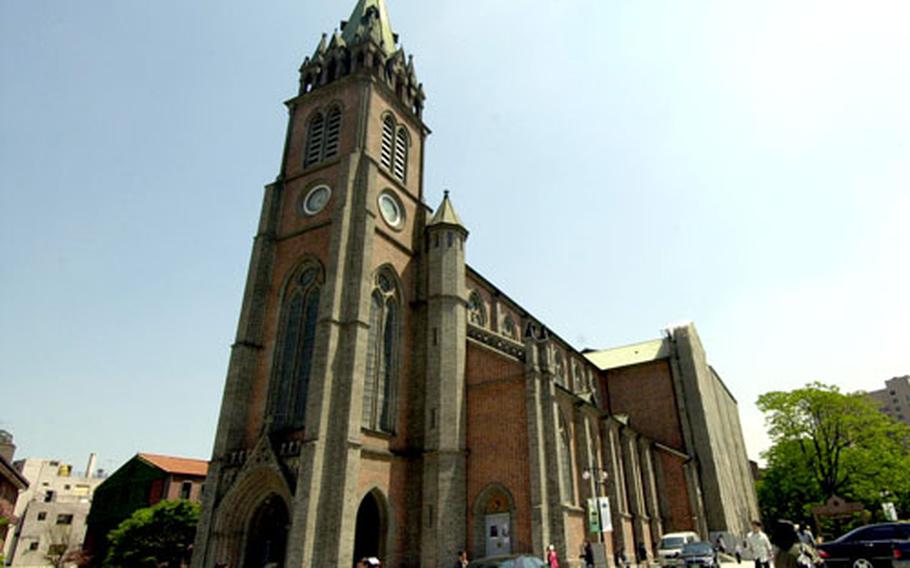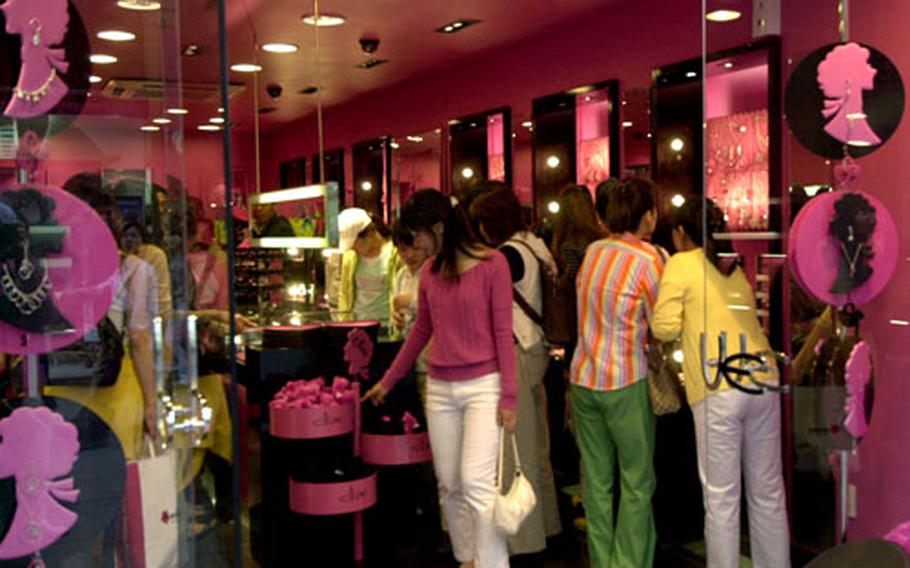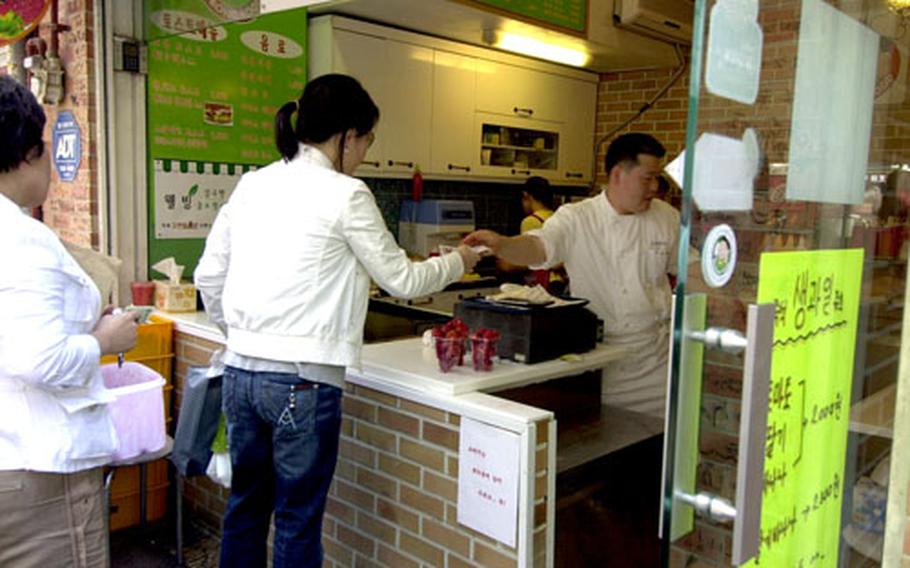 Sure, Seoul is crowded. With more than 10 million people, it goes with the territory.
But one area — Myeongdong — gets packed even by Seoul standards as crowds of up to 2 million visitors a day come seeking the hottest fashions and best deals.
The shopping district stretches about three quarters of a mile in any direction from the Myeongdong subway station, meaning everything is within walking distance. The streets are packed with colorful stores and boutiques selling everything from the latest fashions to cosmetics and accessories. But unlike Seoul's traditional Namadaemun and Tongdaemun marketplaces, Myeongdong targets the younger generation.
Kuk Soon-hwa, who has worked at a purse and hat shop for five years, said the district is popular with locals but also is frequented by tourists searching for quality products at cheap prices. She said one of the reasons she likes working in Myeongdong is because she gets to meet and talk with customers from around the world.
"I feel I have to study English hard to communicate better with them," she said.
Swiss tourist Tanya Fant, in Myeongdong recently with two friends, she said she liked the atmosphere.
"I came here to buy a new bag," she said. "It's a nice area for shopping."
Perry Lam, 26, and his girlfriend Yan Kwong, both from Hong Kong, were astonished to see the crowds during the early afternoon.
What are "all of these people doing here?" he asked. "Aren't they going to work?"
In addition to the small shops, Myeongdong also is home to a number of department stores.
Shinsegae, which means "new world," is located in front of the Bank of Korea and once housed the Armed Forces post exchange after the Korean War.
Shoppers can find plenty of western and Korean food at the mall food courts and from street vendors.
And the Myengdong Cathedral, built in 1898, is a nice place to rest your legs and see another landmark of South Korea.
---
---
---
---