South American steakhouse brings an infusion of flavor to Kaiserslautern
by
Gregory Broome
May 3, 2017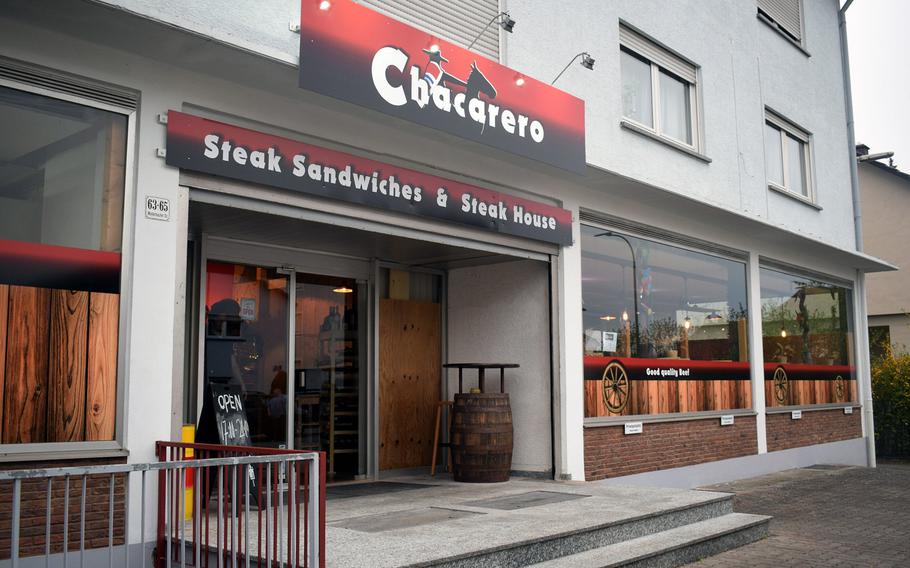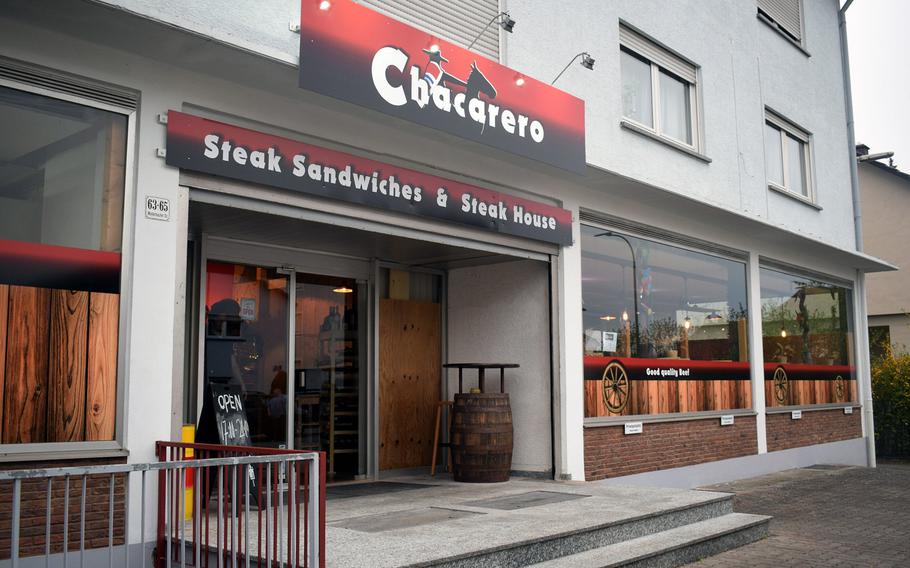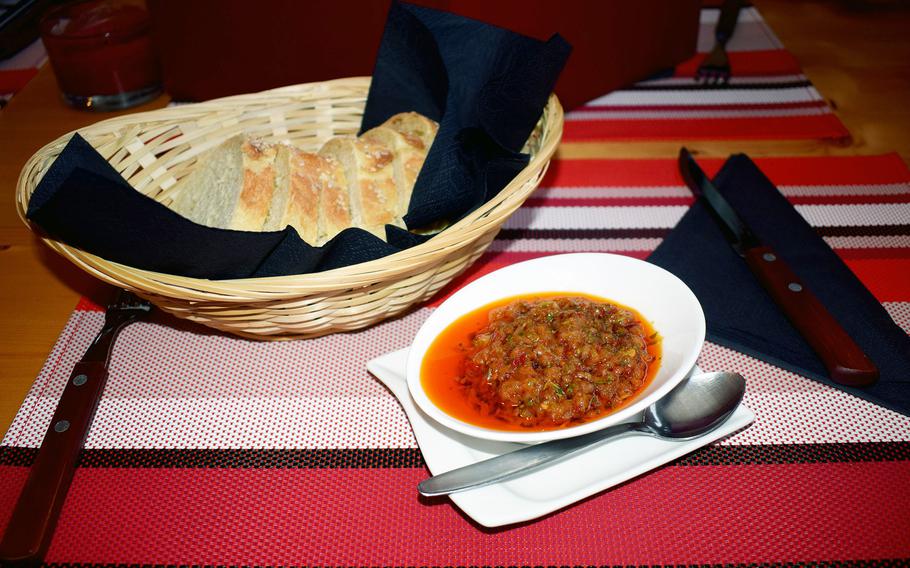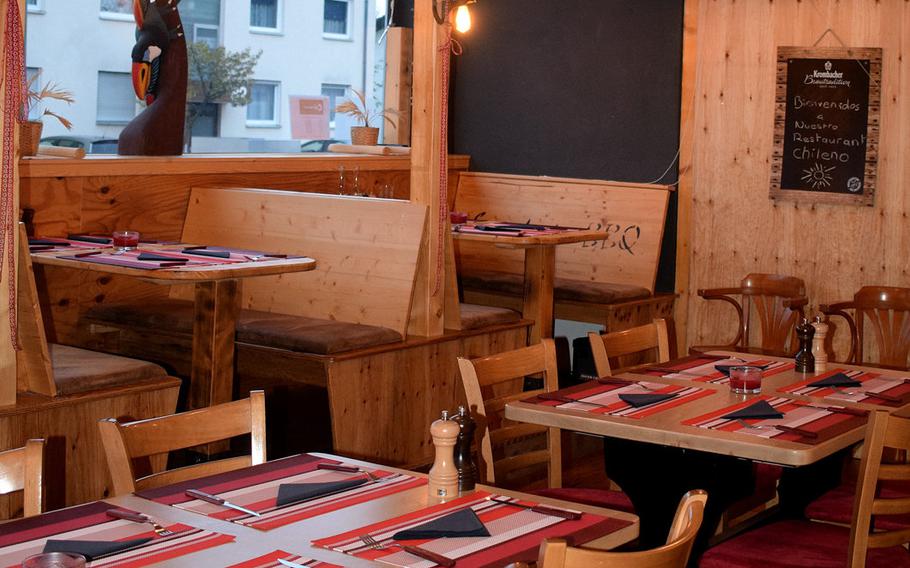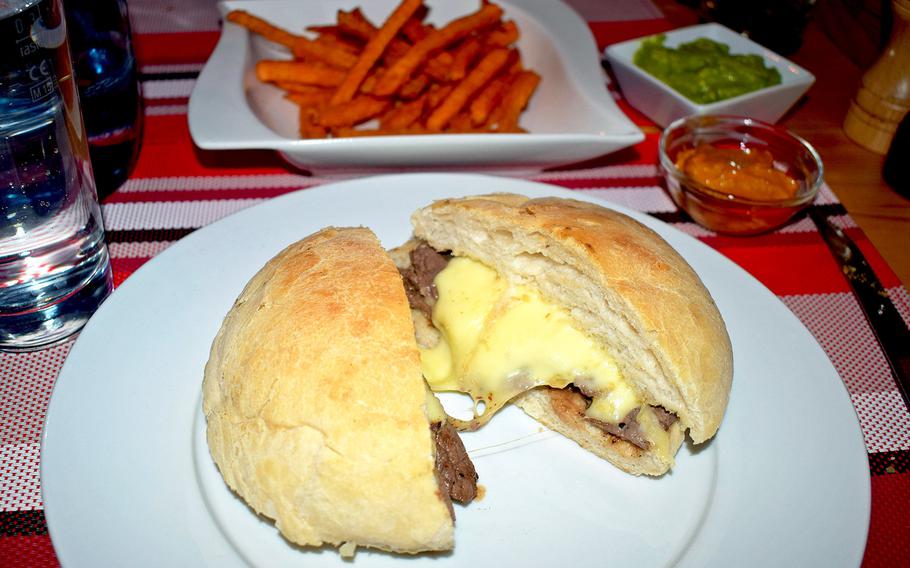 Saturated with good but largely interchangeable Italian eateries, dependable German options and mostly uninspiring Mexican restaurants, the Kaiserslautern dining scene was in need of an infusion of fresh flavor. Chacarero, a South American steakhouse that opened last summer in Einsiedlerhof, helped provide one.
The restaurant, owned and operated by an exceedingly friendly married couple, is primarily focused on serving Argentinian beef. And that's a fine foundation on which to build a menu. The meat is substantial without being overly chewy, packing a distinctive tang on the surface and juicy sealed-in flavor awaiting the initial bite or cut.
But the experience of Chacarero starts well before the meat reaches the table.
The restaurant is located in a residential area of Einsiedlerhof, tucked behind a row of homes near Autobahn 6 and its more prominently positioned competitor, Hacienda. But the owners have done a masterful job of imbuing the space with subtly adorned cultural artifacts and a signature ambience.
Diners are encouraged to start their meals with an appetizer of bread and salsa, and they would be wise to accept the suggestion. The homemade salsa was the absolute highlight of my family's recent visit, to the point that we left the restaurant in possession of a to-go container and planned the next night's home-cooked meal around it. The salsa's pairing with fresh bread rather than tortilla chips was mildly alarming at first but turned out to be the superior choice.
Following another suggestion from our server, we moved on to a pair of empanadas for the table, one stuffed with beef, vegetables and spices and the other simply with Gouda cheese. The unexpected inclusion of Gouda again triggered alarms in my expanding but still-conservative palate, but it turns out the accomplished restaurateurs who designed the menu again knew better than me, and both empanadas were delicious.
That led us to the main event, our choice of beef. My party all chose the Barros Luco, a simple sandwich of beef and melted cheese on warm bread. It was excellent, but I wish I'd have been a bit more adventurous and chosen one of the other sandwiches — one featuring a pile of green beans, the other an avocado spread — or the larger plate of beef served with a fried egg. I also wish we'd had room for the promising dessert of churros and ice cream.
Perhaps another time. Now that Chacarero has joined the community of Kaiserslautern restaurants, those new options are readily available.
Chacarero Steakhouse Location: Weilerbacherstrasse 63, Einsiedlerhof.
Hours: Tuesday through Thursday from 5-10 p.m., Fridays and Saturdays from 5-11 p.m. and Sundays from 3-10 p.m.
Prices: Entrees range from under 10 euros for a smaller steak sandwich to close to 20 euros for a large plate of beef and sides to nearly 50 euros for an enormous cut of steak with accoutrements.
Information: Visit chacarero.eu online, call (+49) (0) 631 75 00 92 22, email andreaokingthon@yahoo.com or message Chacarero Steakhouse on Facebook to get in touch in English.