Soup & sandwich are delicious at Vicenza's Cafe Natura
by
Nancy Montgomery
January 17, 2018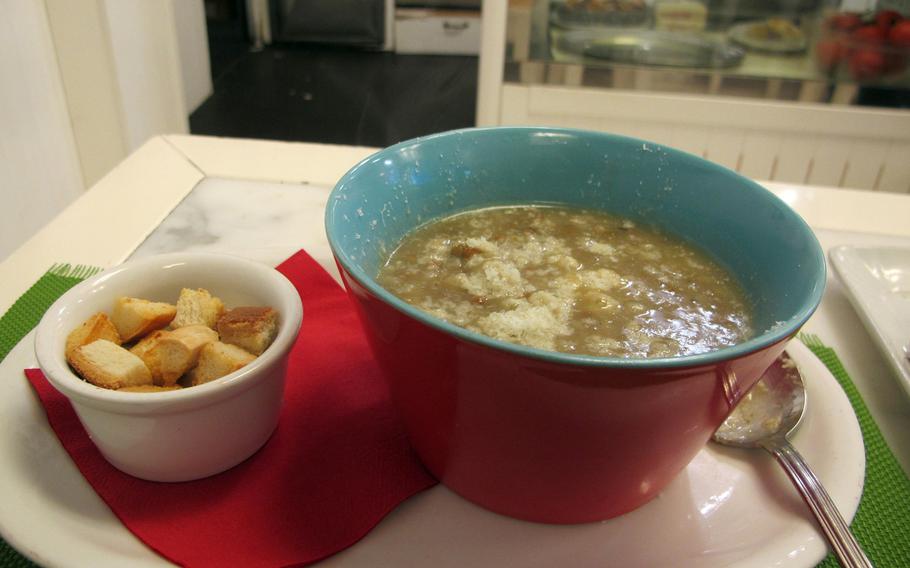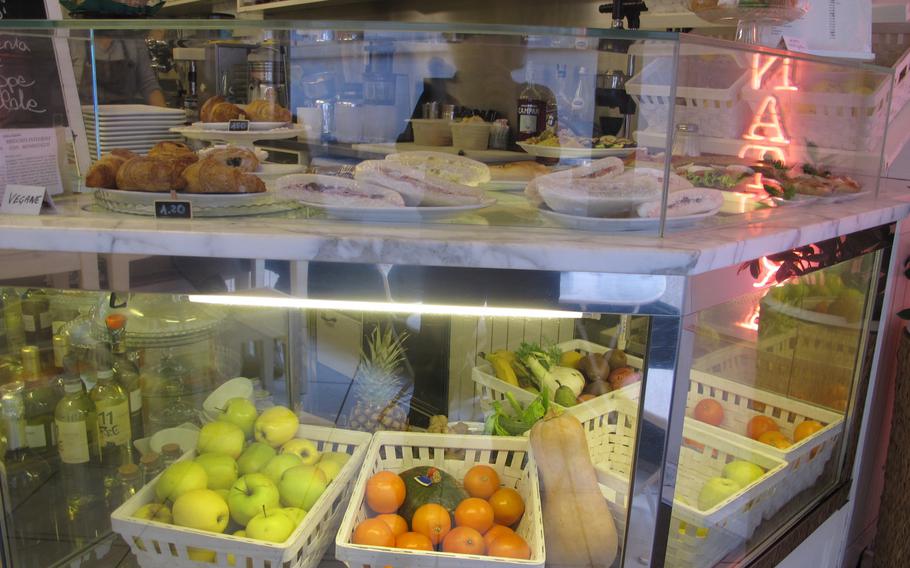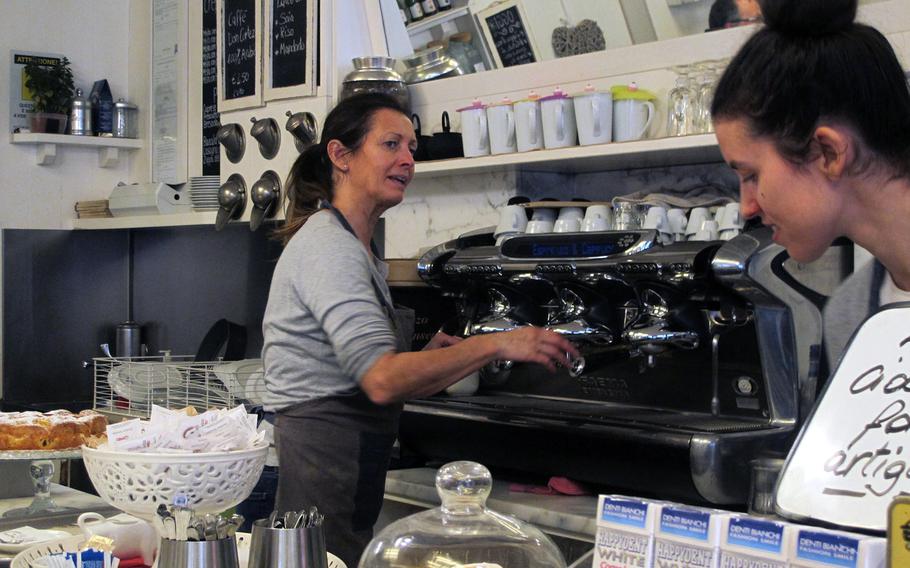 Soup and a sandwich for lunch has long been a cherished American practice.
That's not the case in Italy. I never expected to find, say, a bowl of tomato soup served with a grilled cheese sandwich anywhere.
But I discovered a charming cafe near the cathedral in the center of Vicenza's old town that checked all the boxes for warmth and nourishment on a recent cold, damp day.
Caffe Natura is owned and staffed by women, and they give the small, airy cafe featuring fresh food made from scratch a pleasing, somehow relaxing, feminine energy.
Yes, they had soup — three kinds that day: pumpkin, lentil and pea.
Yes, they had sandwiches, including bruschettas, with mushrooms and ham or arugula and tomato.
Although the menu changes daily, the cafe almost always offers lasagna, sometimes with meat, as well as a host of salads and bacala, Vicenza's signature dish of salt cod served with polenta. The bacala, at 13 euros (about $15.65), is the cafe's most expensive dish. Most others are half that.
Freshly made juices, desserts, coffees and — since it's in Italy — liquors round out the offerings.
I got a sandwich of brie, zucchini and eggplant on a seeded, crusty roll. The owner's daughter, a demographer who was home for Christmas but interviewing next week for a job at the United Nations in New York City, heated it up for me.
It was delicious.
I also got a bowl of the lentil soup, which came with a side of croutons and a dusting of Parmesan.
It was fine and simple. But I thought longingly of a cafe near Seattle I used to frequent and its divine, complex soups: oxtail, French onion and mulligatawny.
Caffe Natura Location: Battisti 17, 36100 Vicenza, Italy
Cuisine: Healthy
Prices: Low
Dress: Casual
Hours: 7 a.m. to 7 p.m. Mondays-Saturdays. Closed most Sundays.
Phone: (+39) 335 140-7015