Something fishy: Guests might feel soaked after visit to Okinawa aquarium
by
orrm@pstripes.osd.mil Matt Orr
April 7, 2011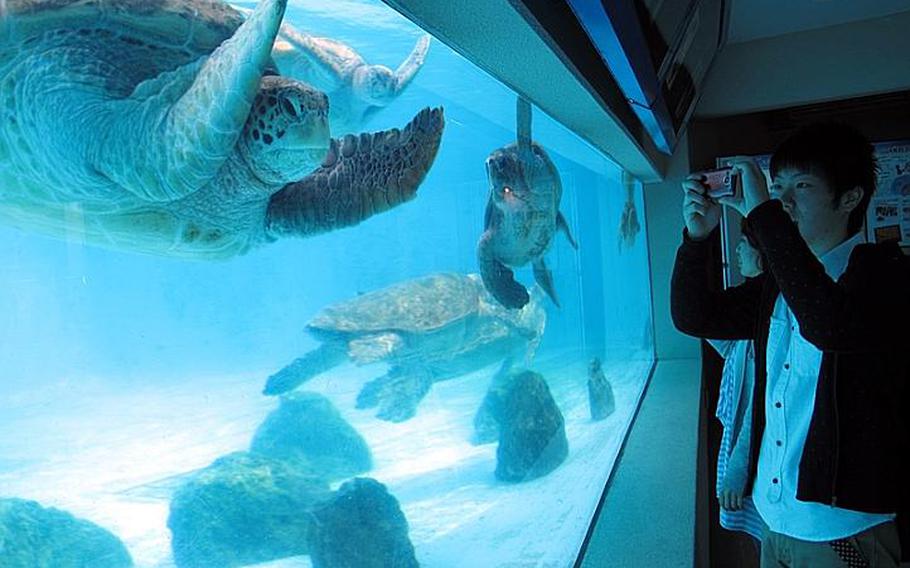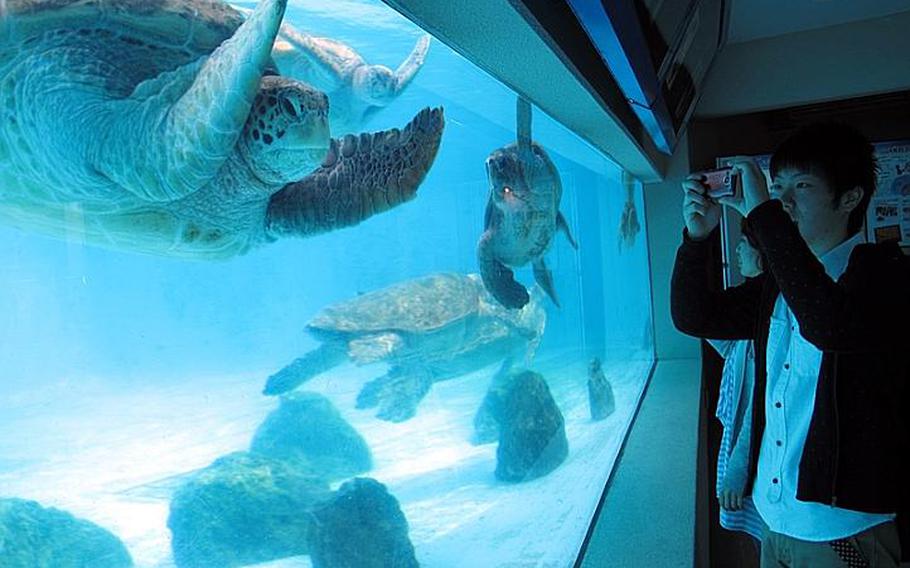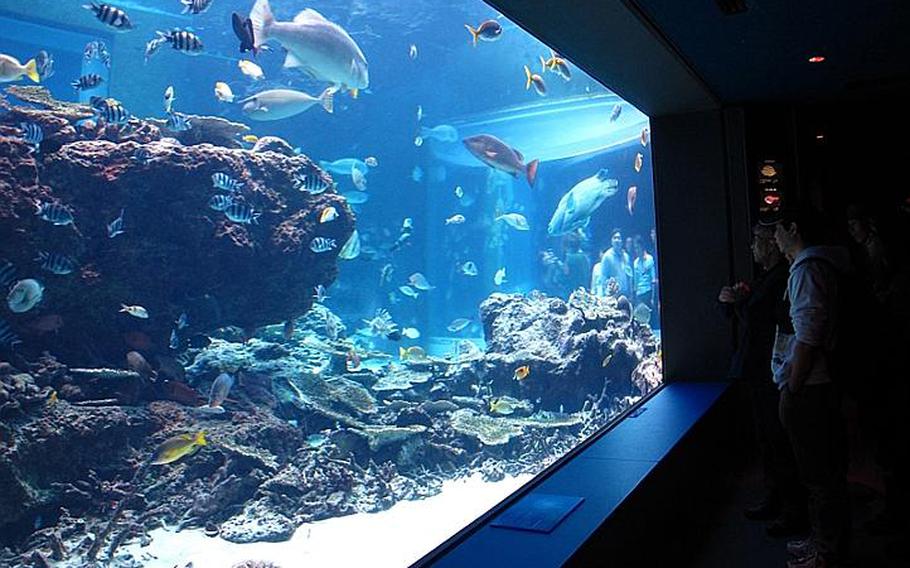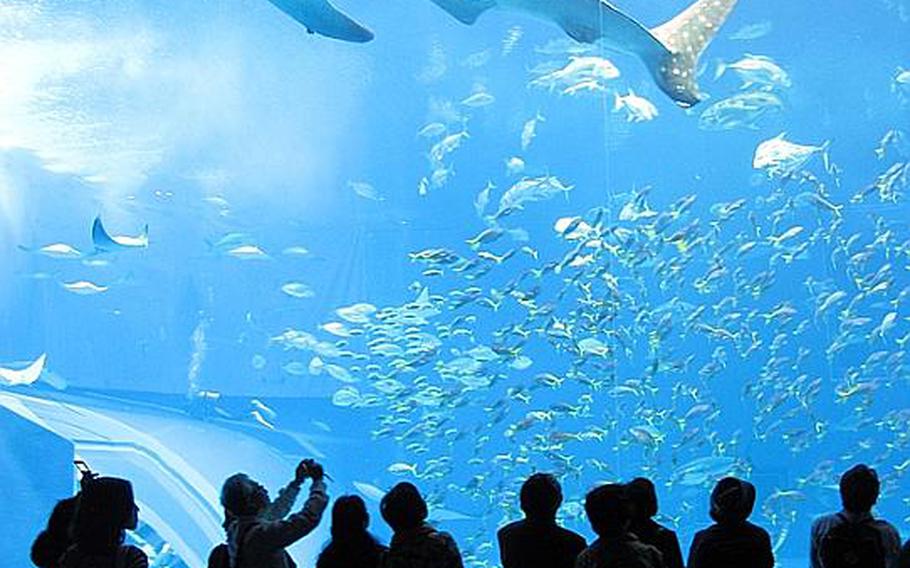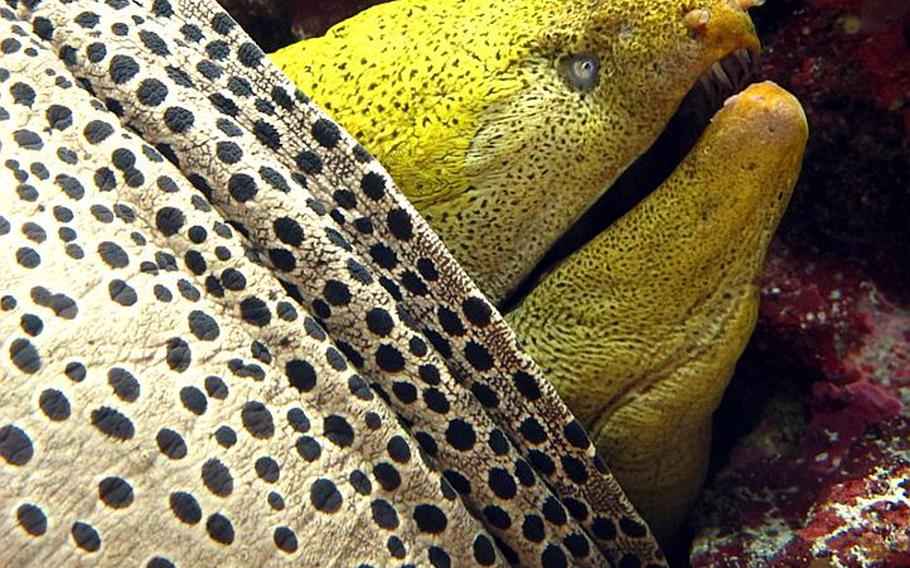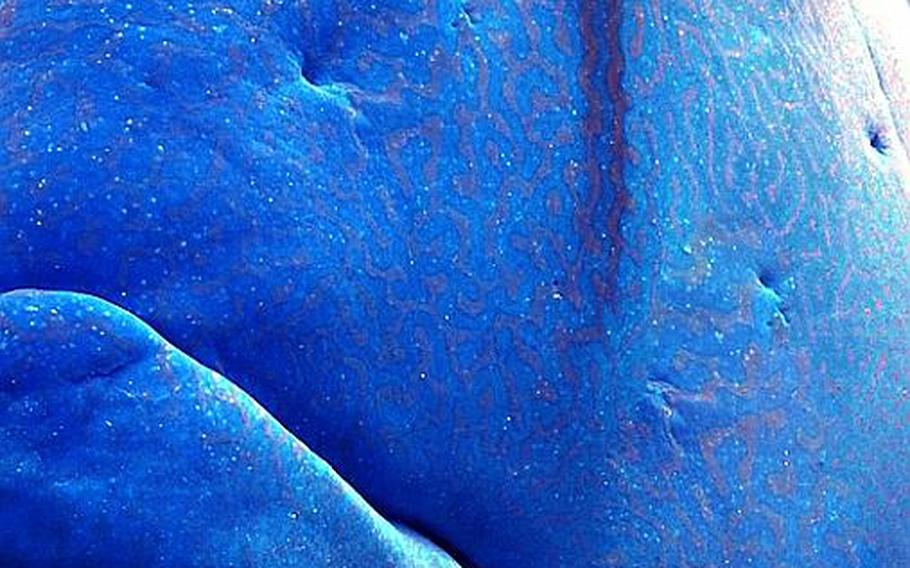 There are many things on my list of things I've decided I have to do before I leave Okinawa.
I've managed to mark some items off, such as climbing Iwo Jima's Mount Suribachi and getting back into scuba diving. Others, like climbing Mount Fuji, outside Tokyo on mainland Japan, will have to wait.
But my wife and I were able to scratch one off the list with a recent weekend visit to Okinawa's Churaumi Aquarium, which houses one of the world's largest tanks. Many people recommended taking the trip up north.
We went on a Saturday, hoping that it wouldn't be too busy since Okinawans work that day. What we forgot to take into account were the tourists, many who traveled from mainland Japan. Needless to say, the place was packed.
The aquarium features 77 tanks spread out among four floors. There are touch tanks, where visitors can actually handles creatures such as starfish. Some tanks feature coral reefs and another with sharks.
We finally made it to the Kuroshio Sea tank, which is home to majestic whale sharks and manta rays. It's one of the last visitors see while touring the aquarium.
I was a little let down by that final tank. Don't get me wrong. It's just that after hearing so much about it, I had built it up to something huge in my imagination. While it was big, it was smaller than I had imagined, and my wife and I felt bad for the large whale sharks that seemed crowded swimming in endless circles.
After our hour-long indoor tour, we looked at each other and sort of wondered what all the fuss was about. A quick visit to the outdoor exhibits featuring dolphins, sea turtles and manatees didn't help.
All-in-all, we left feeling a bit disappointed, thinking that the visit wasn't worth the 1,800 yen ticket we each bought.
While we could see how interesting it would be for parents with kids, it just wasn't the thing for us. I would much rather don my mask and fins and head out to the Sunabe Sea Wall, five my minutes from my house, to see the beautiful fish in their natural habitat.
Visit http://oki-churaumi.jp/en for ticket prices, hours of operation and other details.