'Solo: A Star Wars Story'
by
Michael S. Darnell
April 24, 2018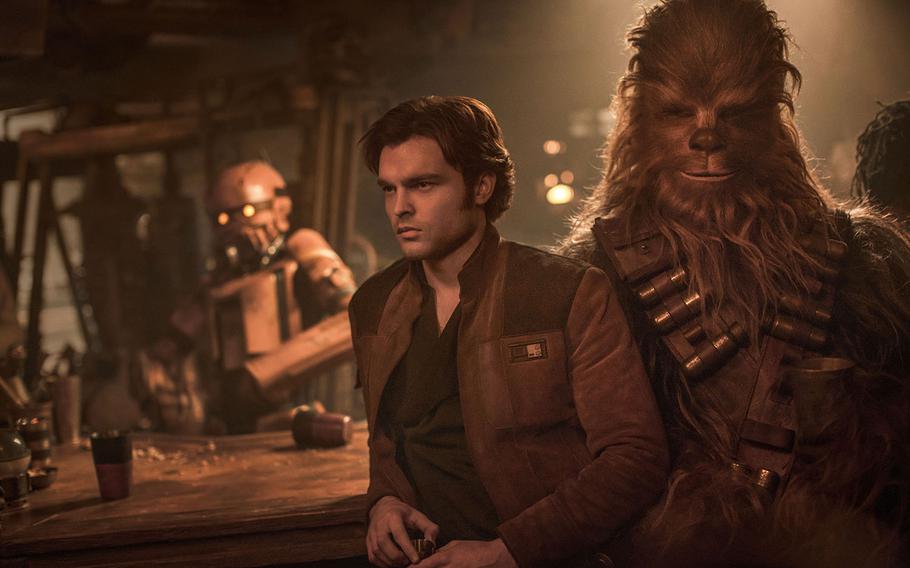 Once upon a time, a new Star Wars movie caused moviegoers everywhere to perk up and take notice. That time lasted from "A New Hope" all the way until, well, "Solo: A Star Wars Story."
"Solo" is the second attempt by Disney to branch off from the ongoing adventures of the Skywalker clan. Their first side movie, "Rogue One," was a great success, bringing in the usual Death Star-sized pools of money. "Solo," a prequel movie that tells the backstory of Han Solo, Chewbacca and Lando Calrissian, looks to mirror that success.
Fan reception to "Solo's" trailers has been relatively lukewarm, though, so the movie is really going to have to rely on positive word-of-mouth to match the exceptional success of previous Star Wars films. The trailers are a bit rough, with some questionable dialogue and a suspicious lack of plot details, but even so, the movie does seem to have a lot going for it.
The biggest draw is uber-talented actor/musician/comedian/writer Donald Glover's take on Lando. Of all the main characters in the original trilogy, Lando's history was the one we know the least about. With such a unique talent donning Lando's cape, if nothing else, "Solo" will add interesting perspective on a much-beloved character. I suppose finding out more about Han's backstory will be fine too. But Lando!
This being Star Wars, the sheer spectacle and Twitter debate fodder alone will be worth the price of a ticket. Expect all the big-budget space battles, gorgeous set pieces and riveting musical scores of any other movie in the series when "Solo: A Star Wars Story" opens May 25.
– Michael S. Darnell, web editor