Ski and eat: Foodies share can't-miss places to dine on the slopes
---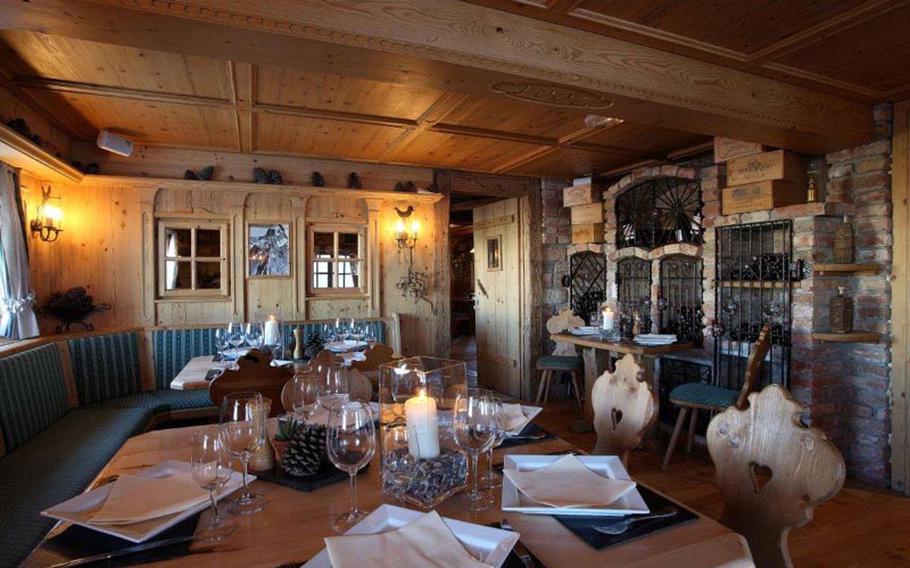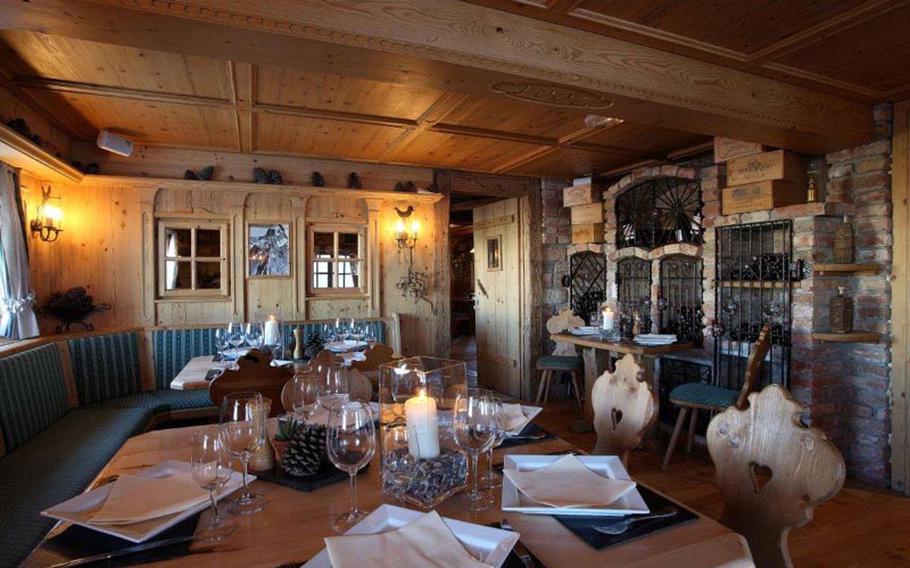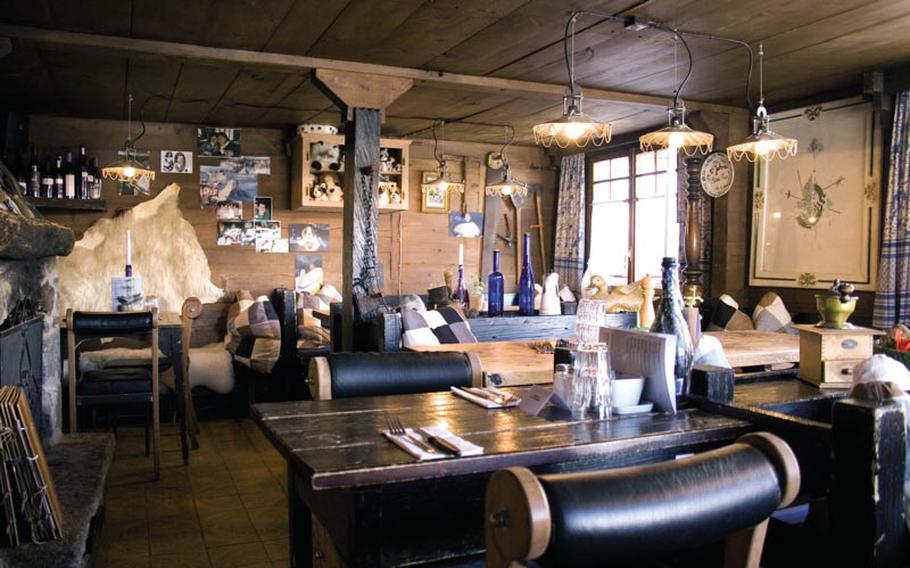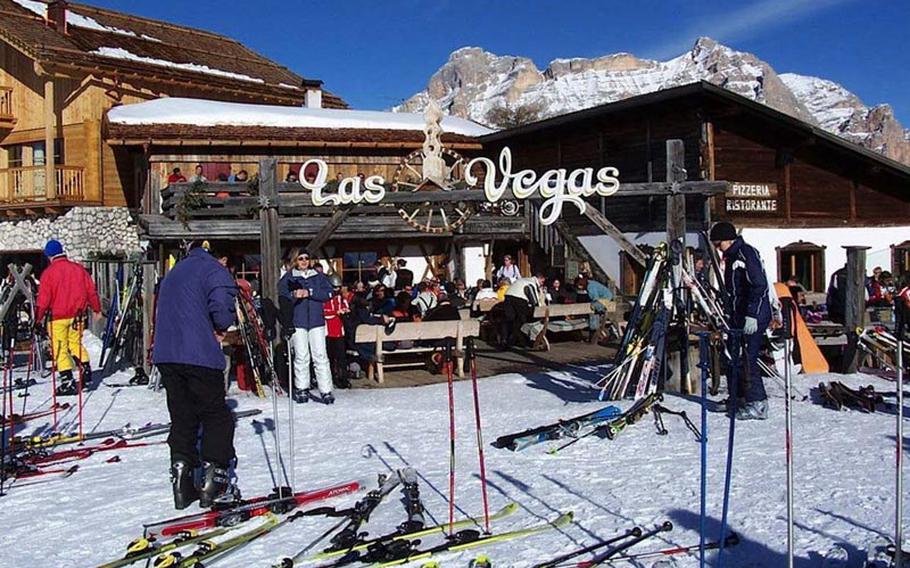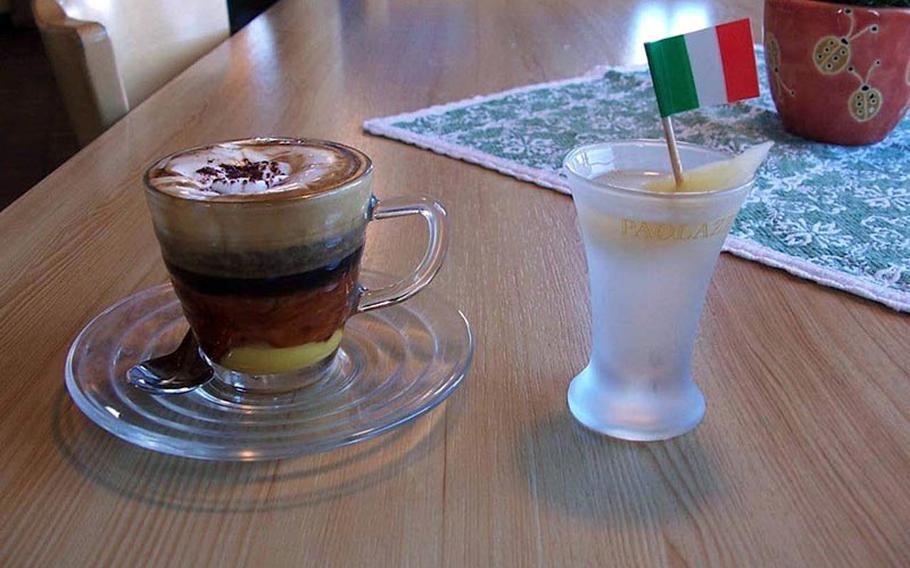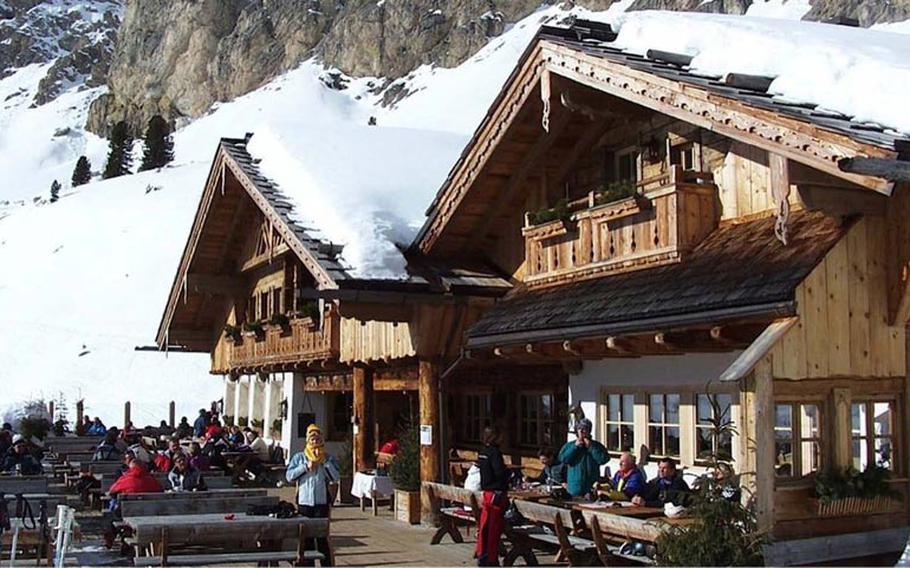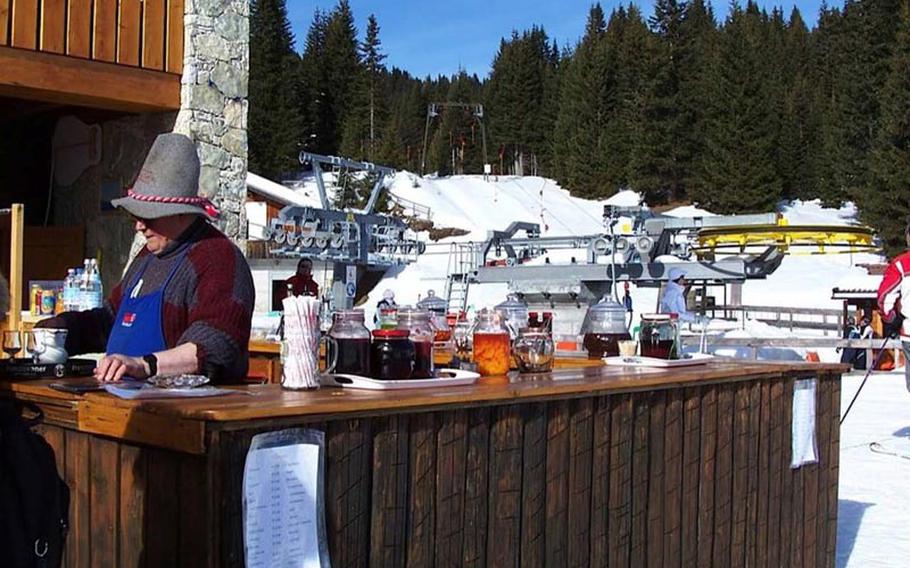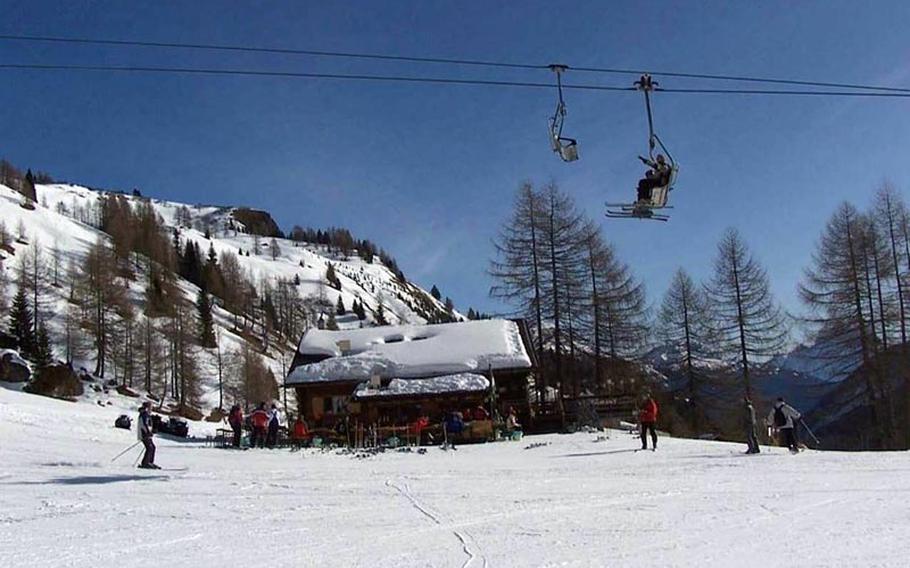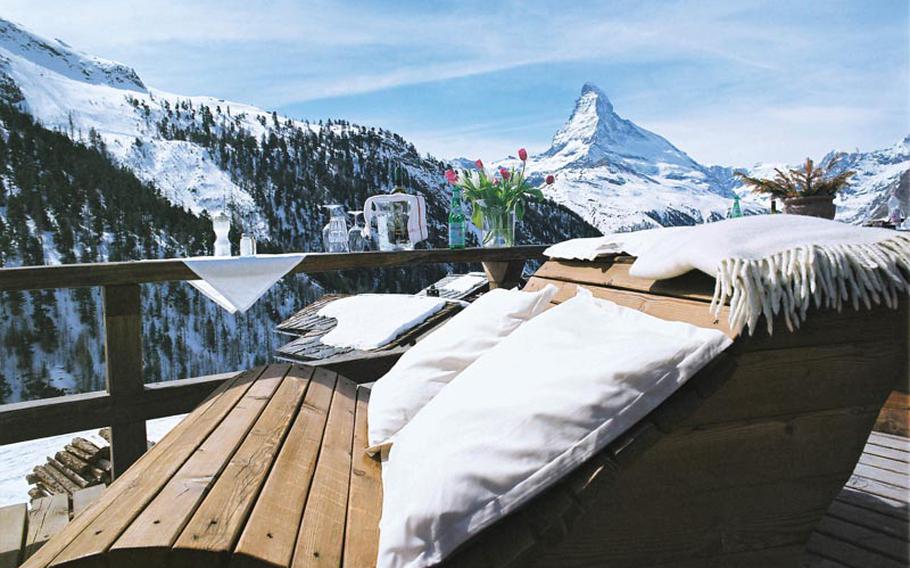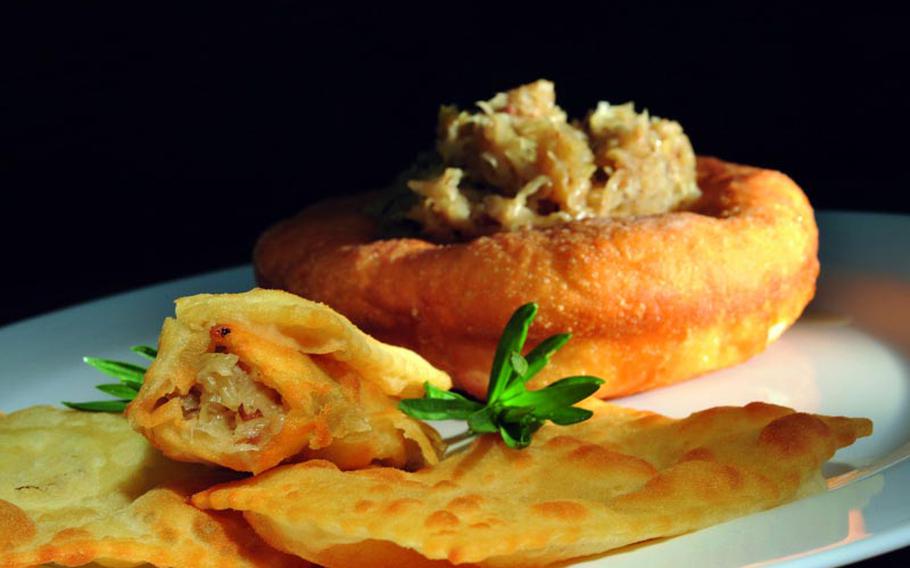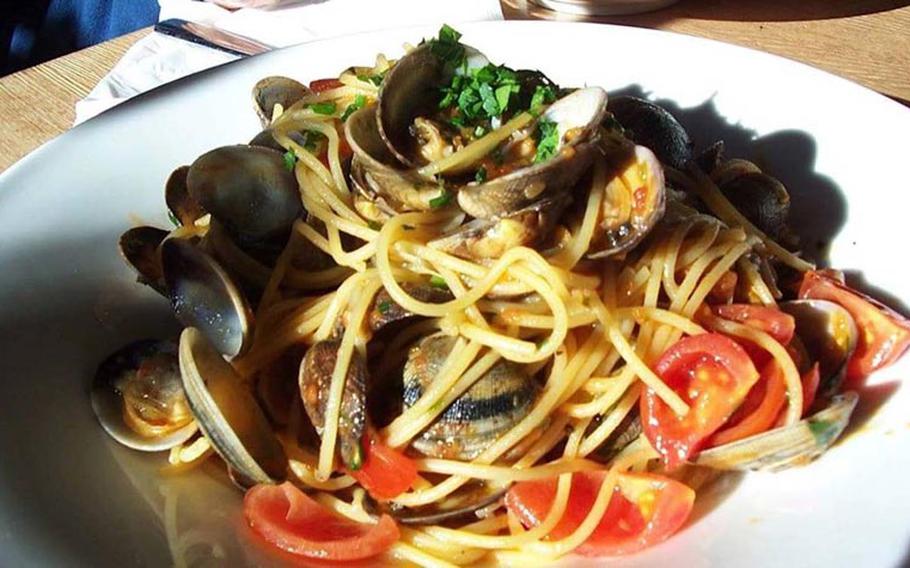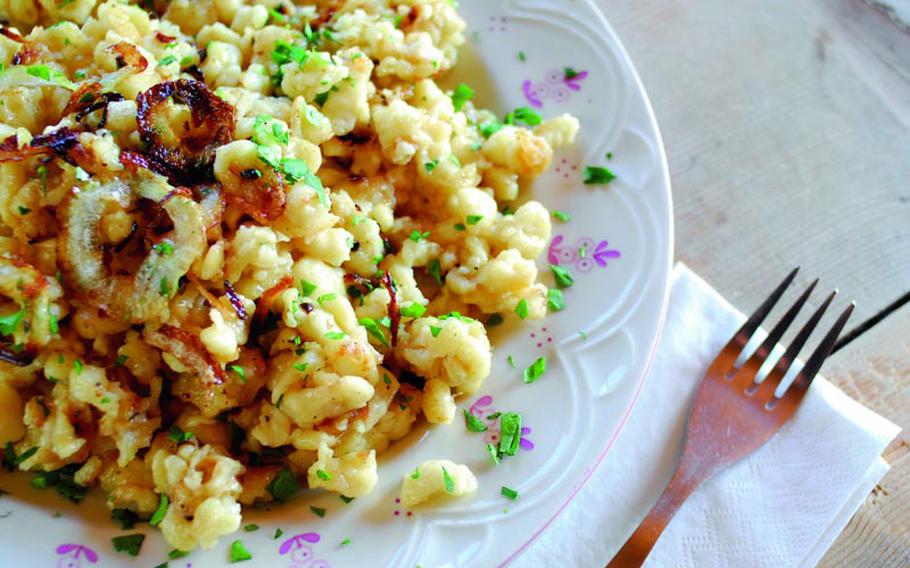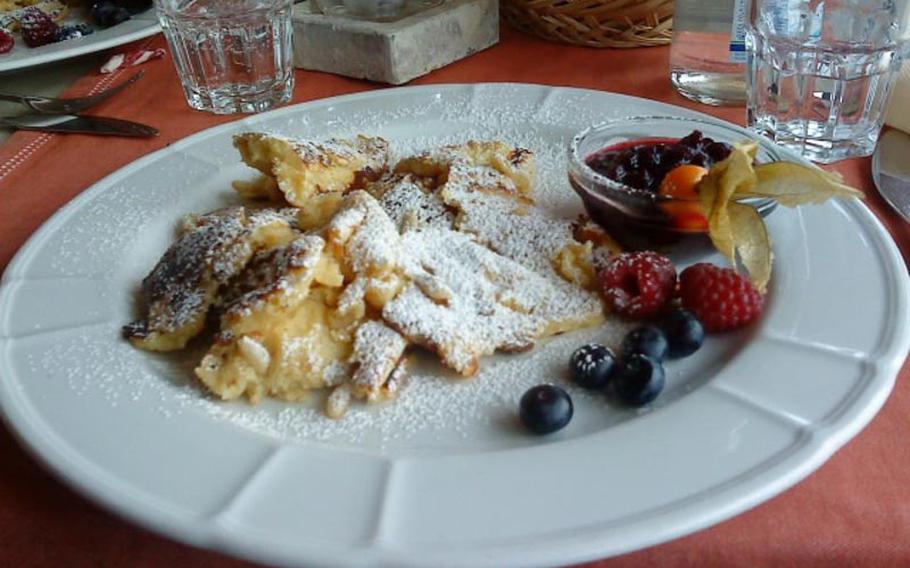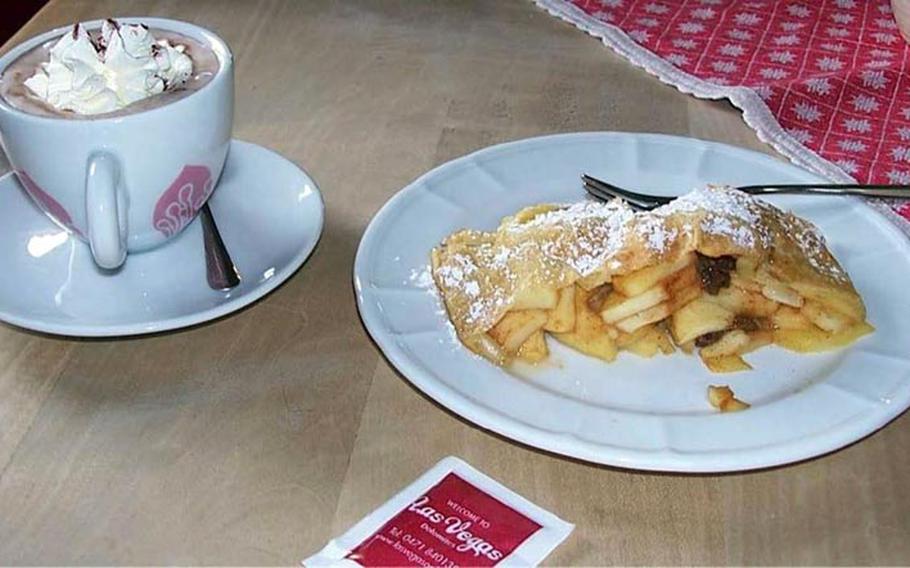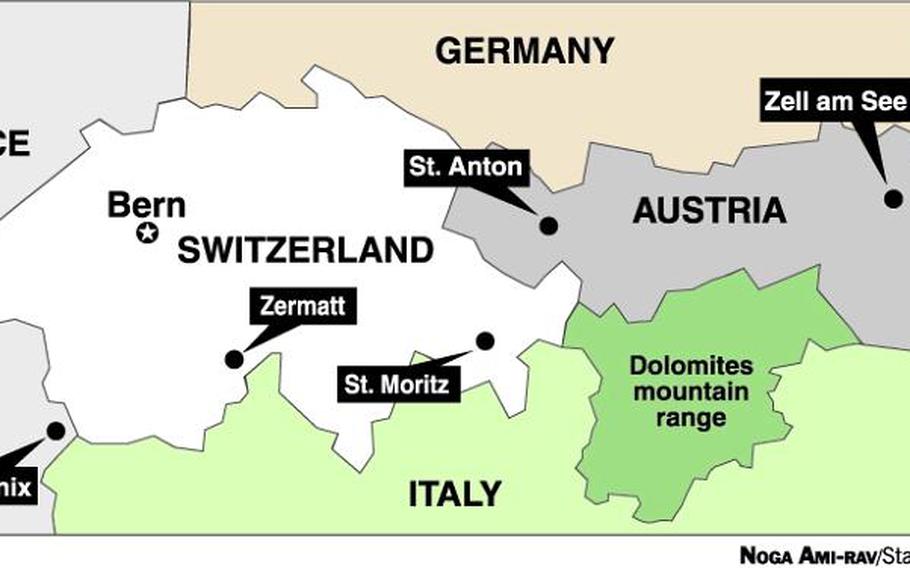 I love to ski. I love to eat. A perfect combination. You can burn lots of calories on the slopes and then not feel guilty about indulging in rich, fattening mountain specialties — tasty dishes that abound at high-elevation eateries:
• In France, there's Tartiflette – a yummy combination of potatoes, lardons, reblochon cheese, crème fraîche and onions.
• Switzerland, in addition to those two cheese favorites fondue and raclette, is known for Älpermaggronen, a hefty combination of macaroni, potatoes, cream and cheese, all topped with crispy fried onions.
• In Austria, try Tyroler Gröstel: fried potatoes and minced bacon usually served in a frying pan with a fried egg on top.
• On the Italian slopes, find plenty of tasty pasta combinations.
Drink and dessert specialties are also to be savored at mountain restaurants. Austria has the best apple strudel, and another winner, Kaiserschmarrn, strips of pancake smothered with a prune or apple sauce. Just don't count the calories!
I've been skiing in the Alps for years and have my favorite places on the slopes. I've also consulted friends and colleagues and have come up with the following recommendations. Some are popular as much for their ambience as for their cuisine.
Austria• St. Anton: Krazy Kangaruh and Mooserwirt. These popular spots for food feature awesome burgers and fries, spare ribs and chili, plus local specialties such as Käsespätzle (cheese noodles) and Tyroler Gröstel.
Krazy Kangaruh and Mooserwirt are nestled on the slopes several hundred feet above the town and a short detour from the main ski run. At the end of the day, skiers congregate at the Mooserwirt to down pints of beer and shots of schnapps, then dance in their ski boots on picnic tables to loud music played by a disc jockey.
• Lech: Balmalp. Friend Trina Robertson skis Lech every winter and recommends this mountain hut located at elevation 2,106 meters on the slopes midway between Lech and Zurs. According to its website, it's "the first smoke-free ski hut in Austria." It even has a heated outdoor bar. The menu features a variety of salads and wok creations.
• Wilder Kaiser Brixental: Holzalm. This is a favorite of Warren Field, a former public affairs officer in Pirmasens, Würzburg and Stuttgart, Germany, who skied the Alps for years, seeking out tasty treats as well as super slopes. Field, who now lives in Arizona, has fond memories of the Holzalm's "world-class apple strudel with crisp apple slices, raisins, slightly tart and a wonderful flaky crust." He cautions not to order it warm as it's put into a microwave and gets soggy. The Alpine hut restaurant is located above Brixen, near the Holzalm lift.
• Zell am See: Berghotel Schmittenhöhe. With its Schnapps Hans Bar, this is a rocking place with an outdoor bar where the action gets under way at 2 every afternoon with a disc jockey blasting sounds. Proprietor Herwig Schiefer ("Schnapps Hans") encourages dancing on the bar. His special drink: Vitamina Potenza, melon syrup and vodka with a slice of melon. Located at the summit of the Schmittenhöhe.
• Wagrain (Ski Amade region): Krapfenalm. I have fond memories of scrumptious hot doughnuts from this old farmhouse on the slopes. The ski instructors from Siegi Tours in St. Veit, whose ski weeks are popular with Americans, always stop here with their classes for a snack. There are numerous kinds of doughnuts: sweet, such as one with chocolate cream, and even some on the salty side with sauerkraut.
FranceFrench resorts can't boast as many quaint and authentic mountain huts as those frequently found on the slopes in Austria and Switzerland. But, don't turn up your nose at those mountain cafeterias. Field has this to say: "I remember a cafeteria at Chamonix where we had carved leg of lamb, crisp haricots verts (green beans), potatoes au gratin with a brown gruyère crust, and a blueberry tart for dessert." And, for fine dining, several restaurants in the Three Valleys ski region boast Michelin stars.• Chamonix: Les Vielles Luges (The Old Sleds). This 250-year-old farm restaurant is run by charming Frenchman Claude and his vivacious Australian wife, Julie. The special is Farçon, a mixture of grated potatoes, smoked bacon, prunes and raisins that was traditionally prepared on farms on Sunday mornings when it steamed for four hours while the farm family went to church. Located on the slopes of Les Houches ski area. Follow the blue run No. 3 Aillouds until you see a sign on the left leading through the trees. • Val d'Isere: Chalet Restaurant Edelweiss. This charming chalet in a sunny spot offering stunning views is the place for French mountain fare: Tartiflette. If that's too heavy, try a French gourmet favorite: foie gras terrine with fig jam. The chalet is located on the blue slope Mangard in the Fornet area. • Courchevel: Le Pilatus. This was the favorite lunch venue of my friends Klint and Phyllis Johnson, regulars on the Courchevel slopes. It's located on the slopes (Piste de Pralang) about 2,000 yards from the Courchevel airport, so you can watch airplanes as you savor Savoyard mountain specialties: the ever-popular Tartiflette or Diot, Savoyard sausages with Crozet, a pasta of the region. Enjoy wonderful views of Mount Blanc from the terrace.
ItalyThe Sella Ronda, a circular route leading around the mighty Sella massif in the Dolomites, is a skier's delight with 16 miles of downhill trails that can be skied in a single day. There's plenty of delicious dining en route at rifugios, alpine huts originally built for mountain climbers. Field, who has been skiing the Dolomites annually for the past 29 years, likes the following:• Jimmy's Hütte: Located high in the Passo Gardena above Colfosco, accessible when skiing the Sella Ronda in the counterclockwise direction. Field is a fan of Jimmy's Spaghetti Vongole (baby clams).• Piz Boé: Located above Arabba and accessible on the Sella Ronda in both directions. Field's recommendation here: spaghetti marinara topped with fresh arugula.• Rifugio Salei: Ski journalist Risa Wyatt likes this eatery located on a sunny plateau in the Val Gardena region. Order the specialty: gnocchi topped with Gorgonzola sauce and arugula, followed by homemade raspberry-and-red-currant grappa.The Italian slopes are also known for creative drink concoctions. Field has tried most.Col Alto above Corvara, he says, is the place for the "best hot chocolate … so thick the spoon almost stands up." Nearby is the Negger Hütte, which serves Negger Milch, a hot milk-based drink consisting of a variety of liqueurs served in a small glass.And, there's Calimero, a layered hot drink of egg liqueur, espresso and foamed milk dusted with cocoa and served in a glass cup at Rifugio Piz Arlara on the east side of Corvara.In the Val d'Aosta region in western Italy, not far from the French border, is the Christiania restaurant in the Courmayeur resort. Try regional favorites here where the local cheese is Fontina, used to make fondue known as Fonduta. You'll find risotto and polenta on the menu, too. Christiania is also known for vegetarian dishes and excellent pizza. Located at elevation 1,706 meters on the Plan Checrouit in front of the ski school.
Switzerland• Zermatt: Chez Vrony. Sit on the terrace in the sunshine and enjoy outstanding views of the Matterhorn. My husband and I discovered this idyllic locale one summer while hiking in the area. It's open year round and accessible on skis from the Sunnegga lift to Findeln. Try that Swiss classic Rösti, fried shredded potatoes, especially decadent at Chez Vrony where they are combined with bacon, ham, cheese and a fried egg. • Hennu stall: "The" place to stop on the slopes for an end-of-the-ski-day drink. To get there from Furi, follow the trail to Zermatt and join the crowd gathered outside. If you need a warm-up, order a schnapps café.• Verbier: Chez Dany. Verbier is my favorite Swiss ski resort, and Chez Dany is the place I seek out for lunch. It can be tricky to find, however. From Ruinette, ski to Verbier Medran. Look for a sign in the middle of the slope to Chez Dany, which is hidden away in a pine forest. I always order a Croute Fromage, a tasty, gourmet type of open-face grilled ham-and-cheese sandwich, and a glass of Fendant, a light, fresh Swiss white wine of Valais, this region of Switzerland.• St. Moritz: Trutz. A woodsy mountain hut whose Austrian chef makes dynamite desserts (apple strudel and Kaiserschmarrn) as well as a dish with a taste of Italy: polenta with Gorgonzola. The Souvretta chair lift leads to the restaurant, and Chesa Chantarella for tasty food and superb people watching. St. Moritz is a chic winter address even for nonskiers. Sit on the terrace and take in the scene: Posers swaddled in fur lounging in sheepskin-covered chairs with a champagne bottle on an adjacent table.• Champéry (Portes du Soleil): Buvette des Clavets. "It doesn't get any better than this," remarked a friend as we sat on the terrace of this delightful place enjoying a fondue lunch. The views of the surrounding peaks almost make you forget to eat. Located in the Grand Paradis ski area above Champéry.Photojournalist Leah Larkin lives in France and can be contacted through her website, leahlarkin.com, or blog address, provencetales.typepad.com.
---
---
---
---