Sixty years later, working to bring the boys home
by
Kevin Dougherty
October 2, 2005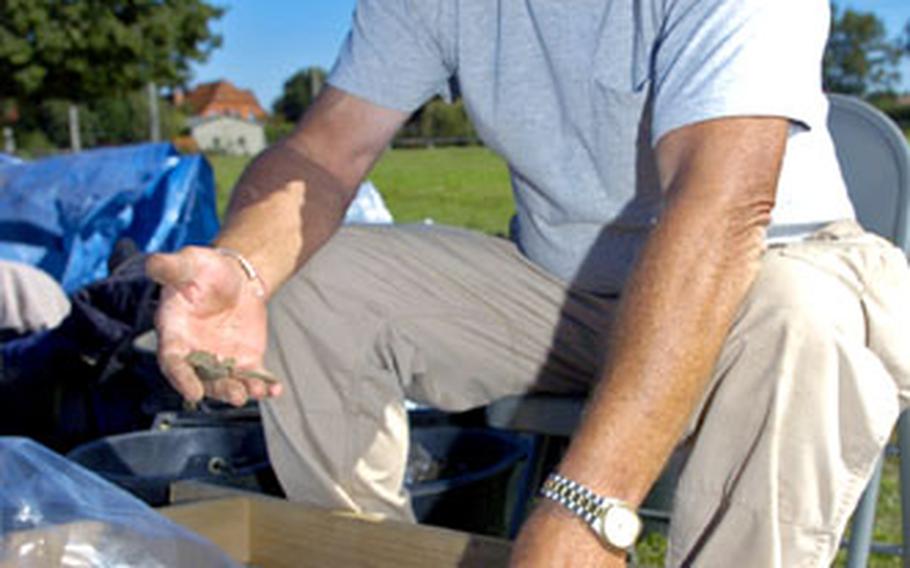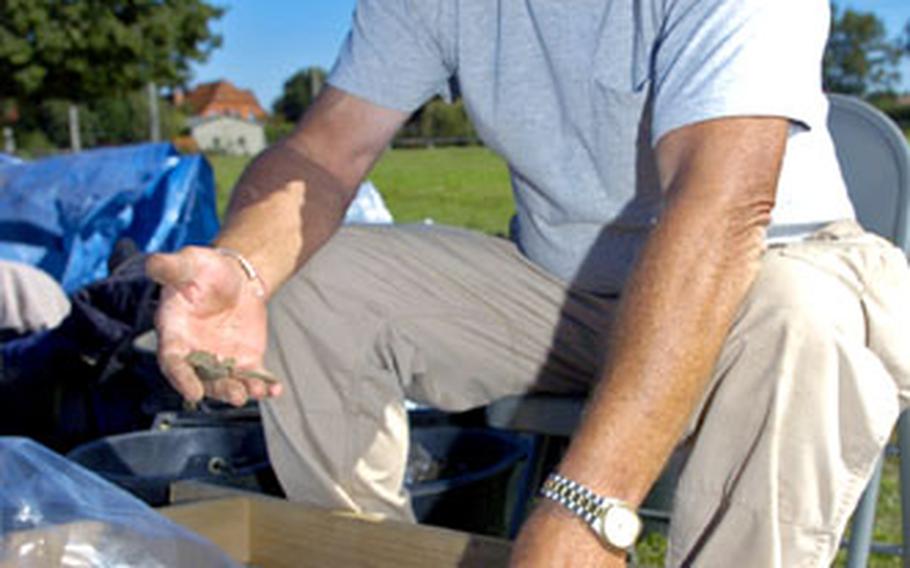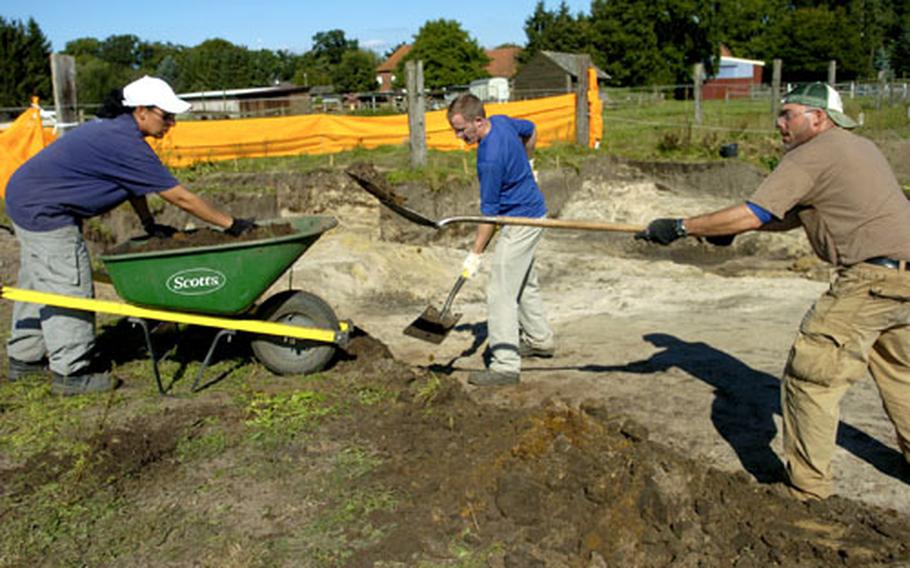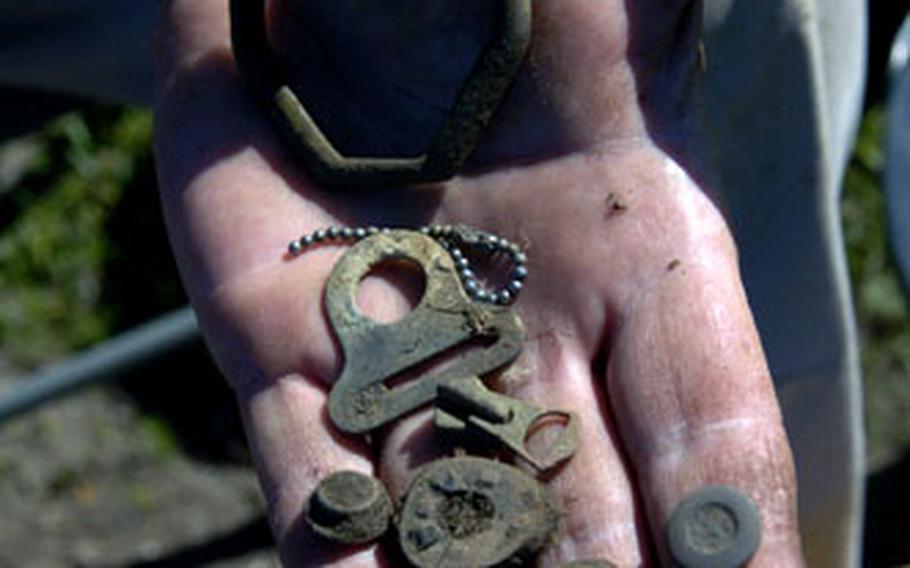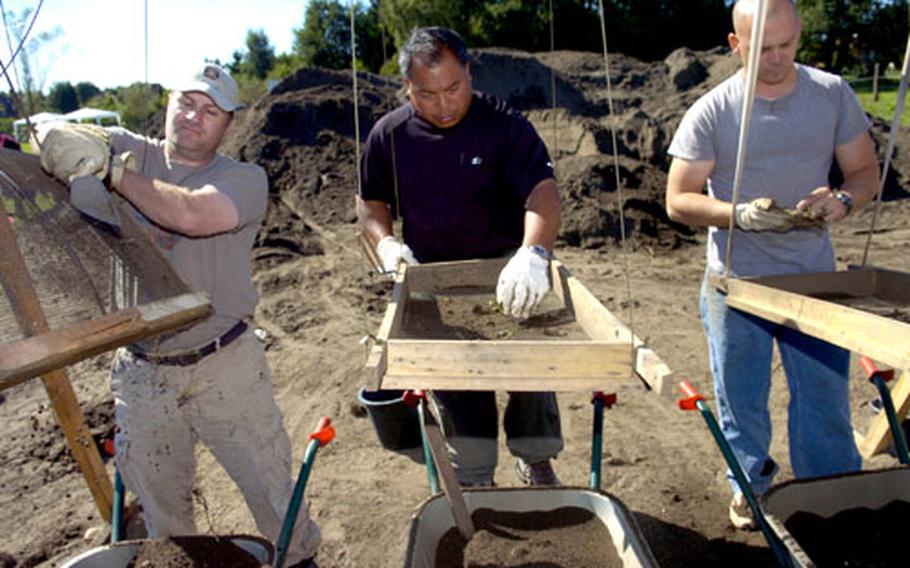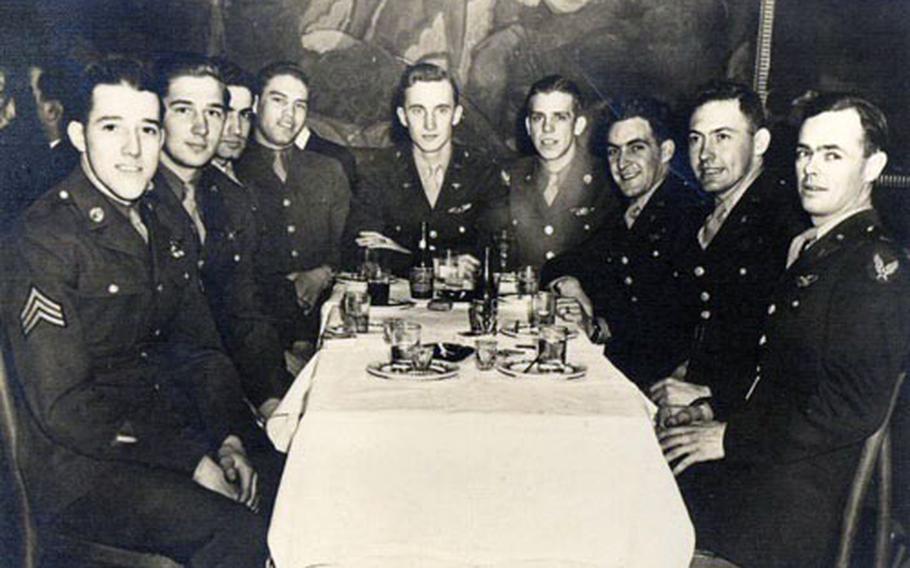 At the time, news accounts called it the most ferocious air battle ever fought over the German capital.
"The assault on Berlin was perhaps unequaled by any previous daylight blow of the war," the Montgomery Advertiser reported in its April 30, 1944, edition, the day after the massive bombardment.
From Berlin to Bordeaux, the Allies had been hammering Adolf Hitler's forces for weeks in what was a prelude to the D-Day landings in Normandy, France. On this day, U.S. bombers were joined by hundreds of fighter aircraft, friendly as well as foe.
"Roaring more than 500 miles across Europe through a gauntlet of German fighters and anti-aircraft bursts," the Advertiser continued, "about 1,000 American Flying Fortresses and Liberators converged on the Nazi capital at the noon hour, bringing to Berliners once more the real and terrible preliminaries to invasion."
With so many flying machines in the air, there were bound to be losses. That's just how things were back then.
Piloting one of the 63 bombers that failed to return to England that afternoon was 2nd Lt. Robert R. Bishop of El Reno, Okla.
Now, after more than six decades, a team of Americans believes it has recovered the remains of that ill-fated, 10-member crew.
"Every little piece is important," Army Staff Sgt. Rick Thomas said as he stood at the crash site. "It doesn't matter how small or how burnt. Our job is to bring back all the remains we can of our fallen comrades."
As members of the Joint POW/MIA Accounting Command, Thomas and his comrades say they have one of the noblest jobs in the U.S. military. That job is the recovery and repatriation of remains of servicemembers who took their last breath on foreign soil fighting for their country.
No other nation devotes more money and effort to this task than the United States. From preliminary site investigation to interment, the cost of just one dig could be as much as $1 million or more, depending on the location and conditions. Some JPAC teams will climb a mountain, traipse through a jungle or forge a stream, often multiple times, just to reach a potential crash site.
The spot where Bishop's B-24J Liberator went down is more accessible than most. Located in a pastoral setting just north of Hanover, the crew's next-to-last resting place is a family farm where crops grow and horses graze.
The site at the village of Mellendorf is one of five that JPAC worked during a 45-day mission to Europe in August and September. The others were in eastern Germany, central Hungary, Normandy and the French island of Corsica.
It's hard, tedious and humbling work. It's also a validation of sorts.
"The POW/MIA symbol now means something when I look at it," said Air Force Tech. Sgt. Linda Miller, a still photographer and regular site hand. "I have a part in bringing some of them home."
Added Marine Sgt. Thaddeus Land: "If I'm on foreign soil and get killed, I know my brothers will come back someday to get me."
But for many of the surviving relatives of the 78,000 servicemembers still missing from World War II, the wait — now entering its seventh decade — will almost certainly pass to the next generation.
That's because JPAC and its forerunner — the U.S. Army Central Identification Laboratory, Hawaii — has focused much of its time and resources on those missing in action from the Vietnam War.
Additionally, the majority of MIAs from World War II will never be recovered because they were lost at sea. Dr. Gregory Fox, the chief anthropologist at the Hanover site, estimates that only between 20,000 and 30,000 servicemembers from the war are recoverable.
The challenge is time and money and getting firm leads on possible sites.
"We would agree there is a sense of urgency" with respect to MIAs from World War II because many of the witnesses and first-person accounts are getting old and soon will no longer be available, said Army Maj. Rumi Nielson-Green, a JPAC spokeswoman in Hawaii.
As with a lot of digs, the Hanover site was brought to JPAC's attention by a relic hunter. The U.S. military no longer has any legal claim to the remains of these World War II aircraft, and so for years enthusiasts (some would call them vultures) have been scouring files and fields for clues as to their whereabouts.
Anthropologists such as Fox determine where to dig and for how long. While backhoes are sometimes brought in, much of work is done by hand, using shovels, wheelbarrows and screen sieves, or sifters.
Music and occasional schoolyard antics help enliven the atmosphere, but the work remains monotonous, backbreaking, and yet incredibly rewarding.
"There's no better feeling than walking off a plane holding a flag-draped casket and knowing that you brought home one of our missing comrades," Thomas said. "It's just a great feeling."
Still missing
Tens of thousands of U.S. servicemembers are listed as missing in action from 20th-century wars. The following are estimates of the number of MIAs from World War II on: