Shake Shack holds its own in the Tokyo burger competition
---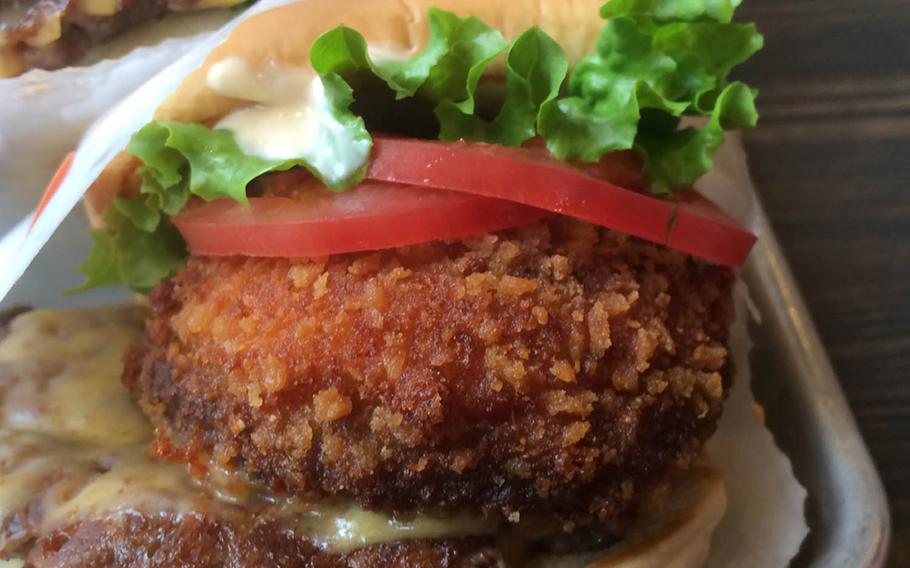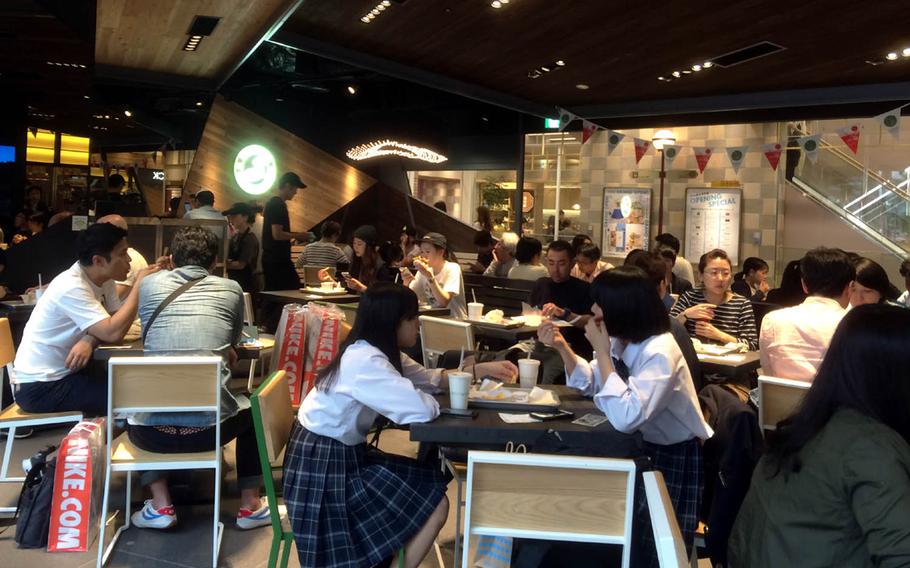 An American burger joint in Tokyo these days isn't going to get a free pass on novelty.
Those living outside Japan's megalopolis might think of the city as a place for sushi, ramen and other Japanese classics. Yes, it's got all of that, and it's great.
But Tokyo has become a world-class burger city, and there's even a website, tokyobestburgers.com, devoted to ranking about 100 of the city's best burger joints.
Now in comes Shake Shack, a New York City-based fast-casual chain that has grown rapidly in the U.S. during the past decade, and which recently opened a second Tokyo location in Ebisu.
Among burger aficionados, Ebisu is known as the home turf of Blacows, an ultra-premium burger restaurant that regularly gets plaudits for having one of the best burgers in the world.
Which place to pick — Japanese craftsmanship vs. New York style — makes for a much more interesting dilemma than the old McDonald's-Burger King feud ever did.
Judging by the crowds, Shake Shack is more than holding its own in the Tokyo burger competition. Even on a Friday in the early afternoon, there's a line and a short wait for a table.
Shake Shack's prices are positioned between McDonald's and places like Blacows, where a bacon cheeseburger on a fresh-baked Mayson Keyser bun costs a cool 1,700 yen (about $16).
A simple single-patty ShackBurger, at 680 yen, is a bargain in comparison. But I operate under the philosophy that if you are going to indulge, there is no point in doing it halfway.
I ordered the double SmokeShack, a cheeseburger topped with smoked bacon, chopped cherry pepper and the in-house sauce blend for 1,180 yen.
The meat patties reminded me of a purer version of Wendy's. This burger, for me, was more about the slight spice of the pepper, the hint of bacon smoke and the cheese. The bread, advertised as a potato roll on Shake Shack's website, was serviceable but not memorable.
Surprisingly, I preferred the Shack Stack (1,230 yen), a fried Portobello mushroom filled with cheese on top of a burger patty. I think I could eat a plate full of those fried mushrooms, just as soon as I take up running marathons and get my arteries scraped. The 'Shroom Burger, at 930 yen, comes without the burger patty.
The crinkle fries, 420 yen for a regular portion, were appropriately crispy and popular among the clientele lining up for little cups of ketchup.
I can't speak for the shakes, floats and frozen custards, which come in all of the standard flavors, plus a few rotating special flavors. However, the beer selection is impressive, with Brooklyn Brewery, Hitachino and Yebisu all on tap and sold by the pitcher, a rarity in Japan. The iced tea was freshly brewed as well.
Shake Shack also serves a few different hot dogs, including a Chicago-style dog with the requisite sport peppers, celery salt and mustard (no ketchup, please).
Blacows, Arms, Brozer's and a handful of other places are probably a cut above Shake Shack for a burger alone, if price is no object. But given the convenient location, the extras and prices, Shake Shack is a worthy option, if the line is relatively short.
Shake ShackLocation: Ebisu Atre West, Ebisu Minami 1-6, Shibuya-ku, Tokyo
Hours: 10 a.m. to 10:30 p.m. daily
Prices: Burgers range from 580 yen for a single-patty hamburger to 1,280 yen for the Shack Stack.
Dress: Casual
Directions: From the JR Ebisu station entrance near the long escalators into Atre West, walk outside toward the taxi rank. The restaurant is on the ground floor.
Information: English descriptions of menu items at www.tinyurl.com/zpacqlj
---
---
---
---