Seoul's The Place sets social media on fire with its 'pizza bomb'
by
Kim Gamel
July 6, 2016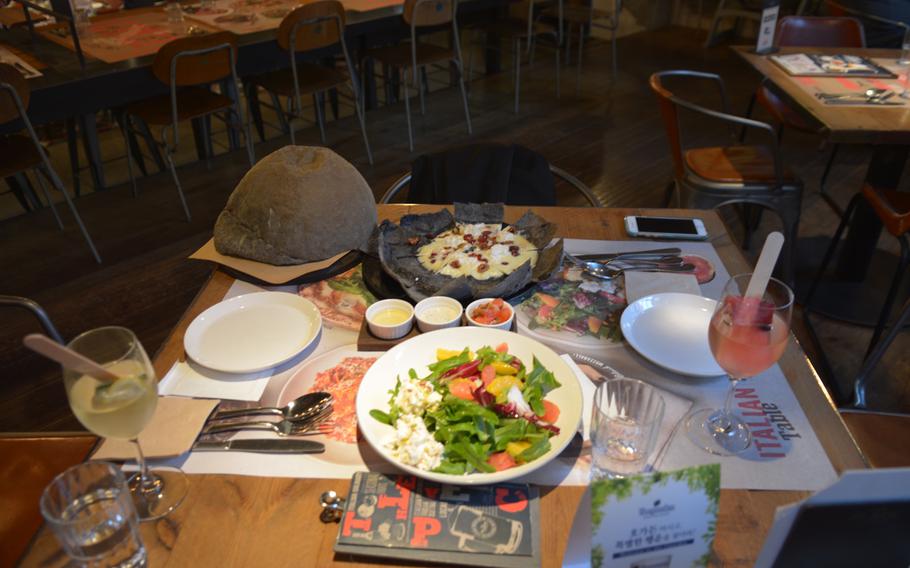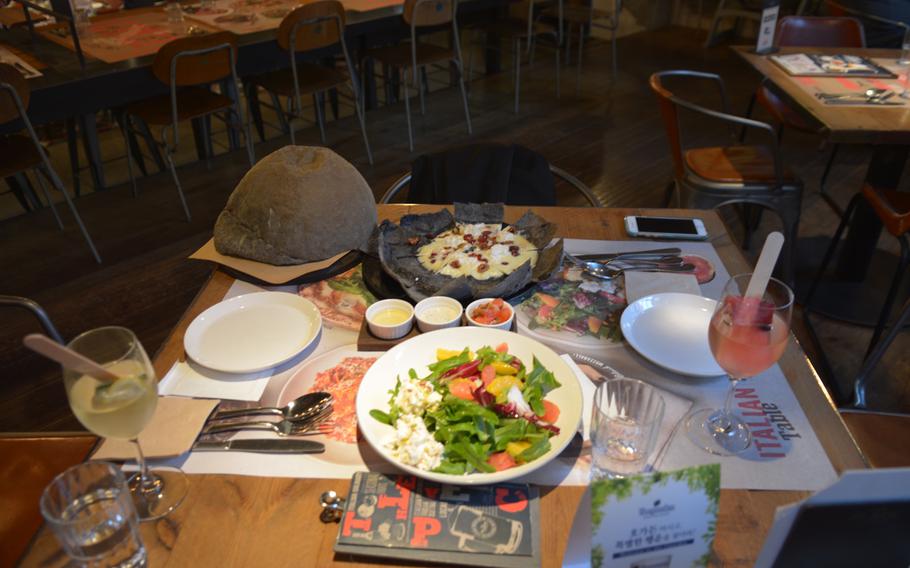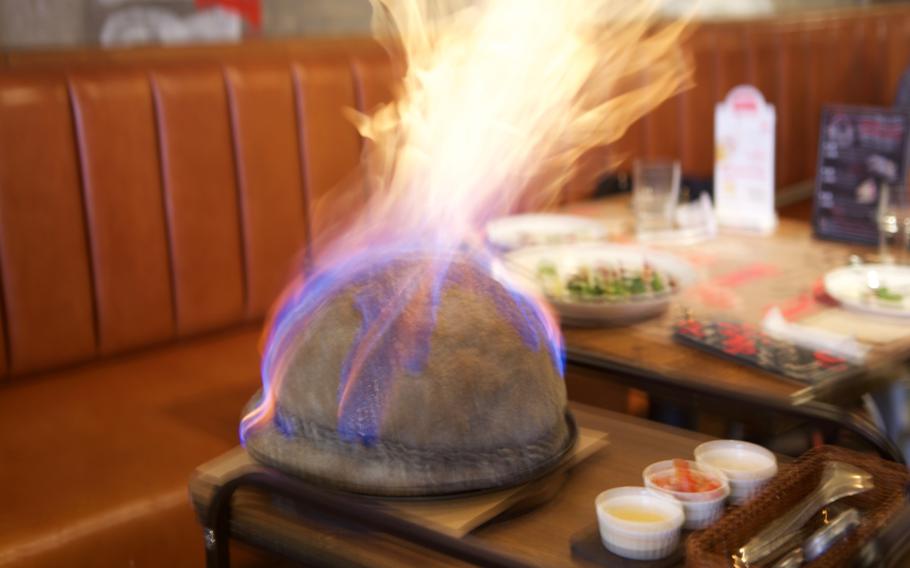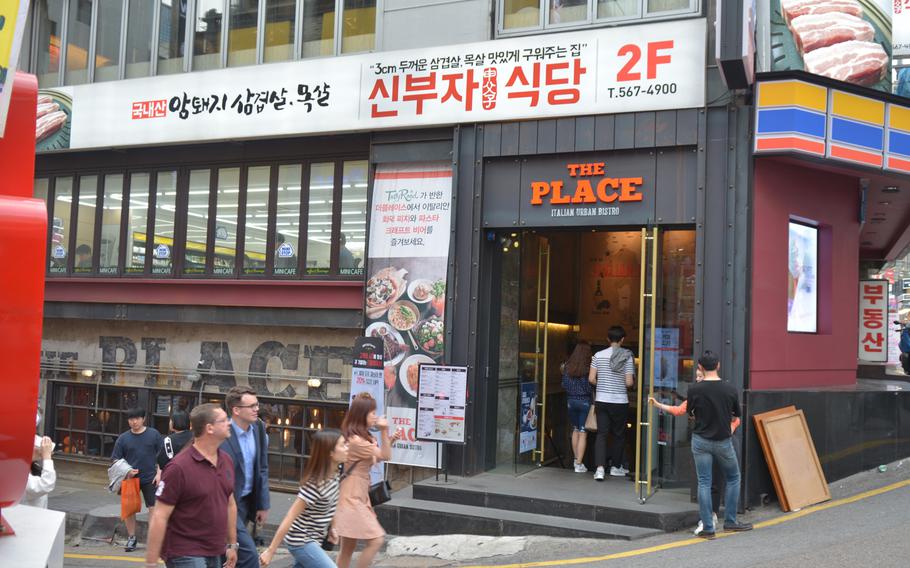 It's no surprise that pizza would be the main attraction at an Italian restaurant. But The Place, a popular eatery in one of Seoul's trendiest districts, serves it with a twist — or rather a dome.
Waiters bring the so-called "pizza bomb" to the table, pour alcohol over the dough and set it on fire. They then use scissors to cut off the top as it becomes crisp, revealing a piping hot, paper-thin pizza smothered in cheese and sprinkled with cranberries and walnuts.
The gooey dish has become a social media star as diners — encouraged by signs at the restaurant — share photos and videos on social media. But the flames last only a few seconds, so have your camera ready.
What happens next is a little confusing. I wasn't sure what to do with the top half of the dome, which was black from squid ink and left sitting to the side of the pizza.
My dining companion joked that it would make a nice hat. We decided to break it apart and dip the pieces in sauce like chips. Many customers left it untouched.
The pizza itself, which costs 21,000 won (just under $20), was fairly bland — it was hard to taste much more than the cheese. The restaurant recommends buying a salad to add as a topping. There's a jalapeno Cobb salad that complements it perfectly. The pizza also came with a plate of three sauces — hot salsa, ranch and honey.
We opted instead for a ricotta frutta salad at 12,000 won ($10) and the risotto balls at 8,000 won ($6) to share as side dishes. Those were the highlights. The romaine lettuce was fresh with generous servings of ricotta cheese and fruit, and the risotto balls were spicy and filling.
David Granat, a lawyer from St. Louis, Mo., who was sitting with friends at another table, summed it up like this: "As a pizza, it's just all right, but their other food is delicious. I think it was worth the show, but there are better things on the menu."
The restaurant, which boasts of using local and fresh ingredients, serves several other types of pizza as well as pasta, risotto and a variety of other dishes.
The main ground-level floor grew busier by the hour on a recent Friday night, but there was plenty of space downstairs, which also has a fully stocked bar. The restaurant offers a specialty drink called vino pops, basically sparkling wine with a raspberry or lemon popsicle for added flavor. They were refreshing at 8,000 won each.
The PlaceLocation: The Place is a chain with several locations, including the COEX mall. The one we went to is at 96 gil, Gangnamdaero, Gangnam-gu, Seoul.
Hours: 11 a.m.-11 p.m. May vary depending on location.
Dress: Casual
Information: Find a menu in English and Korean at www.tinyurl.com/hv5tn73.
---
---
---