See great views from the ruins of Zakimi Castle on Okinawa
---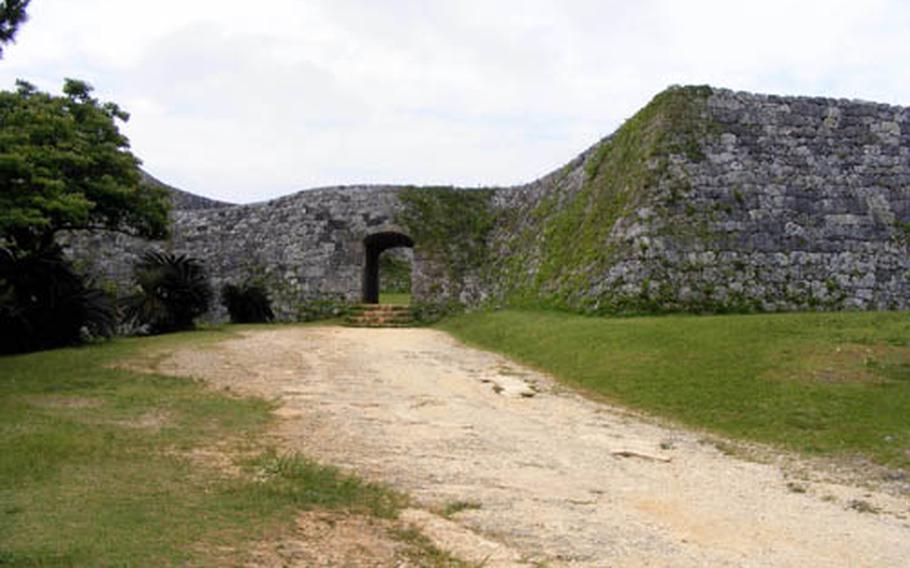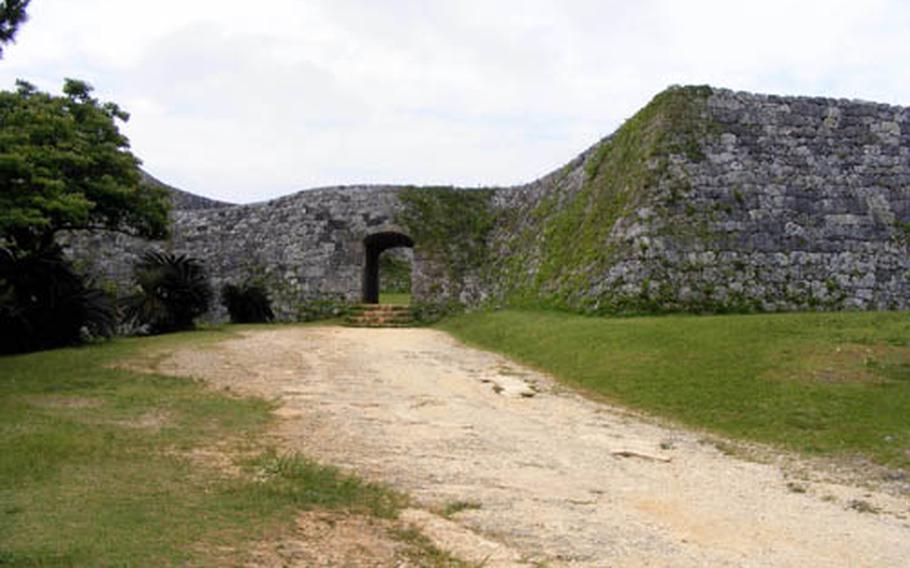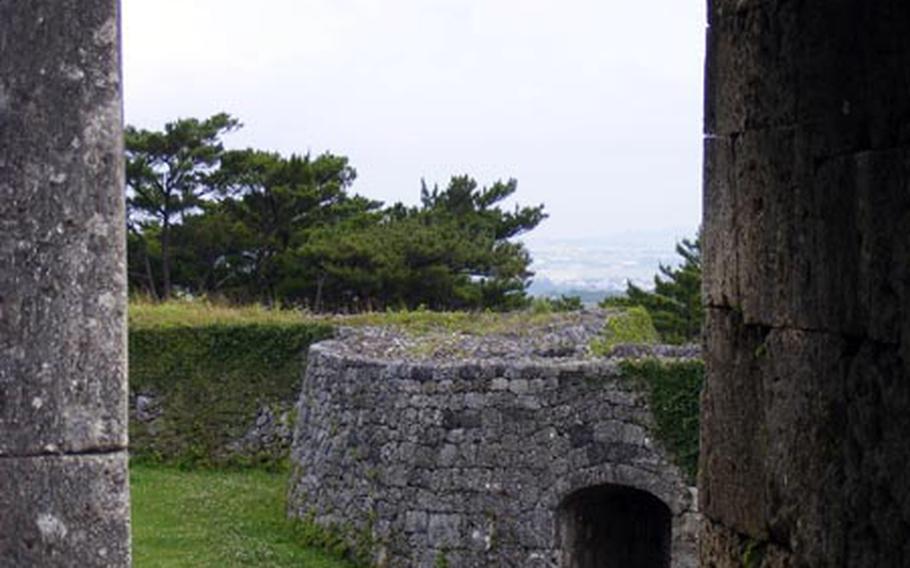 Scene, Sunday, June 14, 2008
On this subtropical island, history is often just around the corner.
There's a housing boom in the village of Yomitan, with brand new homes overlooking the East China Sea built expressly for Americans connected with the U.S. military.
And overlooking those new homes, just a short walk away, are the 600-year-old stone walls of Zakimi Castle, one of nine Okinawa sites listed as a UNESCO World Heritage Site and a Japanese National Treasure.
Built between 1416 and 1422 by Lord Gosamaru, a powerful regional chieftain, the foundation and walls of Ryukyuan limestone are all that remains of the fortress that once dominated Okinawa's central west coast, commanding views that warned its inhabitants of invasions from the sea. Visitors can explore the two inner courts and climb to the top and enjoy a view that on a clear day includes Okinawa's Motobu Peninsula and the island of Ie Shima.
Located about 425 feet high, the castle has a panoramic view that also includes the Onnadake Hills and the Kadena Ammunition Storage Area to the east and the Kerama Islands to the southwest. The site is so strategically placed that the Japanese used it as a gun emplacement before and during World War II and it was a radar site for the American military after the war.
The castle's two gates are said to be the first stone arches on Okinawa. During construction, many of the larger stones were stripped from the dismantled Yamada Castle, located about four miles north in the village of Onna. A human chain was used to pass the smaller stones by hand. Larger stones were rolled uphill on logs.
The castle walls zigzag atop the hill. The outer walls are lower and an arched gate leads to an inner courtyard that occasionally is used for special benefits, including outdoor operas. Across the courtyard is another steeper stairway leading to an arch and the castle's higher inner walls.
The highest point is about 42 feet from the ground.
The castle's builder, Lord Gosamaru, was one of three powerful Okinawan kings of the period and was instrumental in uniting the islands under one ruler, King Shohasi. The king later ordered Gosamaru to move closer to his seat of power at Shuri, resulting in the construction of the castle at Nakagusuku in southern Okinawa, which is also listed as a World Heritage site.
At the main entrance to Zakimi Castle is the Yomitan Village History and Folklore museum, which contains about 400,000 items including archaeological pieces collected during the reconstruction of the walls and displays that cover the Battle of Okinawa and local customs.
On the second floor are displays of Yomitan's legendary textiles and ceramics.
---
---
---
---