Sankt Goar: Enjoy vistas, vineyards, along the Rhine
by
Eric A. Brown
December 5, 2013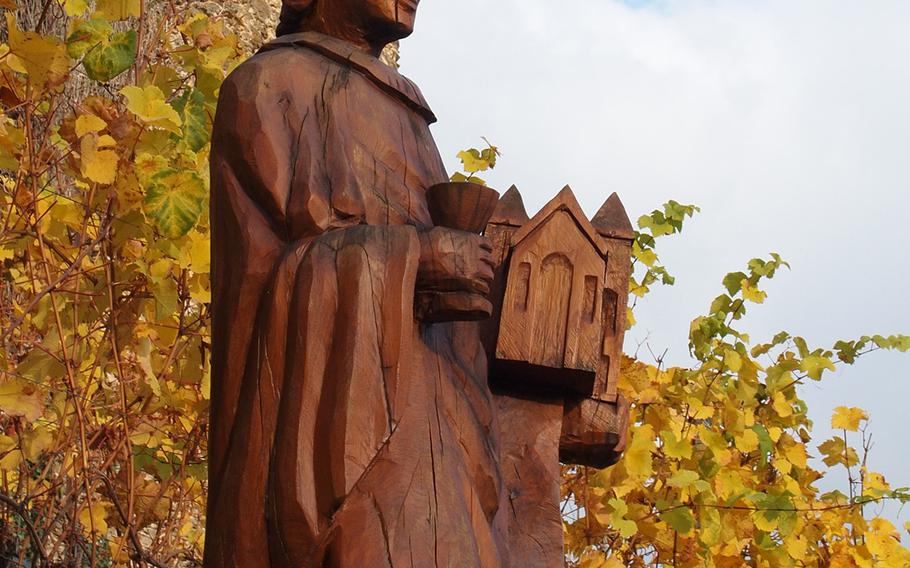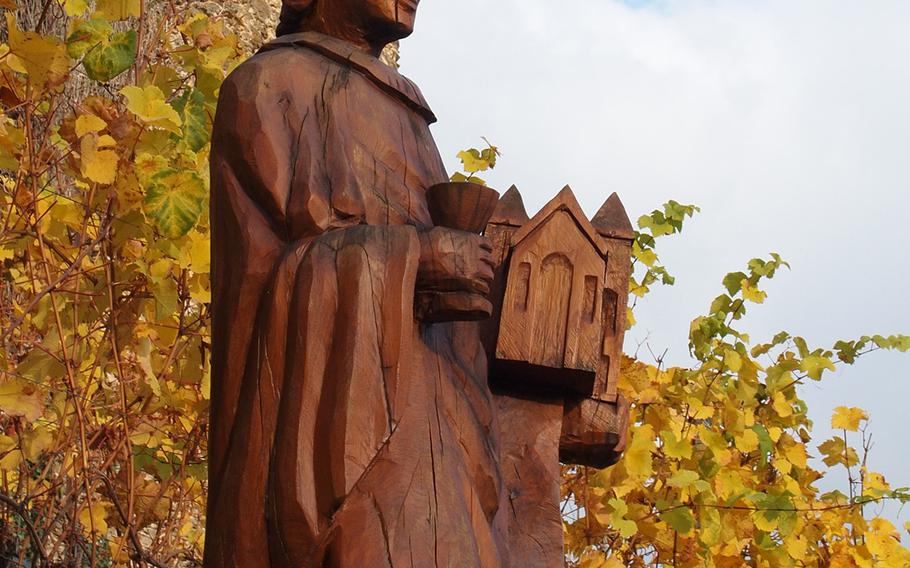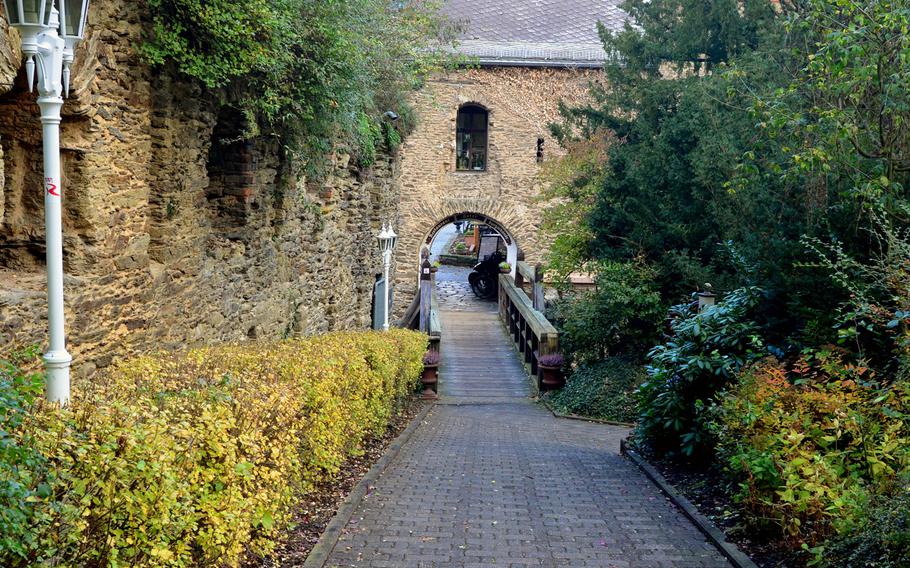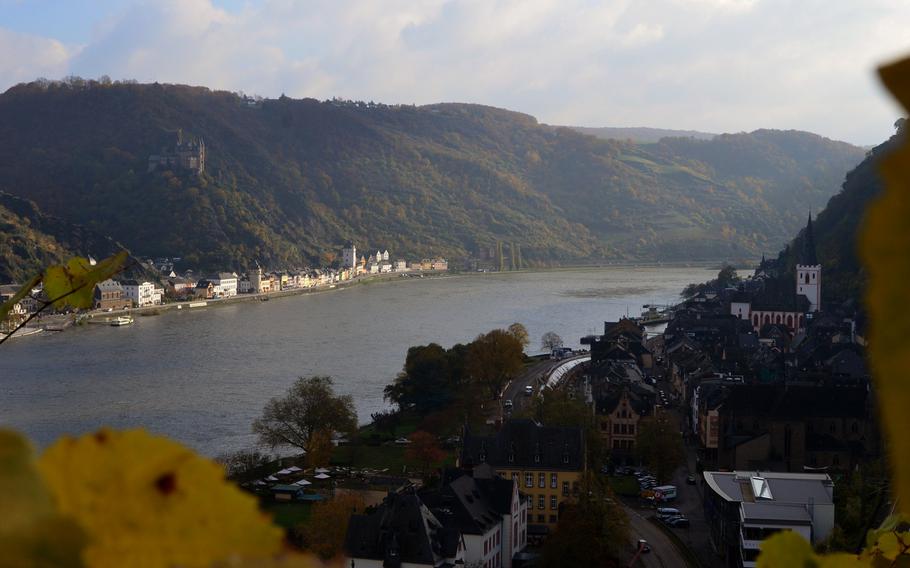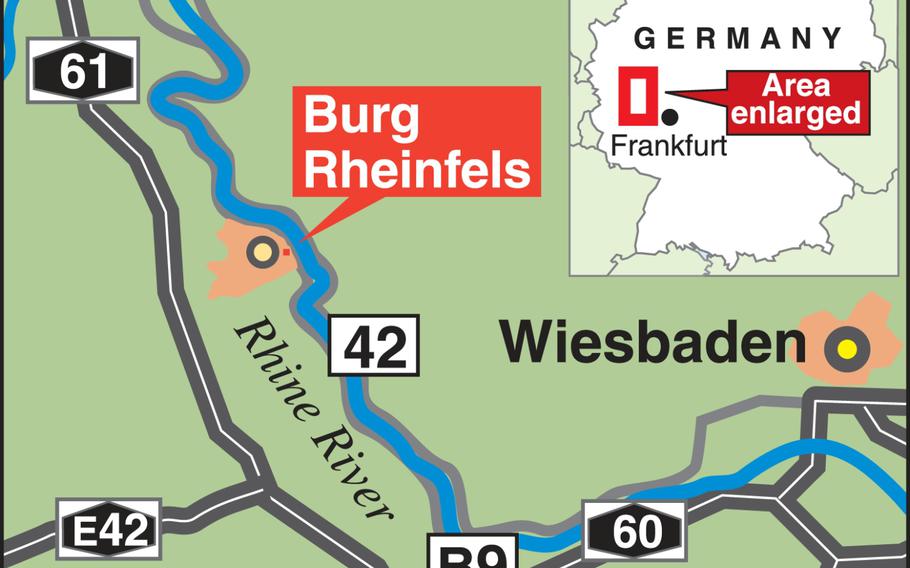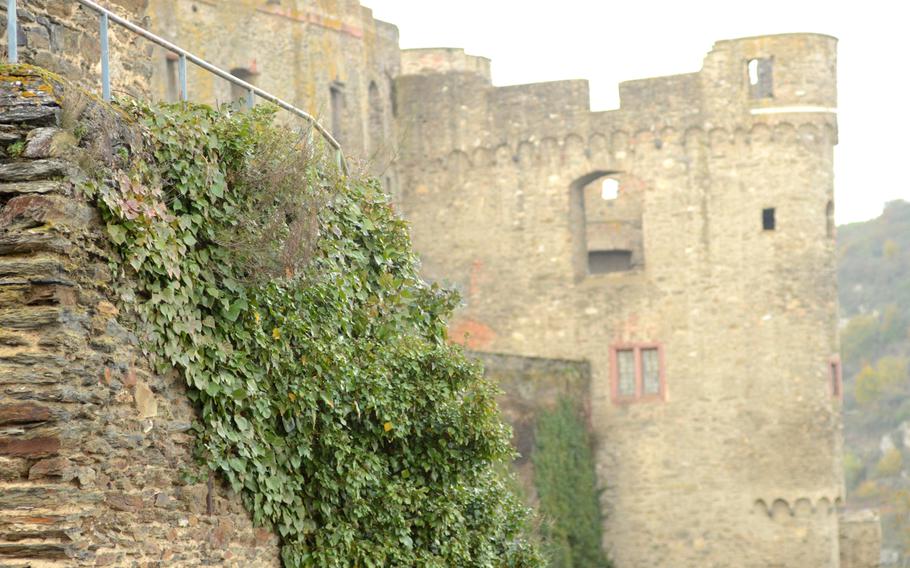 The busy summer tourist season has come to an end in the Rhine Valley, but don't pack away your comfy walking shoes just yet.
Autumn, and the "low season," which typically begins Nov. 1, is the perfect time to explore castle ruins without tourist competition, enjoy the dramatic sweep of hillside vineyards and get a seat immediately at eateries along the Rhine River.
When my children were younger, family sightseeing was typically limited to short, stroller-friendly day trips. Even if my family has outgrown naps and strollers, the day trip remains a family favorite, and this destination can certainly accommodate both.
Sankt Goar, a sleepy little town nestled at the base of Burg Rheinfels, once noted as the largest fortress along the Rhine, is roughly 45 miles from Wiesbaden and an easy 50-minute drive on the B9 highway — just enough time for a game of "I spy a castle."
All along this driving route, castles and other fortresses are perched upon steep, vineyard-covered hillsides as barges navigate the fast-moving Rhine River. The scenic route permits a parallel drive along the river's edge while winding past cozy villages.
As we moved along the river valley and onto Sankt Goar's main street, or Hauptstrasse, road construction was a bit disappointing; however, this inconvenience slowed traffic for only a few minutes and didn't block entry to merchants' shops and eating establishments.
Stefan Kollmar, owner of Stefan's Wine Paradise, along the riverfront, explained that the Riesling in his neck of the woods is responsible for a drier variety of wine, as opposed to many of the sweeter wines found upstream. I found this to be true as he offered tastes of several of his offerings. He and his family also produce delightful liquors such as blackberry and peach brandy, all made from fruits grown on the surrounding hillsides.
The valley's famous Riesling grapes are grown along this part of the Rhine and are transformed into jams, jellies and, of course, wine.
From this area, signs clearly point uphill to Burg Rheinfels, where there is ample parking. Because it's low season, castle tours are offered only on Saturdays and Sundays, from 11 a.m. to 5 p.m. Bring a flashlight to explore the castle tunnels, but note the tunnels are not stroller-friendly. If your exploring brings you there before or after the castle's gift shop operating hours, the castle doors will be locked, but you can still take advantage of breathtaking views of the Rhine River valley from around the perimeter of the castle walls and from its serpentine gardens a short walk below.
Directions Although the B9 highway from Wiesbaden is certainly the most scenic route to Sankt Goar, autobahn A60 to A61, in the direction of Koblenz, might reduce the journey by a few minutes. From the A61, take exit 43, and signs point the way to Sankt Goar and Burg Rheinfels.
Food There are a host of restaurants to choose from along the Rhine, as well as in Sankt Goar.
Times Burg Rheinfels is open Saturday and Sunday (if the weather permits) from 11 a.m. to 5 p.m. the first Sunday in November until the middle of March. The rest of the year, the castle is open daily from 9 a.m. to 6 p.m. (last weekend in October until first Sunday in November from 9 a.m. to 5 p.m.)
Costs Adults: 4 euros (about $5.55), ages 6-14: 2 euros; under 6: free; family ticket: 10 euros for two adults and up to four children ages 6-14. There is free parking directly outside the castle walls.
Information Sankt Goar Tourism Office telephone: (+49)(0)6741-383; website: www.st-goar.de; email: touristinfo@st-goar.de. Burg Rheinfels website: www.burg-rheinfels.com; email: burg-rheinfels@st-goar.de; telephone (+49) (0) 67 41/77 53 or 383.