Ryutosen: Hidden gem features falls, restaurant & museum
by
burkem@pstripes.osd.mil Matthew M. Burke
August 25, 2011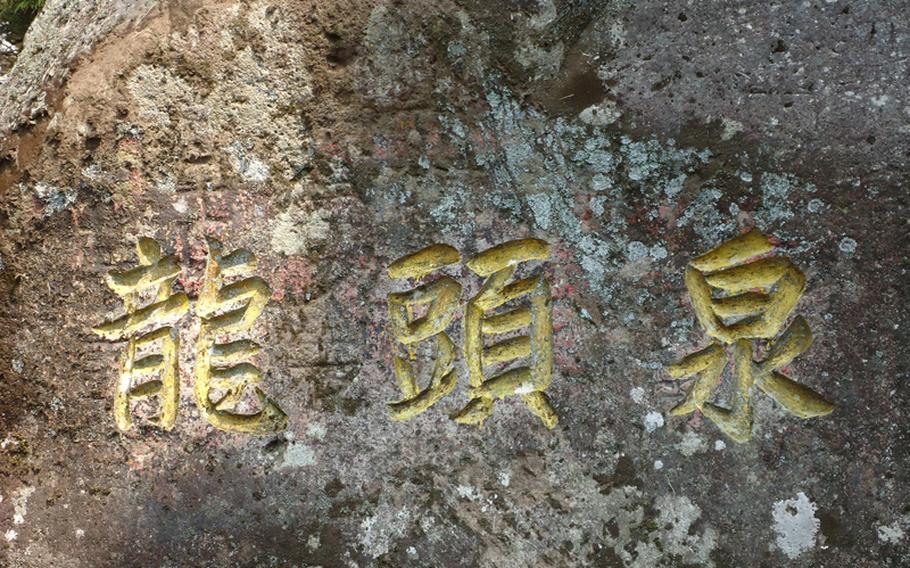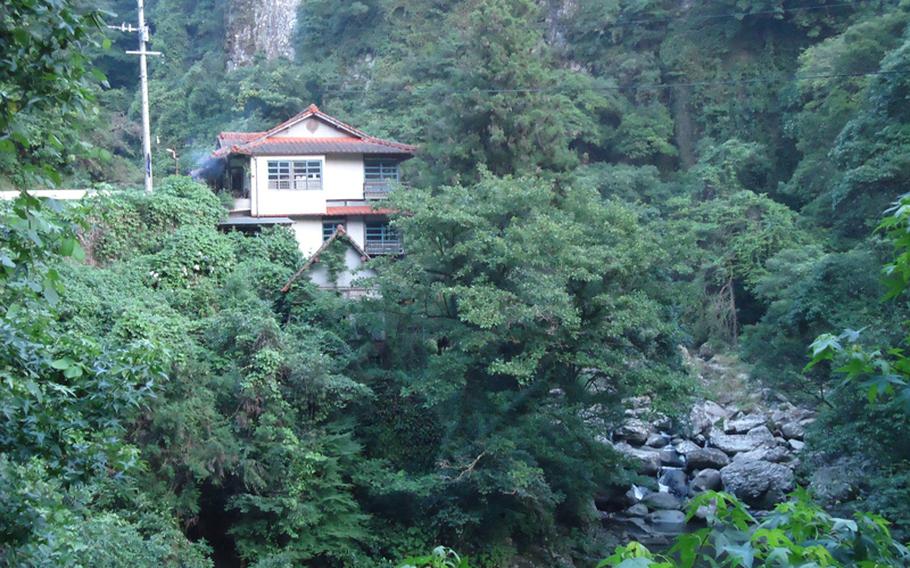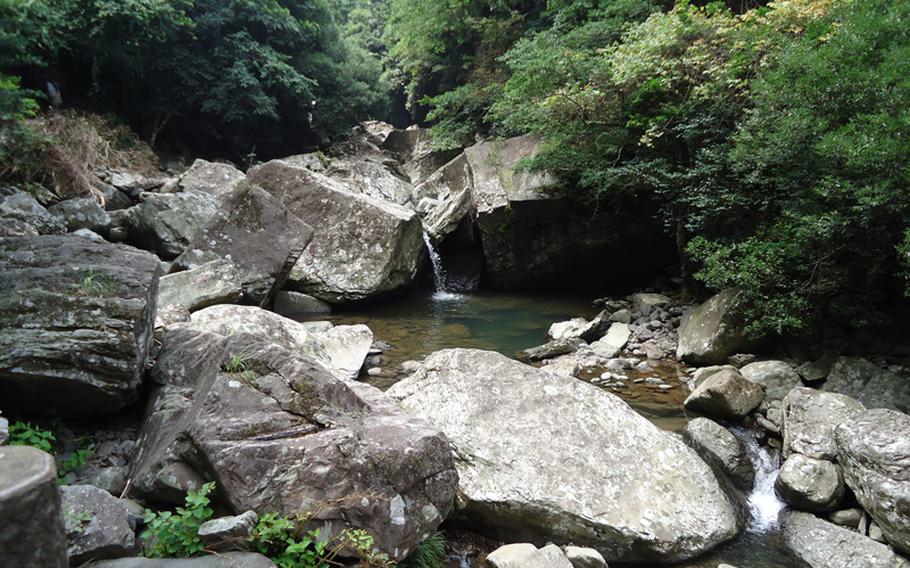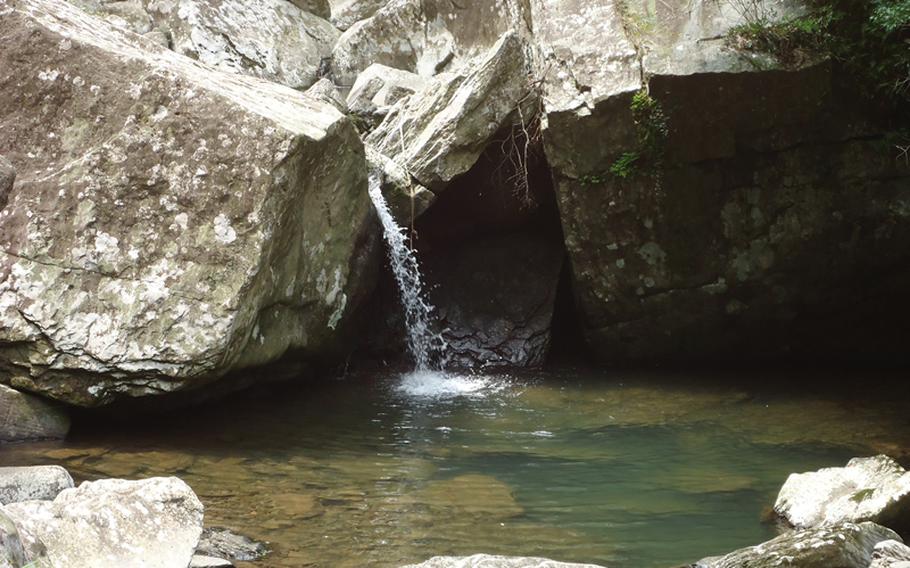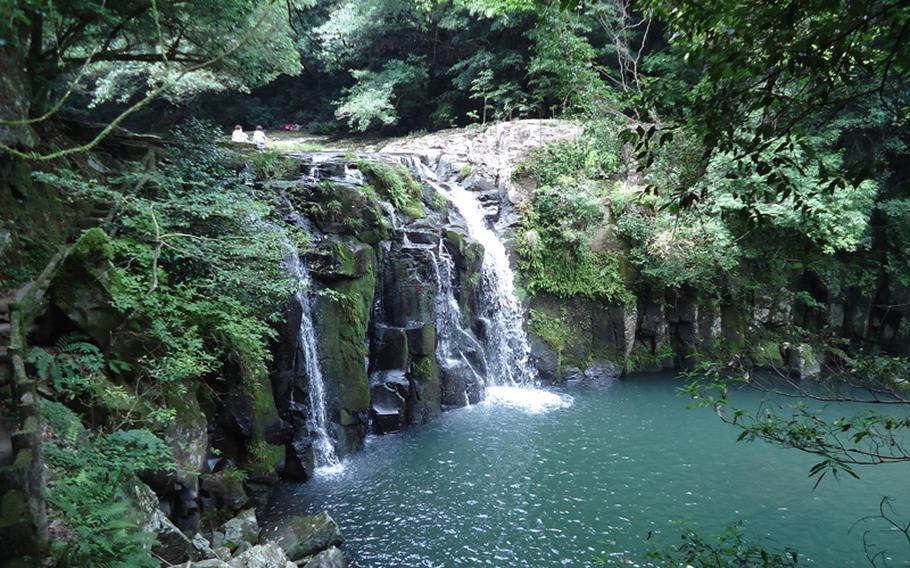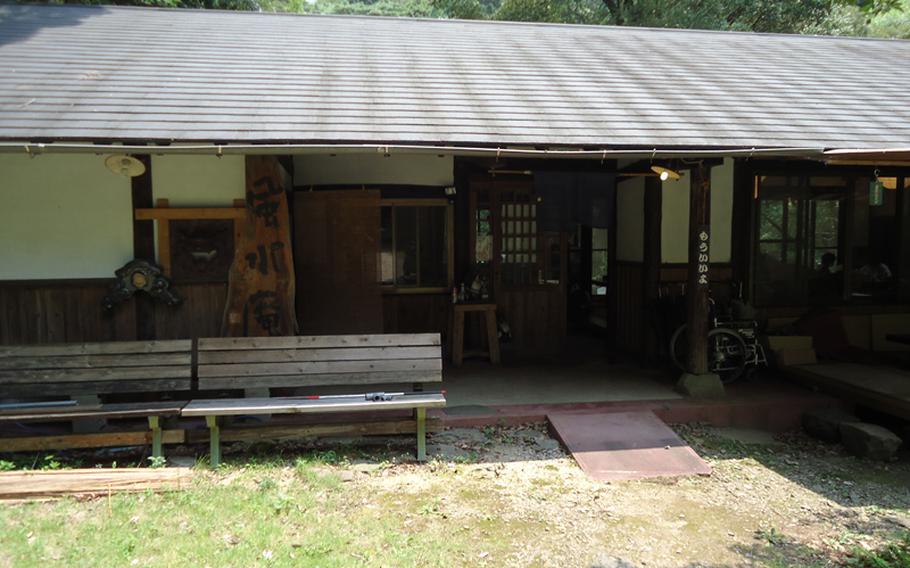 High above me, water spewed forth from the heavens in the form of a waterfall called Ryutosen. In front of me, a deep green pool of mountain spring water, carved out over time. Several Japanese meditated calmly on the rocks around me, assuming Buddha-like postures, closing their eyes to take in the sounds of the falls and the all encompassing mountain wilderness that surrounded us.
I approached the water's edge, where the stone abruptly dropped off, giving way to the pool. Water trickled under my feet to more falls downstream. The sweltering sun focused its gaze on my shoulders. I sighed knowing the shock of extreme temperature difference that awaited me.
I left my feet, my eyes widened in the precious moments before I hit the water. Popping up to the surface almost immediately, I tried to speak, but my disjointed words came out in separate syllables and at different volumes. I could only gasp for air as I tread water in the frosty spring that seemed to be bottomless. I had lost my breath; I was in heaven.
Ryutosen is located near Omura in Higashisonogi-cho, Nagasaki prefecture — on the island of Kyushu — about 3 kilometers from Route 34. As I found on a recent trip there, it is much more than a hidden swimming hole: Ryutosen is a way of life, far different than the surfing and beach lifestyle I have gravitated towards this summer in amazing places like Miyazaki and Karatsu.
As you leave Route 34 and hit the windy one-way mountain road and head up towards the falls, you see just how unique Ryutosen is. On your right side, you will find a soba restaurant called Fusuian, managed by Man-chan, a kind-hearted mountain man for all seasons, who looks like he came straight from the cast of a Kurosawa epic.
Man-chan — who appears spritely for someone with gray hair held up in a bun and a long Fu Manchu to bushy beard — delights as he artfully makes soba, or buckwheat noodles, in a process that can take over an hour. For each order, he pounds out the dough, tossing flour about with delight, before rolling it out, and chopping it into fine braids. He is a true soba sensei and has a rhythm to his work, much like the beat of a drum. Soba can be eaten cold in a dipping sauce, or hot in a broth, but it is better, as in most traditional Japanese restaurants, to let the master make you what he wishes. While you wait, it is not rude to take a nap at your table as you sit on the tatami floor. Man-chan has also been known to delight customers with his singing, but is often too busy as visitors trickle in.
Further up the mountain is a museum called the Kan Art Museum, which displays the works of Kozaki Kan. The former traditional Japanese hotel turned mountain art museum is owned and operated by Man-chan and his permission should be sought before trying to enter. Inside, Kan explores traditional Japanese characters, the beauty of the female body, and Japanese poetry in his works. It is an especially curious site, due to the fact that the building sits largely unused except for the art, which is well known and widely respected in Japan. Straying to the lower levels can be dangerous due to the building's dilapidated condition.
Moving on up the mountain road, you will find one more restaurant, a parking lot, public bathrooms, and the hiking trails to the many picturesque falls in the area. Bring a grill or cooler if you don't mind carrying it up and down stairs, inclines, and over sometimes treacherous rock formations. Also, proceed with caution when swimming. The beauty of the falls is second to none, but nature's dark side must be respected when enjoying all Ryutosen has to offer. The rope swings, diving platforms, and strong currents created by falls have led to deaths and severe injuries over the years, locals say. But as long as you are careful, take your place amongst the foreigners, Japanese families and youths. My friends and I had a very memorable experience, one I cannot wait to reprise.
At Ryutosen, my cell phone lost reception and died unexpectedly soon after arriving. Anyone asked for the time seemed to have no way of telling. And that was just the way things were meant to be.