Rio Grill brings change of pace in the land of South Korean cuisine
---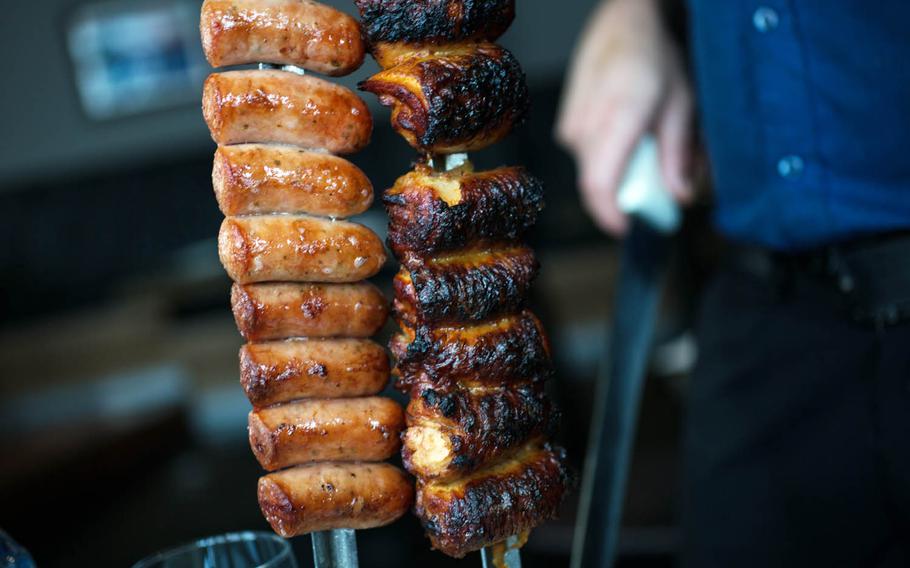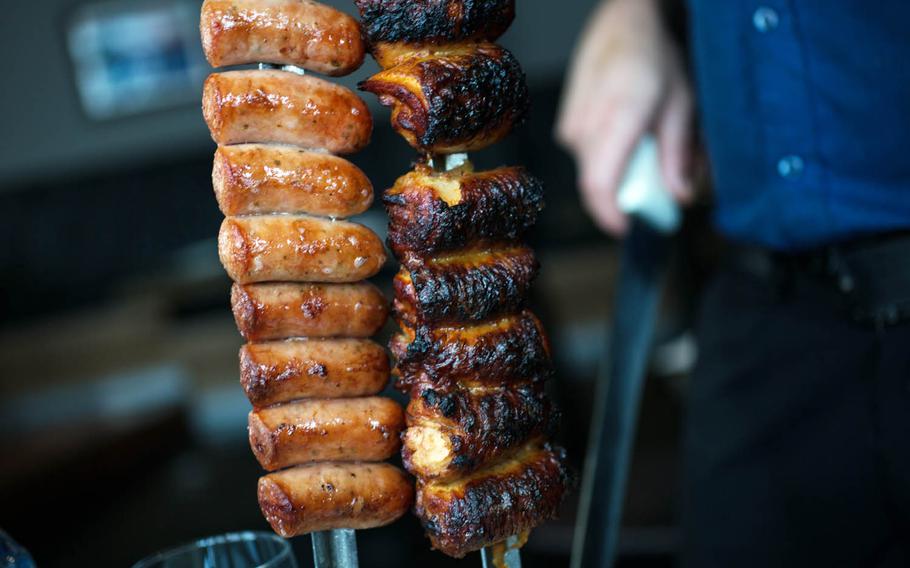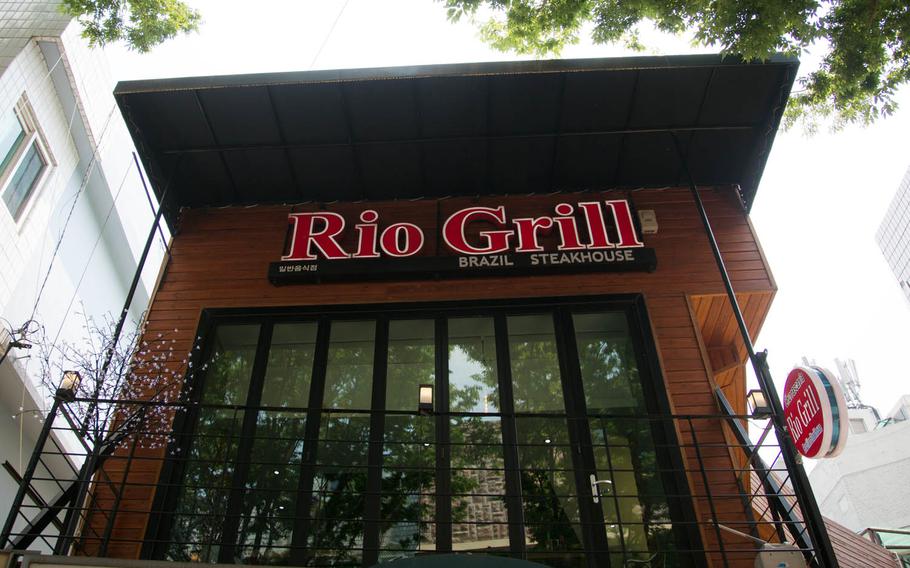 In the land of kimchi and rice, one sometimes needs a break from fermented vegetables.
The Rio Grill just outside Osan Air Base's main gate provides that culinary change up, with copious amounts of meat.
Billed as a churrascaria, or Brazilian-style grill, this restaurant gets its heritage from the South American cowboys who would sit around a campfire with skewers of meat after a hard day of cattle herding.
At Rio, diners trade the moonlit sky for a second-floor dining room overlooking the busy Songtan entertainment district. The all-Brazilian wait staff will continuously rotate nine cuts of meat, including top sirloin, pork belly and chicken drumsticks, stopping only when you've reached your limit.
Along with the continuous dance of meat, a salad bar adds some much-needed color to the meal.
The restaurant has been part of a symphony of meat in the heart of American-ville since owner, head chef and native Brazilian Alex Chiele quit his job in Seoul in 2006 and opened his first restaurant down the street in 2009. The current place opened in 2012.
"I came to Songtan and saw a lot of Americans and knew this was a good place to open a restaurant," he told Stars and Stripes.
But in a country where a single steak can cost more than the unlimited meal provided here, does the meat here satisfy or will you be left asking, "Where's the beef?"
While some cuts are certainly worse than others and rely on too much salt or seasoning to make up for the quality of the cut, nothing stands out as undesirable or questionably cooked. The Australian- and U.S.-sourced beef is certainly there.
In fact, the first item offered, a steak cut of beef tenderloin, alone is worth the price of admission — and like everything else can make a second round to your plate if desired.
Final verdict: The meat is good, the salad bar is green (enough) and the restaurant is clean. Also make sure to leave room for the grilled pineapple at the end.
The Rio Grill Location: 30-14 Jungangsijang-ro 6beon-gil, Sinjang 2(i)-dong, Pyeongtaek, Gyeonggi-do. Walk out the main gate at Osan Air Base, cross the street and take the first right. The entrance will be on your immediate left.
Hours: 11 a.m. to 4 p.m. for lunch and 4 p.m. to 10 p.m. for dinner Tuesday through Sunday.
Prices: Lunch costs 22,000 won (about $20), while dinner is 26,000 won. Individual drinks cost between 3,000 and 8,000 won. A bottle of wine will set you back between 30,000 and 40,000 won.
Dress: Casual
Information: 010-3368-1176; www.facebook.com/riosongtan
---
---
---
---