Ring in the new year
by
Lisa M. Novak
December 31, 2008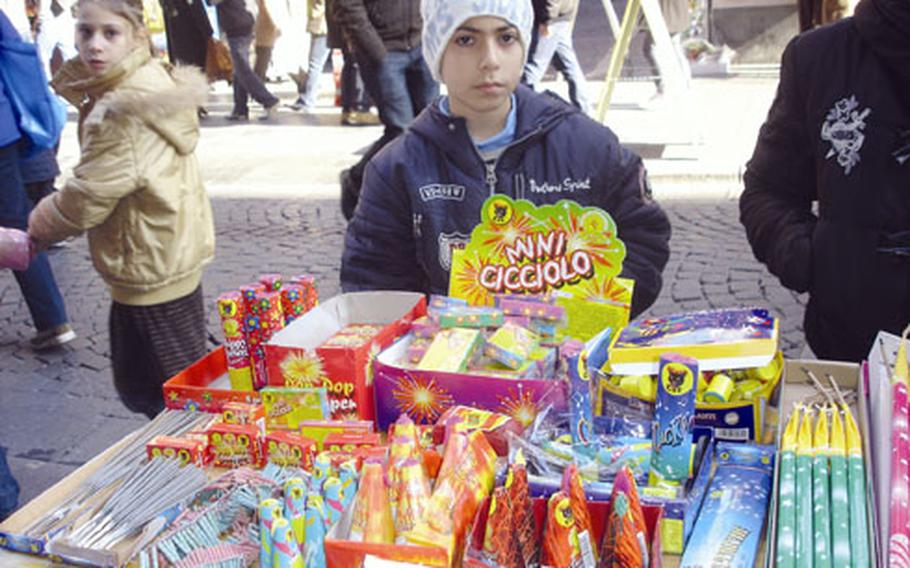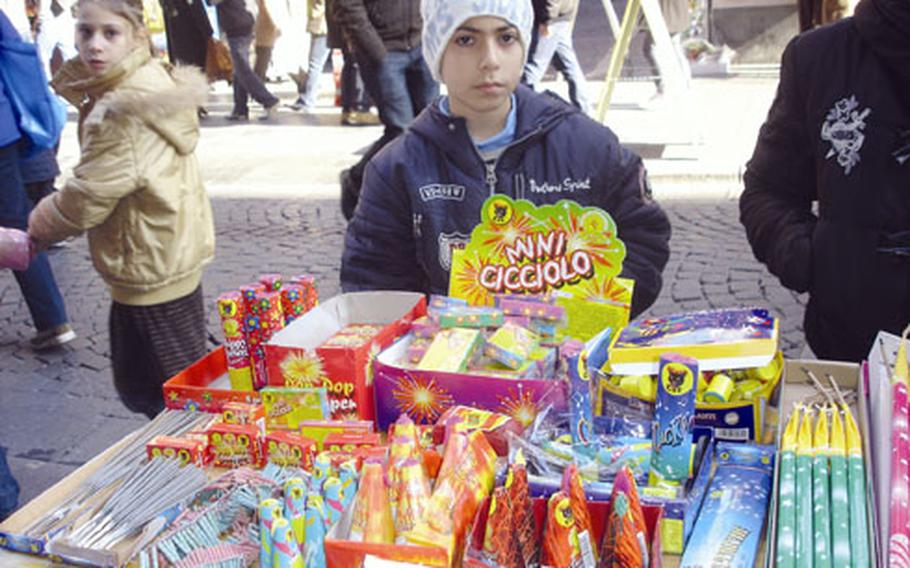 NAPLES — If you're looking to spend a nice, quiet evening with a few friends to ring in the new year, Naples is not the place to be. The city is gearing up for what is arguably the biggest bash of the year — the annual Grand New Year's Eve concert in Piazza Plebiscito.
Headlining tonight's show is Italian rock and pop singer Daniele Silvestri, who will be preceded on stage by other local acts helping to ring in the new year Neapolitan style.
"This is one of the biggest shows of the year," said Vanna Mella, who works at the Naples tourism office downtown. "This is the people's piazza — that's why everyone comes here for New Year's. We get a lot of people."
Crowds in Piazza Plebiscito and the surrounding area can exceed 100,000. You'll make a few thousand new best friends, but good luck finding a bathroom.
The show starts about 10 p.m. At midnight, be prepared for the barrage of fireworks that will probably rival anything Mount Vesuvius has ever emitted. The official fireworks will be set off from Castel dell'Ovo just over the bay. The concert wraps up at 1 a.m., but that's when the real parties continue.
If you're eating out and want a traditional New Year's meal, look for Zampone on the menu. It's a pork sausage stuffed into the skin of a pig's leg. It may not sound so appetizing, but it's fried and added to a thick lentil soup which will keep you warm (that and the champagne) throughout the last day of the year.
People stay out until all hours, drinking, dancing and getting high off the sulfur fumes from the fireworks that are launched from every conceivable platform all night. A note of caution here: Everyone lights off fireworks, and as you might imagine after hours of drinking, not with the steadiest of hands. And in Naples what the locals consider fireworks can constitute high-impact explosives.
No New Year's eve celebration in southern Italy would be complete without wearing a set of new (not last year's) red underwear. At the stroke of midnight revelers show off the new undies. How much you show off is your call.
One tradition that can prove hazardous to those at ground level is the tossing of old items from windows before midnight. It's an "out with the old" tradition that these days is most commonly done with ceramic dinner plates. However, a few old-timers still take this to the extreme. A television set flying out the window would not be unheard of, and can prove unfortunate for those below.
A more sedate New Year's tradition in Italy includes carrying dried lentils in your wallet after midnight. This is believed to bring fortune in the new year. After the financial woes faced by many Americans this year, this tradition might be a popular export.
Lentils for luck isn't too far a stretch. After all, as a friend recently reminded me, it snowed in Las Vegas, so yes, anything is possible.
However you celebrate, stay safe and stay happy and stay hopeful.
---
---
---