Right now, in a museum not far, far away ...
by
Hana Kusumoto
July 24, 2005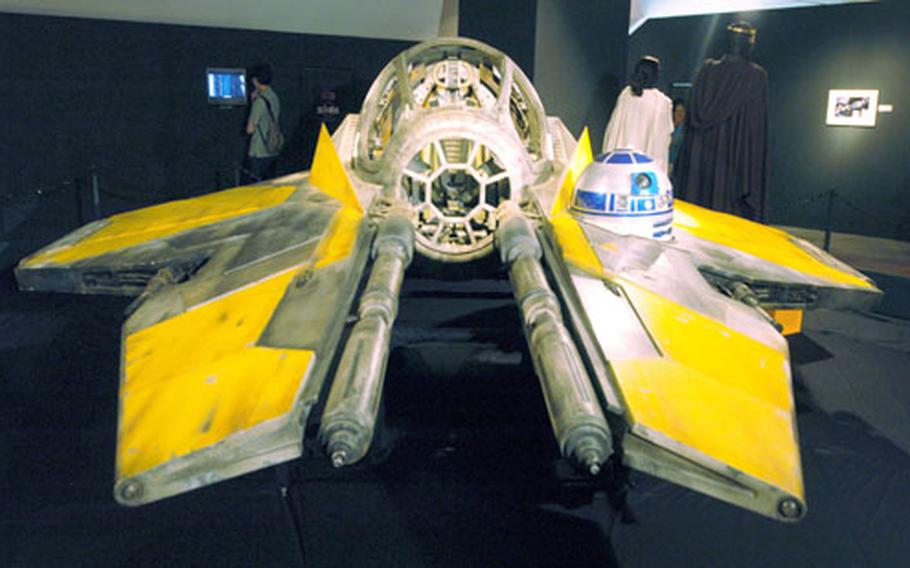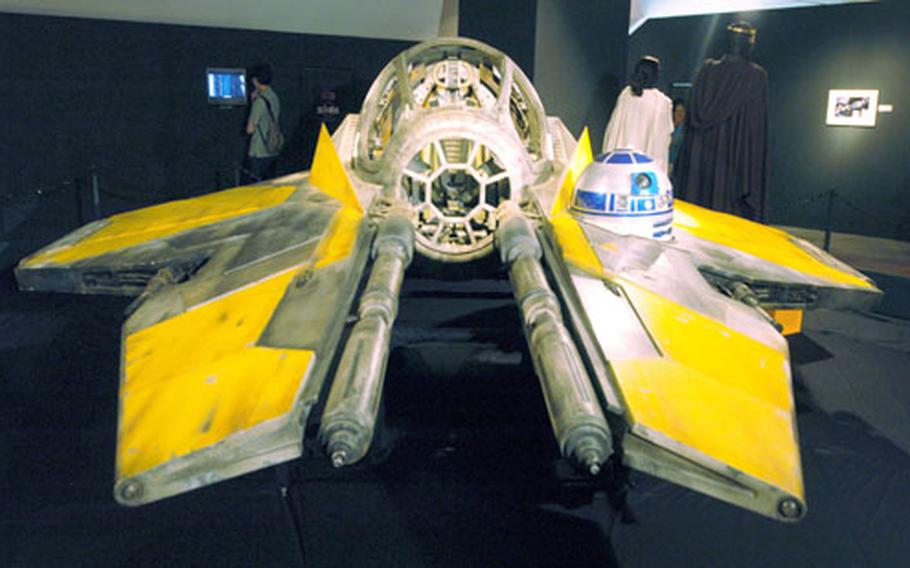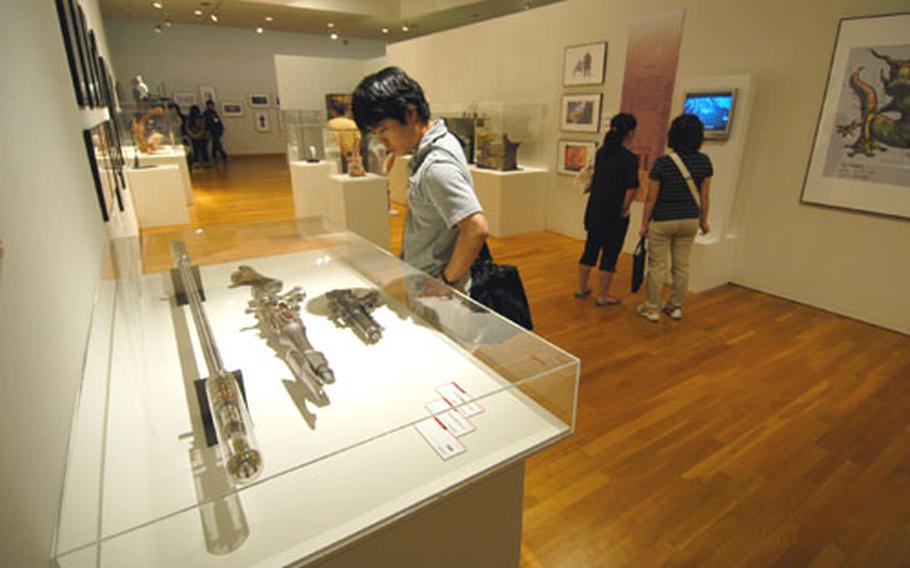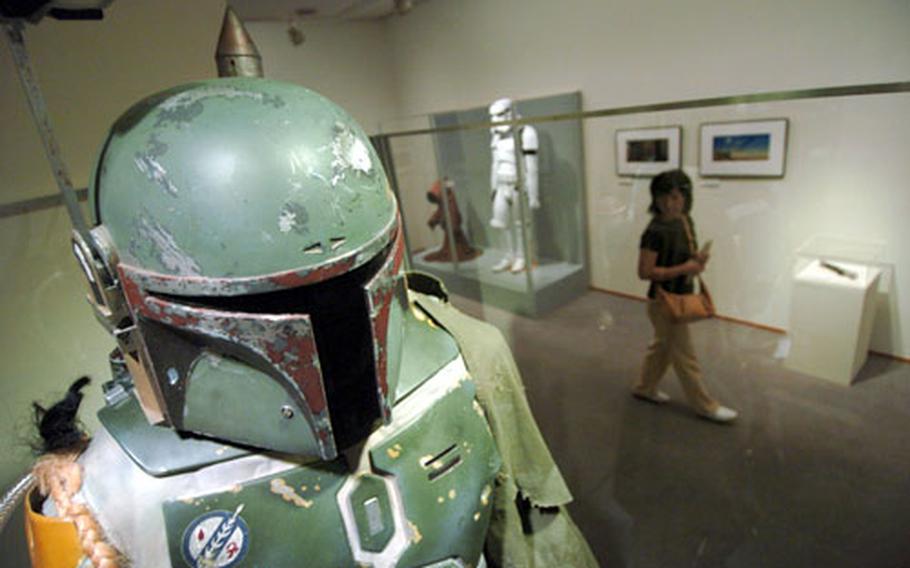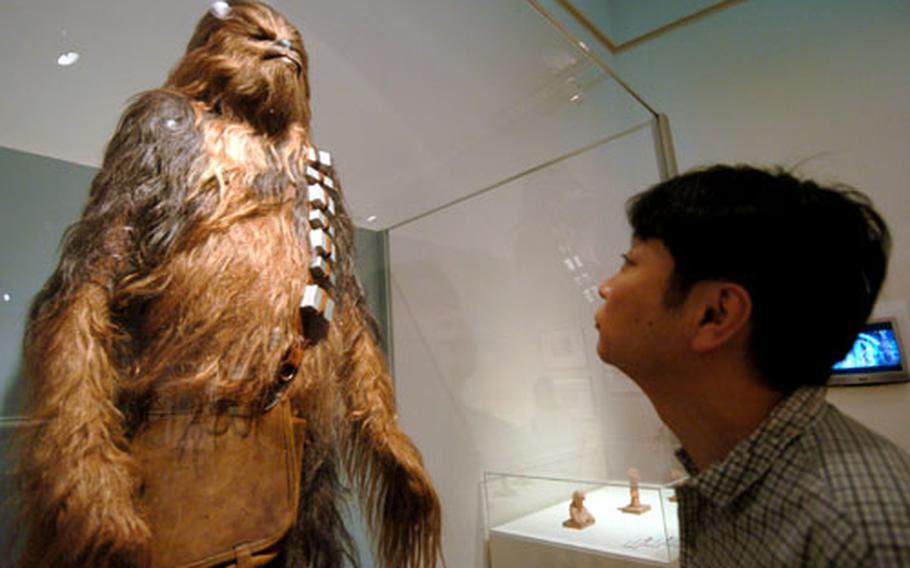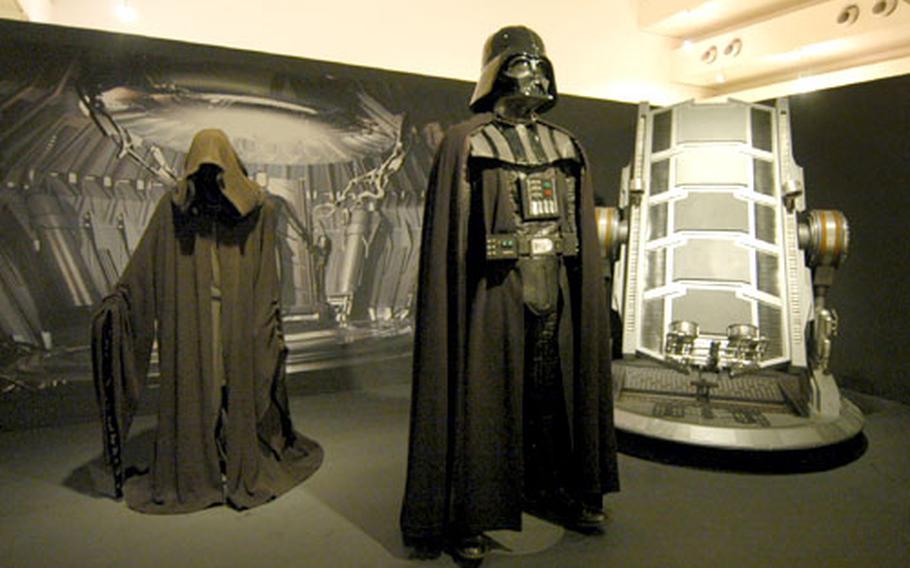 Darth Vader stands tall near a silver operating table. Darth Sidious stands behind him, watching.
Sure, you can see something like that onscreen in "Star Wars: Episode III — Revenge of the Sith," but you can see it up close and in person in Tokyo.
The Darth Vader operating table and many other items used in the Star Wars film series are on display as two museums celebrate the completion of the Star Wars saga by hosting "The Art of Star Wars: Episode III Exhibition."
Meguro Museum of Art focuses its exhibition on the birth of Darth Vader, and the Tokyo International Forum focuses on Starfighters and other vehicles that appeared in the Star Wars series.
The two exhibits bring together items such as concept drawings, models, matte paintings and costumes used in the filmmaking. It may be a once-in-a-lifetime opportunity to see these items — they are scheduled to be put into storage after their Japan tour.
Major attractions of the exhibit at the Meguro Museum of Art are Darth Vader's costume and the operating table on which the familiar black-clad Darth Vader is created. The items are displayed in front of a three-dimensional picture showing Anakin Skywalker being transformed into Darth Vader in the operating room.
The exhibit also displays a model used to create scenes from the planet Utapau, where Obi-Wan Kenobi arrives in his hunt for the villainous General Grievous. In the miniature, called the "Utapau hero wall," you can see the buildings made in small cracks and appreciate the detail in the model.
The Tokyo International Forum exhibit's main attractions are Anakin and Obi-Wan Kenobi's Jedi Starfighters. Anakin's yellow-and- silver fighter and Obi-Wan's red-and-white fighter were rare props that only a small part of Lucasfilm staff saw during filming, according to the exhibit's organizers.
"This exhibit is the first and last chance for the general public to be able to see the two fighters in real life," organizers said in a press release. "There is no better joy than if visitors who came to see the exhibits agree that even though the important part of the movie is the theme, whether it is utilized or not depends on the art of the movie" said the organizers on a message to the museum visitors..
The exhibits have something for everybody, from those who haven't seen any of the Star Wars films fans who can recite the script.
"Much of the hard work that goes into the design of a Star Wars film is seen on screen for only a few seconds," states George Lucas in a message to the museum visitors. " … this exhibition provides museum visitors in Japan the opportunity to spend more time in experiencing each element."
Know & Go ...
Exhibit: The Art of Star Wars Episode III exhibition will be at the Meguro Museum of Art and Tokyo International Forum until Sept. 4; 2-4-36 Meguro, Meguro-ku Tokyo.
Hours: 10 a.m. to 6 p.m., Last admission 30 minutes before closing, closed on Mondays.
Also: Tokyo International Forum Exhibition Room A, until Aug. 21; Address: 3-5-1 Marunouchi, Chiyoda-ku, Tokyo.
Hours: 10 a.m. to 6 p.m., Last admission 30 minutes before closing.
Admission: Adults, 1,400 yen (about $13); College and high school students, 1,000 yen (about $9.50); Junior high and elementary school students, 600 yen (about $6); Tickets for both museums, Adults, 2,500 yen (about $24); College and high school students, 1,700 yen (about $16); Junior high and elementary school students, 900 yen (about $8.50); Discounted tickets for groups with more than 20 people.
Directions: Meguro Museum is about a 10-minute walk from Meguro station on JR Yamanote line, Tokyo Metro Nanboku line or Toei Mita line. Located in the Meguro kumin (ward residents) center compound.
Tokyo International Forum is about a one-minute walk from Yurakucho station on JR Yamanote line or Tokyo Metro's Yurakucho line.
Information: For more directions visit, www.t-i-forum.co.jp/english/access.html. Call 03-5777-8600 for more.
---
---
---
---