Rico's in Pordenone, Italy, shows a taste for the 1950s and '60s in the U.S. and U.K.
by
Kent Harris
January 18, 2017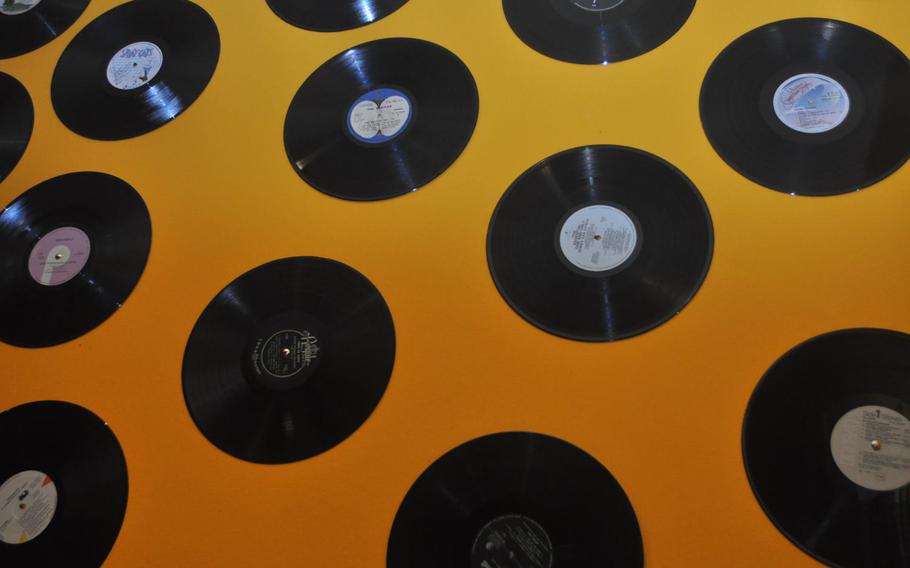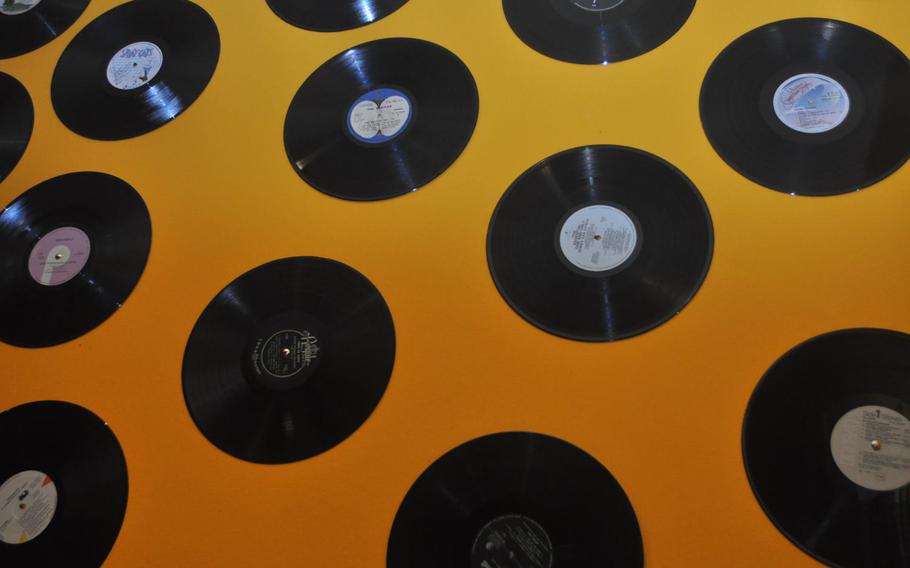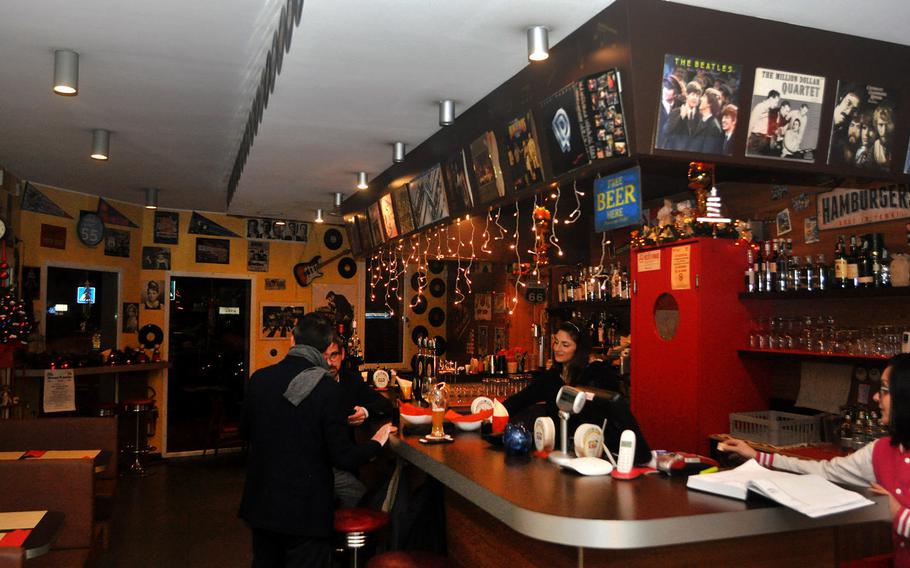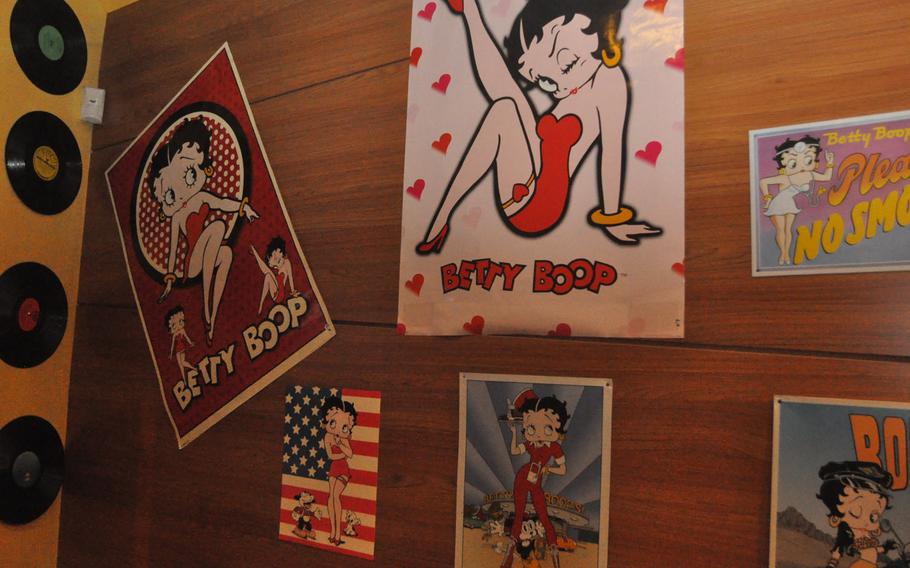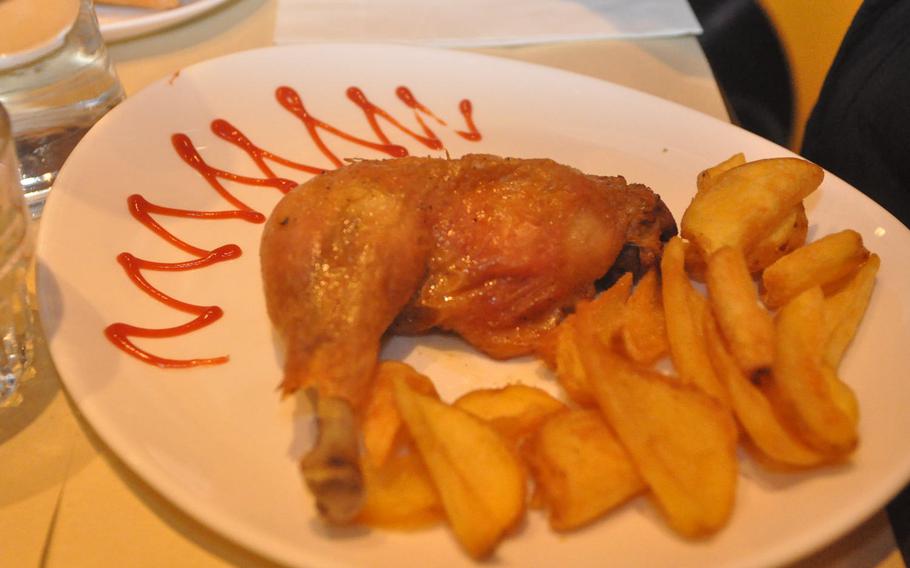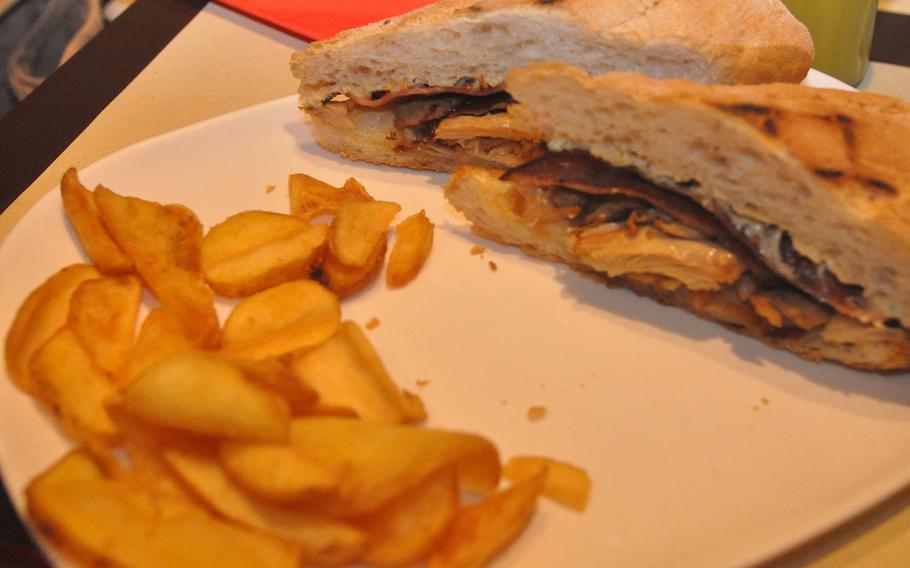 One doesn't have to live in Italy for long to realize that Italians have a particular fascination with the United States and England circa the 1950s or 1960s. Elvis, James Dean, Marilyn Monroe and the Beatles seem to be more iconic than many modern-day celebrities.
So although many of its customers weren't alive in those decades, Rico's in Pordenone offers plenty of photos, posters and memorabilia to make those who look back with fondness on the not-so-distant past — whether Italian or American — feel at home.
The restaurant, owned by Enrico Focone and Silvia Bortoluzzi, has been open for about six years, and the sandwich is king here. More than 70 — grouped by theme — are featured on a menu that's fun to explore even if your Italian isn't that great.
The themes themselves are a bit easier to recognize than the reason they're grouped (presumably it's the ingredients).
Regardless, there are American classic cars (the Cadillac, for instance), famous American actors (Clint Eastwood), bands (the Rolling Stones), American TV shows ("Happy Days"), Movies ("Pulp Fiction") and, of course, superheroes (Spider-Man).
Ingredients range from the usual meats and cheeses, mostly Italian, to the not-so-common on Italian or American sandwiches: Egg? Artichoke? Mushrooms? Shrimp? All are featured in various combinations, and the result is somewhere between an Italian panini and a traditional sandwich for most Americans.
The most popular sandwich, according to Andre Poiana, who prepares much of the food, is "The Indian": grilled, shredded chicken, bacon, Montasio cheese and a house sauce on a large, freshly baked bun. Why it's called "The Indian" is unclear, but it tastes good regardless.
Each sandwich is served with a smattering of french fries that look like they've been overcooked. But looks are deceiving. They're very tasty. Though the amount of grease and salt means it's probably a good idea to get in some extra PT.
Rico's in Pordenone Directions: Address: Via Piave 26, Pordenone, Italy. Coming from Aviano, take the SS-13 south through Pordenone. Turn right on the small, one-way road halfway up the first overpass. Turn left at the stop sign. The restaurant is on the right after a few blocks. The best parking options are on the sides of the road in this area as well.
Hours: 7 p.m. to midnight Tuesday through Sunday; closed Monday.
Food/drink: Sandwiches range from 7.50 euros (about $8) to 15 euros; international label beer on tap or by the bottle.
Menu: In Italian, but staff speaks English. English menu is under construction.
Clientele: Local Italians.
Dress: Casual.
Phone: (+39) 0434-537198. Reservations are recommended Friday-Sunday.