Relax and enjoy the splendor of afternoon tea at Harriets Cafe Tearooms
by
William Howard
March 1, 2017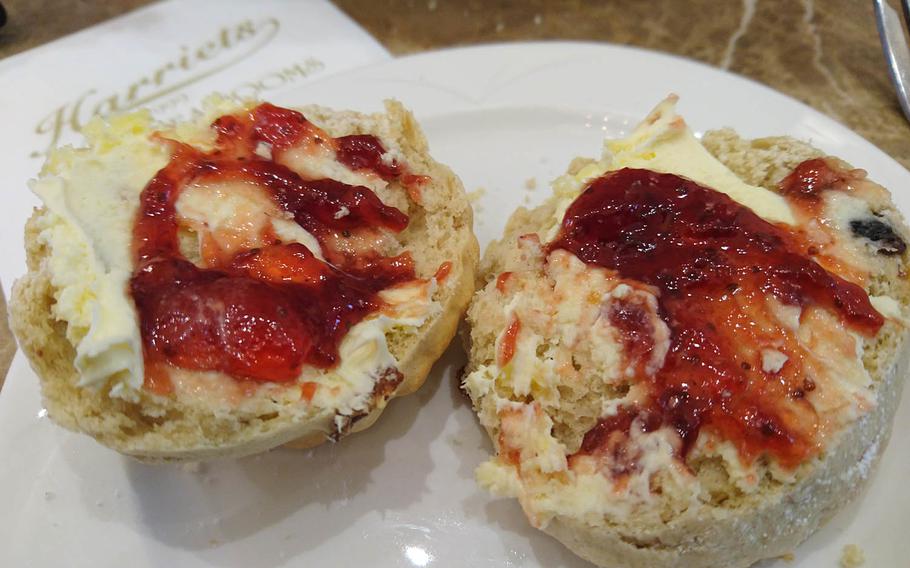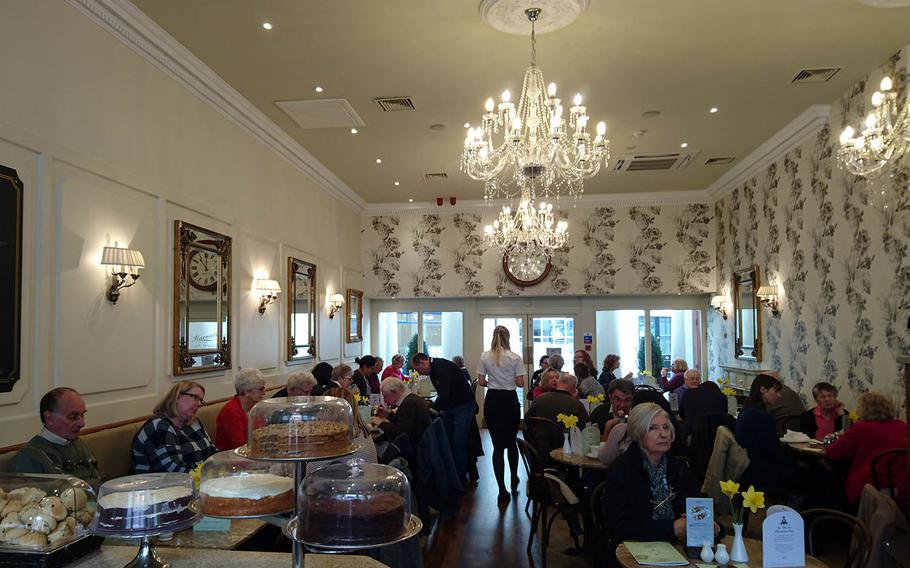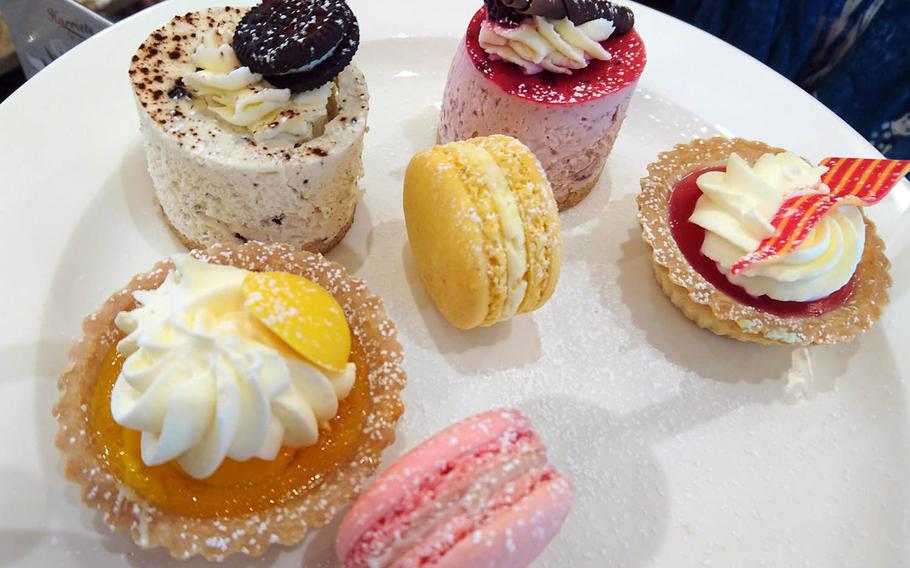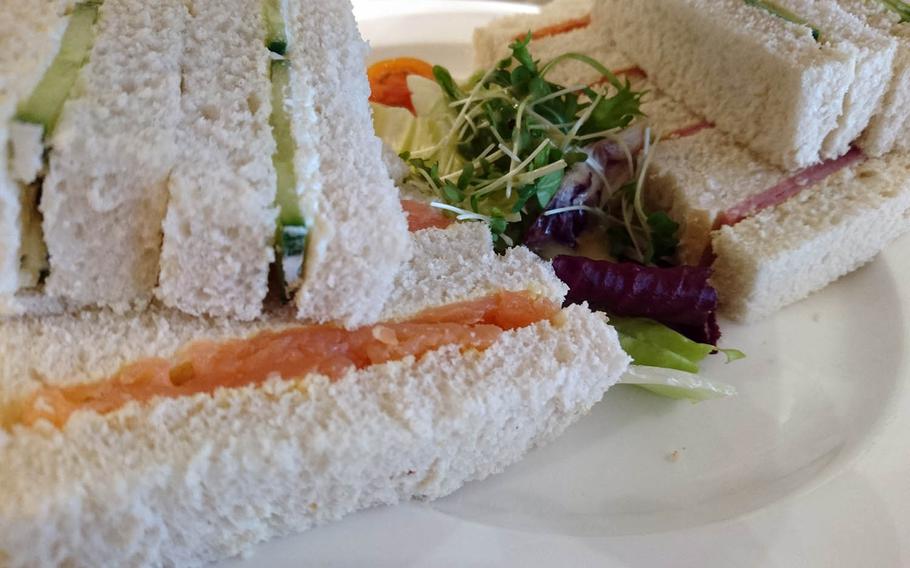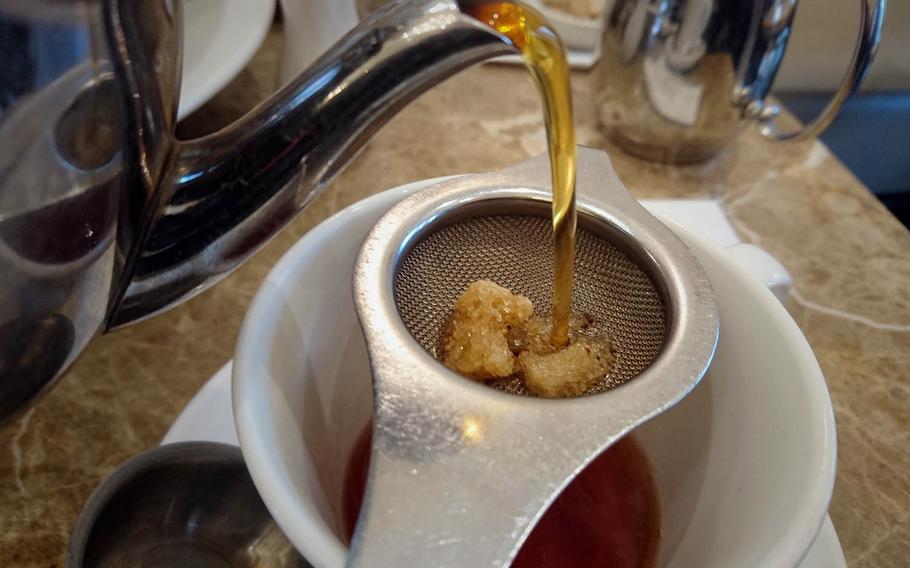 "There are few hours in life more agreeable than the ceremony known as afternoon tea," Henry James wrote in his 19th-century classic "The Portrait of a Lady."
The midday pause for tea has been popular in England since the idea was introduced by Anna, the duchess of Bedford, in 1840 when she became hungry in the afternoon.
Since then, the social event has spread throughout the fashionable upper class and is now enjoyed in every British home.
This favorite pastime is re-created perfectly at Harriets Cafe Tearooms, located in Bury St. Edmunds, Cambridge and Norwich city centers.
My wife and I walked through the grand entrance of the Bury St. Edmunds tearoom and were greeted by waitresses wearing period-inspired uniforms.
While waiting at the crowded entrance for our table, I talked with a pair of elderly women who enjoy afternoon tea together at Harriets every Tuesday.
They highly recommended Harriets' special blend and said they think it's the truest English tea on the menu.
Within 10 minutes of being seated, we placed an order of special afternoon tea, which featured the women's blend of choice for 19.95 pounds per person (about $25).
Along with our selection from a list of 18 loose-leaf teas, we were treated to three-tier plates filled with delicious food.
At the base was smoked salmon, cucumber and cream cheese, and Suffolk ham sandwiches; on the middle plate were freshly baked scones with Cornish clotted cream and strawberry jam; and at the top was an assortment of miniature pastries and handmade macaroons.
We promptly divvied the spoils and set to enjoying our lunch. We disagreed only about who would eat which desserts. In the end, we cut them into halves.
What looked like a meager meal was quite filling, and I felt energized by a combined sugar-caffeine high.
At Harriets, I learned that afternoon tea is not only a great lunch, but also an English experience.
I made sure to nod to the nice elderly women on my way out. I hope to see them on another Tuesday sitting at the same table.
Harriets Cafe Tearooms
Location: 57 Cornhill Buildings, Bury St. Edmunds, Suffolk, IP33 1BT, England. The tearoom is located within the city center and can be reached from RAF Mildenhall in about 30 minutes via the A14.
Hours: 8:45 a.m. to 6 p.m. Mondays-Fridays, 8:30 a.m. to 6 p.m. Saturdays and 9:30 a.m. to 5 p.m. Sundays
Dress: Casual
Prices: Afternoon tea ranges from 16.95 to 25.95 pounds per person ($21.13-$32.35), teapots 3-3.95 pounds, coffee 2.35- 4.85 pounds, all-day breakfast 2.15-7.25 pounds, hot dishes 5.55-9.45 pounds, traditional and specialty sandwiches 5.35-7.45 pounds, and desserts 2.85-3.55 pounds.
Information: Phone: (+44) (0) 1284 756256, email: burystedmunds@harrietscafetearooms.co.uk, website: www.tinyurl.com/zporodk