Red-hot destination: Tokyo Fire Museum
By
wightmant@pstripes.osd.mil Tim Wightman
July 4, 2011
---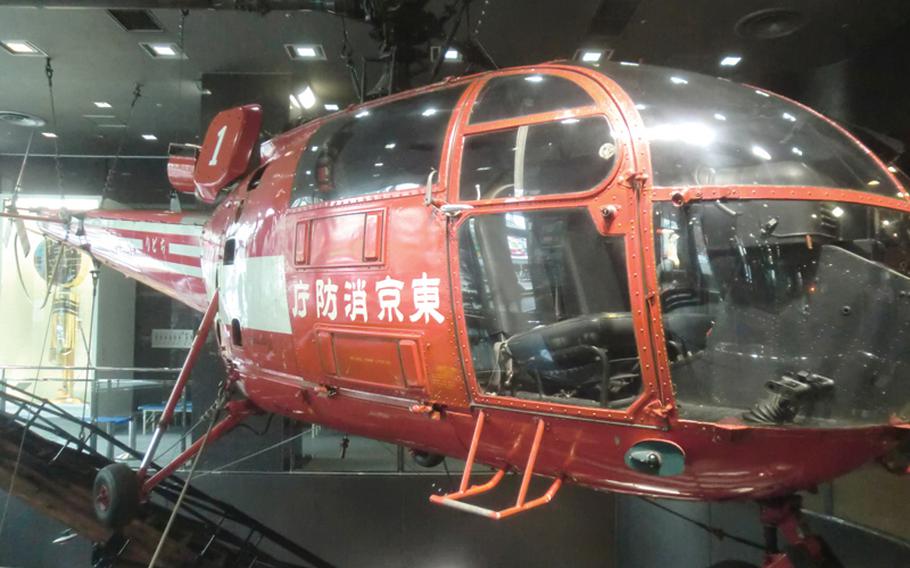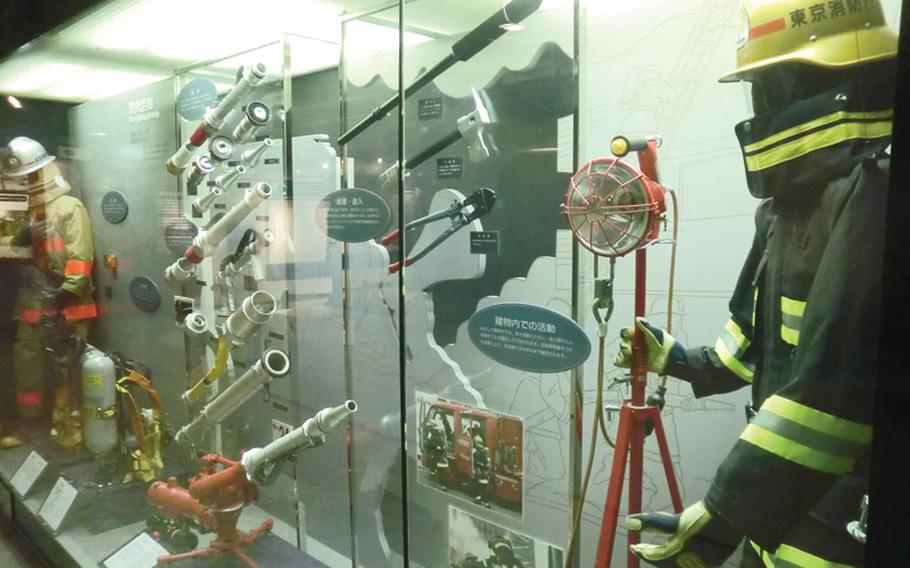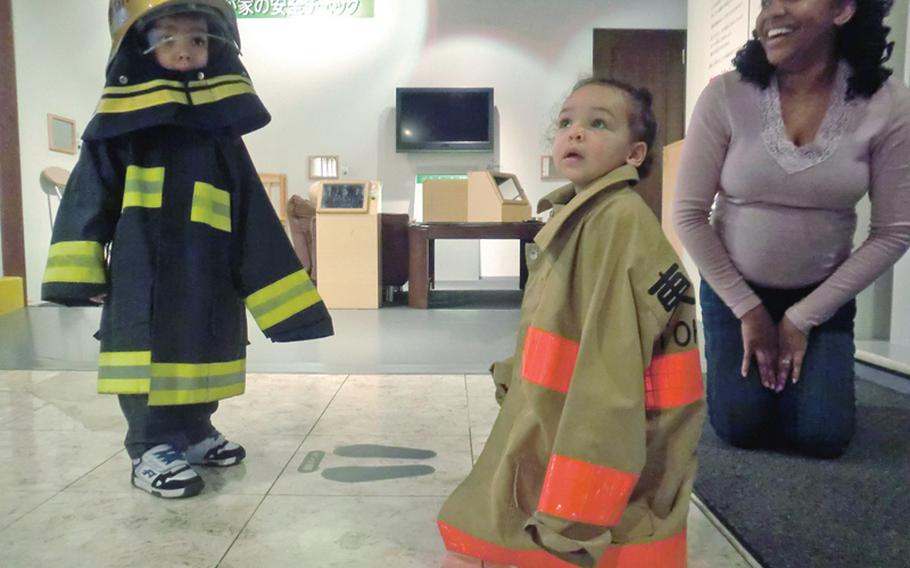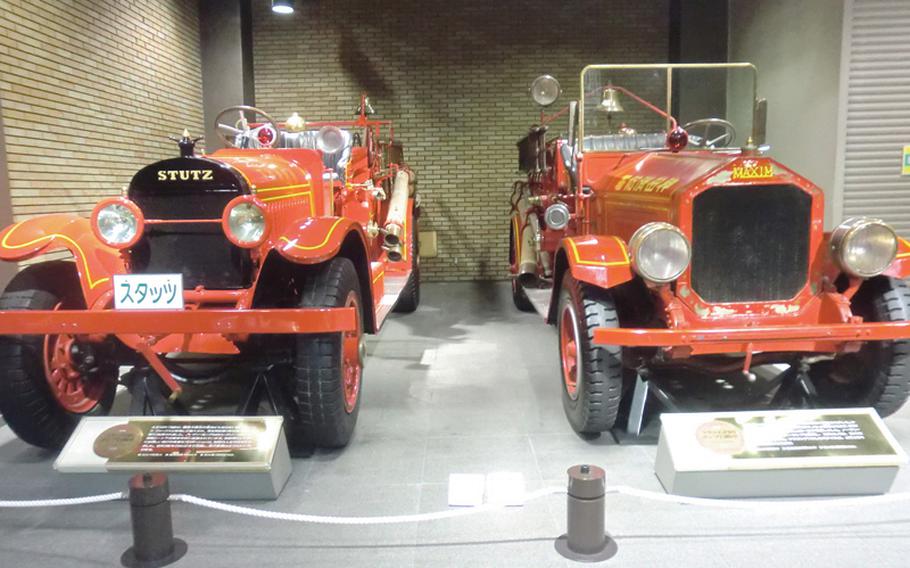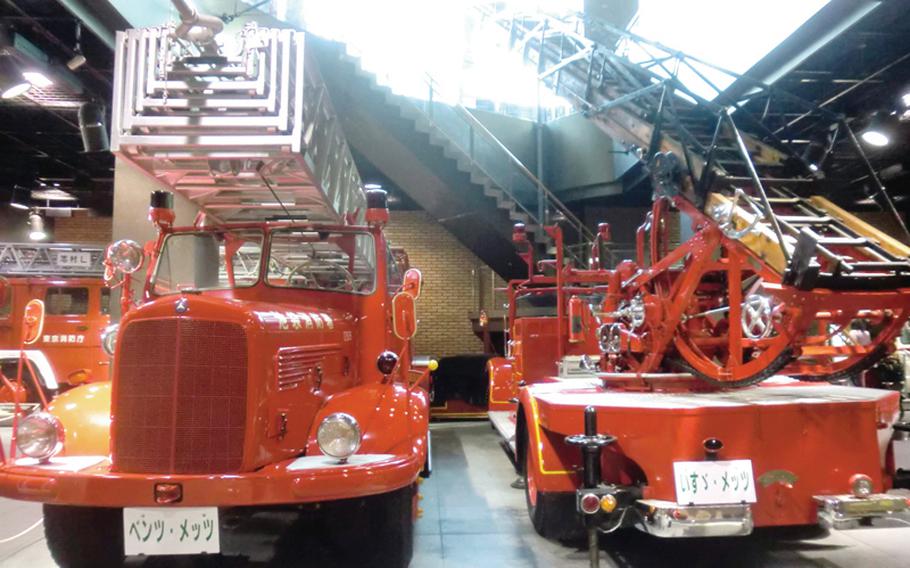 Chances are, at one point or another, somebody with a day off Googled "free, fire trucks, family fun." And if they lived in Japan, it's a good bet their search led them to the Tokyo Fire Museum. You know what? Their day likely didn't disappoint.
Located near the exit of Yotsuya-sanchome Station in Shinjuku, the fire museum spans six floors — each depicting different periods of Japan's history fighting fires. Apart from a fire-fighting helicopter — usually swarming with excited kids — that sits outside the top floor, the museum moves forward in time as the levels descend from the top level down.
On the top floors you see models of ancient villages and displays of samurai-era fire-fighting equipment. In some cases, messages posted next to displays tell specific stories or legends about the artifacts explaining their origins and how they were used.
There's plenty of fun to be had for kids regardless of where in the museum they might choose to hang out. The middle floors are filled with exhibits that highlight the early 1920s — including old-fashioned water pumps and smaller fire-fighting vehicles and carts. Did anyone else not know that motorcycles were used in fighting fires in Japan?
The lower levels feature lots of interactive coolness, including a model of a living room that shows some creative examples of typical fire hazards, a Japanese firefighting cartoon (available in English), a fireman dress-up area and an aerial fire-fighting video watched from inside the cockpit of a model helicopter. And that's only the tip of the hands-on activities made available to visitors.
Finally, the bottom level is where to find perhaps the most beloved of all firefighting symbols: the trucks. They fill the area out with all their red, shiny glory, with ladders extending up to the museum's ground-level second floor. Modern-day fire trucks and some from yesteryear make this a treat for admirers of all things firefighting.
Apart from the exhibits, the museum features an observation deck on the 10th floor that includes vending machines and tables. It's a good spot for lunch. And after your day wraps up, there is a pretty basic but decent souvenir shop to explore on the bottom level.
In short, if there's a glaring opening on your calendar, I suggest penciling in the Tokyo Fire Museum. If your kids are anything like mine, they'll urge you to find another opening on that calendar the next time they hear a siren.
If you go:
Location: Yotsuya 3-10, Shinjuku
Hours: 9:30 a.m. to 5 p.m., closed Mondays (or the following day if a national holiday falls on Monday) and closed Dec. 28 to Jan 4.
Admission: Free
Directions: Take the Marunochi Line to the Yotsuya-sanchome Station and head for Exit No. 2. The museum entrance is near the stairs that head up to street level.
Phone: 03-3353-9119
---
---
---
---