Ready for Action
by
David J. Carter
January 31, 2010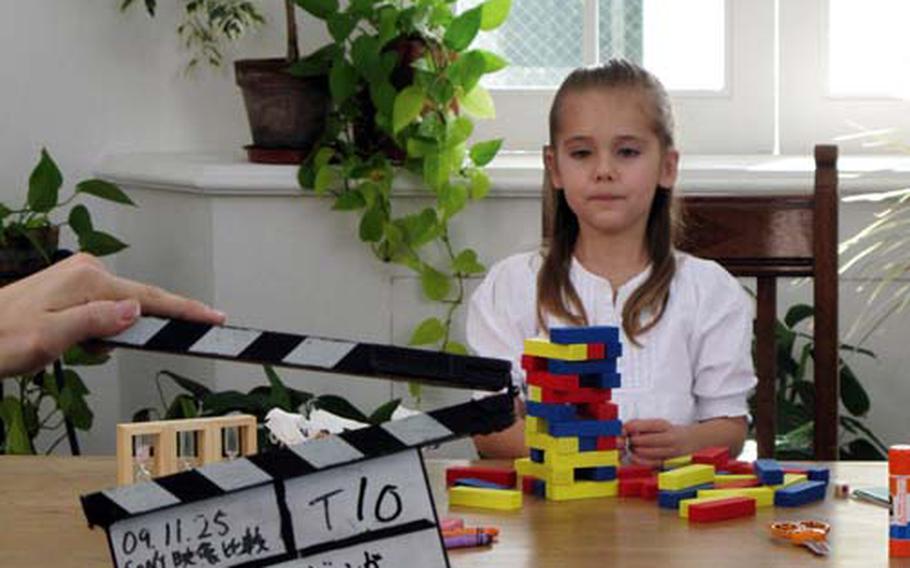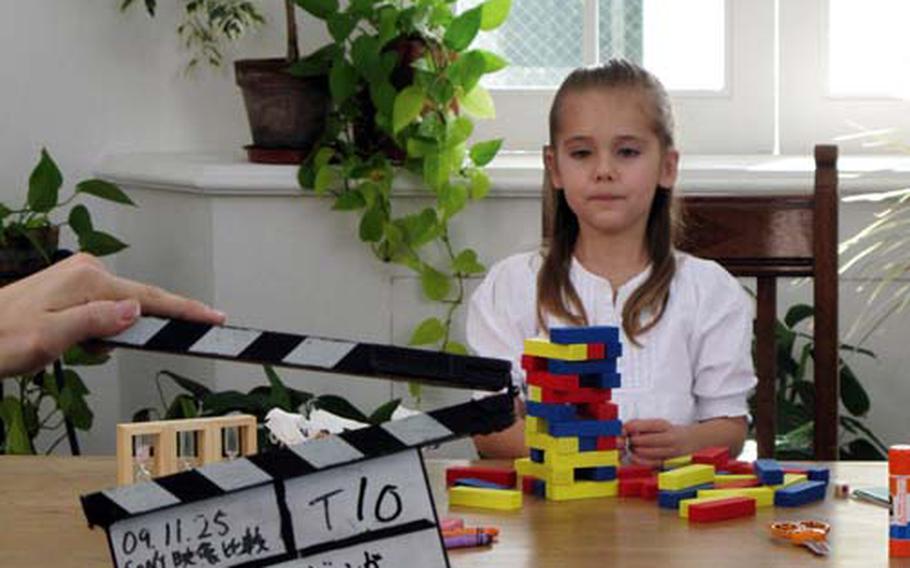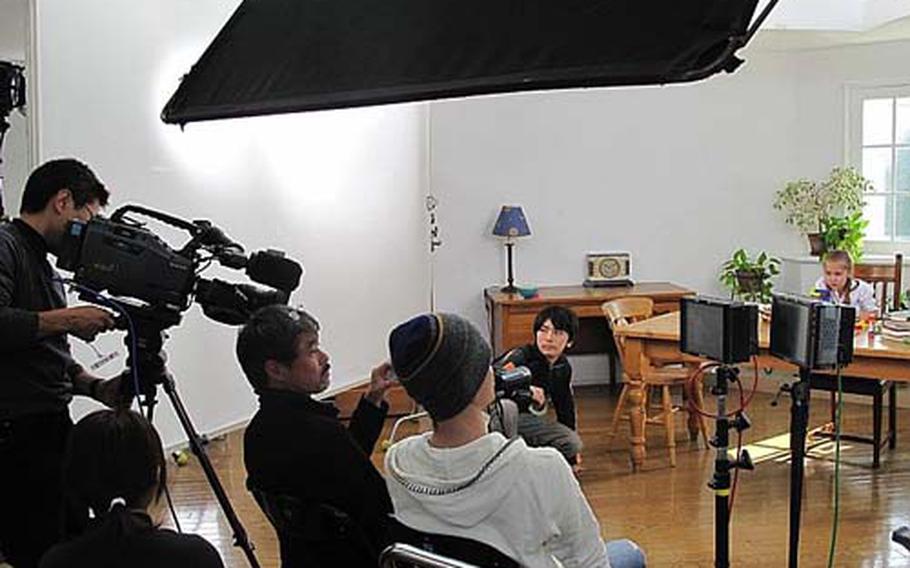 Walking the streets of Tokyo shortly after arriving in Japan, my wife and I made an interesting discovery: A majority of the billboards and advertisements featured non-Japanese faces.
We soon found out one of the reasons why. Throughout the year, U.S. bases in Japan host modeling fairs, where some of Tokyo's top agencies scout base talent. This summer, my wife and I decided to take our kids to one held at Yokosuka.
"The Japanese industries really like Europeans and Americans for their productions," says Samy Pop, owner of BaySide Model Agency in Yokohama. "Blonde hair and blue eyes is hard to come by over here."
The process at the fair consisted of waiting in line with hundreds of other hopefuls for a quick snapshot and measurements. That was it. Then you wait.
For us, it only took two days. On Monday, our 5-year-old daughter, Caitlin, had her first call. Then another. And another. The calls didn't stop for two months.
Pop, who's been in the business for 20 years, says bases are a great resource of talent for the agencies. "Off base, American faces are hard to come by," he says. "But in Yokosuka, there are thousands to choose from."
Initially, we were psyched. It seemed like an easy way to contribute to our kid's college fund. From what we had heard, some kids could make between $500 and $2,000 per job. Not bad for a day's worth of work. Plus, Caitlin loved the idea of modeling.
This is the same girl who during a youth league soccer game was too busy running "pretty" flowers to the sidelines for me to hold to care about what the score was, or even where the ball was. But when she stepped in front of the camera for a photo shoot, she was in her element.
What we didn't know is that for the next several weeks we'd have to endure countless train rides to Tokyo, nightly phone calls from pestering modeling agents and less family time.
Usually, the calls would come in around dinner time, with an agent asking if we could travel to Tokyo the following day. At the start, we didn't know what questions to ask. So most of the time we just said "sure."
The potential jobs were for some major companies — Sony, Canon, Nikon, Panasonic and several clothing lines. The key words here are "potential jobs." Most of the time, you have to go to an audition. And, no, you don't get paid to go to an audition, except for the occasional train fare reimbursement.
Caitlin's first audition was for a pharmaceutical company's commercial. She was so excited when we got there. Probably as much as the other 200 children waiting to audition. As it turns out, the
company had been auditioning people for two straight days.
Caitlin didn't get selected for the commercial and was pretty bummed. We just explained to her that at each audition they're looking for something different, and maybe they weren't looking for a "pretty little girl this time." We're not sure if she bought that.
During the next few weeks, the calls kept pouring in. My wife found herself filling an additional role as Caitlin's secretary. There were so many dates and times to remember that we hung up a separate calendar just to keep track of everything.
With most of the modeling jobs, you have to pass an initial photo selection to even be considered for an audition. Once you get to the audition, it's a guessing game as far as what they want from you. Sometimes, they want you to talk for the camera. Other times, they want some additional photos or to just look at you in person. It wasn't uncommon for us to take an hourlong train ride for a three-minute audition.
The most important thing for us during the whole experience was to make sure that the modeling didn't interfere with Caitlin's school. It was an extra-curricular in our minds, and we didn't want it to consume our 5-year-old's life. There were a couple of pushier agents who asked if Caitlin could miss school "just this one time," but we didn't budge.
In November, Caitlin landed her first job. She was going to be on a Japanese educational program called "Eigo De Asobo." When shooting day came, she dressed up in her best and headed out on the train with my wife and son. The shoot was all business, and we headed back to Yokosuka before lunchtime.
Her next job wasn't so quick. She got picked for a video production with Sony, and we were told the shooting could take up to two days (it only took one, but it was a long one). Pop, her agent for the job, came along to make sure everything went smoothly and that our lack of speaking Japanese didn't present a problem.
A few hours into the shoot, Caitlin was wearing down. Asking a 5-year-old to sit still for hours at a table stacking blocks wasn't fun in her mind. Between takes, she would put her head down and mumble about being bored. But as soon as the director would yell "action," she'd perk up and smile for the cameras.
When the eight hours of shooting was over, all she talked about was how she couldn't wait to do it again. As she was leaving the shoot, the Sony crew all stopped what they were doing to stand at the door and say goodbye.
Chances are, Caitlin will never see the promotional video they were shooting that day, but she'll always have the memory of having a 20-person crew focused completely on her for an entire day.
These days, we're more selective on which auditions we travel to and we tend to ask a lot more questions before going. How long is the shoot? How much money is guaranteed? How many people are auditioning? What does the audition entail?
All good information to make sure that the process is an enjoyable one.
Earlier this month, her episode of "Eigo De Asobo" aired on television. The expression on her face as she watched herself on TV was priceless and, to us, made all of the trips and auditions worth it.