Rappers deliver rhymes, 'Live from Iraq'
---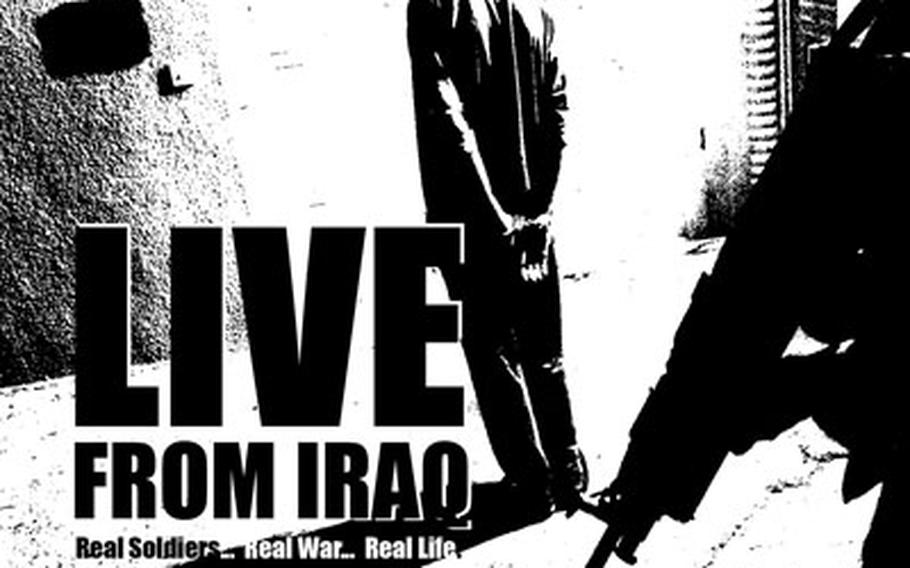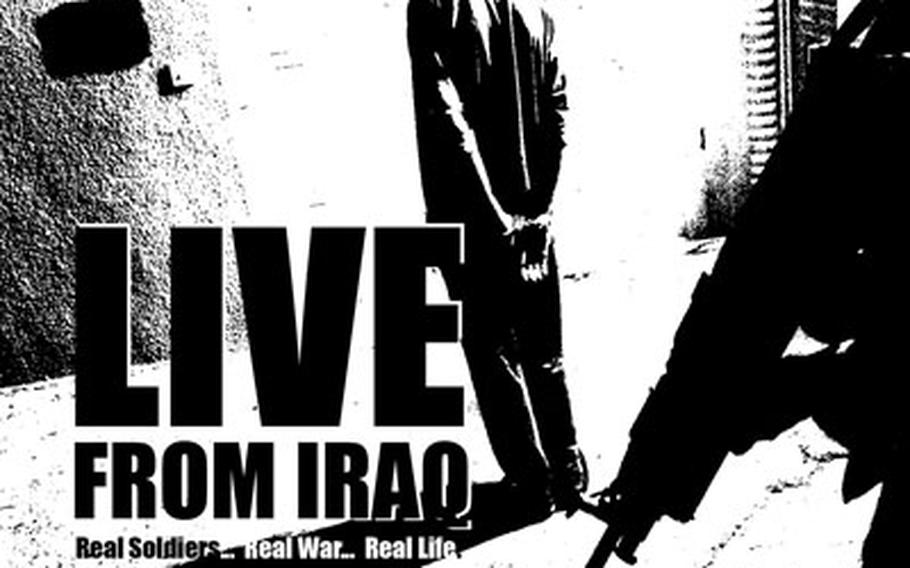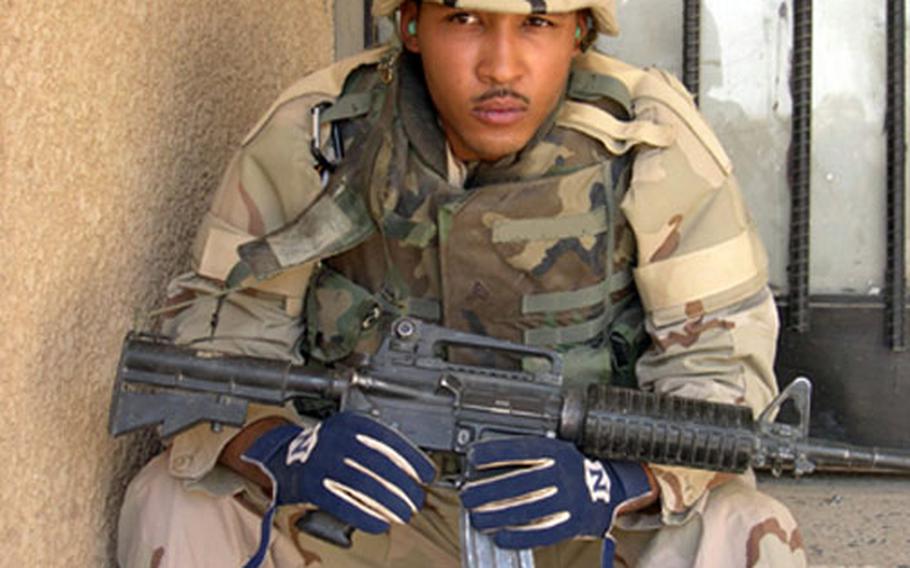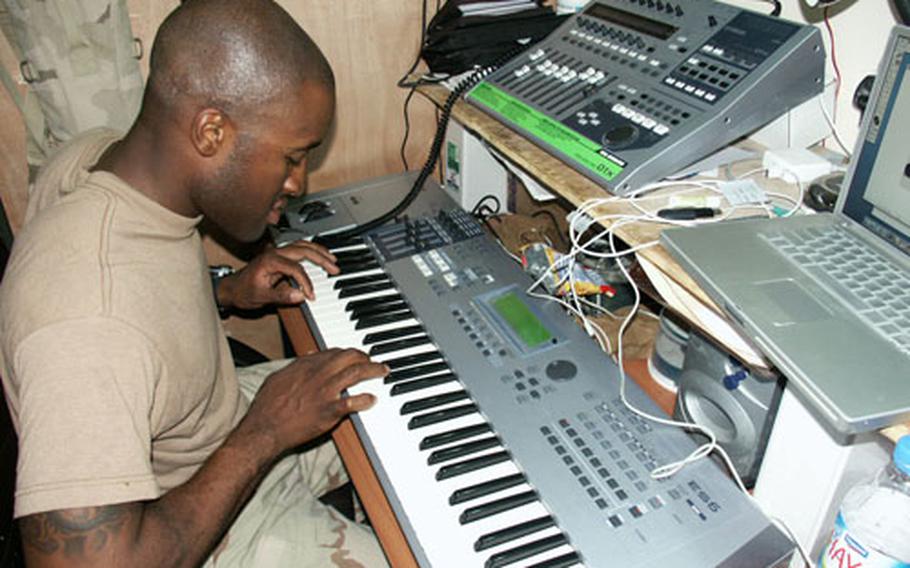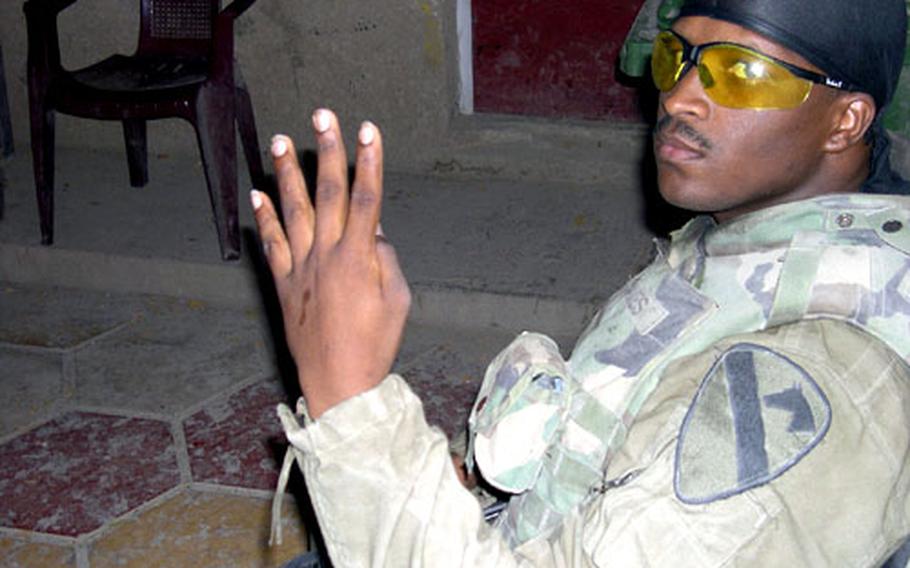 Sgt. Neal Saunders thought being deployed to Iraq would delay work on his music career. Instead, it forced him to start sooner.
"While you're there, going into combat, it changes you into a new person," he said. "I had to record then. I couldn't just write a song over there and bring it back."
So Saunders shipped $35,000 in recording equipment to Camp War Eagle in Baghdad and started rapping.
The resulting album — "Live from Iraq" — features Saunders and six other soldiers from Task Force 112 of the 1st Cavalry Division, cursing and rhyming about life in a war zone.
It was produced entirely overseas by active-duty soldiers, with a soundproof booth made of plywood and old mattresses in the corner of an Army barracks. Saunders put some sound mixers and a keyboard on some leftover furniture, and used a laptop computer as his mobile recording studio.
"All we did when we came home was the mastering and the duplication; We didn't touch up the tracks at all," he said. "Everyone knew we were making an album, but I think they took it as a joke. We wanted to do it right."
Raw emotionWhile the production values on the album are sophisticated, the tracks themselves are raw. In "Integrity," Saunders angrily proclaims:
"I don't care if he was handcuffed, and shot in his head/All I know is dead bodies can't f--- with me again."
Fellow musician Staff Sgt. Terrance Staves said the harsh words were actually a calming influence for the soldiers.
"That was an outlet for us," he said. "I loved that I could put that (anger) in there, because if I had to take it back out on a mission, it could have been bad."
Another track was inspired by a gun battle in April 2004 where eight of their fellow soldiers were killed. Another blasts a cheating girlfriend at home.
In the song "Behind the Screens," Saunders rails against four-star generals and politicians behind the war, singing: "I know you've gotta see this is broke, so why the f--- it ain't fixed/ I'd have never left home if you had told me I was cutting my wrists."
Both men said their goal with the album was to define what being a soldier was really about, both the good and the ugly.
"People need to understand a soldier isn't just someone you start loving after September 11," Saunders said. "When you send soldiers, people are going to die. And war is killing enough so that the enemy concedes his point.
"I've never been at a training range where we dismount, pull out our guns and go up to make friends with the targets. We have weapons in for a reason. If you don't want to see us use them …"
"Send in the Peace Corps then," Staves interrupted, laughing.
Both men recall near-death experiences during their one-year tour in Iraq, which ended in March. Another soldier helping with the album nearly lost his leg in a firefight.
"This album is 100 percent emotion," Saunders said. "A lot of people over there were in the dirt from day one, and saw what we're talking about. "
Unexpected fansBoth men said they'll be out of the Army by the end of the year, but plan on staying in the Fort Hood area to continue work on promoting the album and their upstart production company, 4th25 Entertainment.
Staves said reaction to the album has been positive so far, especially from servicemembers who have spent time in Iraq. They have sold about 1,000 copies through their Web site, primarily to people in the Fort Hood area. Staves also has received praise from an unexpected fan base: Families of soldiers returning from the war.
"I had a mother call me the other day who wanted to know why her son wasn't opening up about what he saw over there," he said. "I told her, 'That's track 4. That's Holdin' My Breath.' "
"She listened, and it helped her get a picture of what he was going through. A lot of families, they've told us they haven't heard it like this before."
Saunders said that song — with lyrics like "That part of my heart stays closed when I'm on the phone with my family/ How can I expect them to handle something I'm having a hard time handling?" — hit a nerve with many soldiers struggling with their emotions upon returning home.
The group has aspirations on a second disc. But Saunders said his motivation is less about money than telling the soldiers' stories.
"You don't get the whole truth if you're not over there," he said. "There's a lot of people out there hungry for the truth. This is what's happening."
For more information, visit www.4th25.com.
---
---
---
---