Price, portions are right at Pizzeria Trattoria Lucrino in Pozzuoli, Italy
by
Scott Wyland
March 2, 2018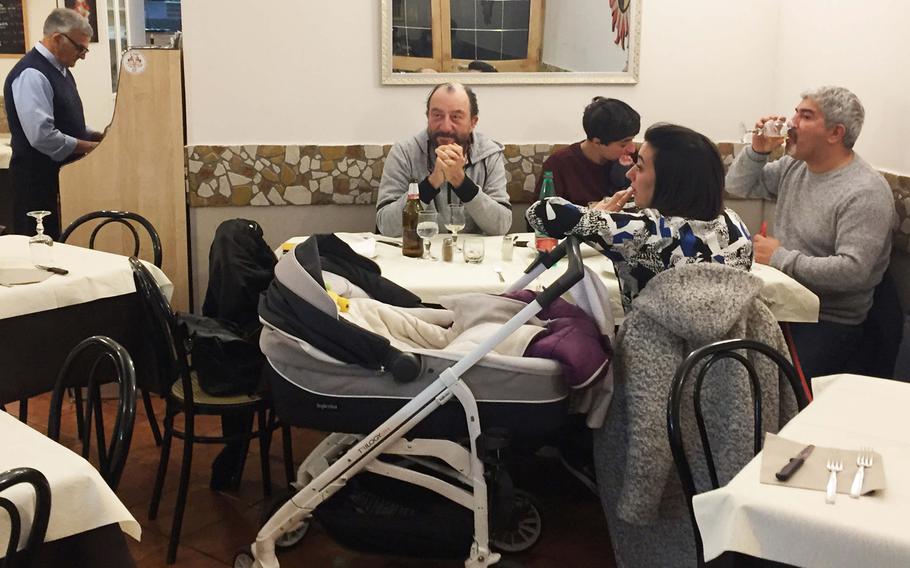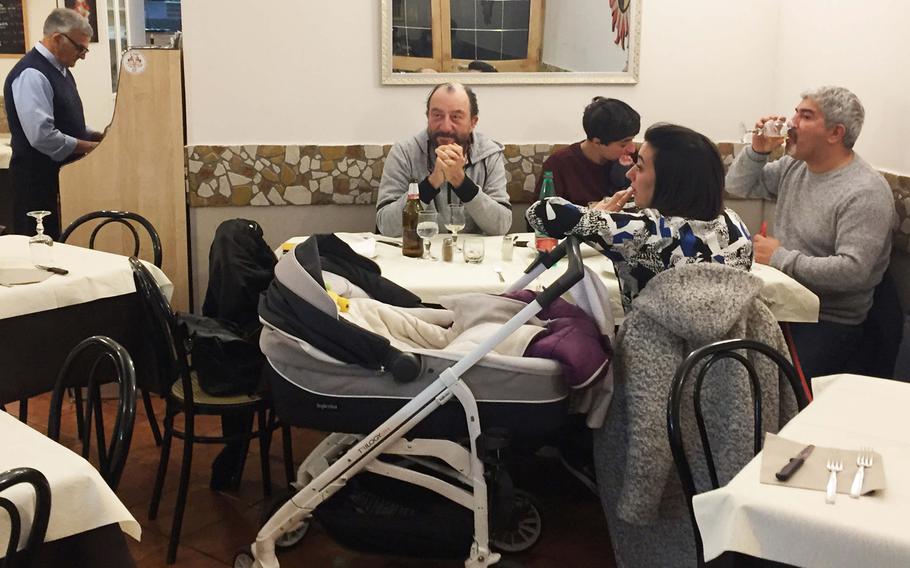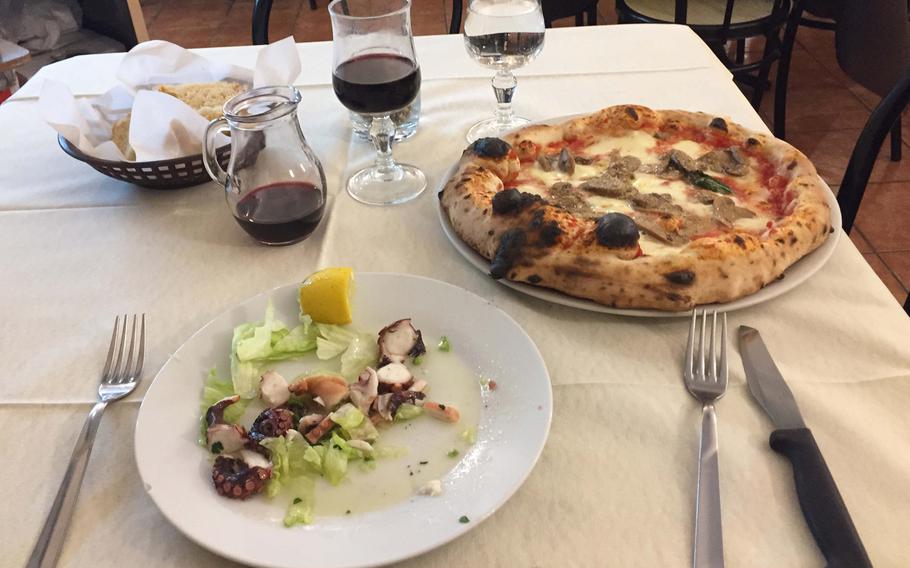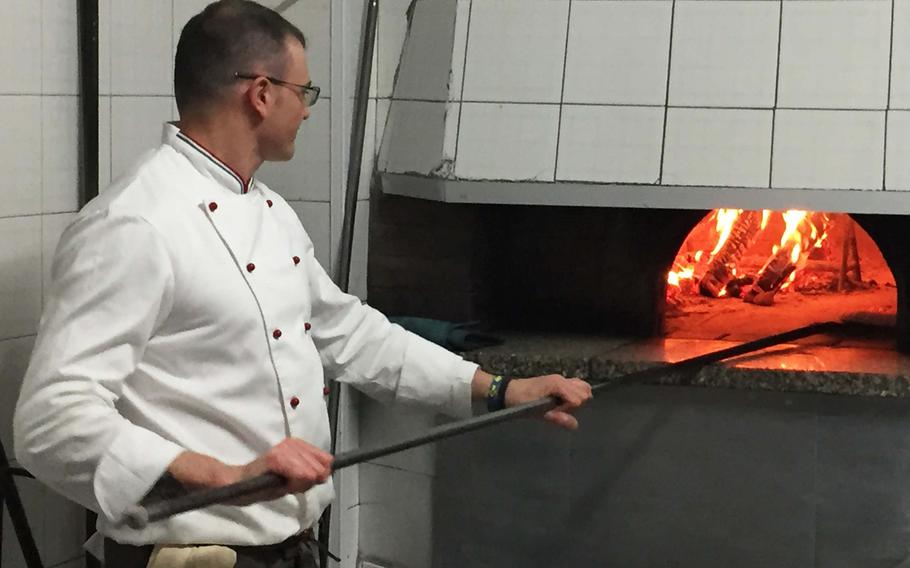 From the outside, the Pizzeria Trattoria Lucrino looks like one of several small shops wedged together in a busy block of Pozzuoli, Italy.
The sign is low-key, and the glass-door entrance is easy to miss. But when you enter and walk past a counter that blocks the view of passersby, you find yourself in a cozy, elegant pizzeria with tablecloths and a full set of silverware. In Italy, you eat pizza with a knife and fork.
Trattoria Lucrino also offers a variety of seafood and pasta, which is common in a Naples-area pizzeria. What's less common is the modest price for such ample portions and high quality.
And there's a large, low-fee parking lot across the street, a rare convenience in downtown Pozzuoli.
The price of pizzas ranges from 4 euros ($5) for a basic margherita to 8.50 euros ($10.50) for one with more lavish toppings.
Appetizers range from potato chips for 3 euros to a small seafood pasta for 9 euros. Salads also vary in price, from a 3-euro garden salad to a 10-euro octopus salad.
If you have a hearty appetite, you can get a full-course dinner, complete with a first and second dish. Being moderately hungry, I ordered a mushroom pizza and an octopus salad, along with a small decanter of red wine.
The wine was smoother and less dry than other house reds I've had in Italy. And the pizza and octopus were tasty and filling, for a total of 18 euros.
Friendly restaurant staff was a bonus. They were happy to let me in the kitchen to take photos of the cook baking pizza in the wood-fired oven. I plan to dine there again and try other items on the menu, and next time I won't have to look for the entrance.
Location: Via Miliscola 500, Pozzuoli 80078, Italy
Hours: 12-4 p.m., 6 p.m.-midnight daily
Parking: Streetside and lot across the street for about 1 euro ($1.25) an hour. A coin-operated machine dispenses a ticket to display on your dashboard.
Phone: (+39)(081) 866 2710
Website: www.pizzerialucrino.com