Poland's Brovaria in Poznan's city center serves up one of the best meals in Europe
by
an Ferguson
September 5, 2019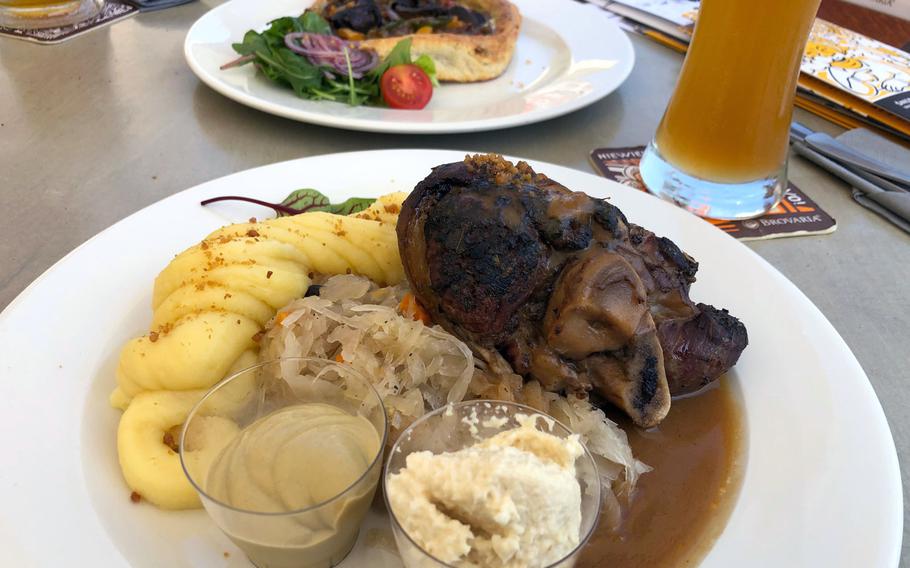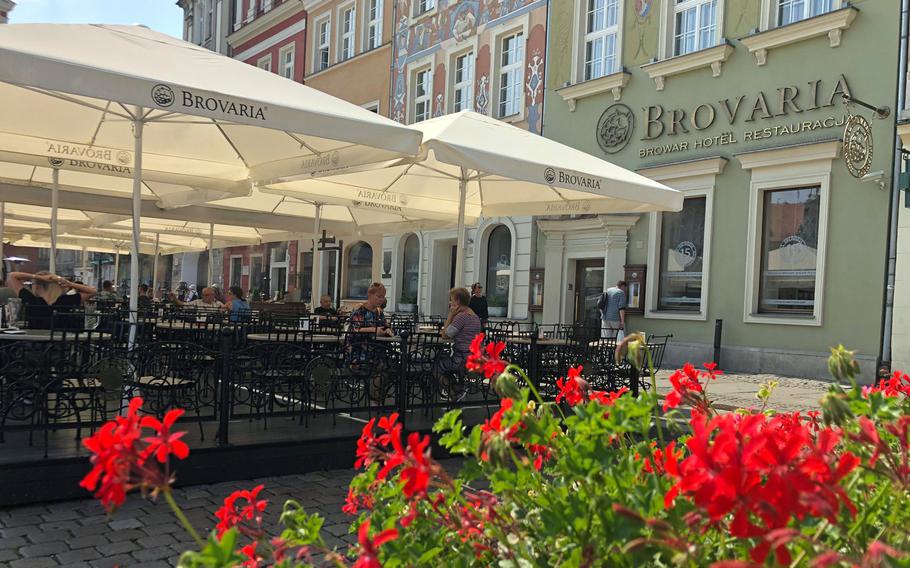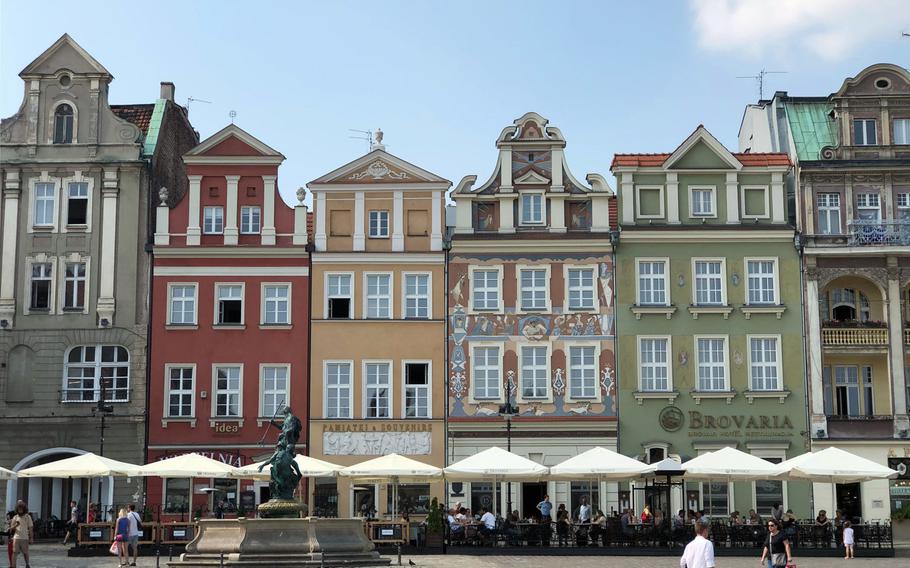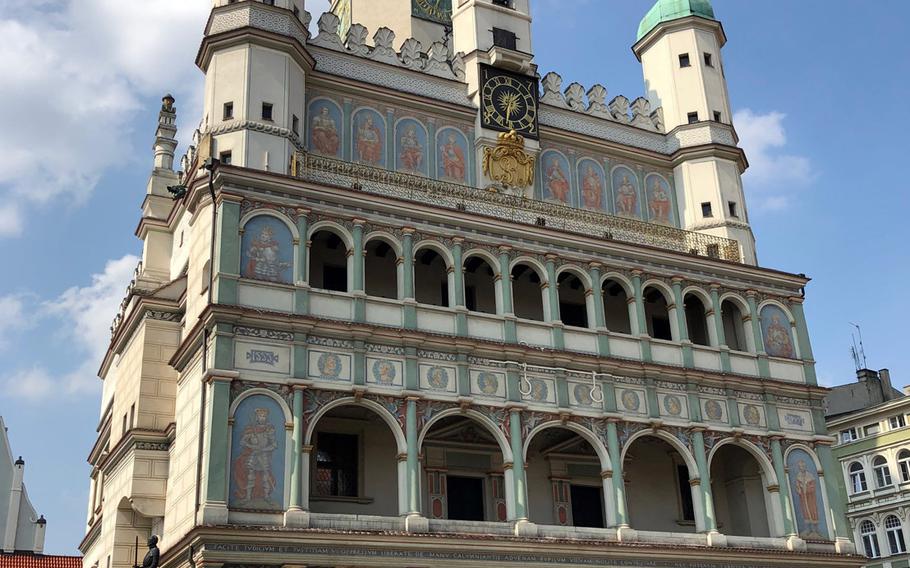 A visit to Poland must include the Brovaria in Poznan city center for lunch or dinner.
Poznan is a quick one-hour flight from Frankfurt, or a short drive for U.S. military members stationed in the city.
The Brovaria brews its own beer, offers a full bar and restaurant and even has its own 21-room hotel. The bar has a wide variety of drinks available, but the brew house's signature beers are a must.
The menu has everything from salads and American-style burgers to Polish classics.
Feeling adventurous, I ordered the pork knuckle, which was recommended by the restaurant staff. It was served with mashed potatoes and sauerkraut.
My friend ordered the vegetable tart, a pizza-like pastry with lentils, mushrooms, red onions, herbs and cheese sauce.
I did not try her dish, as I don't like most vegetables. She said it was delicious.
The pork knuckle was one of the best meals I have had since arriving in Europe more than a year ago. The meat fell off the bone when my fork touched it and the mashed potatoes actually had butter and salt in them, unlike some I have had in Germany.
The service at the restaurant was also good. Our waiter arrived at our table about 30 seconds after we were seated, and he made sure we had what we needed throughout our meal. He also spoke perfect English.
Not only was the food good, but the price was unbelievable. The currency in Poland is the zloty. One dollar equals about four zloty. Our total bill was 100 zloty, or $25.
The entire experience at Brovaria was splendid, and I would go back any day of the week.
ferguson.brian@stripes.com @BrianFerg57
Address: Stary Rynek 73-74, 61-772 Poznan, PolandDirections: In Poznan city centerHours: Hotel is 24/7; Bar 10 a.m. to 2 a.m.; Restaurant, 12 p.m. to 11 p.m. Monday-Saturday; 12 p.m. to 10 p.m. SundayDrinks: Alcoholic and non-alcoholic drinksFood: PolishPrices: Very affordableDress: CasualWebsite:brovaria.pl