Picturesque town of Matsumoto, Japan, offers dose of serenity
by
Erik Slavin
September 20, 2013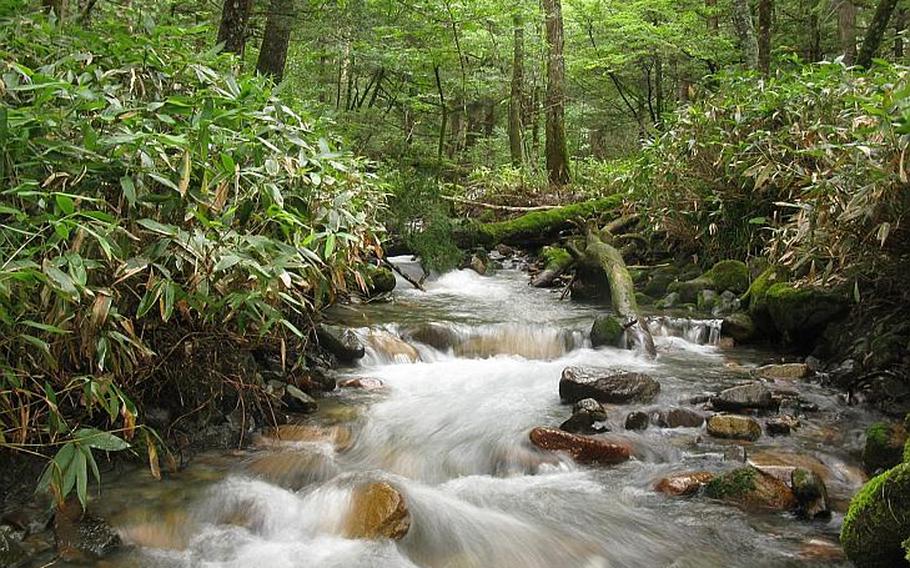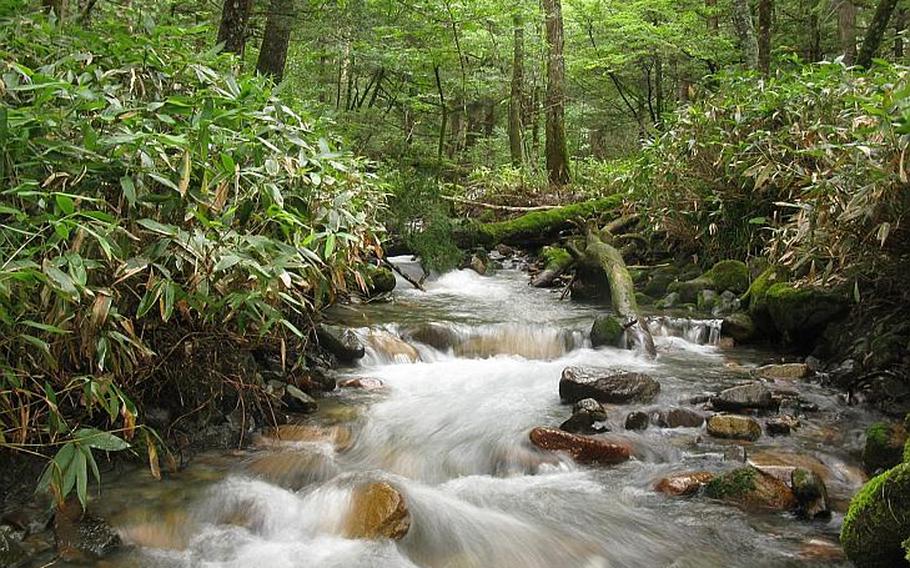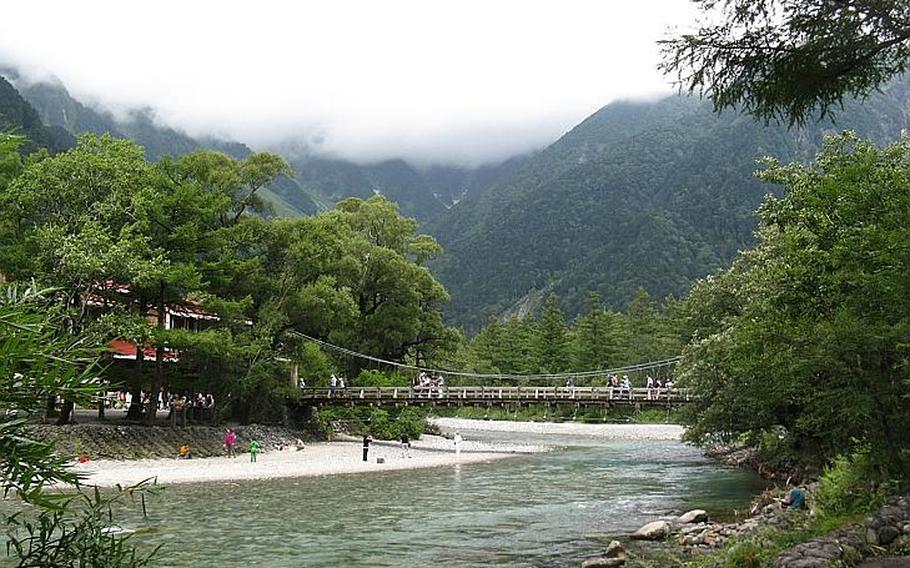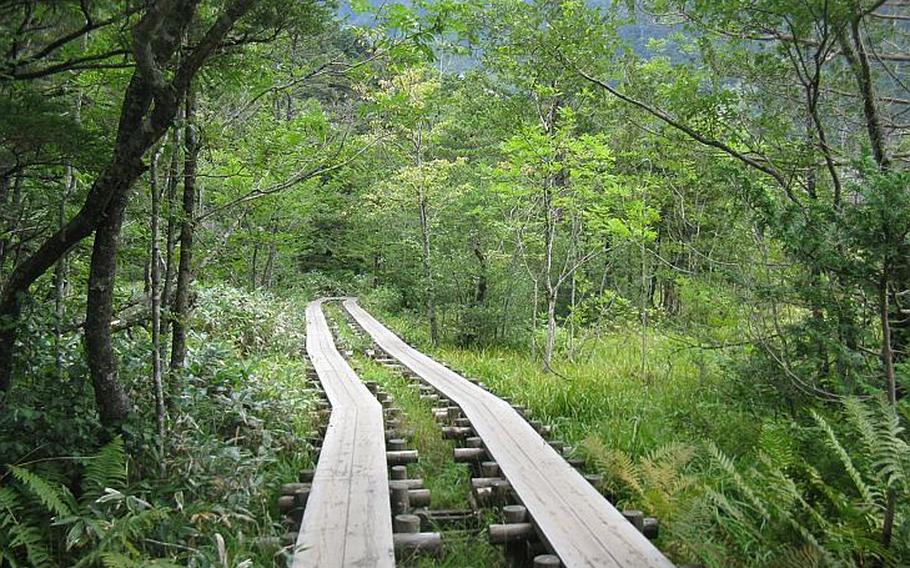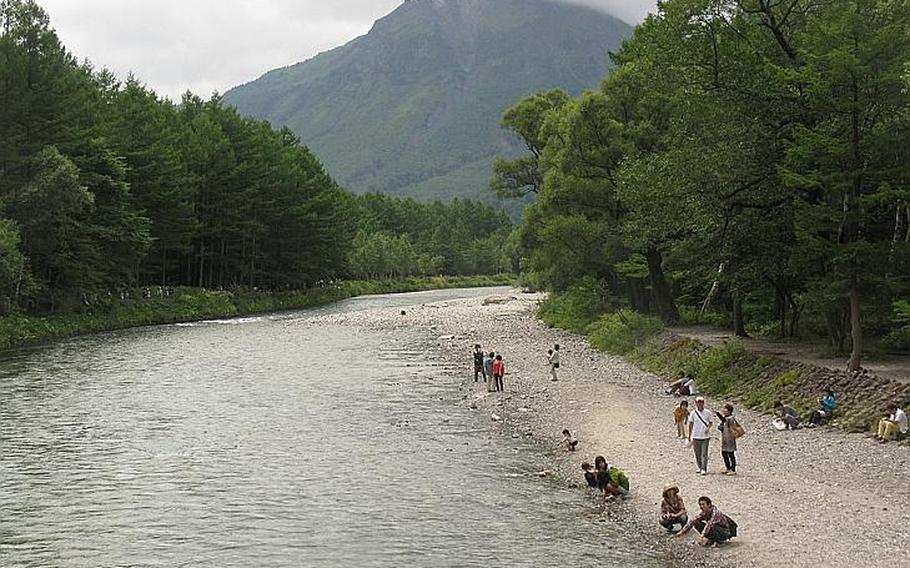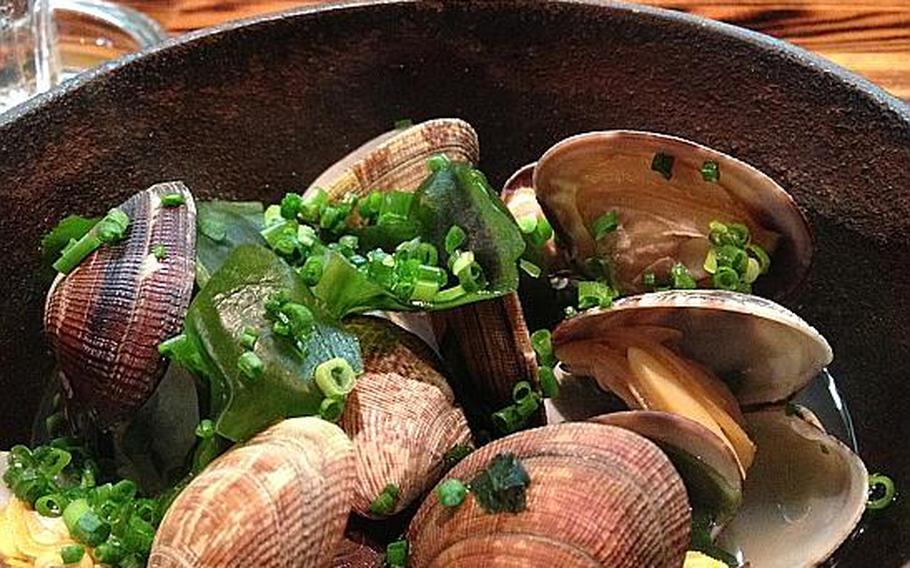 The Tokyo metropolitan area has about 36 million people, 160,000 restaurants, and at least 100 rail lines.
The amount of activity packed into the capital area is at times magnetic.
Other times — picture a humid, 90-degree day full of smartphone-transfixed train commuters walking head-first into your chest — Tokyo's energy becomes an exercise in sanity retention.
I began my Friday knowing only that I wanted to go somewhere cooler and less crowded, to a place where reservations weren't too important and landscapes weren't bounded by concrete.
After a little online searching and consultation with my better half, I settled on Kamikochi, a part of the Japanese Alps located about four hours from central Tokyo.
Kamikochi, while less likely to be visited by foreign tourists than the country's big cities, is well known for its natural beauty among Japanese travelers. Fall is particularly popular for the vibrant foliage.
By the time we braked our way through the traffic misadventures of the Hodogaya Bypass, it also became clear through Internet research that we would be hiking Kamikochi by day and staying elsewhere.
Unless you're camping, three days in Kamikochi for a group could cost about as much as a trip to Thailand. The cheaper places begin at about 10,000 yen ($100) per person and quickly jump beyond 20,000 yen per person, per night. Most include meals, because there are few other places to eat and little to do after dark.
This minor setback to my unplanned vacation turned out to be a blessing. About an hour from Kamikochi is the town of Matsumoto, an attraction in its own right. After checking into the nicest room at Super Hotel for 4,000 yen per person, we walked a few minutes toward Matsumoto Station and found Shijimiya, a late-night clam bar. You won't find any English here, but sounding out "culamu chowda" will get you some of the best this side of New England. Across the street and near some seedy but harmless adult clubs is Beer Garage Ganesha, an upscale bar offering about 100 bottled beers from around the world.
On Saturday morning, we headed to Kamikochi, which is its own adventure for drivers inexperienced with double S-curves on two-lane mountain roads. After about 40 kilometers, you'll begin seeing large parking lots. Pass a few of them and then park. You'll need a bus ticket to take you to the Kamikochi entrance within Chubu-Sangaku National Park.
Upon arrival, the teeming tour buses made me wonder if I hadn't traded Tokyo's mob for more of the same in a greener setting. Then I began noticing the high heels, dress shirts and unisex designer handbags.
The vast majority of the tour package funseekers never walk much past Kappabashi, a famous bridge named after a mischievous, mythological water deity.
From there, there's a peaceful, uncrowded four-kilometer trail circling the Azusa River's marshes.
Boardwalks cover parts of the way, winding around waterfalls and providing glimpses of ducks and river trout.
The trails up the mountains range from relatively uncomplicated to world-class technical treks. Unless you're very experienced, don't attempt to reach the peaks without guides, especially in cold weather. Seven people have died trying this year, according to signs around the park.
Fortunately, none of those deaths came from bear attacks, but keep an eye out. A bear was spotted a few hours before we arrived, a park ranger at the visitor's center noted.
After a full day of nature, we head back to Matsumoto and stayed the night at the appropriately named Matsumoto Tourist Hotel, which is slightly closer to the old town area than Super Hotel. For 9,800 yen, we got a small but clean room, and a breakfast buffet featuring a fresh pumpkin soup that I miss dearly.
From the hotel, it's a short walk to Nakamachi Street, a cluster of shops, cafes and restaurants with an English-language brochure.
We ate at Akari, a small izakaya started 24 years ago by two sisters. If you don't speak Japanese, point to the fish, and they'll do the rest.
You can tell from the food that these ladies really take pride in what they do, right down to the brewed soy sauce and fresh-grated wasabi. Unlike the powdered glop most restaurants serve, the wasabi combines sweet and spicy notes without giving you that burning nose sensation most associate with the root.
"We grow it ourselves in our garden," one of the sisters said with a warm smile, after hearing our string of oishii compliments.
The next morning, we followed the street signs to Matsumoto Castle, one of four castles designated as national treasures. Starting from 1592, the castle has survived war and earthquakes relatively well, making it one of the few of its kind to stand much as it did in past centuries.
Military strategy buffs will particularly appreciate this castle while peering out the openings used by archers, and later riflemen, to defend from invaders attempting to breach the surrounding walls and moat.
The creaky but sturdy wooden floors, the ancient weapons on display and the steep climb up to the top give visitors a great feel for Japan's Warring States period.
Unless you take the bullet train to Matsumoto, which takes about 2  ½ hours, you'll want to get back on the road early if leaving Sunday. By Sunday afternoon, traffic on the Chuo Expressway can be backed up for hours around exits 8 and 9.
Route 20, known in some parts as the Kofu Bypass, is accessible near those exits. I spent a long time on winding mountain roads again, but I got back home with just enough serenity intact to once again appreciate the mad pulse of the Tokyo megalopolis.
Slavin.erik@stripes.com