Perche, near Treviso, Italy, mixes traditional with modern inside and out
---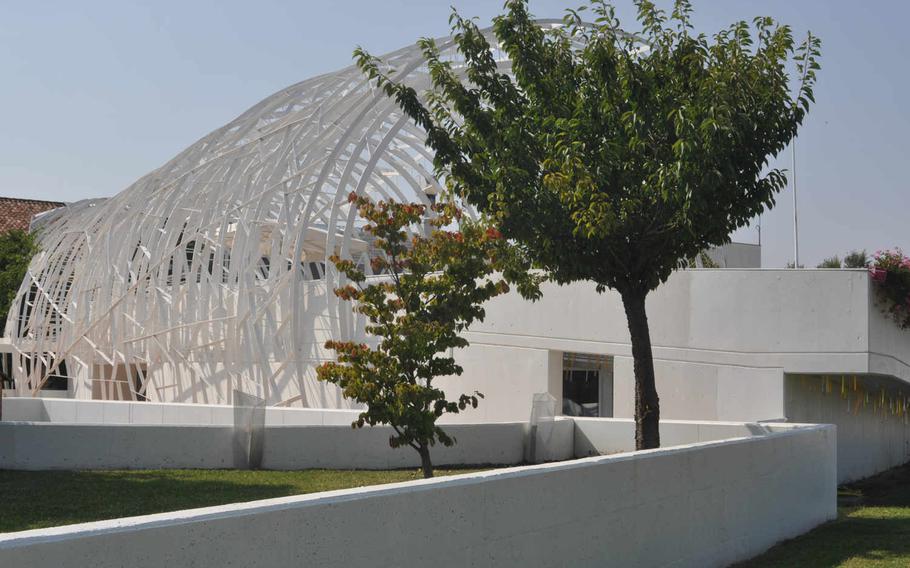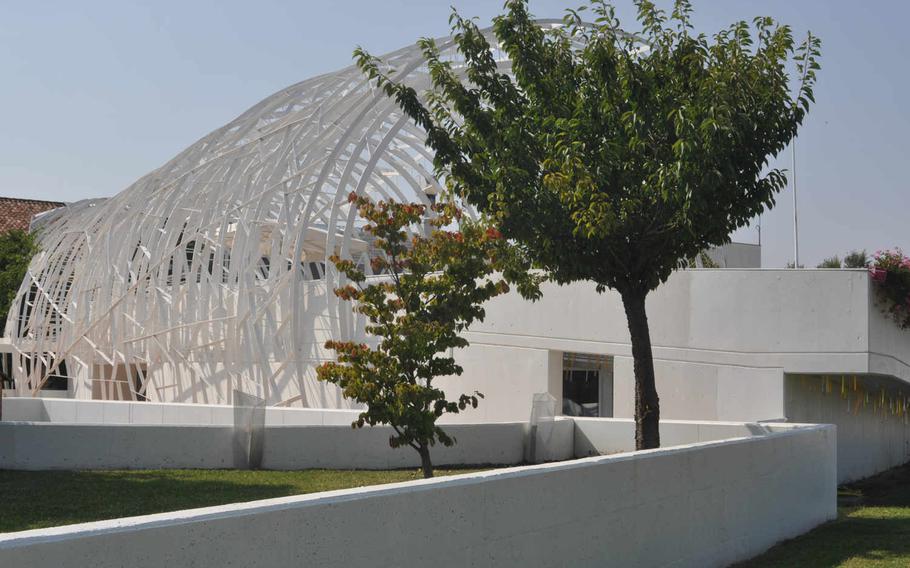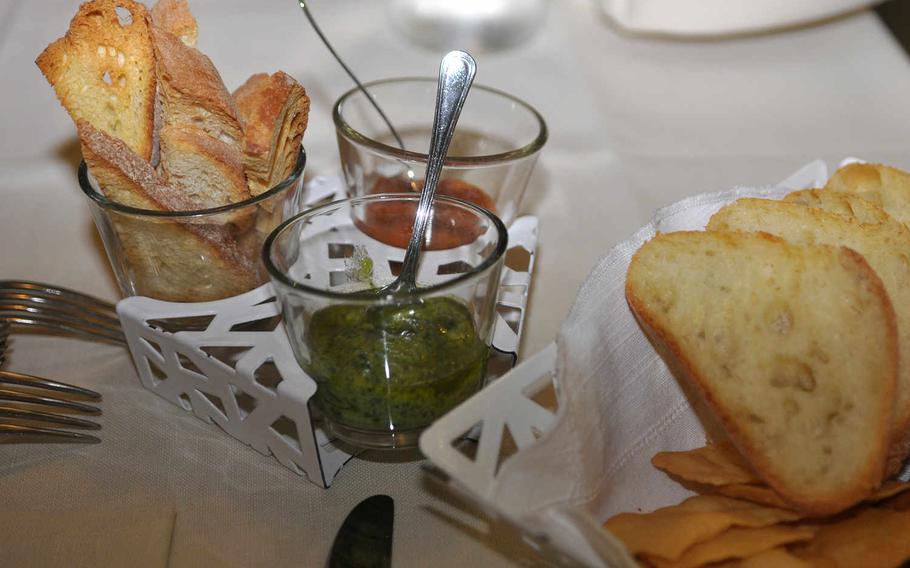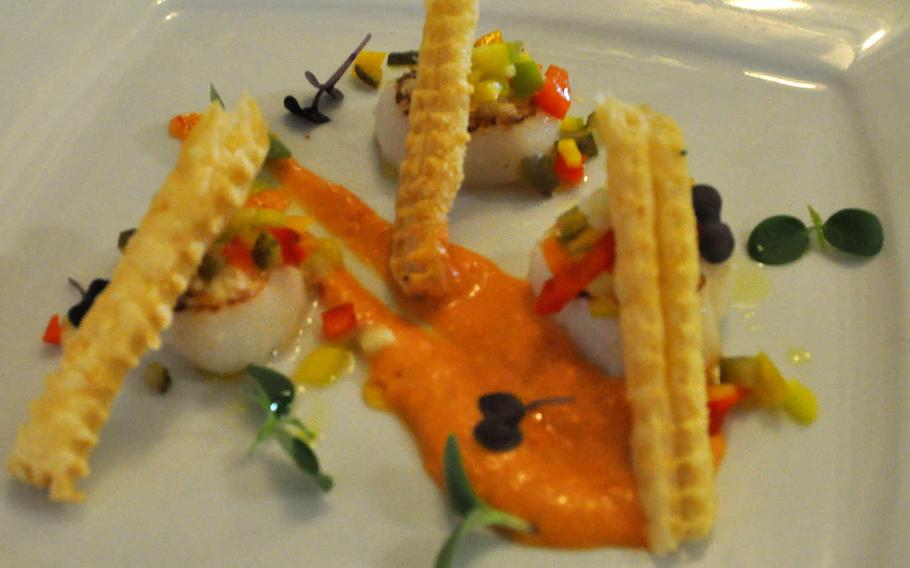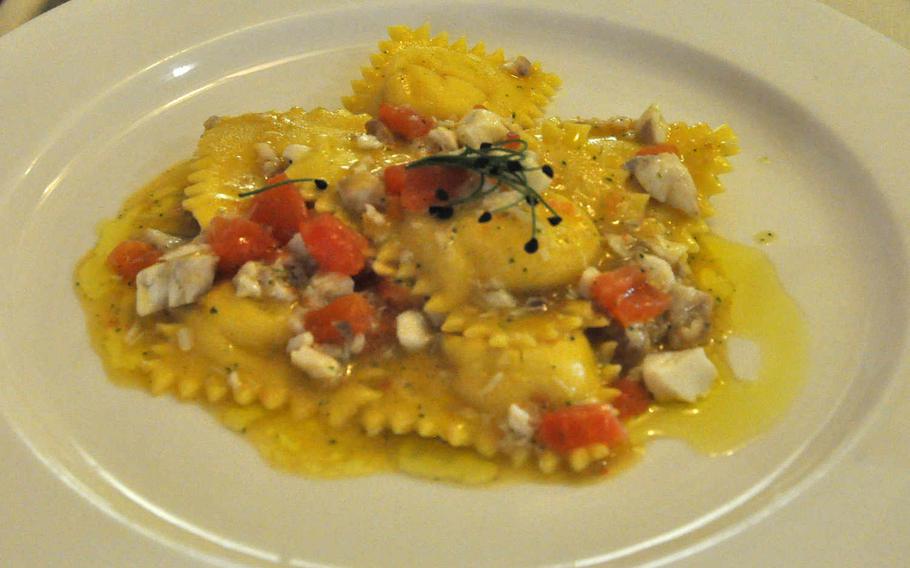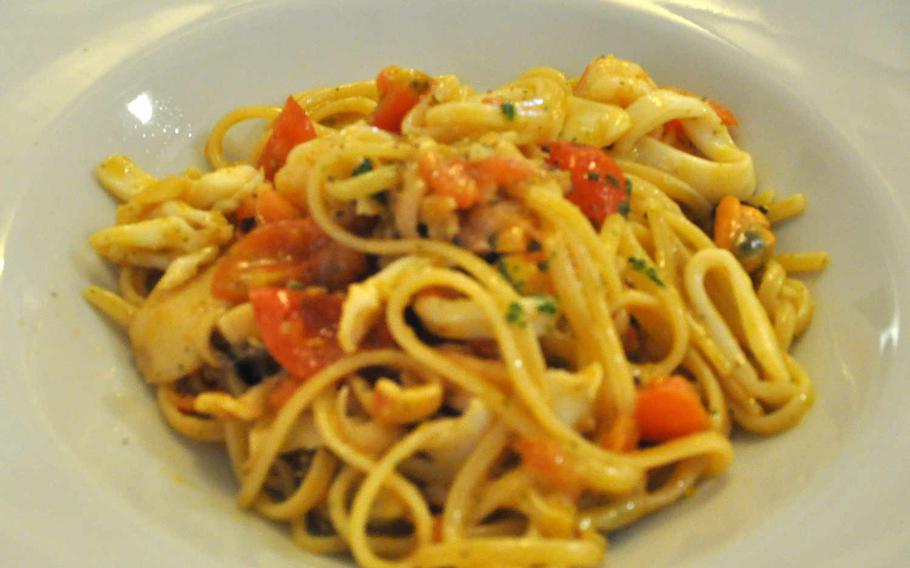 There might not be a more aptly named restaurant in Italy than Perche, situated some 10 minutes east of Treviso.
In fact, co-owner Francesco Salamon says that the place basically named itself. Or, rather, it got its name from people's reactions to it.
The modern sculpturelike structure, which looks more like a museum or art gallery than a restaurant, extends from a 19th-century farmhouse. Set along a country road near farms and factories, its construction a decade ago puzzled some travelers.
"Everybody passing by was asking: Why are you doing that?" Salamon recalls with a smile.
"Perche" is the answer Salamon gives, a word that in Italian means both "why" and "because."
The restaurant's name — and its exterior blend of old and new — makes sense once you see the menu and taste the food. It's a mix of traditional Italian cuisine with some modern combinations.
The Adriatic Sea isn't far away, and seafood is a specialty. But the menu, which changes with the seasons, contains some surprises. Besides the typical appetizers and first- and second-course selections, there's a section featuring grilled hamburgers. Not exactly Italian.
Choose from beef, beef and pork, chicken or vegetarian. Add ingredients such as mushrooms, bacon, peppers, pickles or onions, according to your taste.
Also a bit surprising for an Italian place: thick-crust pizza. It isn't traditional in most of the country, Salamon said, but it is more common in some areas.
Appetizers during a recent visit included seafood salad and vegetables; grilled scallops; scampi with papaya and coconut; puff pastry with mushrooms, cheese and ham; pork chops with balsamic vinegar and peppers; and cured meats with flatbread.
First-course options were linguine with seafood; risotto with prawns and cream; ravioli with potatoes, fish and cheese; ricotta pie; pappardelle pasta with eggplant and pig fat; and riccioloni pasta with pesto and tomatoes.
Second courses included grilled octopus; roasted tuna with eggplant and vegetables; a fried seafood platter; mixed fish stewed in tomato sauce; crispy fried chicken with vegetables and sweet and sour sauce; and a pastry with vegetables and cheese.
Clear away the tables and chairs and add in a few sculptures, and Perche could pass as a gallery on the inside as well as the outside. Much of the food is artistically presented, and the prices are a bit steeper than those found in most places around Aviano Air Base, about a 45-minute drive away. And yet there were more people wearing casual attire than business dress during a recent lunch.
Diners can enjoy live music on most Friday nights of the year. Salamon says that leans much more toward modern than classical.
PERCHE RISTORANTE & PIZZA
Location: Via Mezza Brusca 2 (Strada Trevisomare); Roncade, Italy. It's about five kilometers (about three miles) from the Treviso Sud exit off the A27. Head toward Jesolo from the roundabout on the SR89. The turnoff is a bit tricky and hard to spot, especially coming from Treviso. You can turn around at the Agip gas station; it's easier to enter from the other direction.
Hours: 11:30 a.m. to 3 p.m. seven days a week and 6:30 p.m. to midnight Tuesdays through Sundays
Menu: In Italian and English
Dress: Casual
Prices: Appetizers 10-13 euros (about $11-14.50), first courses 10-14 euros, second courses 5-19 euros, side dishes 5 euros, hamburgers 10-14 euros
Reservations: Recommended on Saturday nights
Information: Phone: (+39) (0422) 849015, website: www.perche.tv
---
---
---
---